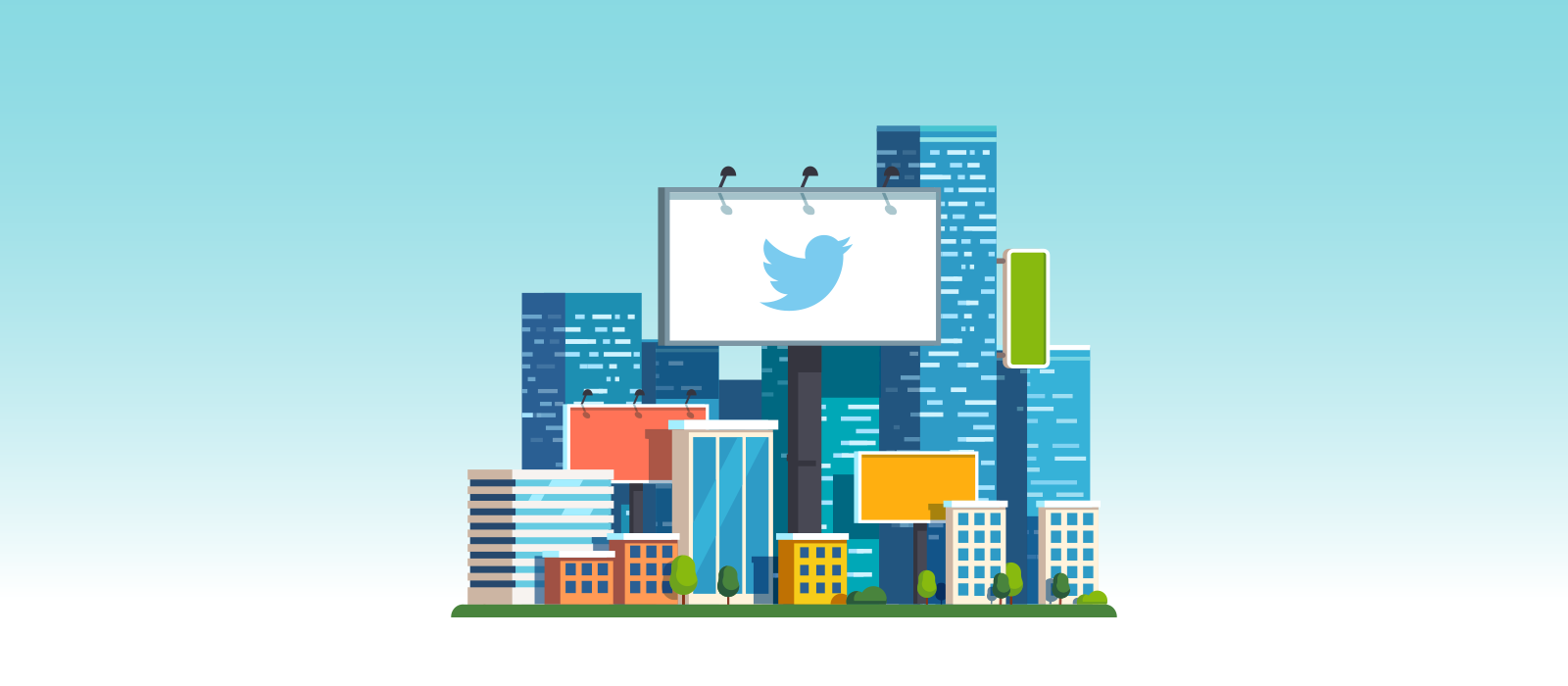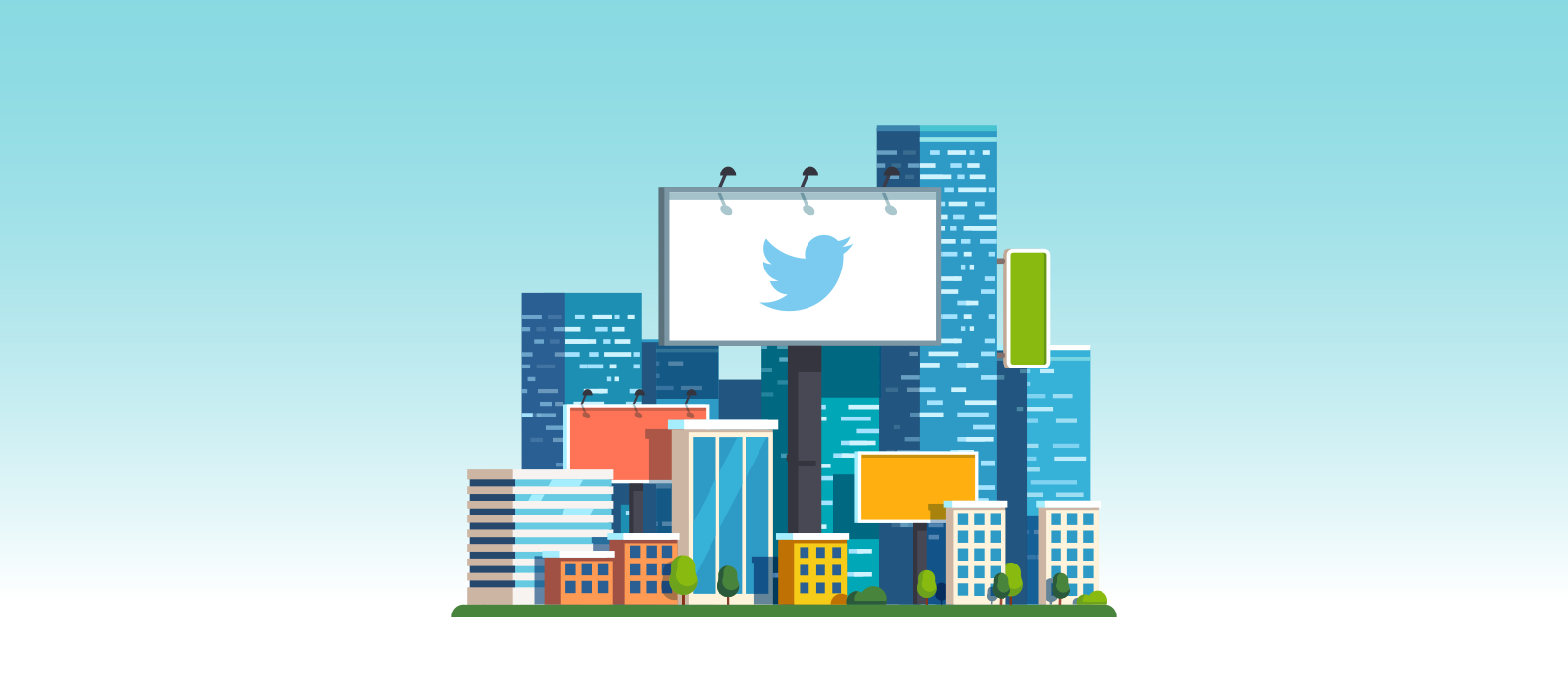 How to create a Twitter ad campaign
Nov 9th, 2017
With Twitter looking dangerously close to the moment it can declare a profit and major work being undertaken to improve its offering, it may be time to build your first twitter campaign – here's how
---
What are Twitter ads?
With a number of available objectives that can be chosen in advance, Twitter ads are the promoted tweets that you (or relevant consumers) will see in their feed. Campaigns can be built for: improving awareness, increasing follower counts, to promote videos, increase website clicks, tweet engagement and more.
---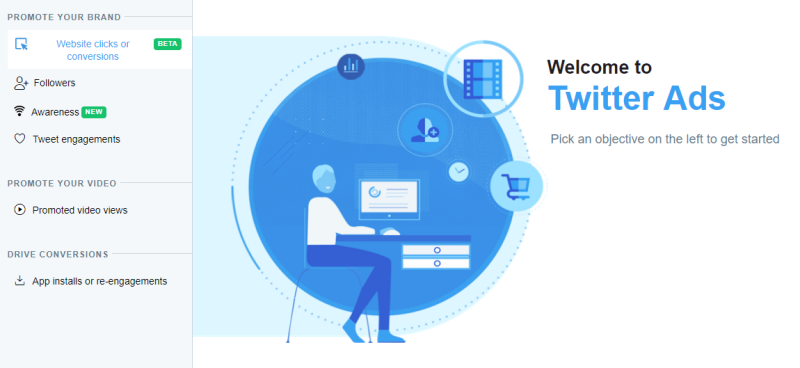 ---
How much do Twitter ads cost?
This very much depends on the type of campaign you're looking to run and how much you're prepared to spend. While there is no minimum amount for the daily or total budgets, you will be charged per click, per unit (follower and app installs) or on an auction basis (as per Google search ads). So, the short answer is really – however much you want to spend.
There are two options to choose from when setting your budget:
Automatic bidding – allows Twitter to automatically optimise your bids dependent on your campaign objectives, attempting to achieve the lowest cost possible while meeting the campaign objectives.
Maximum bidding – allows you to select the amount a click or other engagement is worth to your brand. As with Google's auctions (when all else is equal), you will pay only a penny more than the second best bid.
---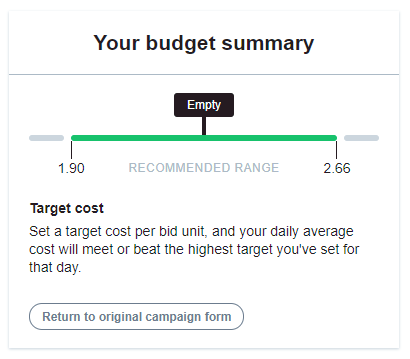 ---
What kind of Twitter campaign should you use?
There are six main types of Twitter ad, so the type of campaign you run will depend largely upon synching your brand's needs with those available campaign types (driving traffic, increasing app downloads etcetera).
The ad campaign types available are:
Website clicks or conversions campaign – charged only for clicks to your site (and no other interaction or engagement), this campaign should be employed by brands looking to get more eyes on their content
Followers campaign – charged only for follows you acquire as a direct result of the campaign – while all other engagements remain cost free – these campaigns are designed for brands that want to extend their reach and build an engaged audience.
App installs or reengagement campaigns – again, with all other engagements uncharged, this campaign seeks to drive clicks to download or open your app – great for brands looking to promote a new app or looking to remind consumers around a retail holiday.
Promoted video campaigns – a campaign which charges at the point a video is watched 50% on a consumer's device (and has played for at least 2 seconds), this campaign can serve to help your brand promote your content to new audiences and reach potential consumers with a quality piece of video content (branded or otherwise) to make them fall in love with your brand.
Awareness (CPM) campaigns – these campaigns charge per impression and are the campaign to look for if your aim is to push your brand out there and raise awareness about your message.
Pre-Roll campaigns – as with YouTube pre-roll ads and the promoted video campaigns above, these are charged on a per view basis (with an option to bid for 100% view time), while only available to those advertisers working with a managed sales rep, these ads can be great for brands looking to pitch at an audience engaged with a specific type of video content which shares a demographic with their own.
---

---
How to create a Twitter ad campaign
Hopefully, if you've made it this far, you'll have already signed up for a Twitter account and developed some kind of following, the next stage is to start advertising. This is accomplished in the Twitter Ads section of your account:
---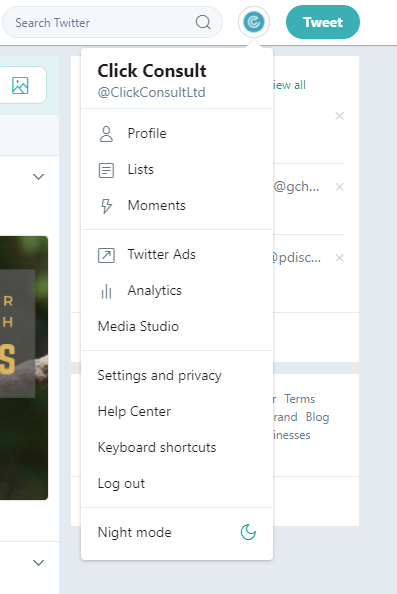 ---
This will deliver you to your ads dashboard where you'll be able to see previous ad campaigns, if there have been any, your current spend, number of impressions etcetera. In order to create your campaign, you'll need to click the surprisingly titled 'create campaign' button in the top right.
---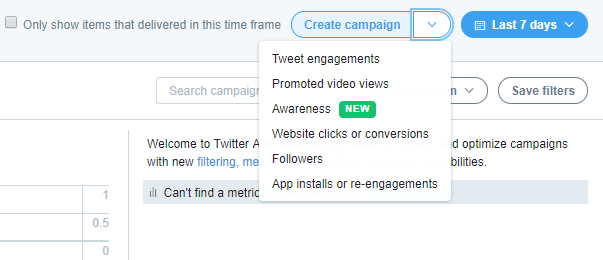 ---
You'll then need to select the type of campaign you want to create from the below options:
---

---
For demonstration purposes, we're going to go through the process of setting up a single 'Website clicks or conversions campaign' and a video campaign.
---
---
How to create a website clicks or conversions campaign
Once you click the 'Website clicks or conversions campaign' option you can then select either a tweet you have already sent (if you believe one just needs a little push to do really well for your brand), or look to compose another:
---

---
You can then build out your tweet with a variety of multimedia content and (as yet) up to 140 characters of text. You will no doubt be used to crafting catchy headlines for your PPC ads, so put this to good use here and entice your consumers to click:
---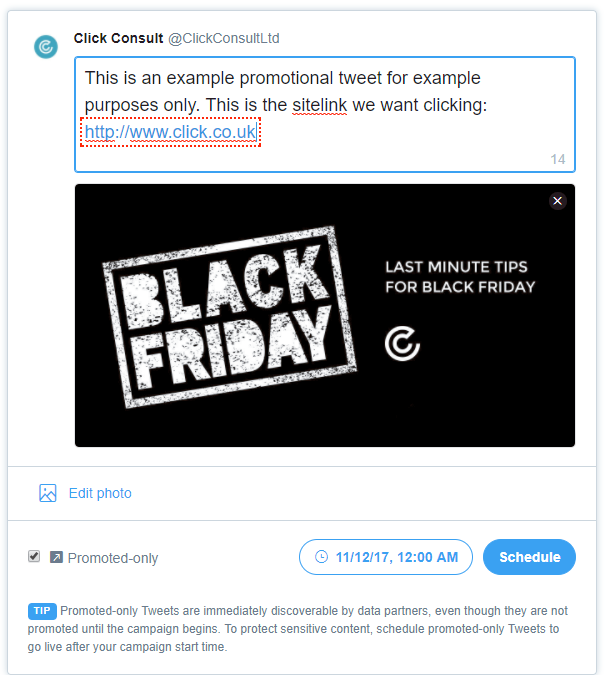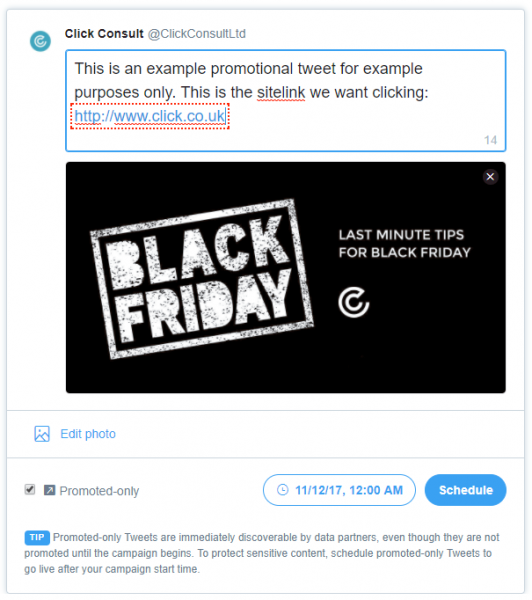 ---
You can then look to tweet the promotion immediately, or look to schedule the tweet for a time of your choice – when your demographic research tells you your consumers are online.
---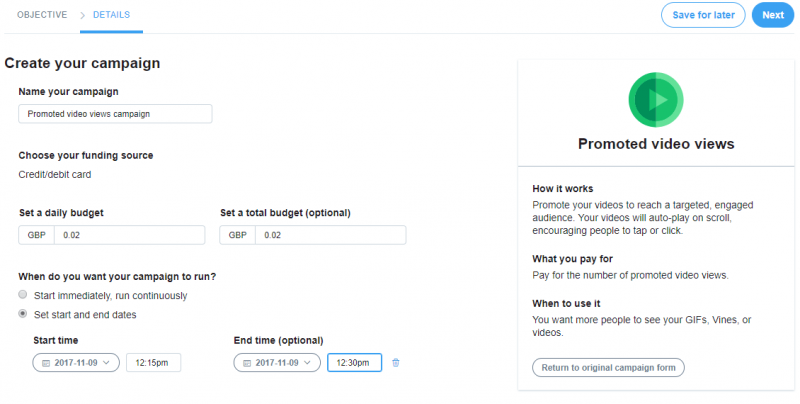 ---
How to create a promoted video views campaign
The process for creating promoted video views is almost entirely identical to that of the clicks campaign, with you able to select from previous video tweets or create a new one. The same advice applies to the creation of your text and in the selection of your creatives. The important thing to remember is that attention is a premium on social media (and in advertising in general), so ensure you communicate what you wish to in the shortest, most eye-catching way you can in accordance with your brand's voice.
---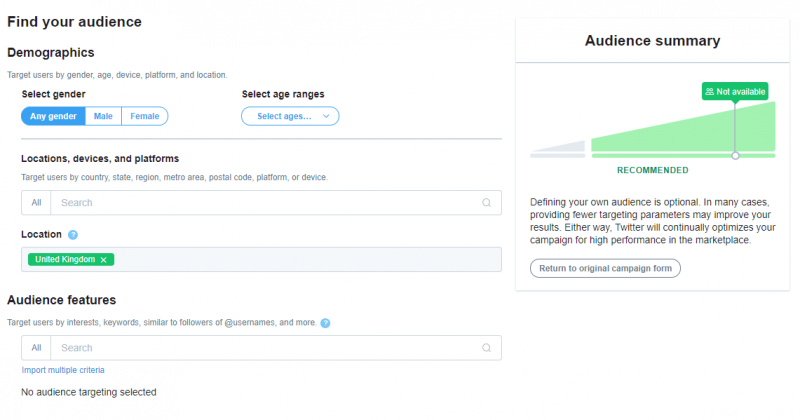 ---
Targeting your Twitter ad campaigns
The targeting parameters available for Twitter ads can appear overwhelming at first glance – but don't let the proliferation of options decide your targets for you. You should have a target demographic for your brand already in place (with the creation of buyer personas), and it is these that should drive your choices in targeting and not vice versa.
Does your buyer persona engage in specific activities, events or pass times? Then browse the options available under 'behaviours', 'events' and 'interests' to select the most appropriate. Has your brand started working with a particular influencer, or do you feel they will have a specific influencer in common? Choose the user ID option.
The important thing here, and it bears repeating, is to have targets in mind prior to selecting them here as the options available can lead to ads which are too nebulously targeted or insufficiently related to your brand – and that can cost money and conversions.
---
---
Selecting your bid and budget
We addressed this a little earlier on, so the bid types will be familiar to you, but in this third tab is where you'll need to select these metrics for your campaign. By this point you'll hopefully have an idea of how important your campaign is to achieving your business goals, and therefore how much budget you can allocate to it. If not, ensure you make up your mind prior to completing this section.
There are wide ranging reports of the ROI for Twitter campaigns, but one thing we can recommend across all advertising is: testing. In this case, start small – run a few limited campaigns for a few days, or with a small budget and analyse the ROI before selecting the best performing for extended runs or larger budgets.
Review and complete
The next step is to review your work and hit go and, in the spirit of advice where none may be needed, it is always better to measure twice and cut once. So review each choice for errors or slips of the mouse and avoid unnecessary and potentially costly mistakes.
---
Feel you've mastered Twitter, but not sure where you want to go from here? Why not contact us to see what we can do for you, or check out our blogs and resources for more industry leading insight?