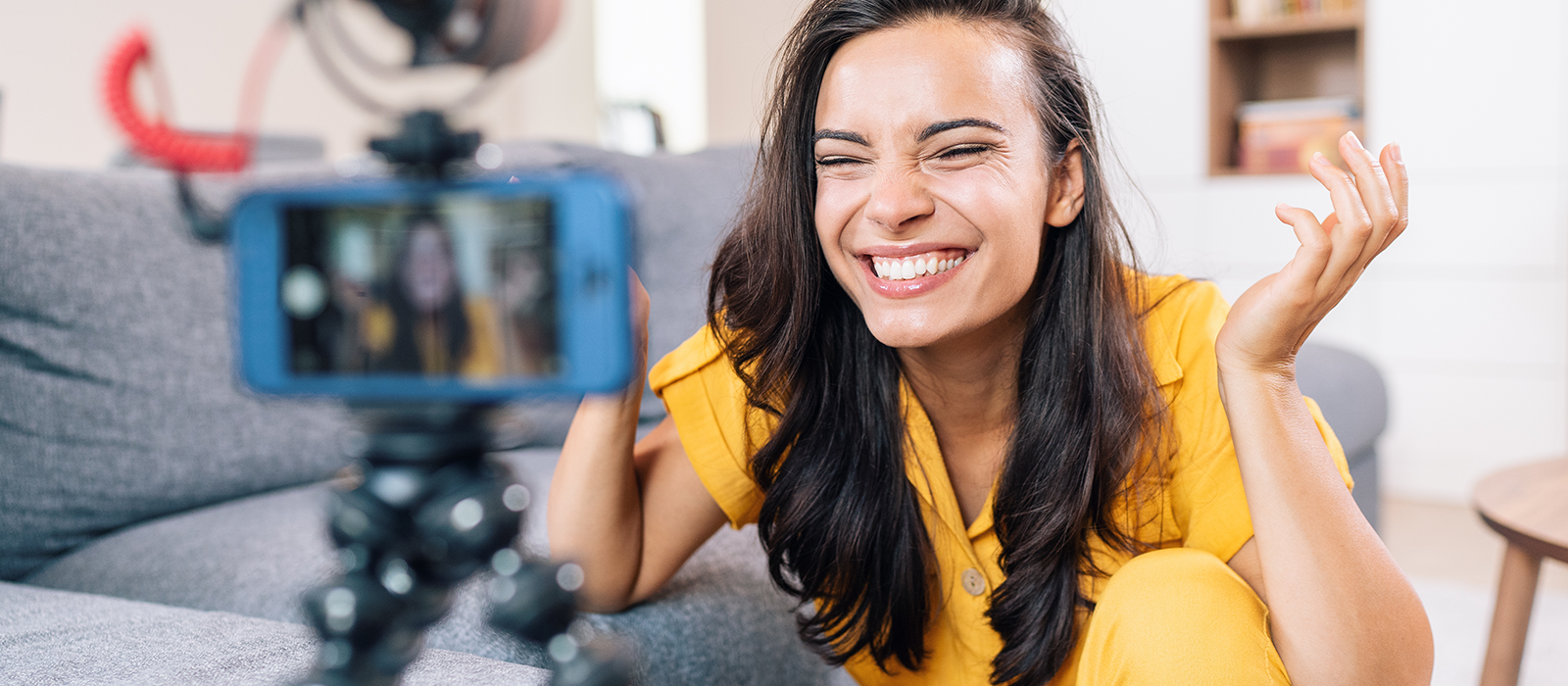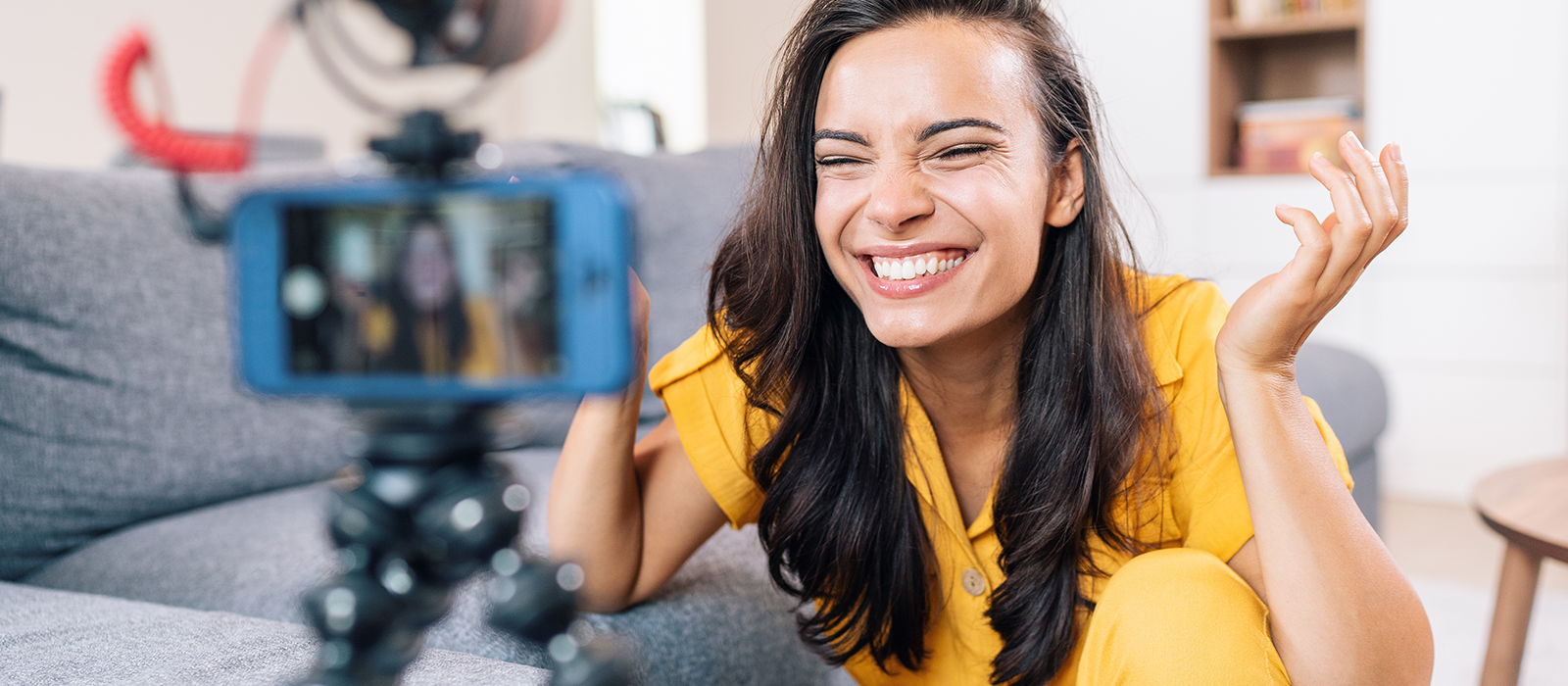 Embracing influencer marketing: size isn't everything
Mar 3rd, 2020
Nano & micro influencers (those with between 0 and 10k followers) have the highest engagement rate, regardless of their genre, audience or topics, according to analysis by Fohr. Instead of competing with other marketers over the same audience, many brands are finding themselves shifting towards niche content in a quest to keep influencer marketing focused and authentic; what does this mean for your strategy – and will it be helped or hindered by the prospect of influencer automation?
---
What are micro- and nano-influencers?
Social media in 2020: our feeds are awash with sponsored posts and brand partnerships and ad fatigue is setting in. Where has this inevitably lead us? Demand for a return to online communities rather than social media feeds are polluted by insincere 'influencers', where users place increasing value on genuine connections, trust.
There's been a noticeable shift in strategy in recent times, with brands targeting micro-influencers and nano-influencer, and moving towards smaller, but more powerful, spheres of influence where trust and communities matter more than ever.
Micro-influencers are those with between 1,000 to 10,000 followers on their blog or social media account, depending on who's definition you're going by, and whose audience usually revolves around a particular hobby, topic or other passion.
A report by CMS Wire is keen to emphasise the smallest of these groups, with less than 1,000 followers: the nano influencer.  According to the digital news site:
"Nano influencers are a relatively new breed of influencer. This would be someone who has influence in the local community like a member of the local police force. The aim is to get 'regular everyday people' to influence a brand's product or service to their friends and family – most of the time this can be achieved through user-generated content"
These smaller influencers appeal to social marketers because of their closer and more meaningful interaction with their followers and higher levels of engagement. They can be relatively cheap in terms of cost and tend to have a greater ability to influence the purchase decision of a user.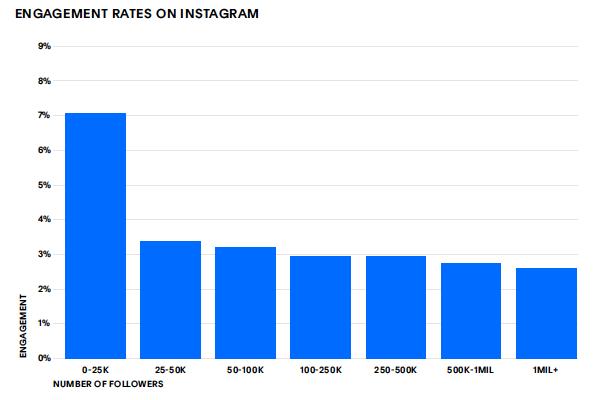 Source: Fohr
CEO & Founder at Social Chain, Stephen Bartlett, said: "Faced with potential advertising-fatigue, consumers are looking for friend-like creators, that they can build deeper, genuine connections with, as opposed to mainstream 'celebrities' with millions of followers. Not only are micro-influencers a more cost effective option for your 2020 strategy, but in my opinion, they're actually more likely to have a greater influence.
On a similar theme, 2020 could also see in-house influencers playing a crucial role in marketing campaigns, who focus completely on building relationships with the audiences. This gives marketers direct leadership over campaigns and to build stronger, (arguably) more authentic relationships.
Influencer automation
The global influencer marketing industry shows no sign of slowing and is estimated to be worth up to $15 billion by 2022, up from roughly $8 billion in 2019.
An emerging trend the industry is seeing is (somewhat inevitably) automation to take the legwork out of the process: the development of platforms and tools to:
help brands identify creators who are most likely to become effective brand ambassadors by analysing context and behavioural patterns
automate campaign management and reporting
Marketers are already accustomed to the ease of buying automated ads on Facebook or Google, and using social scheduling tools like Hootsuite or Sprout Social; technology-focused companies have spotted an opportunity to target those using influencers a similar data-driven service.
As a prime example, Facebook launched a tool in 2018, Brand Collabs Manager, that helps brands and creators find, learn more about and connect with each other and provides detailed insights and engagement metrics on influencers and campaign audiences.
More recently, this tool has also become available to Instagram users.
By looking to take a more active role in an industry that it helped to create,  Facebook is hoping to make more money from promoted content (brands must be existing advertisers and meet a minimum eligibility criteria).
Using Brands Collabs Manager to search for influencers is similar to ad targeting: brands can specify the desired audience of the influencer they want to work with, including country, gender, age, number of followers and interests.
Fiverr, an online marketplace for freelance services, has expanded into influencer marketing automation with the launch of its new Influencer Store at the end of last year. The feature focuses on influencers and all the services they need to build their online
Micha Kaufman, Fiverr CEO, claims: "With the addition of new vertical stores, we are expanding our platform to a new group of customers from new industries. For many of these customers, Fiverr is an extension of their teams, allowing them to flexibly add capabilities to get projects done quickly, cost-effectively and transparently."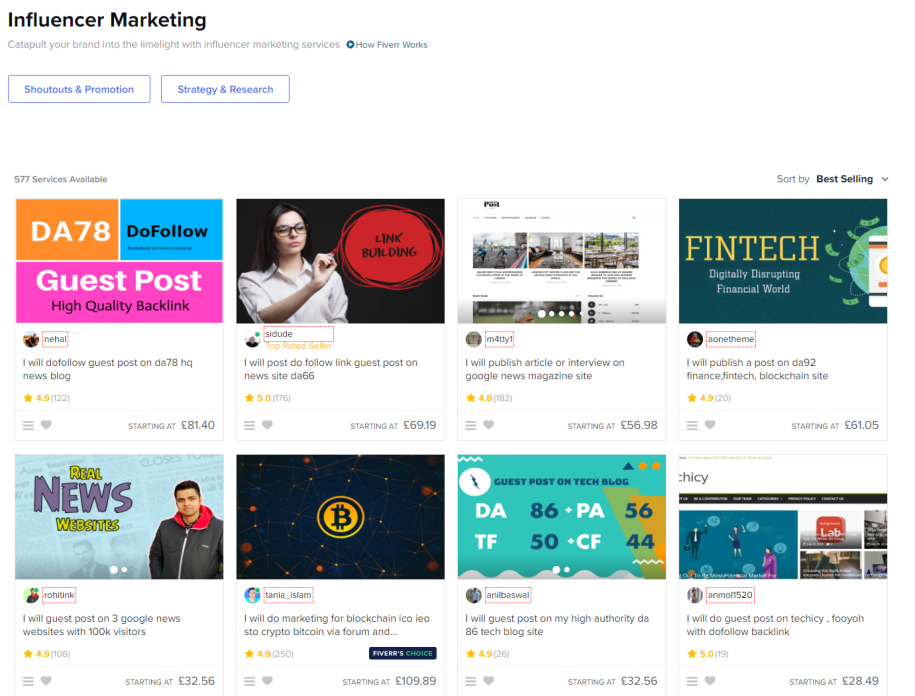 According to The Wall Street Journal, there is concern that these emerging companies are shifting the focus away from what makes influencer marketing successful in the first place–authentic relationships between real people. You need natural interaction to ensure your request stands out from the rest – an influencer is less likely to buy into your campaign if they don't feel like you identify with their audience or fit into their brand. Similarly, marketers need to consider who is an appropriate ambassador for their brand. Influencers are people at the end of the day. Not a digital ad you can simply turn on and off at the switch of a button.
The most common problem marketers have with influencer marketing is spotting fake followers and inauthentic engagement, research by Mediakix had found. It's early days, so can we rely on current software algorithms to spot relevancy and brand affinity and to tell the fakers and the genuinely influential apart?
On the other hand, we can't dismiss the potential for automation to make influencer marketing programs more efficient. Automating the most repetitive and data-heavy aspects of influencer marketing – such as identifying and recruiting potential influencers, workflow, and analytics  – giving you more time to dedicate to building those all-important relationships and developing creative strategy. Advocates also say advanced algorithms allow for greater scalability and removes subjectivity (although one could argue that latter is the backbone of influencer relationships in the first place).
Takeaway 1
While, in general though, the larger the audience, the less focused it is likely to be, everything depends on: your industry; the frequency and type of interaction; the brand message and your objectives.
Takeaway 2
It seems unlikely there will be a one-size-fits-all automated platform any time soon, so the key is finding the right balance between platform automation and human insights. These solutions can enhance some parts of the influencer marketing campaign but they need to be used with consideration so that authenticity and the human touch aren't lost in technology.
---
Interested in finding out how we can amplify your brand through social influencer outreach? Give us a call today on 0845 205 0292.