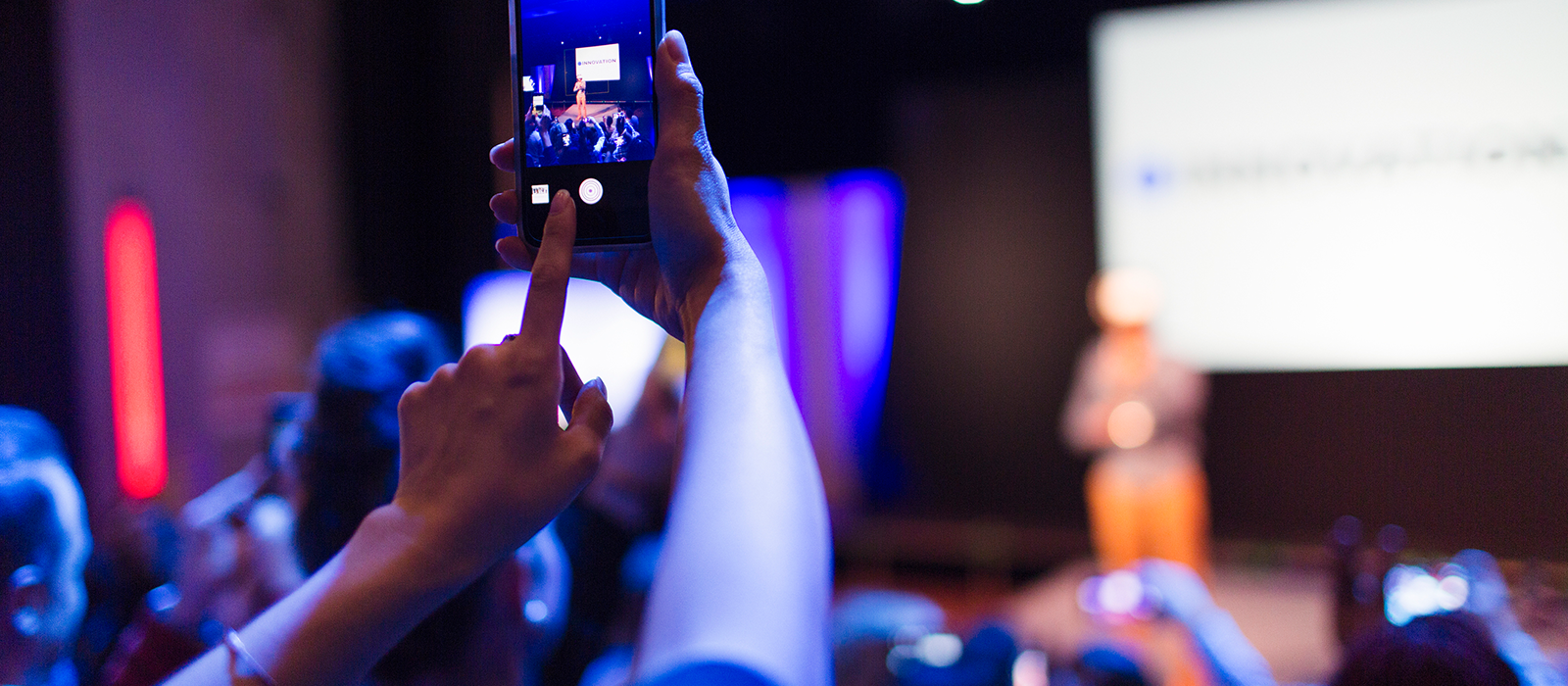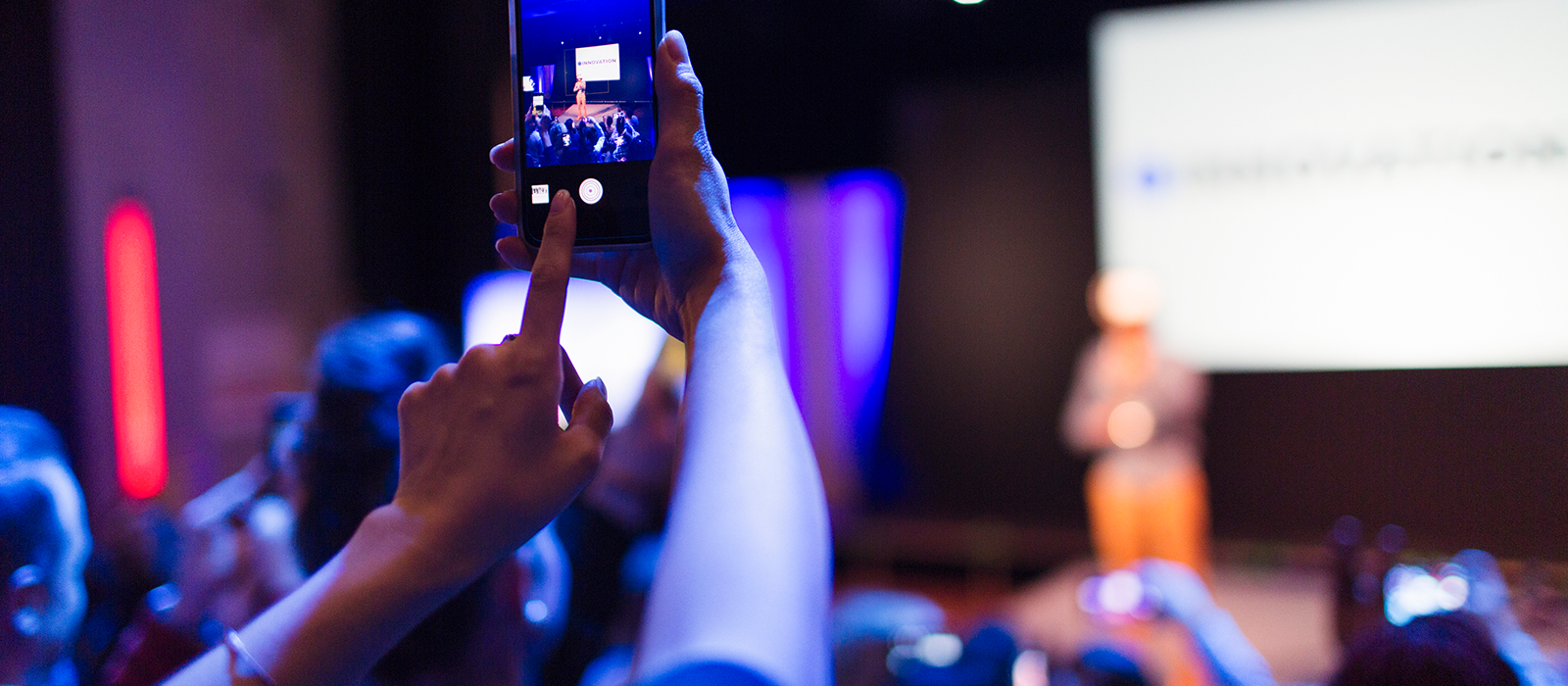 Key takeaways from Pubcon 2019
Mar 11th, 2019
While we were unable to make it to the conference, we monitored the Pubcon hashtag with interest – and were able to pick up a few points we think will be of interest to our readers
---
Marie Haynes
A personal favourite of mine in the world of SEO – and the person behind the ever useful 'Search News You Can Use' newsletter, Marie Haynes talk hammered home a point that has been slowly permeating the SEO community over the last couple of years – but which she feels will be a major influence in the industry this year:
Link Building = Public Relations in 2019 – While the manner by which the digital marketing industry earns its links has shifted a lot over the years, we need to accept that link building needs to become a PR role. With search engines now creating ontologies, meaning unlinked mentions and context clues are all part and parcel of the authority of a site that links previously represented the whole (or almost whole) of.
Danny Goodwin (Search Engine Journal)
Goodwin tackled the possible gains from rewriting and updating content – especially important at a time when EAT is ever more important. The takeaway points from his talk – according to the hashtag – were:
8 of top 10 pages with the highest page views in 2018 were rewrites
Posts typically increase traffic by 2x, 5x and even 10x+
Featured Snippets can be passed from old to new content
Don't mess with content that works. If you have content 'unicorns' that are doing very well, leave them alone.
Google On Low Quality Content (inadequate EAT, main content quality is low, unsatisfying amount of main content, exaggerated/shocking title, ads or supporting content distracts from main content, unsatisfying amount of info about website or content creator, mildly negative reputation of website or content creator).
Gary Ilyes (Google)
Delivering news from the horse's mouth, Gary Ilyes focused on the importance of optimising images. With Google set to monetise image search, it's entirely sensible for the search engine to look to tidy up these results and ensure they're delivering the best possible results.
Adding structured data to your pages and images may result in having your images "badged", thus stand out more in image search.
Examples include seeing prices, in stock availability, etc. in image search next to your image.
Using images – It is important to have text on the page! Text around the image helps Google know what the image is about. Google uses image recognition, but not for every image. Not to rely on the recognition of images too much. Use text.
Are you using JS to display images, such as lazy loading? It's often not search friendly. Google often sees the placeholder pixels. Google doesn't scroll. They load up to 10k pixels in the height of the page and look at that. If lazy loaded, Google may not see the images.
Is a PDF considered an image by Google? PDF's are binary files just like images. Google crawl the PDFs then pass them on to normal indexing. Then they convert the PDF to HTML internally. Images in the PDF are lost.
Google images is not just for memes, it can actually drive traffic, people sometimes forget that
If your images reside on their own URL, you can use the Mobile Friendly Tester to see if those URLs can be properly seen by Google.
Ensure you images are accessible to Googlebot
Add an image sitemap so Googlebot can find your images faster
The text around the image, the title and description of the page should be relevant to it
Add structured data to your pages so your images stand out more in the search results
Dan Saunders (Edit)
62% of shoppers start their experience on Amazon
Deep Crawl
Faster Site = More Conversions. 53% of consumers will abandon a site of it takes longer than 3 seconds to load.
---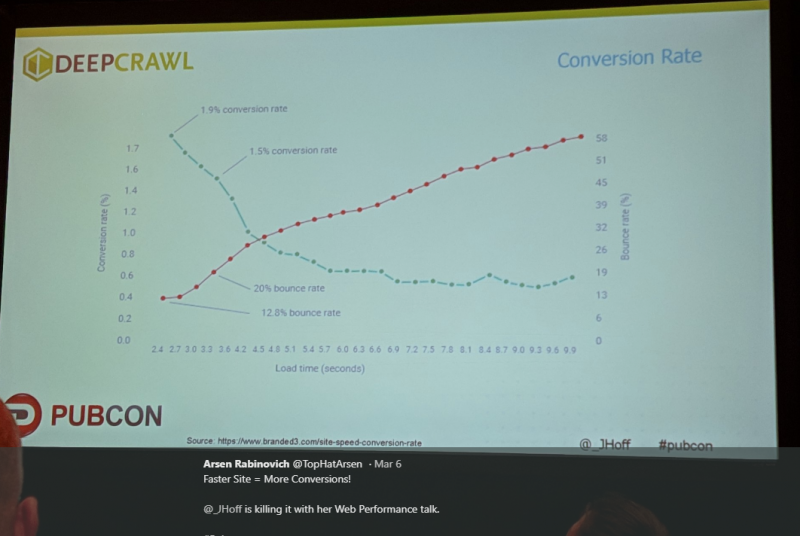 ---
@purnavirji – Senior Global Engagement Manager at Microsoft
Well worth a follow on Twitter for search insights (and just generally), Purna Virji had the following advice on voice:
Over 70% of consumers have never used voice search to make a purchase. When a voice app gets a new user there is only a 6% chance they will come back the following week. Voice CX needs to be better.
Key takeaway for voice: Write for the ear, not the eye.
@seosmarty – Brand Manager at Ninja's Marketing
With a talk on link building, the Pubcon hashtag carried this advice from the ninja's talk – your efforts need to include:
Linkable content
Vanity bait (ego-baiting)
Preliminary relationship building
Broken link building
@rehor – Marketing Technologist
Echoing the advice Click has been giving this past year or two, Marketing Technologist Elmer Boutin had these pieces of advice to give:
Make Schema.org your new favourite website
Start adding appropriate structured data to your content….NOW
Pay attention to information on sites like LinkedIn and Wikipedia
Claim your brands' knowledge cards
@kevgibbo (Founder of Re-Signal)
What really matters in SEO, according to Kevin Gibbons is the following:
Is it indexed, how is indexed
How are signals consolodated (Content, links (internal/external), redirects. Fewer, stronger pages
Content (talk about the right things, the things people are searching for, the things top pages are ranking for, the things top pages are talking about, expand to domain/topic level opportunities, what's driving value to competitors) Every person, every time.
Intent – match popular search terms. Google tries to show a mix (fractured Intent) of popular searches in their results and generally top pages talk about what people search for, meet user needs and fulfill your promises.
@GregGifford – Local SEO Expert
While we'll have to wonder which film franchise his deck was themed with, we've seen Gifford often enough to know his advice is worth noting. On this occasion, Twitter returned these snippets from his talk:
The local SEO alogrithm is different than organic search
Links from local business are pure Gold
@casieg (Senior Director of Digital Marketing @KoMarketing)
Consumers are 131% more likely to buy after they've read a piece of educational content. Invest in content
Arsen Rabinovich – SEO Diagnostician at TopHatRank.com
Another talk which seemed, from the hashtag, to be plugged in to the same font of knowledge as Click Consult, the Rabinovich advised attendees that they should be paying close attention to:
Information architecture (IA)
Topic organisation (siloing Breadcrumbs)
Internal links and their anchors, and understanding how they relate to your target pages
@Ryan Jones – SEO Director @ WTFSEO.com
The focus for your SEO efforts, according to the Twitter reports from this talk, should be:
"Errors" that aren't errors
Missing XML or HTML sitemap
High Speed Page
Missing Robots.txt
No custom 404 page
Missing H2/H3 tags
Title/description too long/short
---
While we may not be able to match Pubcon for location, our Benchmark Search and Digital Marketing Conference is now accepting applications for 2019 tickets – with the conference likely to tackle many of these topics and more, so apply for your place now, or contact us to see what Click Consult can do for your brand.