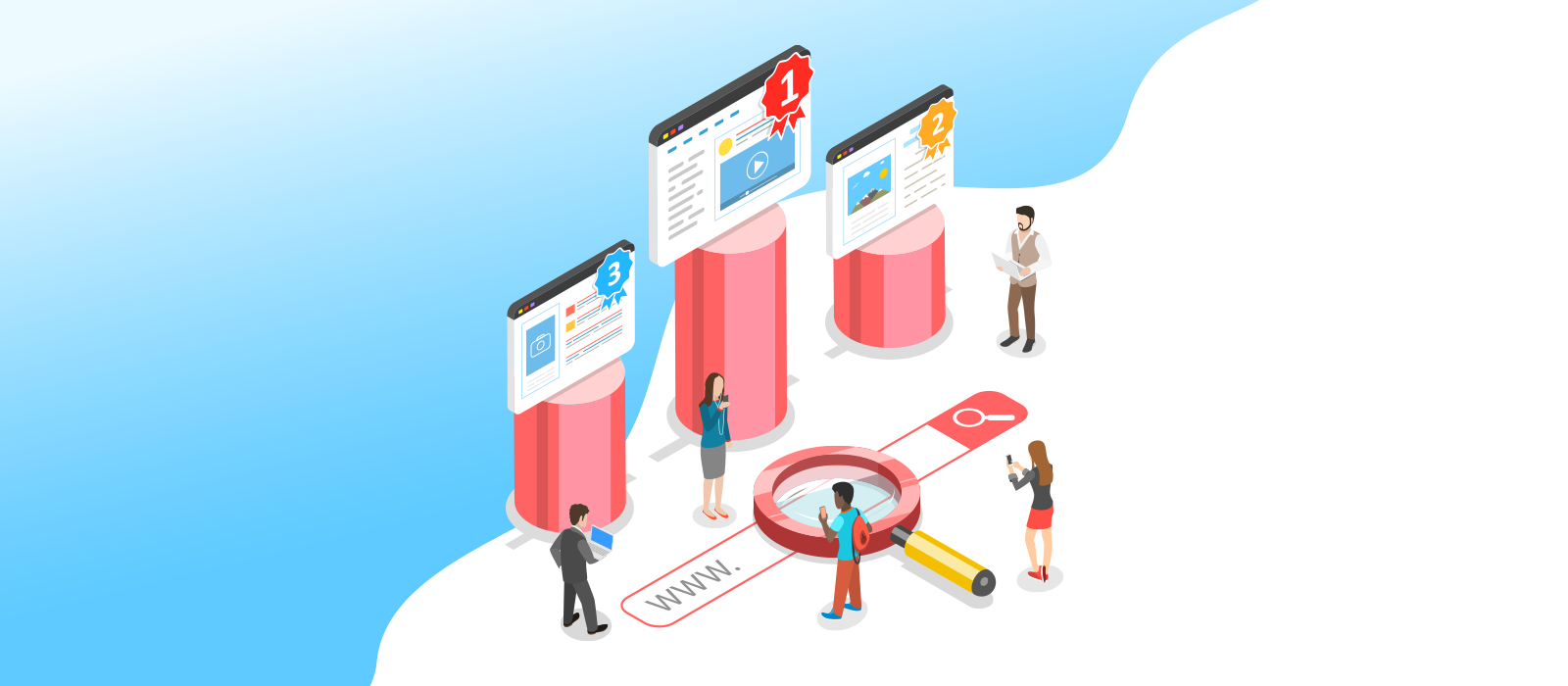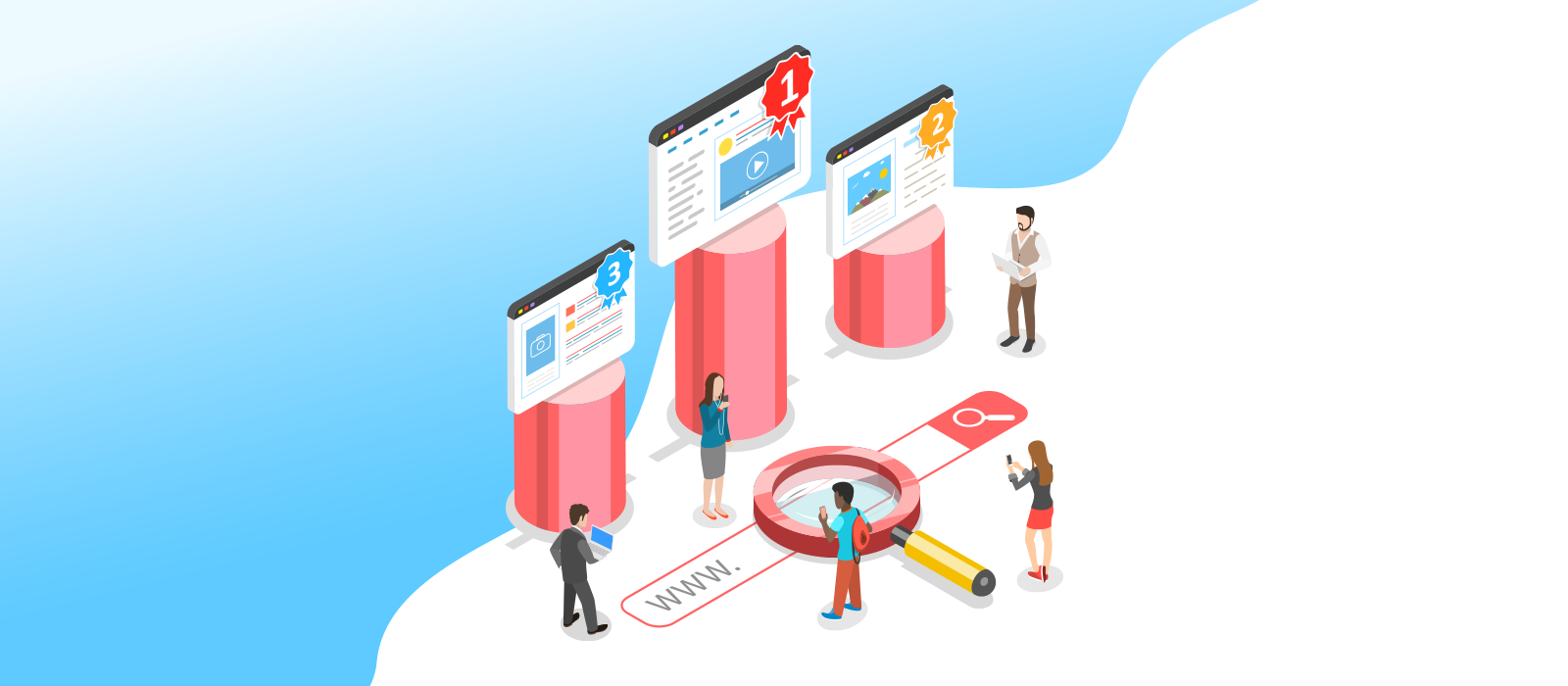 This month in SEO [April 2020]
Apr 29th, 2020
As we reach the end of April, and the 6th week of lock down, it is important to take stock of what has actually happened from an SEO view point, what is being undertaken by Google, and what can be tackled to leave us in a strong position once this pandemic is over
---
There is no doubt that it has been an extremely hard time for most businesses world wide. However, for a few businesses, online trading is actually performing well.
Why are sites performing well?
This is simple, there is still a demand for products, and with the lockdown being enforced, this has driven more to shop online for products that they may have bought at a larger supermarket or at a retail outlet
This has been the case for several of Clicks' clients, with some seeing record days, weeks and months of revenue all achieved through the organic channel.
---


---
Now, there has been a lot of work undertaken on these sites beforehand from an SEO viewpoint, and growth was strategically planned but this has come at exactly the right time.
Obviously we are keeping in touch with our contacts to ensure supply chains are being maintained, and are regularly reviewing the data. However, it's not only eCommerce sites which are seeing good performance, data is showing us clients which have implemented 'User Focused Content' correctly – in line with researched search volume and trends – have also seen an increase in performance.
This will be down to DIY questions/suggestions which the general public are looking at completing during lockdown/furlough and without the ability to call in a tradesperson.
This isn't something new, however, it is something which Google has been placing focus on ever since improvements were made with the core algorithm to better detect and understand EAT signals. Now, while the lockdown is in place, Google seems to be placing a greater emphasis on this great content for users, and ranking positions have subsequently improved because of this.
---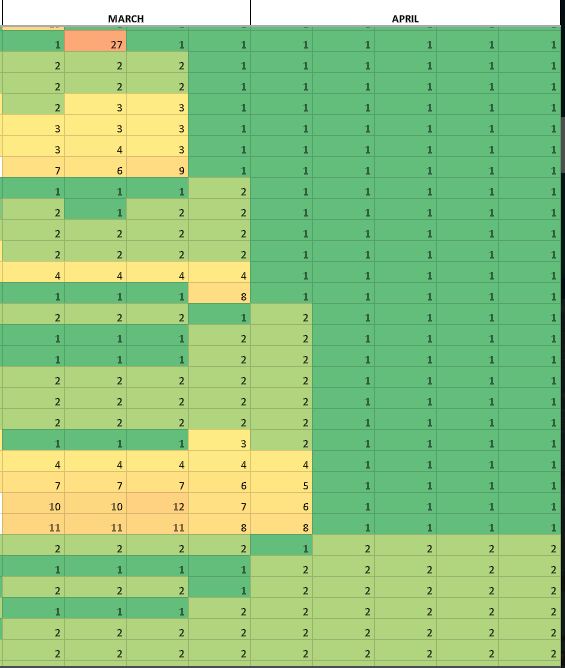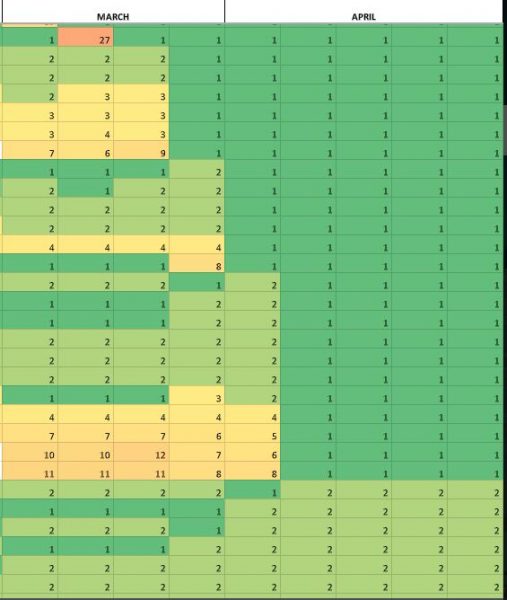 ---
It is also important to keep an eye on Google's trends and search patterns, as this has changed, and by keeping on top of these trends and keyword performances will, of course, allow for content to be tailored and targeted accordingly.
This can then be promoted via social channels and pushed at varying times of the day.
Google Analytics (GA), Google Search Console and Google Trends are all key at the moment, and the data that they hold will be key to getting through to the other side of this pandemic.
Why are some sites not performing well?
This can be due to a number of factors, such as: demand, stock levels, and how online businesses have dealt with this from a strategic, online point of view.
As previously mentioned, trends and user behaviour are changing; so sites need to adapt to these changes in order to be remain competitive. Where sites have had a breakdown in the supply chain, they need to ensure the appropriate pages are 302 redirected rather than just left or removed – this can do more harm than good to a site in Google's eyes.
All is not lost, though, and there are some sites which have remained at a steady level of organic sessions, with some sites seeing only slight drops in performance; but when looking at the bigger picture, we were able to identify that keyword performance had actually improved – and flat or slightly reduced traffic was all down to similarly reduced demand in their industry verticals.
Recommendations have been made to amend content in line with trends, and to target new keywords which could be linked back to the main sites offering – all while continuing with the current approach, as these sites will be in strong positions once the market starts to normalise.
This is all to emphasise that keeping an eye on the data – not just GA, but also keyword rankings, is important as there have been unusual shifts in user behaviour that may mask problems or hide victories.
An holistic approach to data and performance analysis is key.
What is Google doing during this time?
Google never stays still, but the SEO community was awaiting an update in March – which has been a time of year where we consistently see updates and algorithm tweaks year on year; though John Mueller did comment on Twitter about a "delay".
---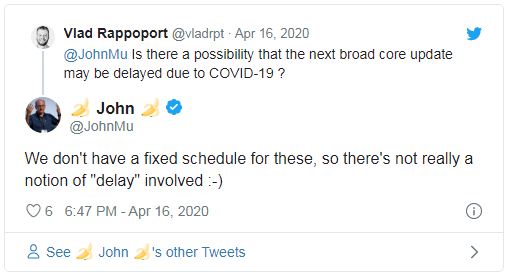 ---
When we see amendments to the Google Quality Rater Guidelines, then there has always been an update which follows quite closely behind the changes – so this, maybe, is a conscious decision being made by Google to not compound the hardship of some online retailers.
The update made was the addition of the following:
---

---
What I would say, in relation to this amendment, is that the need for 'User Focused Content' has increased, and something which Click has been working hard on has once again been shown to be ahead of the curve for EAT criteria.
New Schema
Schema.org has released an updated versions of its specifications, with the releases containing new structured data types to assist with the current pandemic.
It was announced that:
COVID-19. The new "CovidTestingFacility" structured data type was created to represent both established and temporary testing facilities that are being opened to handle the pandemic."
In response, Google announced via their blog:
[We're] introducing a new way for these special announcements to be highlighted on Google Search. Sites can add SpecialAnnouncement structured data to their web pages or submit a COVID-19 announcement in Search Console.

When SpecialAnnouncement structured data is added to a page, that content can be eligible to appear with a COVID-19 announcement rich result, in addition to the page's regular snippet description. A COVID-19 announcement rich result can contain a short summary that can be expanded to view more more. Please note that the format may change over time, and you may not see results in Google Search right away.
---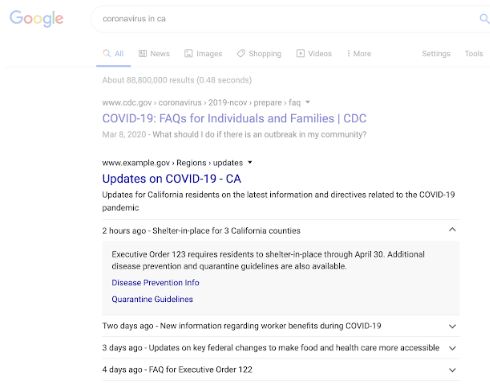 ---
Search Matches
Starting at the end of April, and just for the US at the moment, Google are rolling out a message that will display when the algorithm hasn't been able to sufficiently satisfy your search query, the message may also offer alternative queries and tips.
This, again, backs up Google's position on EAT and how the right 'User Focused Content' will be advantageous for sites moving forward. Getting hold of this data will also be key for future strategies and key for any brand which can begin to incorporate these terms into their strategy.
---
Google is always moving and updating and it is therefore important to move with them, especially keeping on top of the data as to ensure performance is moving forward at any pace. Need to stay ahead of the curve? Contact us today!