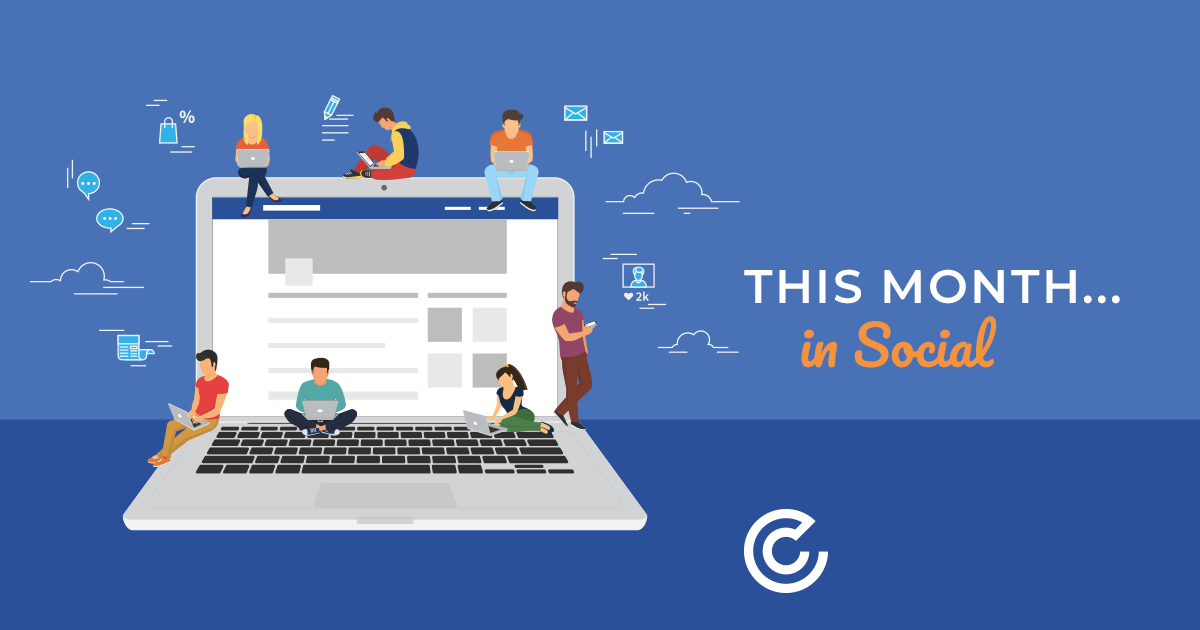 This Month In Social Media – February 2018
Feb 28th, 2018
February has been a busy month in the social media world, with many of the big hitters updating their ease-of-use for both users and creators/brands. Twitter revealed profits for the first time ever, Pinterest introduced the ability to rearrange pins and Snapchat announced a growth in daily active users. Below we take a look at the biggest news to come from February's social media activity, with Snapchat and Instagram leading the way for updates
---
Facebook enters the world of 3D
Through all the news of Facebook's algorithm changes, fake news stories and privacy woes, it's always the first when it comes to new technologies for posts that can really benefit brands and companies using the channel for its marketing efforts.
The company recently introduced 3D posts, letting people interact and see 3D models directly on their news feed, with the likes of LEGO, Wayfair and Sony Mobile being the first to showcase these. So how can brands use this feature? Well instead of a simple picture of your product (a car for example), the user can now click and spin the 3D image to analyse the product in more detail. Artists using 3D authoring software can directly drag/drop their 3D files to Facebook to create a 3D post. Expect to see this a lot more throughout next month, and the first foray into their future plans of VR.
Spruce up your Instagram and Snapchat stories with GIFs
Every brand should be using Instagram's 'stories' feature, and with last month's update on being able to feature stories on a brand's profile, it's a great opportunity to be creative with promoting your products and services, along with gaining an insight into which followers are switched on and viewing your posts.
Well now it's easier than ever for companies to be 'fun' with their posts with both Instagram and Snapchat introducing the ability to add gifs to your pictures and videos. It's as simple as swiping up on your post, searching for a GIF topic and placing this in the desired position, along with hashtags, location tags and more text fonts than ever before. It's time for brands to get creative.
Schedule Instagram posts (finally)
This is definitely something everyone has been crying out for on Instagram, the ability to schedule posts through social media management tools, in the same way as you would for the likes of Facebook and Twitter. Gone are the days of social media managers setting an alarm to make sure they've posted on Instagram.
As you might know, Facebook = Instagram, and last year they introduced business profiles on Instagram, where you connect it to your Facebook business page for extra insights on the app. Well now, if you've connected them up, you're able to schedule through Hootsuite and Sprout Social, with rumours of more social media management tools offering this service in the future.
---
Check out how our social media marketing team can enhance your online visibility, and keep abreast of the latest social media, SEO, PPC and content marketing stories by signing up to our newsletter at the top left hand side of this page.