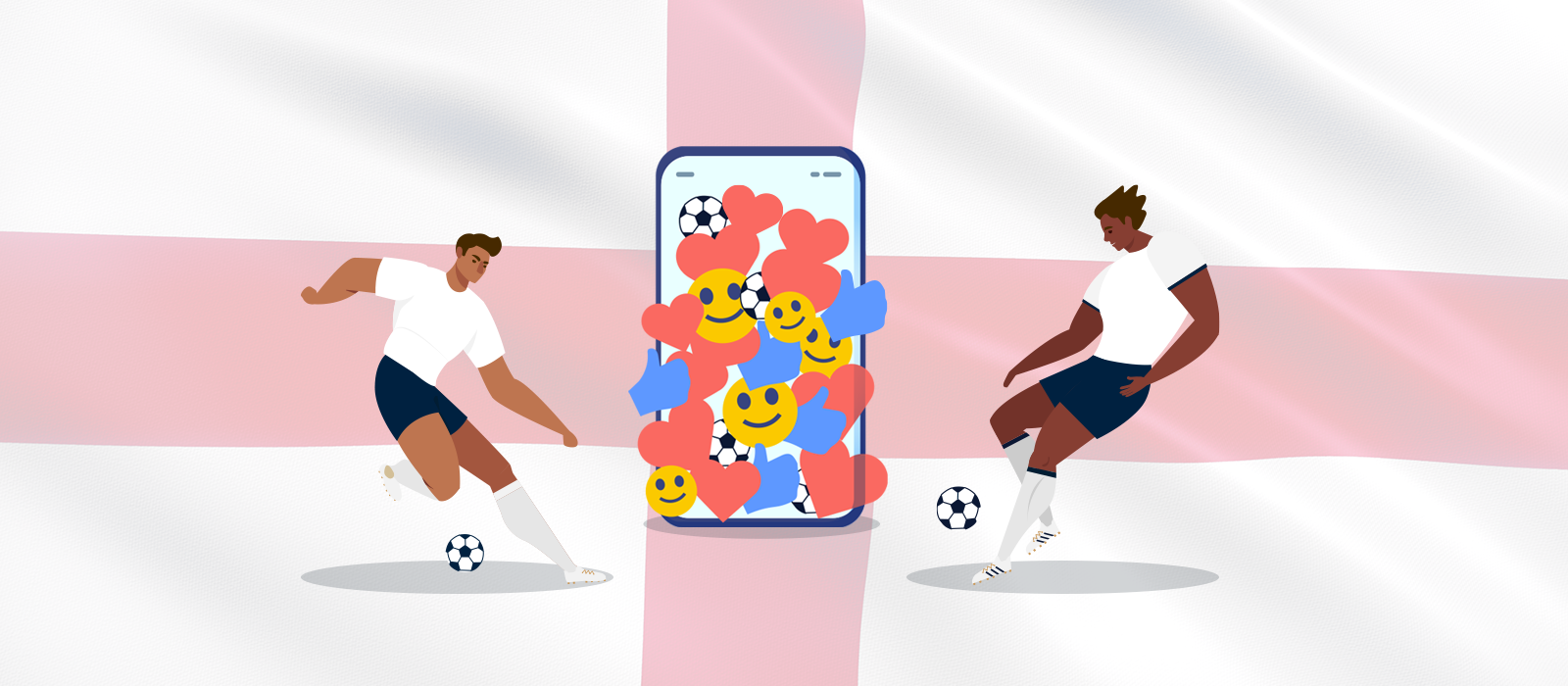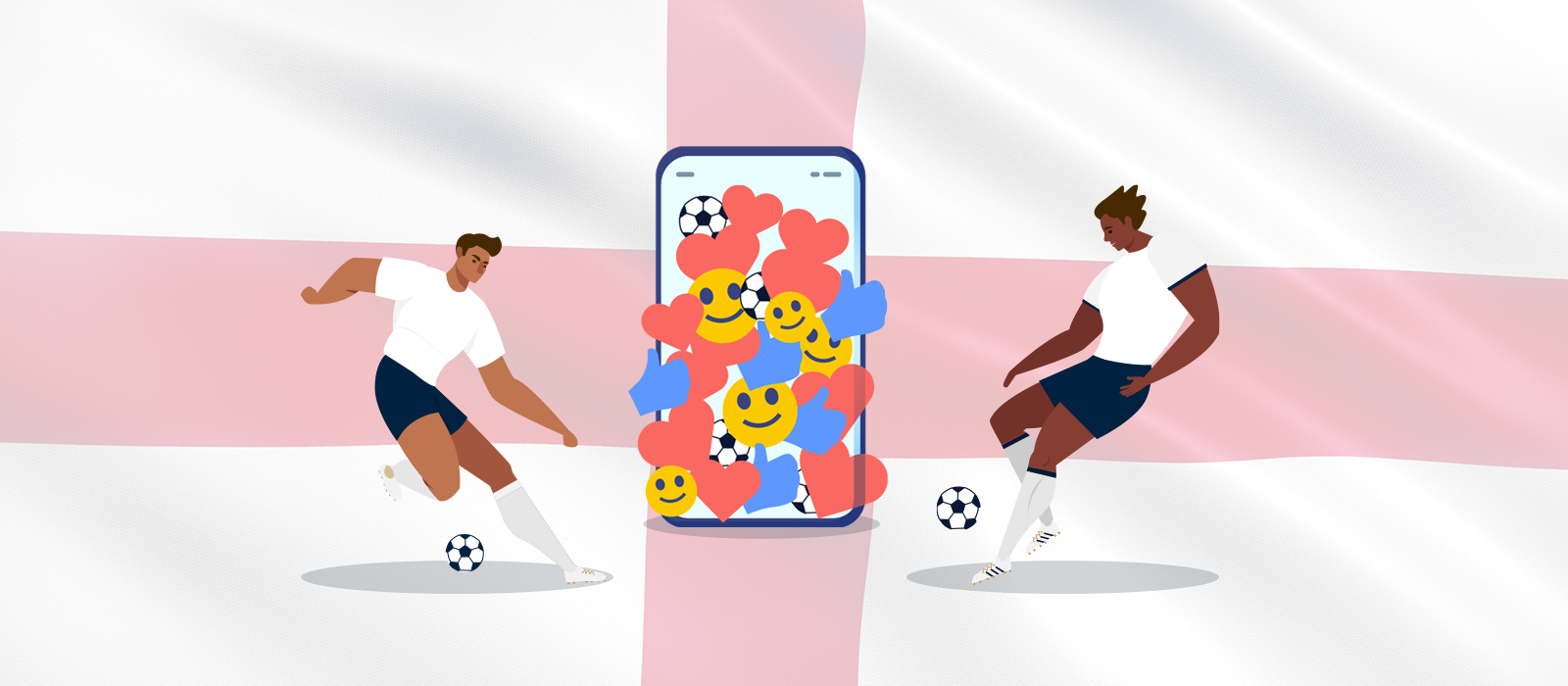 Our England Heroes: Who gained the most success on social media during Euro 2020?
Jul 14th, 2021
It wasn't meant to be on Sunday night as England unfortunately couldn't bring it home, after losing out on penalties to Italy in the final of the European Championship.

---
One thing that is for sure though, is that we feel closer than ever to the England players through the great social media work done by the official England accounts, as well as the players themselves. Everything from behind-the-scenes training videos, diary room style interviews and fan participation have helped audiences feel part of the journey to our first ever major tournament final since 1966.
We've been monitoring the social media accounts of the England squad throughout the tournament, to see who has had the most success when it comes to their personal brand, gaining the most followers on their Twitter and Instagram accounts.
It was a summer to remember for the young attacking talent this squad has, particularly on Instagram where Jack Grealish, Marcus Rashford and Bukayo Saka all gained over 1 million new followers to their accounts after exceptional performances throughout the past month.
The squad as a whole gained 9,258,073 new Instagram followers to their accounts with the biggest spike coming after the Germany win, as the nation started to believe football was coming home.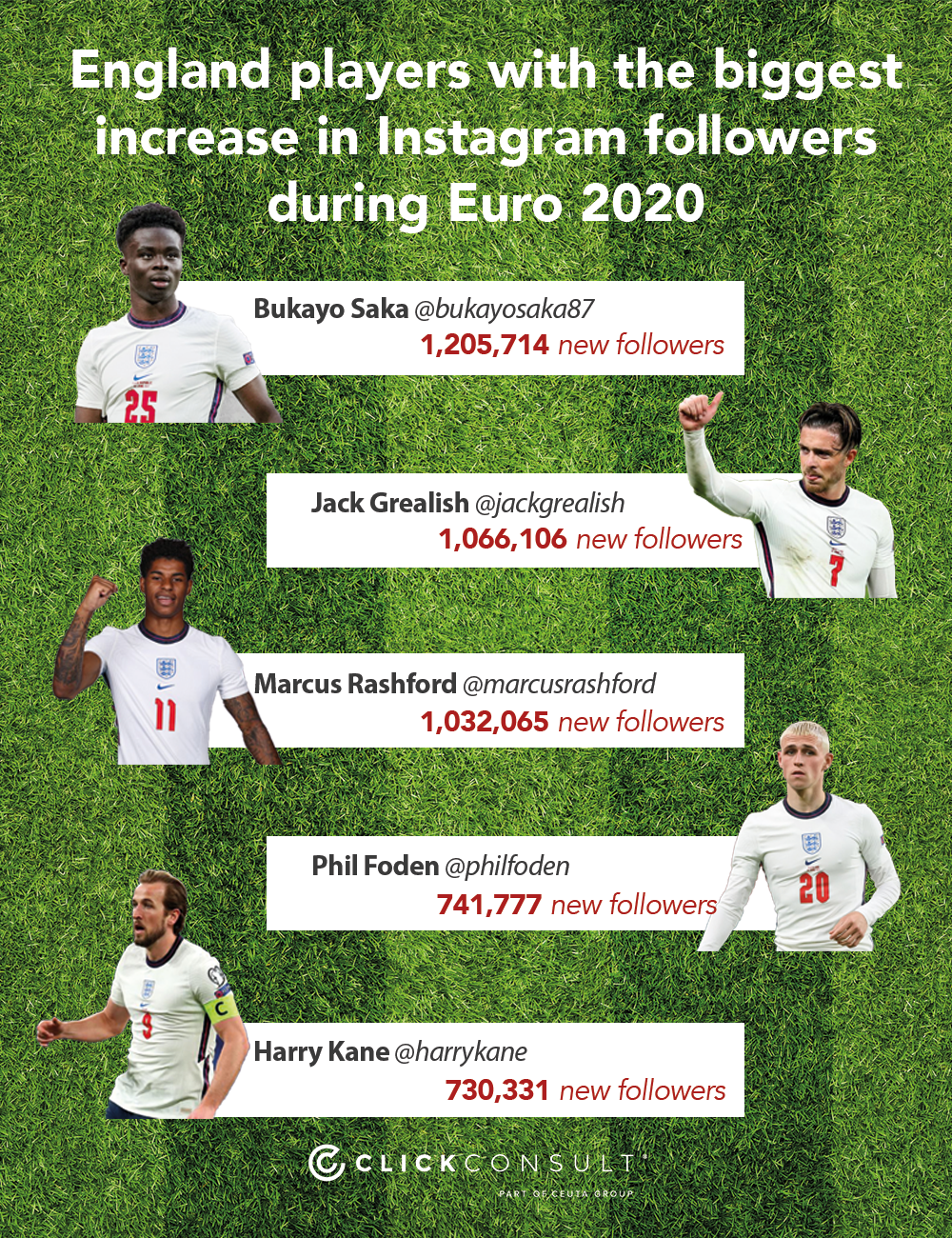 The previously mentioned 3 topped the charts, but it was also a success for Jadon Sancho, Mason Mount, Phil Foden, Harry Kane and Raheem Sterling, who all had a large increase in Instagram followers since the start of the tournament, with Kane still being the most followed player out of the lot.
It was a similar story on Twitter, with every single player in the squad gaining followers off the back of a fantastic tournament. Although the numbers are not quite as big as the growth on Instagram, the squad as a whole gained 1,736,136 new Twitter followers.
Once again, it was the attacking talent that fans were looking to hear more from on social media, with Marcus Rashford gaining the most at 218,005 new followers continuing the great work he also does off the field. There were also positive numbers for Jack Grealish and Jadon Sancho, gaining over 150,000 each on the platform.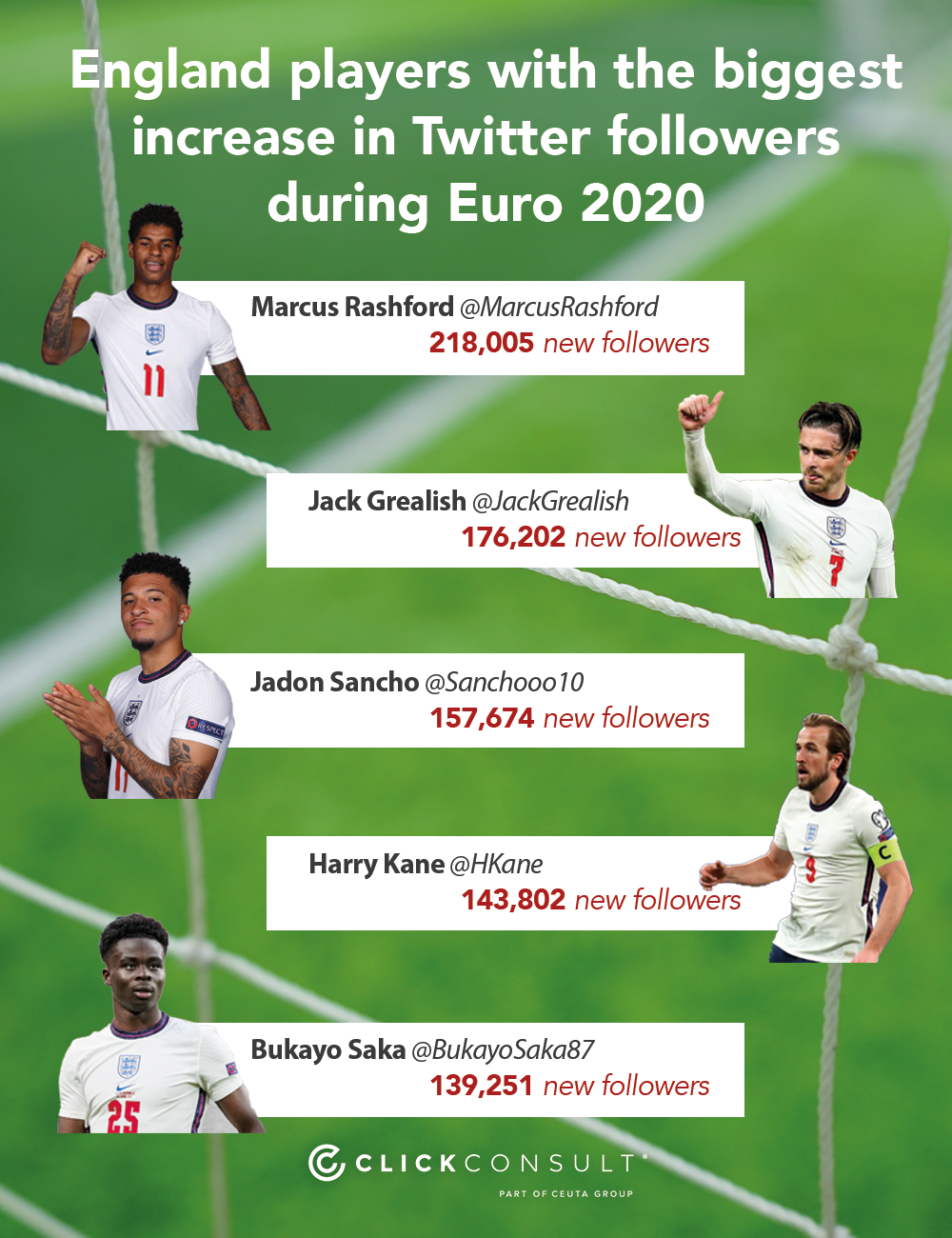 However, some of the England players were subjected to online racial abuse on both their Twitter and Instagram accounts. After missing their penalties, Marcus Rashford, Bukayo Saka and Jadon Sancho's accounts were flooded with disgusting racist comments which is completely unacceptable. More action needs to be taken from social media companies to ban these accounts, and the government needs to bring in legislation so that the abusers face consequences for their actions.
---
If you would like to find out more about how Click can support your social media marketing efforts, check out our service pages or reach out to one of our team for a free consultation.