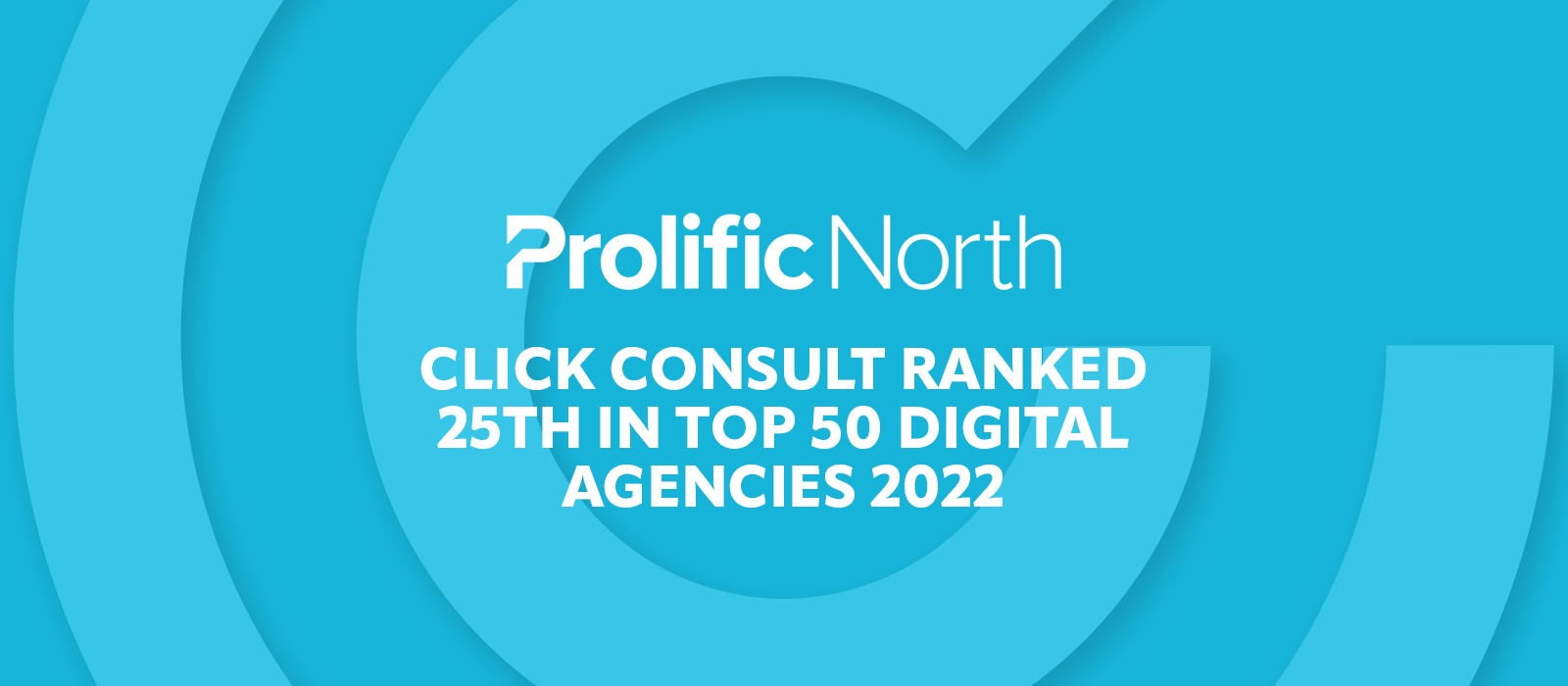 Click Consult ranked in Prolific North's Top 50 Digital Agencies 2022
May 18th, 2022
The last year at Click Consult has been one of fundamental changes – there has been a change at the top, with Julie Sowa taking on the lead role at the agency, but there has also been a fundamental change in the way we work as an agency as we implemented changes to services, to team structures, to the places and way that we work. Some of these changes were due to the pandemic, some were a result of a changing industry and our desire to better reflect what our staff and clients need, but all of these changes were made to make us a better agency.
It would have been a lamentable but understandable result, therefore, to see ourselves slip out of the charts this year – despite our continued success for clients and in client wins, we've been a little quiet as we collectively moved the agency forward. To achieve all this change and remain not just in the charts but to remain in the top half of Prolific North's Top 50 Digital Agencies has been huge for us and we're delighted by the result.
With much of the change now behind us, with Benchmark returning in September and a few more exciting developments on the way, this ranking will now for the foundation of what we hope will be a hugely successful new era for the agency.
Managing Director, Julie Sowa, had the following to say:
---
It's always a tricky time for a long-established business to move into a new phase, but there are things we all wanted to continue – and our place in the Prolific North Top 50 was certainly one of those. We know we're now in a position to build upon this and I'm already looking forward to seeing how far we can go in the next year.
---
At Click Consult, we're ready and raring to go for some huge things and further success – if you are too, contact us to see how we can help.