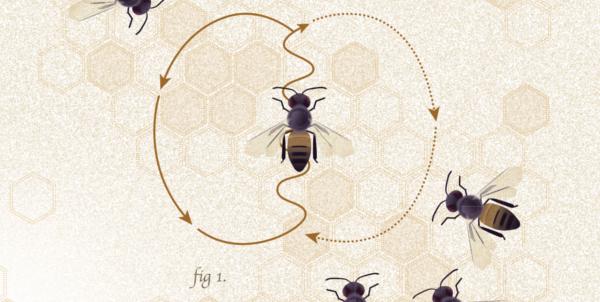 Strategic Content
Nov 15th, 2016
Personalisation needs purpose, passion and people at the core.
---
Content is no longer an isolated discipline but constructed and delivered within a strategy that demands personalisation and relevance. The initial understanding of who the intended audience is – their preferences, experiences and behaviours – is key.
Strategic content is structurally rich, reusable, and adaptable. It is highly crafted content that is created and delivered with the continued focus upon the end user. It can be relevant to multiple channels, adapting delivery to the needs of the platform, route and recipients.
Building a strategy that makes use of user experiences can only be achieved by understanding the intended recipient. Getting to know your audience, taking time to listen and to explore their perspective, enables the creation of content that is diverse but relevant. Developing real relationships with not only your customers, but key influencers from your intended recipient group is highly valuable. Natural engagement, interest and reaction are the goals. Delivering the right content to the right group, at the right time and in the right way results in sharing, discussion and engagement.
Local focus
Global and local personalisation have grown in importance, with the expectation that wherever in the world your target audience is, your strategy is talking directly to them in the same way that you would talk with a local audience. This is informed by awareness, respect and understanding of local culture and conventions. Here again, the strategy is key – brands should be looking to create different content for different users. Localising content globally is the challenge and the expectation. The world really is on your doorstep.
SEO and content have become integral concepts: one and the same. Understanding what your target audience will be searching for is part of the analysis of their behaviours, likes and dislikes. Optimising content and targeting placement enables the content to reach the desired audience efficiently. Searching within their interest parameters provides the opportunity to discover useful, meaningful content, from you, the thought leader.
Google values high quality content within its ranking algorithm, basing this in part upon the visitor's experience. Social sentiment, sharing and engagement with content also sends signals to search, which are often underestimated. Shouting into the crowd no longer has the same value as engagement and endorsement. Brands marketing themselves through digital channels take into consideration multiple pathways, each with its own constraints and opportunities.
---
---
Diverse delivery
A modern content marketing campaign embraces the end user and retains this focus throughout. Relationships with key influencers, sites and blogs are developed. Research, including optimisation opportunities, then facilitates a true understanding of what this audience will respond to and enables content to be crafted appropriately. Channels of delivery are diverse, but unique for each campaign. Those selected and used for delivery again reflect the interest and behaviours of the audience.
The type of asset created for a campaign grows from the target recipient. Whether a visual asset such as an infographic is created or a video is produced or a feature article is written will depend upon who the content is aimed at. Quality is key and both the visual and written content must reflect the localisation of the message. Consistency of this message enhances trust. When a campaign is launched, promotion of it simultaneously involves social amplification which if deployed strategically enhances search. Marketing campaigns in 2016 develop deeper communications through video and visual assets facilitating greater engagement and improved search opportunities. Long term resourceful content always focuses upon a deeper purpose. The asset or method of delivery chosen reflects the understanding that your audience is diverse. Some will engage with the written word, some with film or an image.
Content in all forms should build trust and loyalty. The content you create defines you as the expert and thought leader in your field. Drawing key influencers on board enables you to present the information you wish to place in an insightful, arresting and compelling manner. Content marketing campaigns that take us through into 2017 will continue to excite and inspire online users providing brands with ever increasing opportunities to engage and inform their audience.
---
Click Consult was recently selected as the UK's best Digital and Social Media business at the FSB awards. Find out what Click Consult can do for your brand, contact us today.