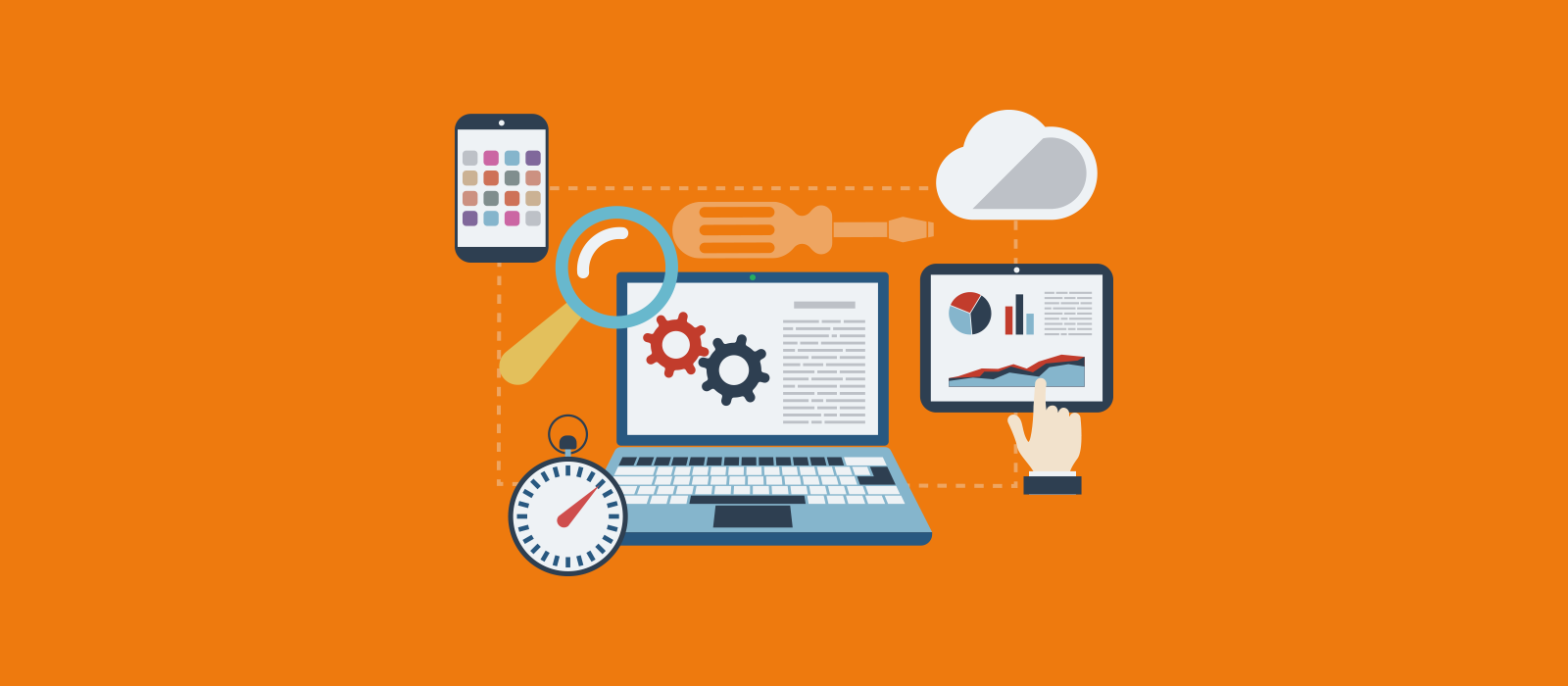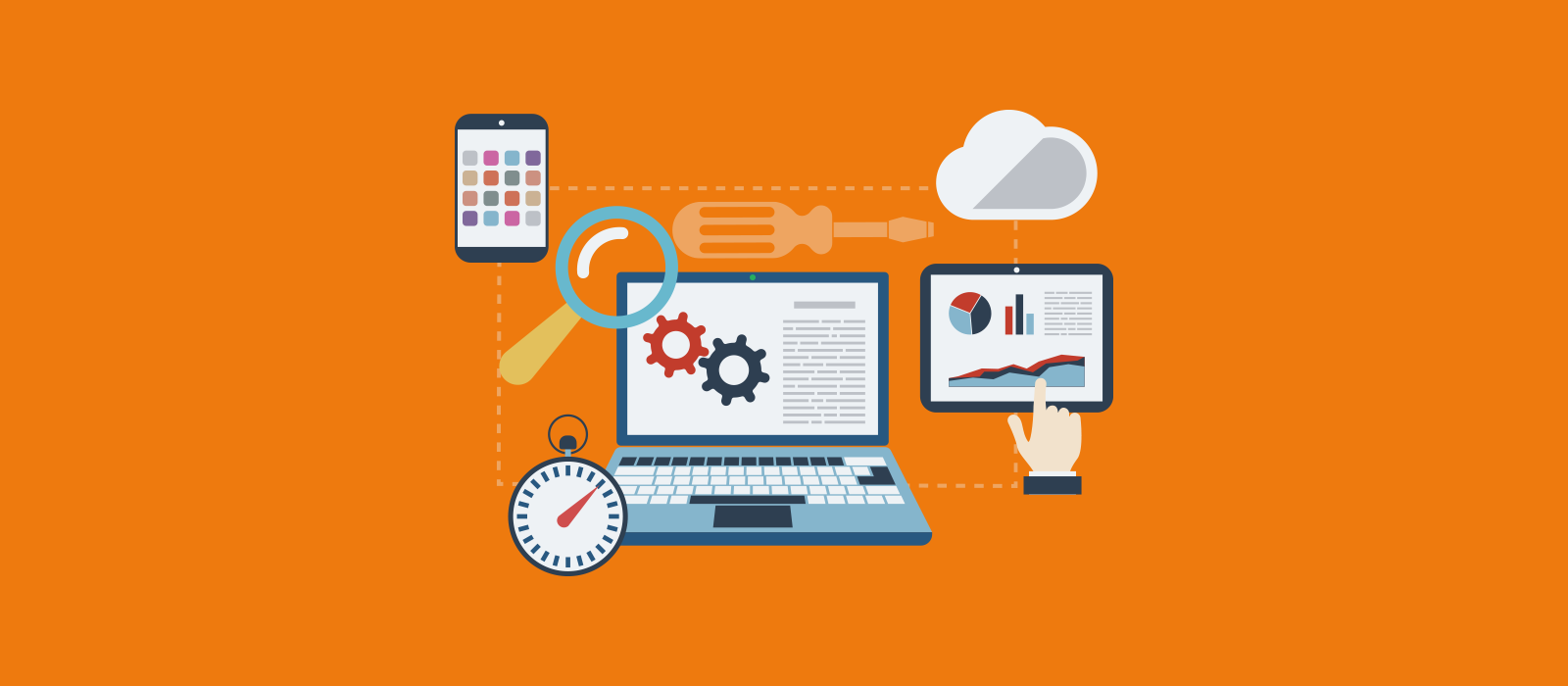 This month in search & digital marketing [January 2022]
Jan 14th, 2022
Updated (mostly) daily, we collate and provide an overview of the most important news items for search and digital marketing practitioners worldwide
---
Monday, 24th January 2022
Another for the Google graveyard
I post this more as an excuse to share the following than because it's especially newsworthy. The chances are you've not heard, or forgotten you'd heard about Google Cameos – but they're being cruelly done away with. That's where the Killed by Google website comes in. Not everything the behemoth puts out is a success – and the half dozen scrolls it takes to get to the bottom of the page are filled with projects you may recognise and others you likely won't. Try, try and try again folks.
Friday, 21st January 2022
Webmaster Guidelines changes coming
While previous updates have indicated (or at least correlated to, which we know isn't causation, but still…) a coming algorithm update, but a piece on Search Engine Roundtable carries a quote from Googler Gary Illyes which suggests that the whole lot needs a revamp. We know the pain of updating huge amounts of content whenever someone changes something, so we sympathise I guess.
Another another update?
More volatility, another blog. Schwartz himself acknowledges that there have been a few of these since a blissfully quiet period in late December – but the general levels of volatility have been increasing pretty much year on year for a while now – it may mean that monitoring tools will need to adjust their sensitivity to what counts as large amounts of volatility in the near future, rather than that there are significant numbers of unconfirmed updates.
Thursday, 20th January 2022
Another update?
Causing lower spikes than last weekend, but still not inconsiderable, more ranking volatility has prompted another unconfirmed update blog from SE Roundtable.
Backlinko & Semrush
In a move which may stop a lot of poor quality SEO 'studies' from taking over the conversation, Semrush has purchased SEO training provider Backlinko. My feelings on the subject are well encapsulated by the following from the Search Engine Land blog on the buyout:
---
That's what makes the acquisition itself the joke about our industry — A leading, listed tool company, buying a site, purely for the links gained by publishing nonsense," Peter Mindenhall tweeted, suggesting that one of the motivators behind the deal was the acquisition of Backlinko's backlink profile. Mindenhall's remark about "publishing nonsense" refers to the mixed reception that some of the guidance in Backlinko's content has garnered from the SEO community.
---
Bare minimum
Google has begun to provide a placement report for 'Performance Max' ads in Google Ads which could help brands to avoid issues around brand safety (ads appearing next to content the brand finds objectionable). Unfortunately, the reports (detailed on Search Engine Land) provide only the absolute minimum levels of information – placement location and impressions.
Wednesday, 19th January 2022
TikTok
There's a nice write-up of drinks brand Poppi's success on TikTok which serves to reinforce the messaging we've given to clients on the platform. Namely that 'going viral' is not a marketing strategy, that the latest, trendiest platform is only that for a relatively short time, and that platform match is important. This refreshing take from a brand that has done exceptionally well from TikTok shows a forward thinking team prepared to ride the popularity of a platform without redesigning their entire strategy for what might be a short-lived boom.
Think with Google – Promoting Complex Products on YouTube
It's always worth checking out a new blog from Google which offers concrete advice – this one features members of the Semrush marketing team and details how they've developed video marketing for the popular digital marketing tool. While it claims to be a step by step, there would be few that could repeat the process from the blog alone – but there are some great insights in there that are well worth knowing.
Tuesday, 18th January 2022
The end of the meandering intro?
Another piece from SE Roundtable, this time on the possibility that Google may begin targeting 'fluff content'. The practice – which has boomed since the largely debunked idea that more is better began circulating thanks to some rather dodgy 'studies'. Nevertheless, as fluff is difficult to define for an algorithm, so it hasn't yet led to a mass ranking Armageddon of recipe blogs, but it may not be too far off…
MarTech on what to focus on in 2022
While it's not filled with predictions, and makes no recommendations about the Metaverse, MarTech's list of three things to focus on in the year ahead are solid. They include building a deck featuring everything you know about your current email programs, sending that to an agency to work on fixing it as quickly as possible, and to examine and update KPIs. It's well worth a read, but it's also indicative of how much work brands currently have to do to bring their email marketing up to scratch.
---
What I would not do is just add kind of like fluff to these pages and just like, I don't know, copy of Wikipedia article about the product category and put that on every page. It should really be something that adds value to to the user. So if they go there they see, well, the generic information is on lots of different sites but this website here has some additional information which helps me as someone who might be interested in this product. So really kind of unique and valuable information, adding that is a great idea. Just filling extra text on a page I would not do that.
---
Monday, 17th January 2022
Another unconfirmed update…
SE Roundtable feature a blog today on a bit of ranking tumult over the weekend. While it's always difficult with these unconfirmed updates, the various tools that track volatility certainly seem to have picked something up.
Product review update
Following some questions in a recent SEO office hours, we have had John Mueller shine some light on the recent 'Product Reviews' update. SE Roundtable features a summary of the various questions and answers – in short, the update likely entrusts the process to machine learning (at least in part) and it's likely to be around for a while.
Friday, 14th January 2022
It's quiet… too quiet…
Whether or not it is confirmed as an update, there appears to have been at least a bit of a shuffle according to Barry Schwartz's reporting at SE Roundtable which comes from his observation of Webmaster World chatter.
Tuesday, 11th January 2022
Page experience update reminder
Although announced last year, Googler Malte Ubl posted a reminder that the page experience update will be rolled out for desktop devices in February. You can see a post about the tweet on SE Roundtable.
Reconsideration request backlog
Slowly being cleared, but still causing delays, Danny Sullivan has acknowledged that there has been a backlog that has caused delays in dealing with reconsideration requests related to manual action penalties.
Monday, 10th January 2022
Trending videos
A quiet few days sees one of the few real updates being a test of trending videos on mobile SERPs. Not a huge bit of news – especially as the article was edited to state that the rollout in the US was some time last year. Still, it hasn't reached the UK as yet and does serve as a timely reminder as to the growing importance of video.
Thursday, 6th January 2022
Read full answer button
In a blissfully quiet week so far, some interesting news – a German SEO has been seeing a test of 'read full answer' below 'people also ask' answers. It will be interesting to see if this has any impact on CTR for such queries as the 'full answer' appears in SERP rather than taking the user to the site in question. You can see screenshots on the SE Roundtable site.
Monday, 3rd January 2022
Too little, too late and too much, too soon
Two pieces of Meta news and two pieces which show that the mentality of 'move fast and break things' is still alive and well at the company regardless of its name change. The first is that Meta will be removing some Facebook targeting options around 'sensitive subjects' is from Search Engine Land. These topics include:
Health causes
Sexual orientation
Religious practices and groups
Political beliefs
Social issues
Causes
Organizations
And figures
Coming on the anniversary of an attempted coup in the US which was arguably fomented on the Facebook platform (as well as, again 'arguably', an attempted genocide in Myanmar, religious violence in India and much more) seems to be firmly locking up the door of a thoroughly empty stable.
Secondly is the focus on metaverse products by the Meta parent company – this featured in Digiday which carries an interview with the Vice President of Horizon, which encompasses Meta's VR products. This is another example of how unprepared the project was at the time of launch and, like many of the brand's recent metaverse announcements, seem fundamentally to miss the point of why the metaverse became a staple of science fiction – leaning into a Meta owned digital space which Apple has already distanced itself from and which seeks to limit and control a concept that began as an expansive and open idea – just as they did with Web 2.0.
Rich results report updated
From SE Roundtable, there's a piece covering updates to Google Search Console's products rich results report – though it's a change that came during the last few days of 2021, it's hit the level of general awareness this week.
---
Need help keeping up to date with the rapidly changing world of search and digital marketing? Contact us today to see what we can do for your brand.