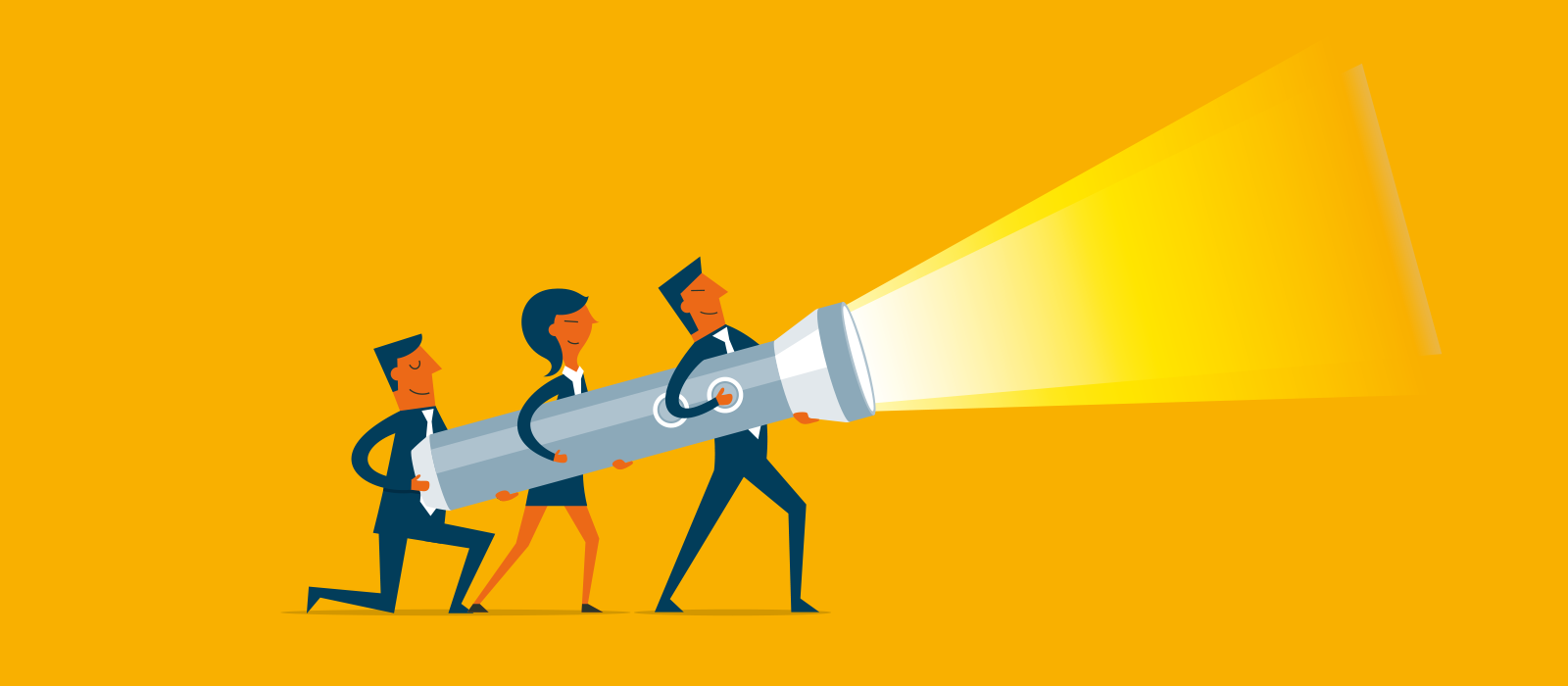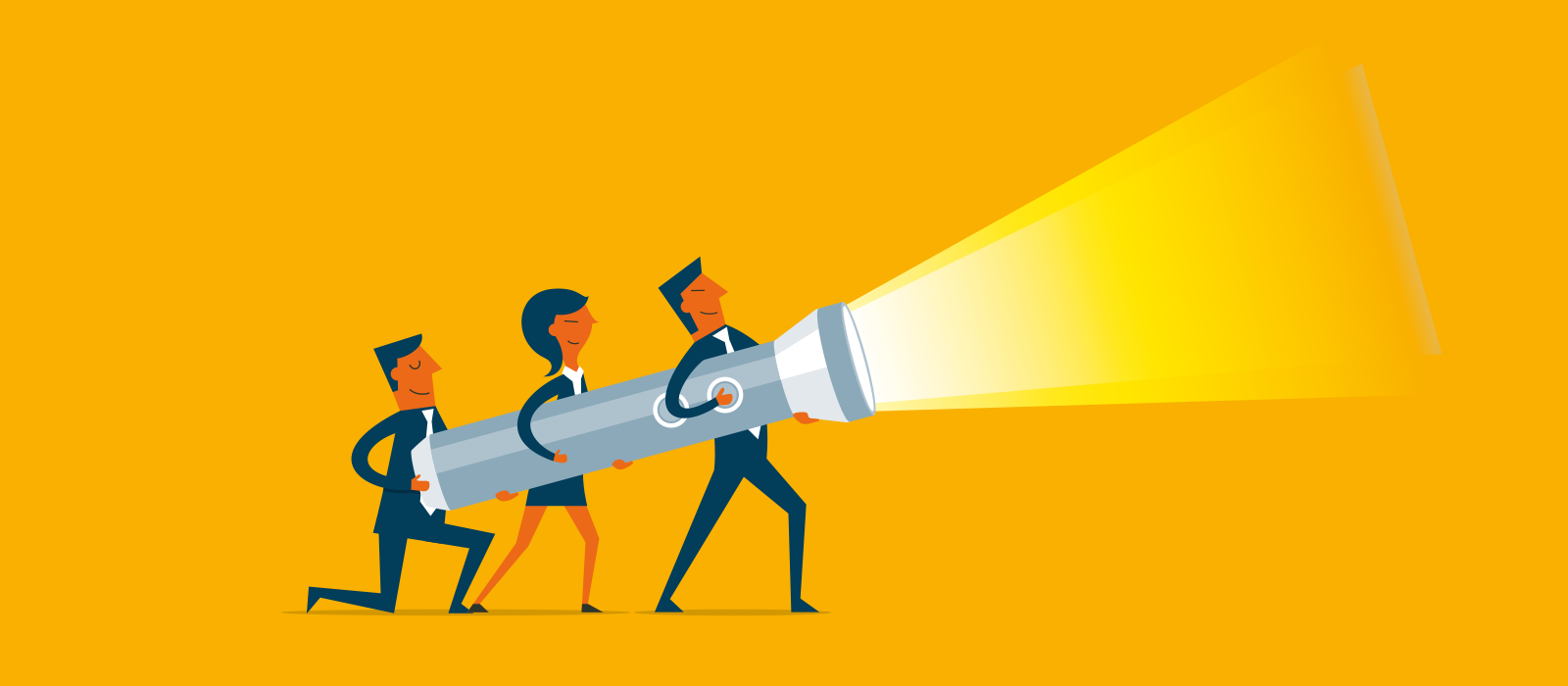 This month in search marketing [April 2020]
Apr 14th, 2020
We explore what's new in the world of SEO, paid media, content marketing and social media this month…
---
Monday 27th April
Free Google Shopping: what does it mean for marketers?
A sweetener for brands with shrinking ad budgets, an attempt to add greater variety to lure shoppers away from Amazon, or part of a longer-term strategy to gives marketers an easier way of being able to transfer from organic to paid search in the future? This article in Campaign discusses the reasoning behind – and possible effects of  – Google's free Shopping listings roll-out.
Facebook As ditch "pseudoscience"
Facebook has removed "pseudoscience" as an option for advertisers that want to target audiences, a category available until recently, as the world's largest social media network vows to continue to curb misinformation about the COVID-19 pandemic. The company has also banned exploitative tactics in ads and banned ads for medical face masks, hand sanitiser, disinfecting wipes and COVID-19 testing kits.
Friday 24th April
Facebook pulls back on Campaign Budget Optimisation (CBO)
In a reversal, Facebook will no longer require advertisers to use its Campaign Budget Optimisation (CBO) feature in campaigns. Advertisers will have the choice to either have budgets managed at the campaign or ad set level.
"To provide advertisers with flexibility and choice in their buying strategies, we have decided not to pursue a mandatory migration for Campaign Budget Optimisation (CBO)," a Facebook spokesperson said in a statement . "While we still believe CBO provides performance and value gains, we will move to offering CBO as an option and not as a requirement."
Facebook had initially planned to move all campaigns to CBO-only by last September but has been pushing off the switch. With CBO, Facebook's algorithm automatically optimises budget allocation across the ads sets in a campaign.
Google adds website links to 'Call Ads'
Google announced that marketers can now add website links to Call Ads. The idea is to give consumers another way to contact and engage with the business during a time when call volumes are very high and wait times may be long — risking a bad customer experience.
Last year, Google expanded the character count in Call Ads' headlines and descriptions. It also moved the business name to the beginning of the ad-description text.
Google argues inclusion of the new site link will result in "fewer accidental calls and more qualified leads." The company also says, "[Y]ou can now engage consumers who may only be interested in visiting your site, and may not have previously interacted with your brand."
Google will roll out identity verification program to all advertisers
Google is extending its identity verification program to all advertisers, the company announced Thursday. Advertisers will be required to submit business incorporation documents, personal identification and other information to prove who they and the country they operate in.
According to Search Engine Land –
"A wider rollout for Google's identity verification program helps users find out more about who is advertising to them and enables them to make more informed decisions on whether to click on those ads.
"The program might also improve the overall state of Google's ad ecosystem by rooting out bad advertisers before they can reach a wider audience. "
Thursday 23rd April
Google launches search tips for poor query matches
Google today announced it is launching a new feature that tries to help you rephrase your query when the search engine cannot find relevant results on the web. Google said it is rolling out in the U.S. today "a new message that lets you know when Google hasn't been able to find anything that matches your search particularly well."
According to Barry Schwartz: "You may see a new message in Google search that reads – it looks like there aren't any great matches for your search."
Google did test this last November, but in those tests, Google made you click to see more search results. In the launched version of this feature, Google will show you search results — although not great results — below this box. "While you can still go through the results to see for yourself if they're helpful, the message is a signal that we probably haven't found what you're looking for," Google said.
Wednesday 22nd April
Facebook's Messenger Kids will launch in more than 70 additional countries
Facebook announced the launch of Messenger Kids in more than 70 new countries and new features that will gradually roll out in different markets. As schools around the world remain closed because of the COVID-19 pandemic, TechCrunch repored that the new features are designed to let kids increase their contacts on the app under parental supervision.
The first new feature, called Supervised Friending, will launch today in the United States before other countries. Prior to Supervised Friending, kids needed to have their parents approve each of their Messenger Kids contacts. Supervised Friending lets parents turn on an option that allows their children to accept, reject, add and remove contacts. Parents are notified through Messenger and allowed to override any approvals through the Parent Dashboard.
The second new feature allows parents to approve other adults, like teachers, to add their kids to group chats. The third feature, now available in the U.S., Canada and Latin America, allows parents to make their child's profile name and photo visible to a circle of users that includes friends of their kids' contacts and their parents, children of parents' Facebook friends who also have Messenger Kids, and the children of people parents invite to download the app.
Google testing Question Hub in US for COVID related queries
Back in 2018 Google began testing a way for searchers to submit questions to Google manually. It launched in Google India in 2019 as Question Hub, as a way for searchers to let Google know when they haven't been able to find the content they are searching for.
Now this is being tested in U.S. based Google searches as a way for Google to identifying content gaps for COVID-related queries, a Google spokesperson told Search Engine Land.
Tuesday 21st April
Google Shopping opens up to free product listings
Google is taking the significant step of opening up its Shopping search results to unpaid, organic listings. The Google Shopping tab results "will consist primarily of free product listings" starting next week, the company announced Tuesday.
The move comes amid the coronavirus crisis in which many brick and mortar retailers have had to close their doors. An e-commerce strategy has suddenly taken on heightened importance and urgency for merchants. The crisis was the impetus for "advancing our plans to make [Google Shopping] free for merchants," Google's President of Commerce Bill Ready said in a blog post. However, the change will be permanent and fits into the longer-term vision for the company's role in digital commerce.
"For retailers, this change means free exposure to millions of people who come to Google every day for their shopping needs," said Ready. "For shoppers, it means more products from more stores, discoverable through the Google Shopping tab. For advertisers, this means paid campaigns can now be augmented with free listings."
Google adds clarity around eligibility, timing for SMB ad credits
Last month, Google announced it would be providing $340 million in Google Ads credits for SMBs as part of an $800 million effort to support organizations during the coronavirus pandemic. On Monday, the company updated the help page to provide some more information about the ad credits program.
Eligibility
Initially, Google had said small and medium-size businesses would be eligible if they had been active advertisers since the beginning of 2019 and adhere to Google Ads policies. The company has now clarified that advertisers will need to have spent with a Google Ads account directly or through a partner in 10 out of 12 months in 2019 and in either January and/or February of 2020.
Essentially, the credits are going to the small and medium-sized businesses that have been consistent, committed advertisers and were advertising this year, before the new coronavirus reached pandemic status.
Timing
The credits will roll out in phases, beginning in late May. Eligible advertisers will receive one ad credit allocation.
The credits can be used throughout 2020 on any Google Ads channel — Search, Display and YouTube — and campaign type. As the company previously announced, advertisers will be notified and see the ad credits appear in their accounts automatically. There is no action to take to be considered for eligibility.
Advertisers can use the ad credits for future advertising through December 31 of this year.
Monday 20th April
Google Ads Data Hub testing audience lists for display campaigns
Google's Ads Data Hub, the analytics and measurement platform for Google campaign data, has announced a string of upcoming enhancements. It also confirmed it is beta testing audience activation for display campaigns.
The company said it has been updating the infrastructure that underpins Ads Data Hub (ADH) to be able to scale it to more customers and simplify querying.
Closer to real-time analysis. Google said it has reduced latency from 24-48 hours down to 6 hours for display and YouTube ads data from Google Ads and for YouTube ads bought through Display & Video 360. That means you'll be able to run near same-day queries in some cases.
Self-service account linking. Users will soon be able to link their Google Ads, Campaign Manager and Display & Video 360 accounts to ADH on their own. You'll be able to create multi-tier account structures as well. This capability will be available in the coming weeks.
Sandbox analysis. The Sandbox testing environment is available to all customers. It has a data set available for testing query writing and get a better sense of what you can do with your own data.
Query templates. There are 20+ templates for common types of analysis run in ADH. The All events template, for example, Google says can be used to get impressions, clicks, conversions and Active View (Google's viewability metric) results for an account. Users can submit new template ideas through the feedback form in the platform.
Testing audience activation. Google confirmed it is testing the ability to build audience lists based on clicks or conversions from Google Ads, Campaign Manager and Display & Video 360, first reported by AdExchanger. Those audiences could then be activated for display campaigns in Google Ads and Display & Video 360. It does not cover audiences on Google Search, YouTube, or other Google O&O inventory.
UK gov announces 'Future Fund' for startups impacted by coronavirus
After mounting pressure from the U.K. tech startup ecosystem, and much debate, the British government today unveiled plans for a new "Future Fund" designed to ensure high-growth companies — namely, startups — across the U.K. receive enough investment to remain viable during the coronavirus crisis.
TechCrunch reported that the U.K. government is pledging a total of £250 million of taxpayer's money to the new fund (delivered via the British Business Bank). To unlock the investment — which looks to be in the form of a convertible loan note — businesses must secure an equal or greater amount of match funding from private investors, and be a U.K. registered private company that has previously raised at least £250,000 in private investment in the last five years.
The Future Fund is pegged to launch in May, and will see the U.K. government invest between £125,000 and £5 million in qualifying startups. It also says the scale of the fund will be kept "under review," suggesting more taxpayer money could be committed in future. Applications will initially be open until the end of September.
Thursday
New COVID-19 schema
Schema is getting a big awareness boost with the new tags designed for COVID-19 announcements. The White House and several agencies are coordinating with Schema.org to promote visibility for the new structured data tags "SpecialAnnouncement" and "eventAttendanceMode" introduced last month. Private sector businesses are among those being urged to adopt the new markup when appropriate.
Amazon cuts affiliate commission
Amazon has announced another change to its affiliate marketing program  – Amazon Associates – slashing commission rates across various categories from April 21st (next week). Affiliate referral rates for health and personal care products, for example, will be cut from 5% to just 1%. Other essential item-related categories like grocery were especially hard hit.
Wednesday
60% of COVID content "safe"
The majority of online content containing keywords related to the ongoing novel coronavirus pandemic is actually safe for brand advertising. AI company GumGum identified 2.85 million unique pages containing COVID-related keywords across its publisher network. These included: the words "covid", "covid19", "covid-19", "covid 19", "coronavirus", "corona virus", "pandemic", or "quarantine". Of those pages, the system's threat detection models classified 62% as 'Safe'. "All the concerns raised lately about coronavirus keyword blocking hurting publishers are valid," said GumGum CEO Phil Schraeder. "But this data shows that keyword-based brand safety is also failing brands. It's effectively freezing advertisers out of a huge volume of safe trending content, limiting their reach at a time when it should actually be expanding, as more people than ever are consuming online content."
People urged to 'shop small' on social
With organic searches on the platform for "support small business" increasing 351% in recent weeks, Pinterest has announced it's launching a brand new collection of unique products from sustainable brands on its Pinterest Shop, a feature it launched last November to showcase small and independent sellers.
---
---
Tuesday
France rules Google must pay publishers for news
Search Engine Land has reported that, late last week, French antitrust authorities ruled that Google must pay to display news content in France. This is the latest in a long-running battle between media publishers in the EU and Google over copyright fees and the right to show news content in Search and Google News.
Google has historically argued it benefits publishers by sending traffic to their sites. Over the weekend, the company said, in an email: "Since the European Copyright law came into force in France last year, we have been engaging with publishers to increase our support and investment in news. We will comply with the FCA's order while we review it and continue those negotiations."
Google and Apple team up on Covid-19 app
The Government has confirmed plans for an app that will warn users if they have recently been in close proximity to someone suspected to be infected with the coronavirus.
The health secretary Matt Hancock announced the move at the Government's daily pandemic press briefing. He said the NHS was "working closely with the world's leading tech companies" on the initiative. His reference to a tie-up with tech companies was a nod to Apple and Google, which announced on Friday that they were working on a software building block, to make it easier for others to build contact tracing apps.
Health Secretary, Matt Hancock, announced: "Today I wanted to outline the next step: a new NHS app for contact tracing. If you become unwell with the symptoms of coronavirus, you can securely tell this new NHS app and the app will then send an alert anonymously to other app users that you've been in significant contact with over the past few days, even before you had symptoms, so that they know and can act accordingly."
Ad workers take pay cuts
Temporary pay cuts have emerged as adland's key measure for weathering the storm of pandemic, according to a survey by Campaign Magazine. Respondents twice as likely to say they have been asked to take a pay cut as report being furloughed.
Forrester: advertisers face "imminent upheaval"
The advertising industry needs to readdress their tracking-heavy approach to digital advertising, which is being rejected by browsers, regulators and consumers, including Google Chrome dropping third-party cookies leave no other option.
"Change is no longer a nice idea. It has become a requirement," said Forrester VP and principal analyst Joanna O'Connell, who has authored a report about how marketers need to address this change. Instead of using data to provide relevant advertising, marketers need to "reorient around delivering consumer value," O'Connell added.
---
This week in search marketing [07/04/20]
Thursday
YouTube
In unsurprisingly virus focused news – Google has removed the moratorium on advertising alongside Corona Virus related videos. While it does mean that there will no doubt be ads running alongside some of the ridiculous conspiracy theories, it does allow channels such as (a personal favourite) Kurzgesagt will be able to earn revenue on their explainer video.
Covid SERP warning
I was checking the status of a conference I agreed to speak at (pre-apocalypse) to check it's status and saw my first alert snippet in the wild today:
---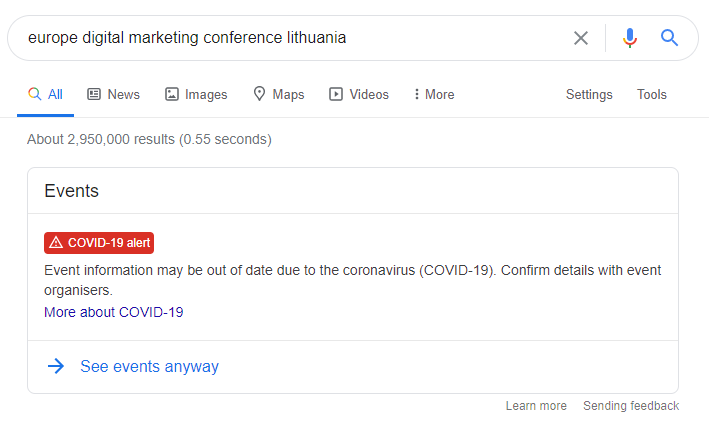 ---
Wednesday
Google Partner changes postponed
Unpopular changes to the way Google confers Partner status that were to be rolled out this year have been postponed. Sadly, the delay is not due to the realisation that the demands it makes are in some cases unworkable and in others undesirable, but because of some kind of global situation currently unfolding. You can find the SEJ story here.
SEO is "good" says Google
Tweeted out by Gary Illyes, there is to be a series of posts from Google that feature case studies detailing the positive impact of SEO.
SEO is good for you.

* this post was not reviewed by the Surgeon General, side effects are unknown, take it at your own risk. https://t.co/UEGIJJ8JXx

— Socially distant Gary Illyes (@methode) April 8, 2020
Tuesday
SEO is "good" say loads of people
As every single content campaign is cancelled because of the apocalypse, brands will be focusing on improving their SEO, says a study quoted by Marketing Land. The study by Conductor asked around 300 people from a mix of industries how they would be responding to the virus related downturn – with SEO coming out particularly well.
Monday
Two great articles on marketing during the pandemic come from Econsultancy and Marketing Week. Good reads both – especially the Ritson piece – if you're looking to explain the worth of marketing during an economic downturn.