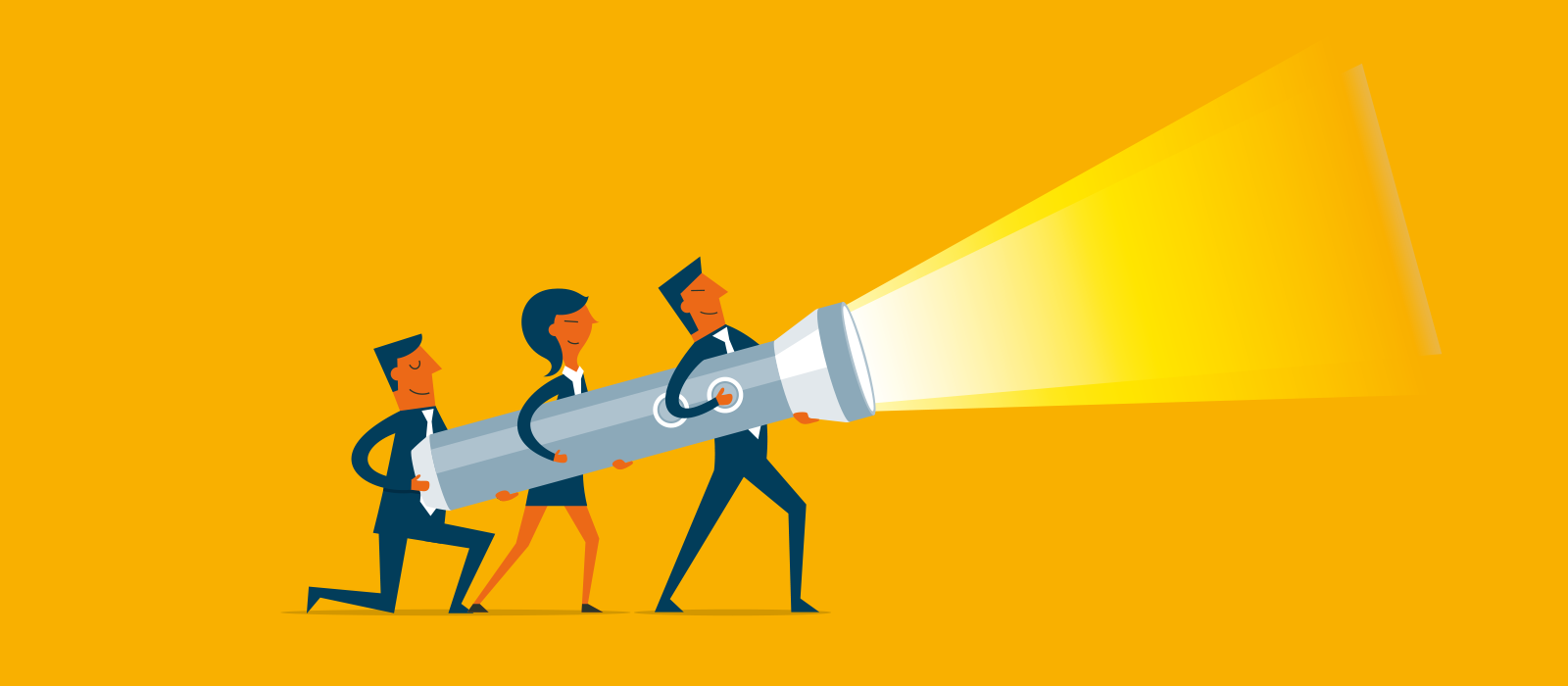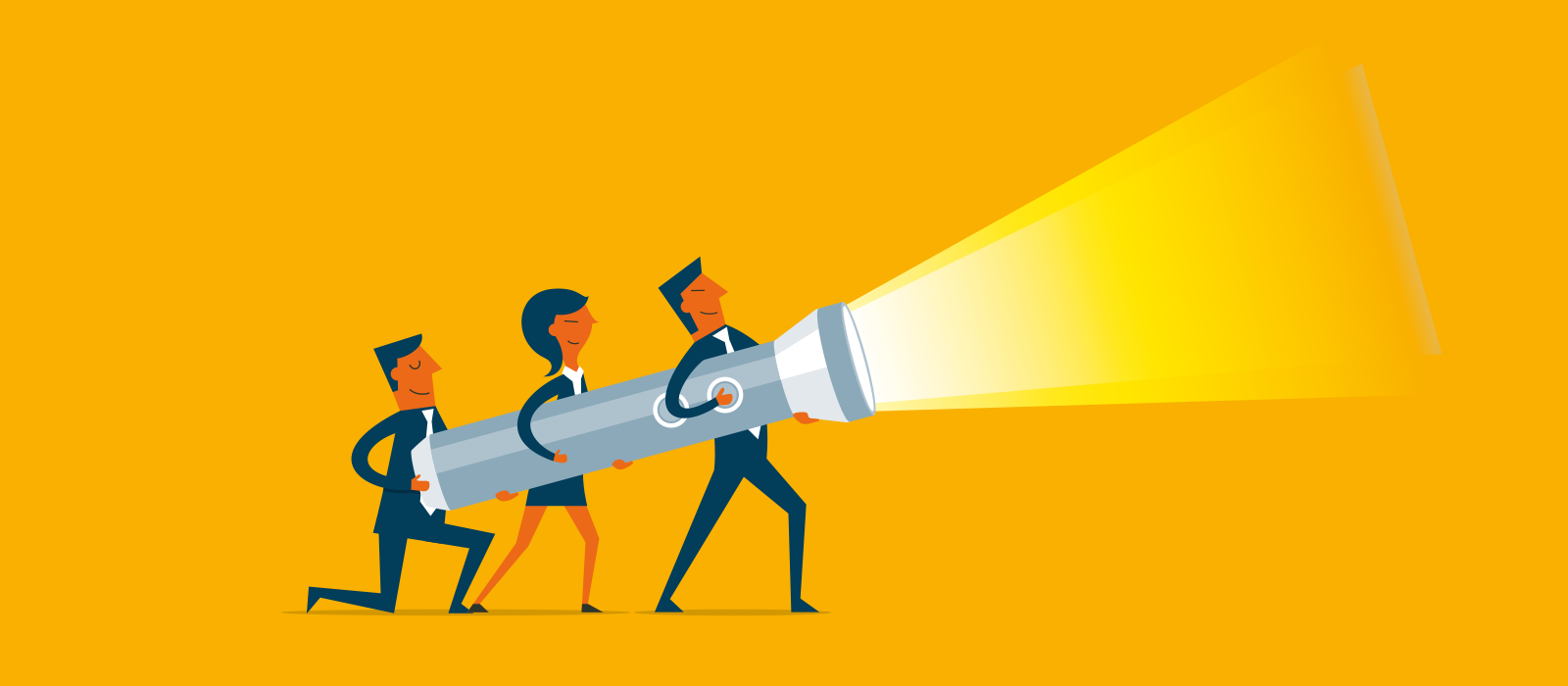 This month in search marketing [May 2020]
May 4th, 2020
The latest search and digital marketing news brought to you by Click Consult…
---
Thursday, 28th May
Google Ads credits for SMBs start rolling out
Starting today, Google is beginning the first phase of its program to provide $340 million in Google Ads advertising credits for eligible small and medium-sized businesses. Qualifying advertisers in New Zealand will be the first recipients of this program.
Advertisers that qualify will be notified and see the credit to be used for future advertising in their Google Ads accounts.
Google is coming for Facebook budgets with Discovery ads
Google introduced two big image-driven ad tests at its Google Marketing Live event last year. Gallery ads for Search campaigns didn't make it and are set to shuffle off this summer, but Discovery ads have emerged from testing and are now available to all advertisers globally.
Discovery campaigns quietly rolled out last month, and Google made the news official Wednesday. Discovery ads are eligible to serve across the YouTube Home and Watch Next feeds, Discover feed on the Google Search app and in Gmail Promotion and Social tabs and open up new avenues for both Google and advertisers.
Wednesday, 27th May
After Twitter fact-check, Trump threatens to regulate or close down social media platforms
Once again, Donald Trump has doubled down. Following the addition of a fact-checking warning label added to his tweet about mail-in ballots, Trump took to the platform yet again to denounce it. In what may be his strongest words to date against a service that has largely given him free rein to this point, the president suggested that social media services would have to be regulated or shut down. Republicans have long held that social media sites harbor an anti-conservative bias.
"Republicans feel that Social Media Platforms totally silence conservatives voices," he tweeted. "We will strongly regulate, or close them down, before we can ever allow this to happen. We saw what they attempted to do, and failed, in 2016."
Tuesday, 26th May
Google is Launching a New Video Series to Help Businesses Maximize Their Digital Marketing Opportunities
Google is launching a new video series designed to help marketers get a better understanding of key opportunities and trends, and provide updates on relevant Google ad products and tools to maximize reach and response.
As explained by Google:
"In our newest video series, The Update, Google marketing leaders and industry experts will look at what the latest data can reveal about the current climate, what your business needs to know right now, and the best methods and newest products to help you adapt to a new normal."
Facebook expects half of employees to work remotely over next five to 10 years
Facebook will permanently embrace remote work, even after coronavirus lockdowns ease, Mark Zuckerberg told employees on Thursday, accelerating the tech sector's geographic diversification away from its home in Silicon Valley.
The CEO said the world's largest social network would start "aggressively opening up remote hiring", expecting that about half its workforce would work remotely over the next five to 10 years.
"We're going to be the most forward-leaning company on remote work at our scale," Zuckerberg said in an interview with the Verge.
"We need to do this in a way that's thoughtful and responsible, so we're going to do this in a measured way. But I think that it's possible that over the next five to 10 years – maybe closer to 10 than five, but somewhere in that range – I think we could get to about half of the company working remotely permanently."
Apple and Google release marks 'watershed moment' for contact-tracing apps
Apple and Google have released a software tool that will make it possible for nations to release coronavirus contact-tracing apps that adopt the firms' privacy-centric model.
It offers developers access to added Bluetooth functionality to solve a problem existing apps have of iPhones sometimes failing to detect each other.
Android and iOS device owners will have to carry out system upgrades.
But some countries – including the UK – are pursuing a different approach.
"The release of these APIs [application programming interfaces] along with the operating-system updates will be a watershed moment for the development and adoption of proximity-tracing apps," said Marcel Salathé, an epidemiologist at the Swiss research institute EPFL.
Thursday, 21th May
Google hints at "nofollow" guidance update
Google's Gary Illyes has tweeted that he's working on something "to be announced" in response to a question by Search Engine Roundtable's Barry Schwartz about Google's change to its nofollow link policy (from March 2020, Google can look at a nofollow link attribute as a hint and not as a directive, when crawling and indexing).
Here are those tweets:
We don't have anything to announce to the best of my knowledge. The thing I'm working on will need to be announced, so you will have something. At one point. Some time in the future. No timeframe.

— Gary 鯨理/경리 Illyes (@methode) May 19, 2020
Wednesday 20th May
Bing rolls out Yes/No responses
Bing can now respond to searches with "Yes" or "No" answers for certain queries. It uses Natural Language Representation (NLR) modelling to assesses the relevance of web pages in relation to the query and reasons over and summarizes across multiple sources to arrive at an answer. Users (for now, only in the US) will see the direct answer along with a carousel of related excerpts. Given a search query, a model assesses the relevance of document passages in relation to the query and reasons over and summarizes across multiple sources to arrive at an answer
In its blog, Bing says:"… we finetuned the model to perform two separate (but complementary) tasks: assessing the relevance of a document passage in relation to the user query, and providing a conclusive Yes/No answer by reasoning over and summarising across multiple sources.
"In the following example, the query is 'can dogs eat chocolate', and we synthesize across sources to generate an unambiguous No. Thanks to the language understanding brought by NLR, the model can infer that 'chocolate is toxic to dogs' means that dogs cannot eat chocolate, even though an individual source may not explicitly say that."

Old style results for the question "can dogs eat chocolate"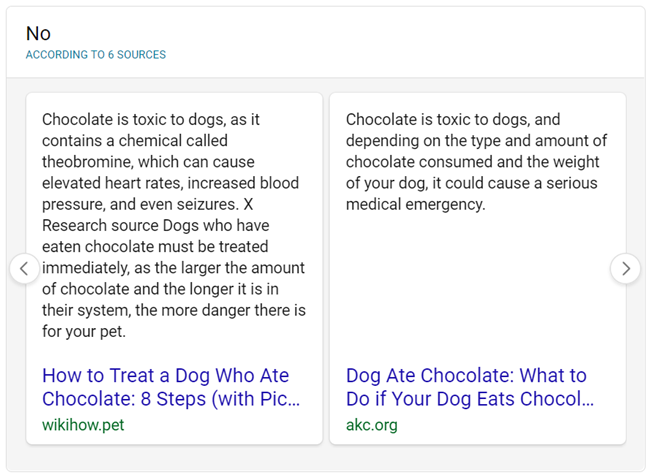 An example of the new-style results being rolled out in the US
YouTube revamps ad options
YouTube has rebranded its advertising offering, now renamed YouTube Select.  YouTube Select rolls up the program formerly known as Google Preferred and connected TV viewing into a global offering. Some highlights of the new product:
Lineups. YouTube Select packages content in what it calls lineups that are tailored by market for topics such as beauty & fashion, entertainment, technology, sports, and more.
TV audience targeting. US advertisers will be able to target a dedicated streaming TV lineup for the first time, including YouTube Originals, live sports, movies, news, and content from popular creators.
Ad buying options. Advertisers will be able to buy into some YouTube Select lineups via Google Ads, Display & Video 360 and reservation in many countries, including most countries in Europe and Asia-Pacific.
Tuesday, 19th May
Latest Google update finishes rollout
After roughly two weeks, Google said yesterday that the May 2020 core update is now finished rolling out. All indications are that this was a big update, impacting ranking across many industries and verticals.
Monday, 18th May
Facebook buys GIPHY for $400 million
Facebook has acquiring the popular GIF-making and sharing platform Giphy, with plans to integrate it into Instagram and other Facebook apps. Giphy is the largest GIF-making and sharing website, with more than 700 million people seeing Giphy content every day. The platform is already integrated in many social media apps, most notably, Twitter, Pinterest, Apple's iMessage, TikTok and Reddit — most of which rely on Giphy's API and archives to let users share and post GIFs.
Messenger Rooms rolls out
Facebook's new group video chat feature Messenger Rooms officially went live at the end of last week, to compete with services like Zoom, Skype, Google Meet and Microsoft Teams. Facebook users can create a video chat room via Facebook or the Messenger app and invite up to 50 people to join a video call — even if they don't have a Facebook account. There's no time limits on calls.
Existing customers return to shopping apps
Global reattributions of shopping apps (where a user has returned to an app due to a retargeting campaign) increased by 43% month-on-month in April, data from Adjust confirms. As brands pulled back their spending on acquiring new users during March – the beginning of the coronavirus crisis for most of Europe and the US – there was a noticeable drop in shopping app installs and sessions.
However, since the beginning of April, there has been a considerable uplift in reattribution, indicating ad spend has resumed somewhat and that consumers may be gradually returning to their usual shopping habits. Statistics from the last week of April show reattribution at its highest level so far this year, proving that although new customers may be harder to come by, existing customers are being more successfully engaged by brands.
Thursday, 14th May
Google Chrome to crack down on battery- and data-sucking display ads
Google's Chrome browser will start blocking resource-heavy ads around the end of August, the company announced Thursday.
Ads that are programmed poorly, aren't network-optimised or mine cryptocurrency (seriously) can affect users' devices — hogging network data and draining batteries.
"We have recently discovered that a fraction of a percent of ads consume a disproportionate share of device resources, such as battery and network data, without the user knowing about it," Marshall Vale, a Chrome product manager wrote.
Twitter will now make it easier to see quote tweets on iOS
Twitter has added a new way to see how many people have retweeted a tweet and added a comment, the company announced today — but it's only available on the iOS version of the app.
The new feature organizes all of the retweets with comments into a handy list. To access it, tap on a tweet and then tap on the word "Retweets." You'll see retweets broken out into two columns — ones commenting on the retweet (or a "quote tweet") and a list of retweets with no comment.
Twitter announces employees will be allowed to work from home 'forever'
Twitter will allow its employees to work from home "forever", chief executive officer Jack Dorsey said in a company-wide email.
A spokesperson from Twitter confirmed the decision to the Guardian, saying the company was "one of the first companies to go to a work-from-home model" due to Covid-19, but does not anticipate being one of the first to return to its offices.
"We were uniquely positioned to respond quickly and allow folks to work from home given our emphasis on decentralization and supporting a distributed workforce capable of working from anywhere," the company said in a blog post.
"The past few months have proven we can make that work. So if our employees are in a role and situation that enables them to work from home and they want to continue to do so forever, we will make that happen."
Wednesday, 13th May
Retailers can now link their PayPal and Google Merchant Center accounts
When Google announced last month that its Shopping search results would include free listings, it also announced an integration with PayPal. That integration is now live.
Retailers and brands using PayPal as a checkout option on their sites can link their PayPal accounts to their Google Merchant Center accounts in order to onboard products for listings across Google. If you're new to Google Merchant Center, the PayPal connection can also speed up the merchant verification process.
Tuesday, 12th May
WhatsApp Web to get Messenger Rooms shortcut as part of Facebook's plan to tackle Zoom
Tech giants Microsoft, Google as well as Facebook have been trying to counter the massive increase in the user base of Zoom and the giants are now working on bettering their products to give the former a tough fight. In line with this competition, social media giant Facebook had recently launched Messenger Rooms, a video conferencing platform which allows for private conferences of up to 50 participants.
At the launch, Facebook had said that the video conferencing solution would be integrated with Facebook's other products, including Instagram and WhatsApp. Now, according to WABetaInfo, a Messenger Rooms shortcut has been added to WhatsApp Web version 2.2019.6. Currently, WhatsApp Web does not support video calling even as the video calling feature has been present on the mobile app for a long time now.
New Google 'Rising Retail Categories' tool exposes fast-growing product searches
During the COVID-19 lockdowns consumer behavior has changed dramatically. Needs-driven spending has largely replaced discretionary spending; online shopping — sometimes with curbside pickup — has supplanted in-store buying. And all this may soon change again, as local economies and retailers "open up."
In the current crisis, product search is an area that is dynamic and rapidly evolving, according to Google. So the company is introducing what it's calling Rising Retail Categories, within the ThinkWithGoogle domain. Google said, in a blog post announcing the new tool, "we've heard from our retail and brand manufacturing partners that they are hungry for more insights on how consumer interests are changing, given dynamic fluctuations in consumer demand."
Monday, 11th May
Facebook and Google extend working from home to end of year
Facebook and Google have said they will let employees continue working from home for the rest of the year. The tech giants have announced plans to reopen their offices soon but are allowing more home working flexibility.
Google originally said it would keep its work from home policy until 1 June, but is extending it for seven more months.
Facebook said it would reopen its offices on 6 July as coronavirus lockdowns are gradually lifted.
Google chief executive Sundar Pichai said that employees who need to return to the office will start being able to do so from July with enhanced safety measures in place.
But the majority of employees who can carry out their jobs from home will be able to do so until the end of the year, Mr Pichai added.
Google Chrome update brings a transformative feature from Android to your PC
Google Chrome users can look forward to enjoying one of the most recent additions to the Android operating system – the ability to add subtitles in real-time – on their desktop and laptops for the first time.
The new addition comes courtesy of a software update from Google, which is available in Chrome Canary – a version of the browser app for those who want to beta test the latest features.
Just like on Android, users will be able to switch-on the feature for any media playing within the Chrome browser on desktop.
Facebook update crashes TikTok
Facebook has apologised after its latest software update crashed rival apps on iPhones and iPads.
Popular apps such as dating service Tinder, music-streaming app Spotify and video platform TikTok were among those rendered unusable.
The problem affected apps that had integrated the "login with Facebook" feature, which eliminates the need for a separate username and password.
Facebook said it had "identified the issue quickly and resolved it".
Thursday, 7th May
A new study from Sprout Social has shown that consumers expect brands to be active on social media. The consumers who connect with brands on social media are among the most loyal consumers, with 9 in 10 state that they buy from brands they follow. Even better, they usually spend more than other consumers.
When considering social media marketing, it becomes clear that marketers and consumers have different objectives and expectations. For a majority of marketers (69%), boosting brand awareness is their number one goal with social media, ahead of increasing web traffic (52%), and growing their audience (46%).
But consumers are looking for something else, a more intimate relationship with the brands they love. For them, engagement with the audience is the most important  (61%), followed by transparency (45%) and strong customer service (44%). 40% expect brands to respond within the first hour, with 79% saying that they find it unacceptable to kept waiting longer than 24 hours.
Wednesday, 6th May
Google Search Console now supports SpecialAnnouncement schema
Google has announced it support for SpecialAnnouncement in Google Search Console, including new reports to help you find any issues with your implementation and monitor how this rich result type is performing. Google with also support the markup on the Rich Results Test to review your existing URLs or debug your markup code before moving it to production.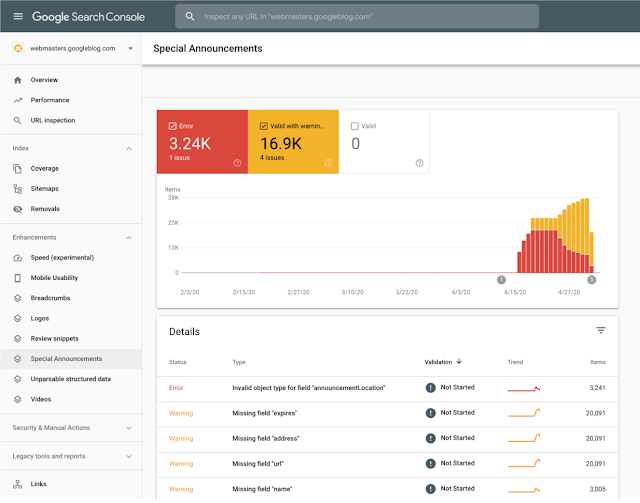 Source: Google
Tuesday, 5th May
Google: May 2020 Core Update
Google's Danny Sullivan last night announced the roll-out of a Core Update:
The May 2020 Core Update is now rolling out live. As is typical with these updates, it will typically take about one to two weeks to fully roll out.

— Google SearchLiaison (@searchliaison) May 4, 2020
Google makes significant, broad changes to its search algorithms and systems designed to ensure it delivers relevant and authoritative content to searchers. They typically produce some widely notable effects; some sites may note drops or gains during them.
Equilibrium for digital ads
The digital advertising market appears to have settled into a holding pattern after demand for inventory on Facebook and Google plunged in March amid lockdown measures, Campaign reports. While the key cost-per-click and cost-per-thousand metrics are not yet showing price increases, several sources have told Campaign that they are broadly holding steady across UK, European and North American markets. Asia, whose countries have begun to ease lockdown restrictions, are seeing an increase in prices as economic activity picks up.
Monday, 4th May
2.7 billion bad ads removed in 2019
Google blocked and removed 2.7 billion bad ads in 2019 – equivalent to more than 5,000 bad ads per minute – and suspended nearly one million advertiser accounts for policy violations.
This is a 17% increase on the 2.3 billion bad ads that Google said it removed in 2018. It also terminated more than 1.2 million publisher accounts and removed ads from more than 21 million web pages that are part of its publisher network for violating its policies.
In a blog post, Scott Spencer, VP of Product Management, Ads Privacy and Safety at Google, said:
---

Maintaining trust in the digital advertising ecosystem is a top priority for Google. And with global health concerns now top of mind for everyone, preparing for and responding to attempts to take advantage of our users is as important as it has ever been. We know abuse tactics will continue evolving and new societal issues will arise. In response, we'll continue to make sure we're protecting our users, advertisers, and publishers from bad actors across our advertising platforms

---
Common violations include:
Phishing, intended collect personal information from users under false pretences.
'Trick-to-click' ads, designed to trick people into interacting with them by using prominent links (for example, 'click here') often designed to look like computer or mobile phone system warnings.
Personal loan ads with misleading information on lending terms, which have become more prominent as more consumers turn to online financial services over brick-and-mortar locations.
Upper vs lower funnels ads: where should brands be investing?
Search Engine Land has published a discussion on upper funnel (branding and awareness) vs bottom of the funnel (performance/conversions) advertising, citing that while research shows a case for the latter (with results being more immediate), "new consumer data from Survata makes a strong case for brand marketing and argues that trusted brands are winning during the pandemic. That survey and other evidence point to brand visibility being more important than ever — and that brands that continue to build awareness will emerge stronger".
Merchant Center releases Price Competitiveness Insights
Google has released the Price Competitiveness Insights beta in the Merchant Center, giving advertisers new information to understand how their pricing stacks up against the competition. The dashboard, found under the Growth > Price Competitiveness tab, provides a visual summary of your price competitiveness with options to drill down by product type, brand, category, and product.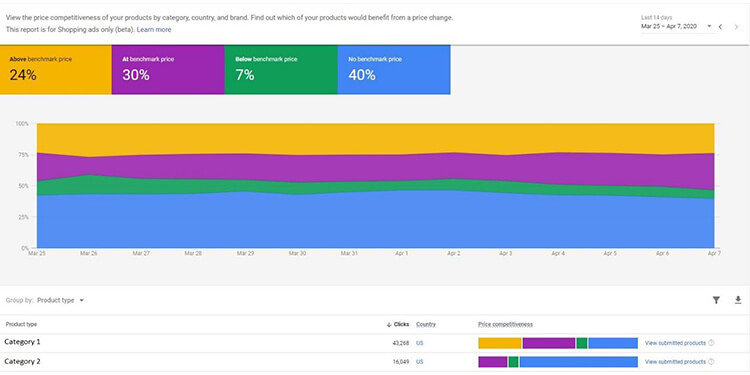 Source: Merkle blog
The data is intended to help advertisers:
Explaining performance trends.
Give insights to merchandising and pricing teams.
Inform bidding strategies.