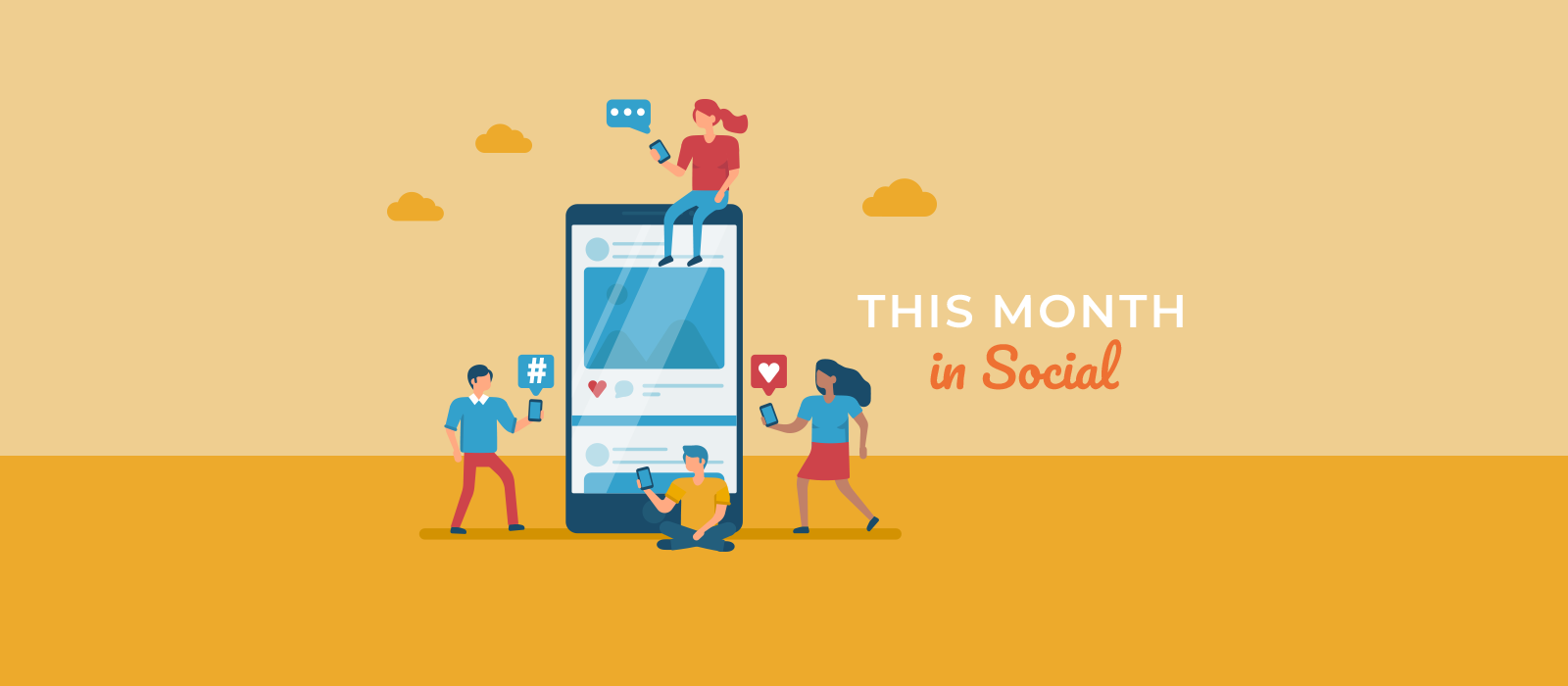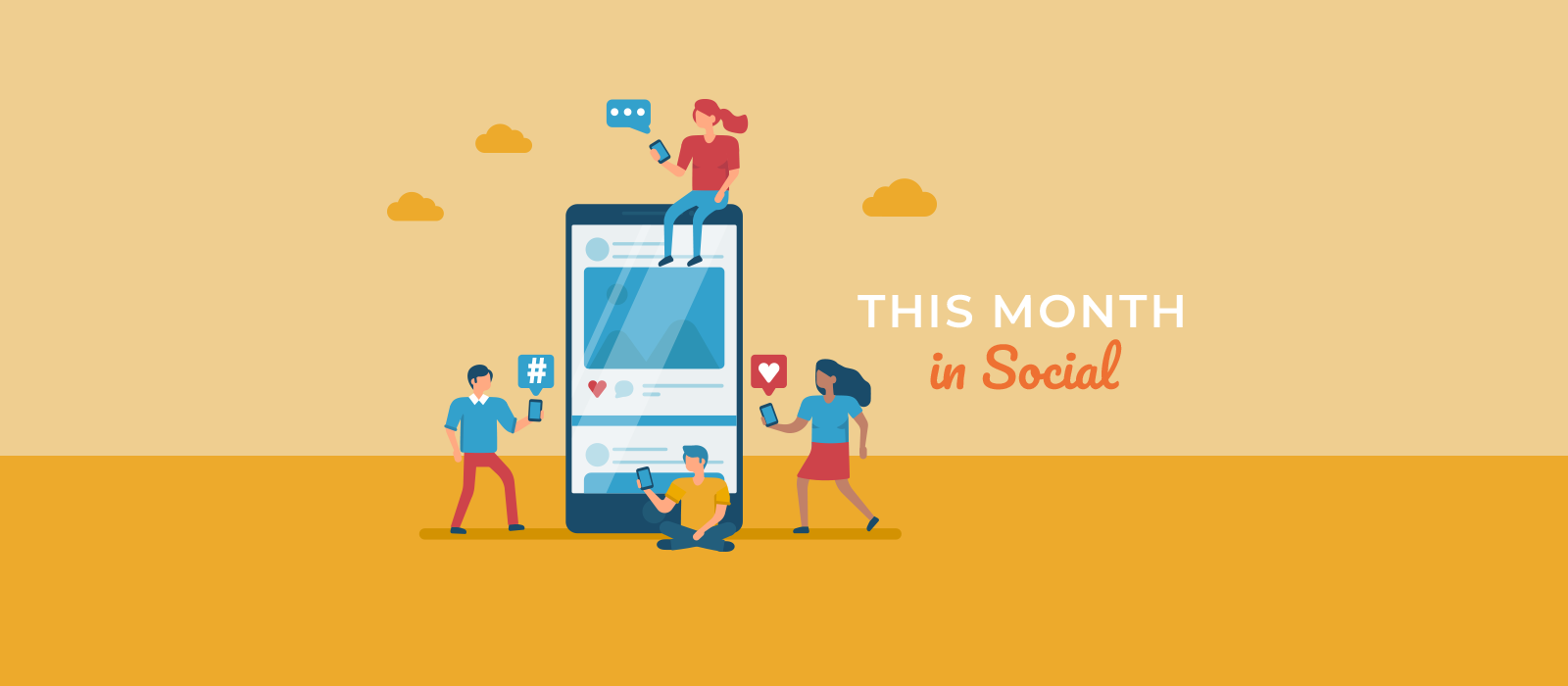 This month in social media (April 2019)
Apr 30th, 2019
Some interesting stats to come out of the social media industry in April: surprisingly, 500 million people are using Facebook Stories daily, 23.3 million hacked accounts have the password '12345' and Twitter limits the number of daily follows to 400. There have been plenty of tests, functionality updates and creativity coming out over the last month in social media, so we're here to take a look at some of the biggest stories…
---
April was the month of social media testing
It has been announced this month that Twitter, Facebook and Instagram are all testing new functions which will have a good effect on both audiences and businesses. First up, Twitter, who launched their "Twttr" app, which is an experimental app aiming to test new features with a variety of users. These features may or may not make it to the main app, but they are currently testing the removal of engagement buttons in threads, a less-cluttered design and right-to-left swipe on conversations.
What's next? Well, Instagram is testing something major with a new feature that could hide likes from a post from everyone except the account that posted it. We all aim to get more likes, whether you're posting personally or for a business, which would certainly focus on posting good quality content rather than a numbers game.
If you've been on Facebook in the past few months, you'll have noticed posts that only feature text have become more eye-catching with bolder text and coloured backgrounds. With this in mind, they are now testing "text effects" which allows you to change the font style (similar to Stories) and background colours/patterns, making it easier for users to create eye-catching assets through the site itself.
Remember Vine? It's back, but with a new name…
The popular looping video app, Vine, was bought by Twitter in January 2017 and shut down, which has caused many to crave for the app to be republished. For now, we have to make do with old Vine compilation videos on YouTube to reminisce, but the good news is that it is making a comeback.
It will now be called "Byte" and they tweeted this month that they've sent out a beta test to the first 100 people. If you aren't familiar with the app, it allows users to record or upload short, looped vertical videos, which we expect to be short-form, allowing for more creativity when it comes to storytelling through video. Keep an eye out for this.
LinkedIn's latest updates
LinkedIn has continued to update the app and site with new functions in recent months, and April is no different. Introducing its new 'Teammates' feature, which allows members to add their co-workers to the platform easier, following the news that 60% of members were more likely to like, comment, share or message coworkers, compared to other connections. It allows accounts to add their co-workers to a list, which LinkedIn will use to prioritise updates in their feed about the team's activity.
Following this, LinkedIn is also introducing 'Reactions', just like Facebook, which is five new ways to react to content you see – like, celebrate, love, insightful and curious. The introduction of these reactions is part of LinkedIn's plans to grow as a platform where conversations cover a wider range of subjects such as industry news and career successes.
---
Check out how our social media marketing team can enhance your online visibility, and keep abreast of the latest social media, SEO, PPC and content marketing stories by signing up to our newsletter at the top left hand side of this page.