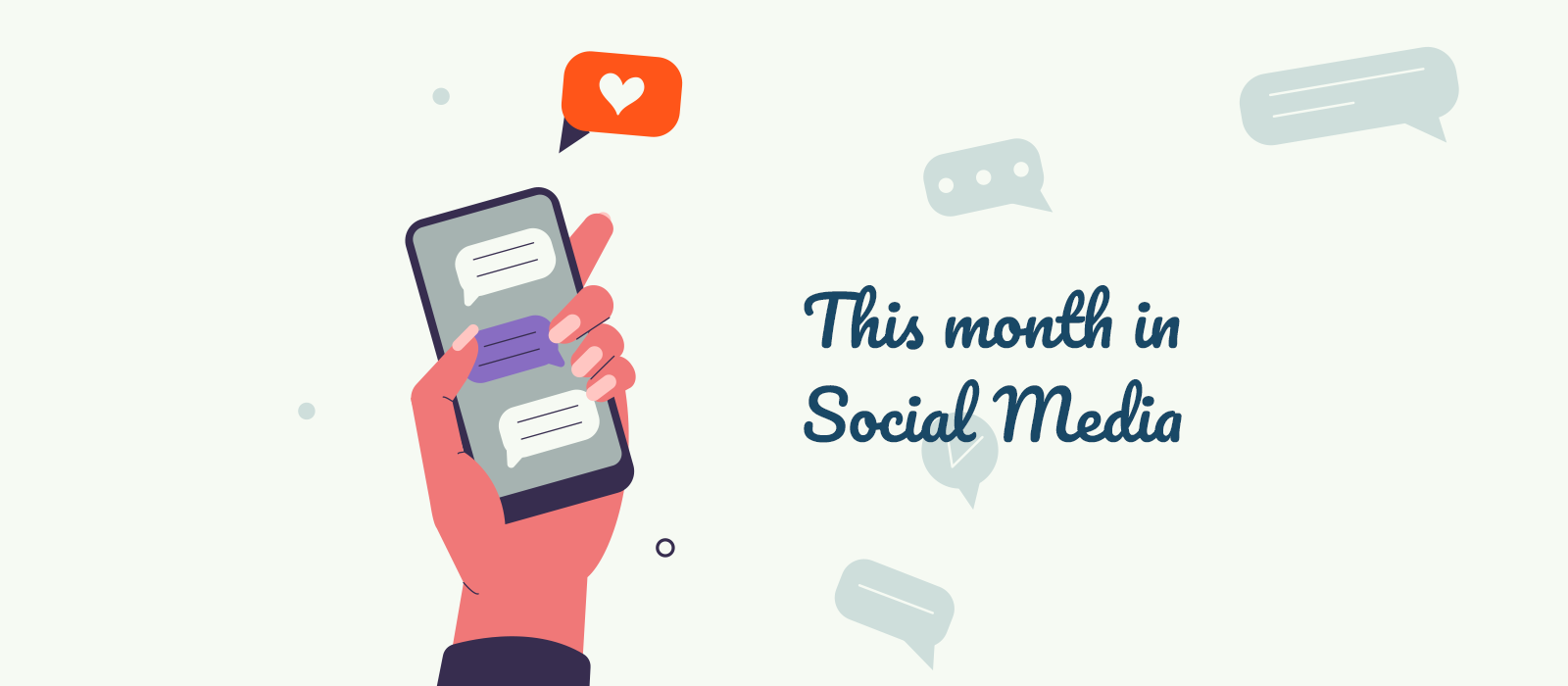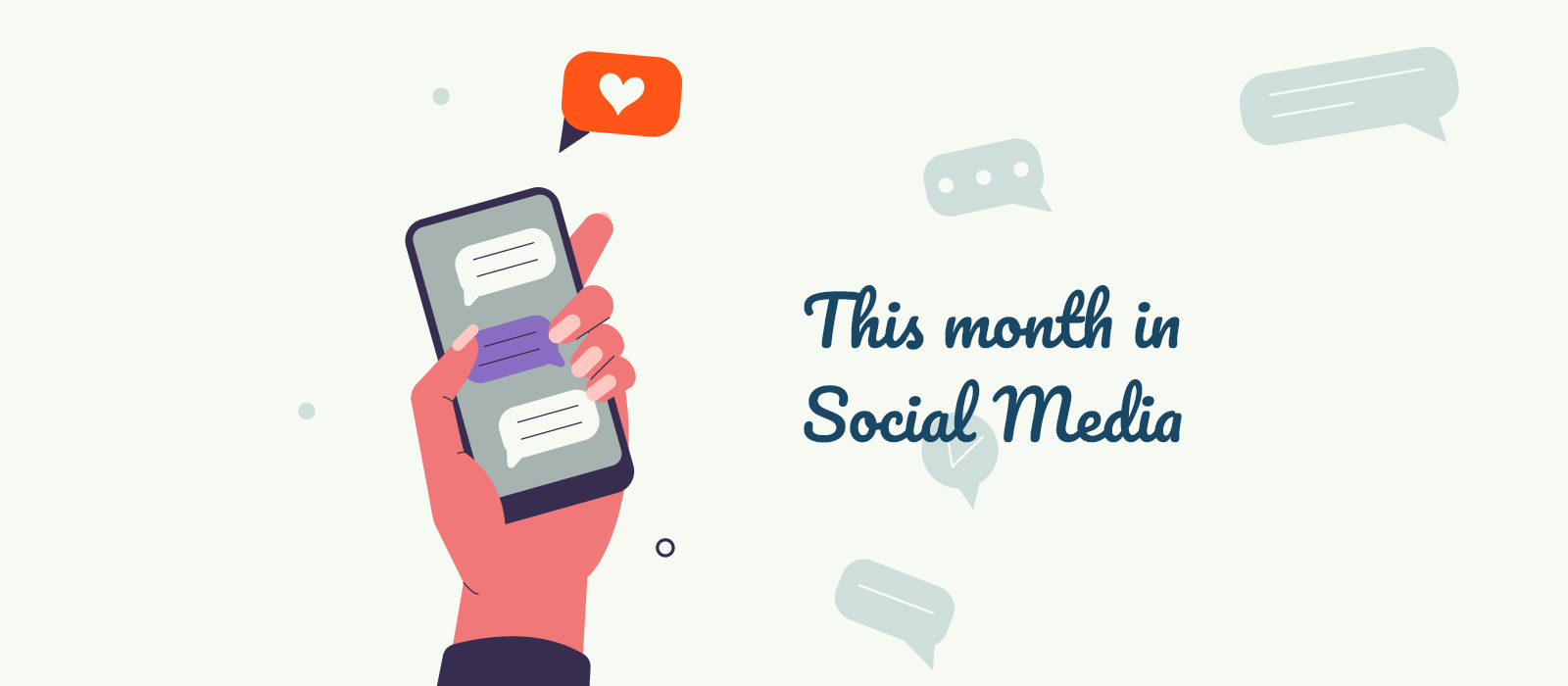 This month in social media (February 2021)
Feb 26th, 2021
February was the month where new kid on the block, Clubhouse App, surpassed 10 million downloads, there was a wave of positivity on social media about life after lockdown and social channels got creative celebrating the lunar new year digitally.
Here's our round-up of some of the bigger news to come out of social media throughout the month…
---
Clubhouse App continues to rise
It started to make waves through January, where more and more people who have been given an invitation started to head on over to Clubhouse App to see what all the fuss is about. The social networking app is focused around drop-in chats and has already become popular with individuals wanting to learn more from industry experts in fields such as marketing, cryptocurrency, mindfulness and business ventures.
Well, in February, it surpassed 10 million downloads and is still technically in the Beta testing stages, with only those who have been given an invitation from an already member able to take part, so we expect to see this grow further.
Twitter is testing 'Spaces' and 'Super follow'
Of course, with everything in the social media world, it is only a matter of time before the big-hitters start to take ideas from others and build it for their own platforms. This is what Twitter is testing with 'Spaces', it's own version of the Clubhouse App in the Twitter platform itself, and 'Super follow' which lets users charge followers for exclusive regular content, similar to Patreon and Substack.
Starting with 'Spaces', this will allow Twitter users to create a public space which you can then invite up to 10 accounts to attend. Once inside, you can share thoughts, emojis and a lot more. You can then decide who has speaking privileges and who is just there to listen, creating a space to share ideas and thoughts without having to type it all out.
'Super follow' is being introduced so people can follow your account, but gain access to content that is not available on your usual timeline, similar to a newsletter. This could be a great option for industry leaders who use their normal timeline to entice people in, then their 'super follow' timeline to give content, advice and ideas that are worth the subscription. Keep an eye out for these becoming part of your normal Twitter experience.
'Stories' now on LinkedIn company pages
LinkedIn introduced 'Stories' to its channel towards the back end of last year, allowing personal profiles to create stories that are featured at the top of timelines when visiting on a mobile device, finally catching up to some of the other social channels with this feature. Well, it is now available to company pages too.
The offering gives companies the ability to create content in the Stories format. This content could include anything like "timely information, thought leadership, and behind-the-scenes content," just like on other platforms so far. The one big difference that could become very useful to page admins is the "swipe up" ability, meaning you can direct people to any URL through your story, which could be great for directing people to a service, a new blog post or a place to purchase/sign up for tickets to any of your events and exhibitions. 
Facebook and Instagram combine for cross-app messaging
It is no secret that Facebook continues to ensure the two apps are working more closely than ever, with the ability to automatically share content across both, but now it has also combined its direct messaging features.
What this means is that you can search for and message, video chat, or reshare posts with people across Instagram and Facebook. You can however still choose who messages you, with the settings being updated to ensure you have full control over your messaging.
To decide where you receive message requests and who can contact you, head to Message Delivery Settings on Facebook. However, your Active Status, when enabled, now works across Facebook and Instagram, so people on either platform can know when you are online.
---
Check out how our social media marketing team can enhance your online visibility, and keep abreast of the latest social media, SEO, PPC and content marketing stories by signing up to our newsletter at the top left hand side of this page.