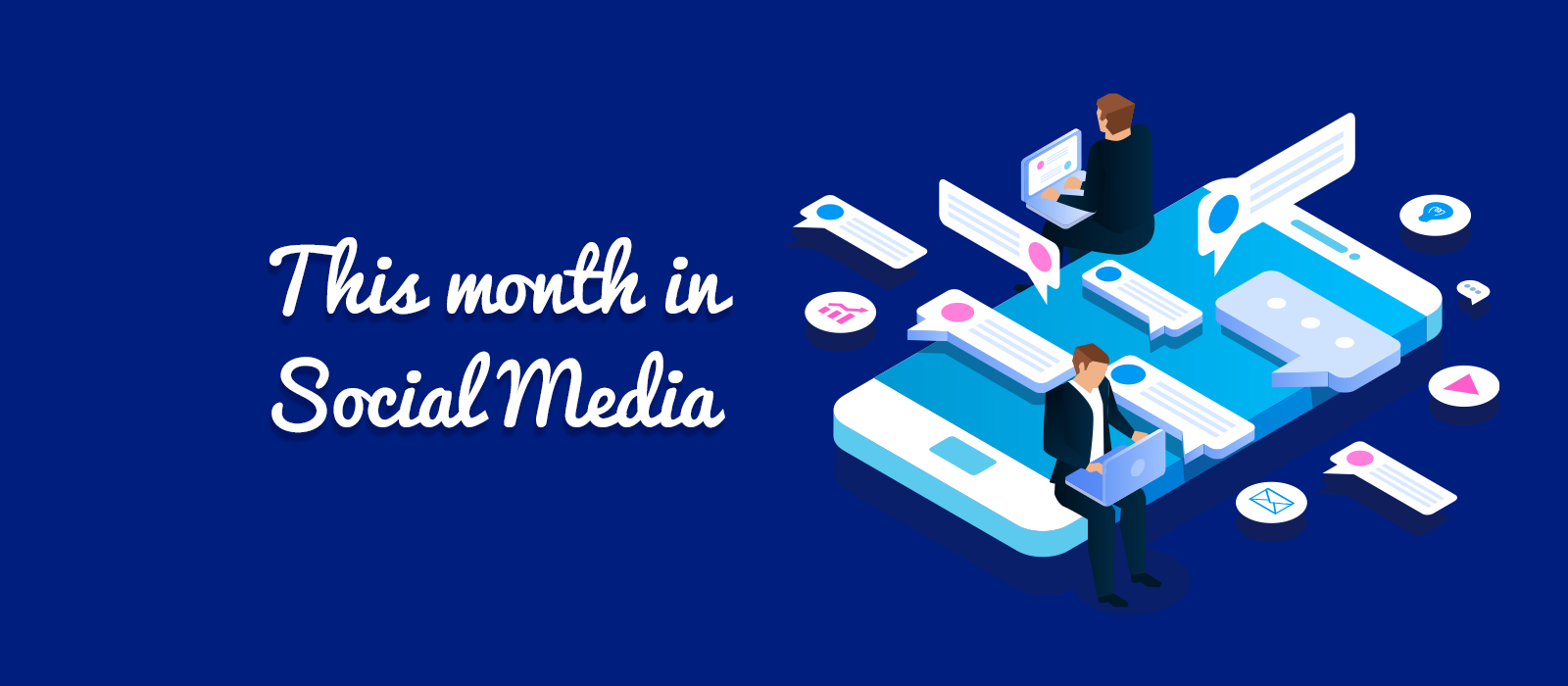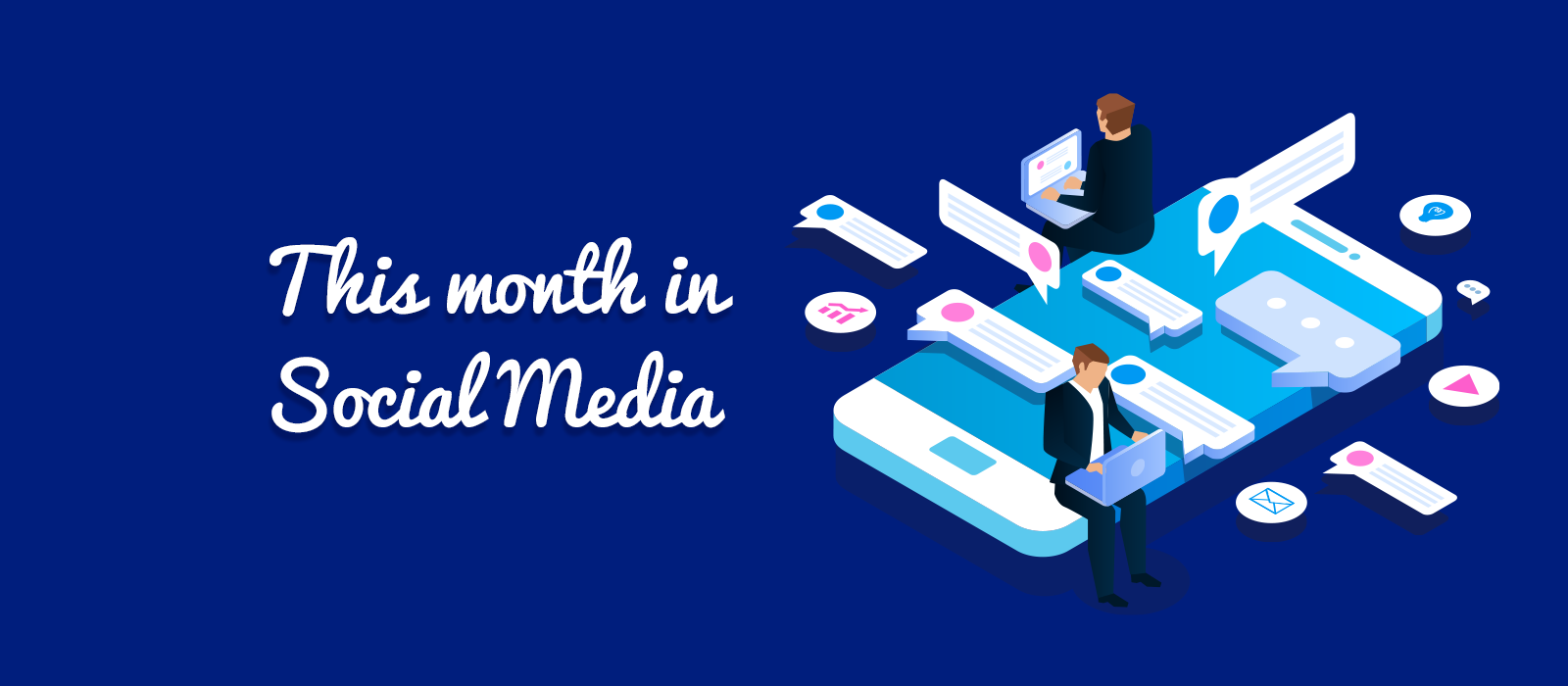 This Month In Social Media – June 2022
Jul 2nd, 2020
With many people working from home through June, and social media usage continuing to increase, it has created new opportunities for social channels to adapt and evolve with the user experience in mind.
Below we take a look at some of the bigger news stories from the world of social media in June, and how these can be useful for both brands and consumers…
---
Another new Facebook algorithm update
It is no secret that Facebook continues to update its algorithm, which keeps us social media marketers on our toes, so what is in store for its next one? After feedback from Facebook users who want to see more credible content on their timelines, the platform is set to prioritise original news reporting and transparent authorship.
This has come as no surprise, after the backlash around fake news stories circulating on the social network in recent times. What this means is that Facebook has a list of what it sees as credible sources for news, as well as anything with eye-witness reports or investigative reporting. Don't be too alarmed though, thinking your content won't be seen anymore, as this is not the case. It will still be focusing on "real content", the things that may be of interest to friends and personal connections so there is still a high importance on making your businesses' posts as engaging as possible. Be sure to use credible sources for articles though, when sharing news stories from your page.
Is it time for audio tweets?
During the month of June, Twitter announced a new update that it will now support audio tweets, rather than text. This means that users now have the ability to record a voice note and upload it to their timeline in the same way they would a normal tweet. This is currently only available for those on iOS, but if this is you, then you are able to record 140 seconds of content and upload it for others to listen.
Why is this useful? Well, for some, 240 characters of text just isn't enough to get your message across, and although replying to your own tweet as a thread is now a thing, it saves a lot of time just recording yourself speak and uploading from there. It did, however, receive a bit of backlash which Twitter is working on, that it isn't very accessible for those users who are hard of hearing, so keep an eye out for how Twitter responds to this.
YouTube introduces a new platform for creators and brands to collaborate
Introducing… BrandConnect, YouTube's new platform which has evolved from its FameBit platform. With branded content growing significantly over the past few years on the platform, it has begun to focus on how best aligning this service.
YouTube BrandConnect offers creators and brands an easier way to work together "to create branded content that is both authentic and effective." With the new platform, YouTube's focus will continue to be on supporting and driving revenue to creators, providing measurable campaigns for brands, and reaching viewers with authentic and relevant content, and it has built a set of features within BrandConnect to support these objectives. It offers matchmaking tools for brands making it easier than ever to work with influencers in this way.
Using LinkedIn to hire/find a job is now even easier
LinkedIn has always been a great place to find potential employers based off the ability to see their CV online and get an idea of the skills that are on offer, but now it's even easier on both sides.
The platform has now created profile photo frames, so if a person is looking for work, they can now simply add the photo frame to their image, with the hashtag #OpenToWork. This is great as it means brands and companies who might be adding to their team can now go directly to those who have the photo frame added, rather than wasting time on people who aren't necessarily looking for a job at the time. Keep an eye out for these.
---
Check out how our social media marketing team can enhance your online visibility, and keep abreast of the latest social media, SEO, PPC and content marketing stories by signing up to our newsletter at the top left hand side of this page.