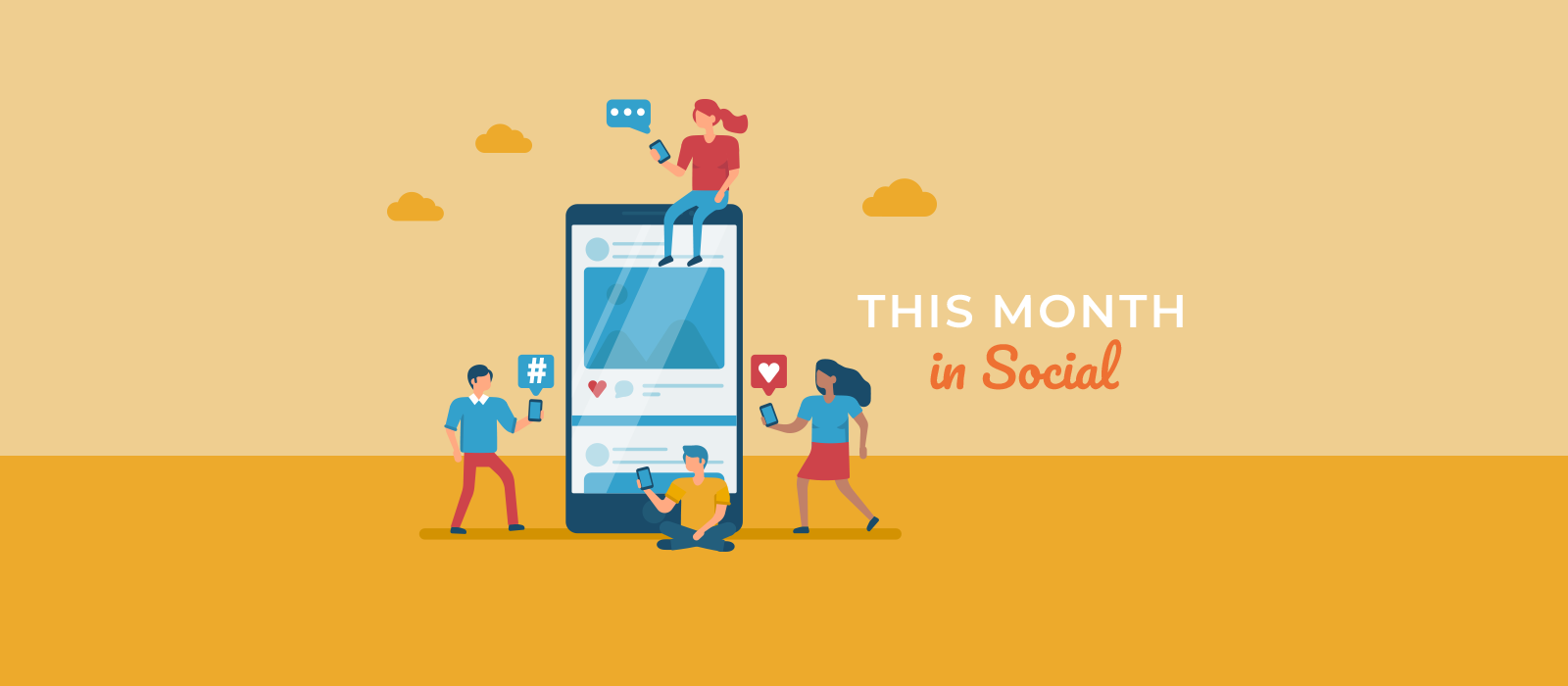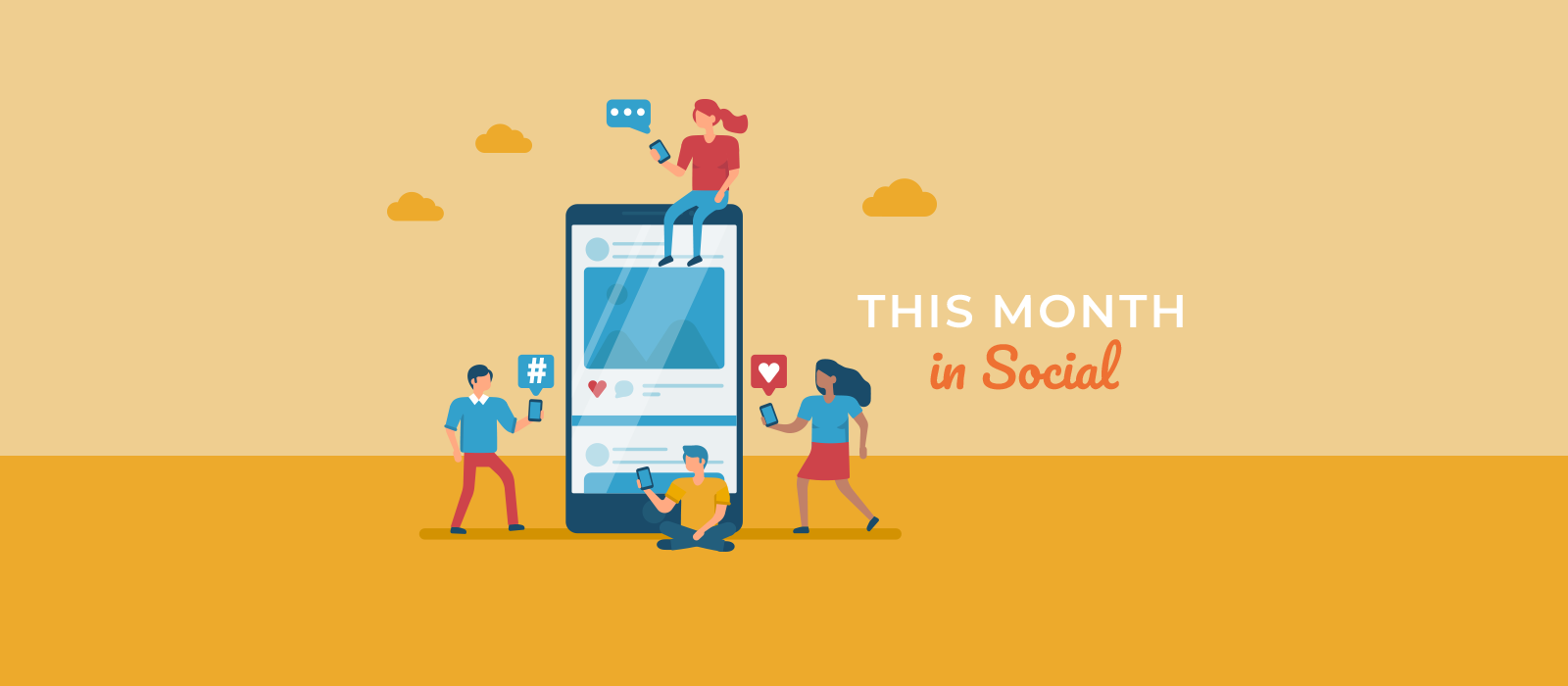 This month in social media (November 2019)
Dec 4th, 2019
It's been another busy month in social media, with Facebook and Instagram going down, Black Friday and Cyber Monday generating plenty of social traffic and a General Election dominating our feeds. Here are some of the other stories you may have missed… 
---
Facebook built a bot to help staff deflect awkward questions
Facebook has created a chatbot to help its own employees answer tricky questions from friends and family over the holiday season.
The Liam bot answers queries about how the social network handles hate speech and disinformation and can even offer advice about helping locked-out users.
Facebook said it was responding to requests from its staff.
In the past, employees have been offered guidance on what to say to relatives via email.
Facebook told BBC News: "Our employees regularly ask for information to use with friends and family on topics that have been in the news – especially around the holidays.
"We put this into a chatbot, which we began testing this spring."
A chatbot is a piece software that uses artificial intelligence to carry out a conversation.
If Liam is asked about how Facebook handles hate speech, it will offer the following points:
Facebook consults with experts on the matter

It has hired more moderators to police its content

It is working on AI to spot hate speech

Regulation is important for addressing this issues
The bot also offers links to company blog posts or news releases.
Facebook to let users upload all photos to Google
Facebook has launched a tool that will enable members to transfer photos and videos they have uploaded to the platform to Google Photos.
The test is initially rolling out with support for Google Photos, with other platforms to follow in the coming months
The initiative underscores Facebook's effort to give users more data portability, but brands can benefit from this change, too. For social marketers, the new tool will be a welcome convenience with the ability to bulk transfer media, rather than manually saving and re-uploading assets one-by-one.
Many smaller businesses use the 'Facebook Photos' feature as a media storage hub, much like a free DAM. Those teams, in particular, will be able to take advantage of the tool to cut down on the time and effort it takes to move assets between platforms. Additionally, the bulk transfer tool could provide a more user-friendly way to organize and archive media between channels with far less effort.
The move is part of the Data Transfer Project, a joint initiative among Facebook, Twitter, Google, and Microsoft aimed at making it easier to transfer data between online services.
The service would initially roll out in Ireland and then, in 2020, across the world, Facebook said.
Verizon will preinstall Snapchat on some of its 5G phones
Verizon and Snap are partnering up to spread the gospel of 5G through Snapchat. The companies announced their joint effort, which will involve Verizon preloading Snapchat onto some of its 5G phones. 
Snap will give Verizon ad placement in its Snap Originals programming, and it will also work with Verizon's 5G Labs to build augmented reality experiences for live events and Verizon marketing activations.
The Gen Z-oriented Snapchat might seem like a mismatch for the extremely bland Verizon brand — especially given that the initial 5G rollout has been heavily focused on enterprise uses — but that might be exactly why Verizon wants to team up with Snap. It offers a way to show off its tech without having to point to faster connections for medical or business use cases. Nearly everyone understands a Snapchat filter, so if the team can actually devise AR that takes advantage of a faster 5G network, it'll make the marketing message more concrete and potentially encourage people to switch to Verizon for a better filter experience.
Pinterest Launches a New Home Dedicated to Small Business Shopping
Pinterest has launched 'The Pinterest Shop,' which is a new section full of product pins from small businesses.
The Pinterest Shop is currently home to hundreds of product pins from 17 US-based small businesses.Pinterest already hosts millions of product pins on its site, however, a majority of them are larger brands such as Walmart, Target, and Home Depot.
Now, Pinterest is providing greater visibility for small businesses with The Pinterest Shop. The new shopping section includes items that are hand-curated by people who work at Pinterest.
Small businesses chosen to be featured in The Pinterest Shop all "make and sell unique goods, are mission-driven, diverse, and have uploaded their product catalog to Pinterest." At this time, there doesn't appear to be a way for businesses to request inclusion in The Pinterest Shop. Definitely one to watch in the UK!
Twitter launches a Privacy Center to centralise its data protection efforts
Twitter is launching a new resource that aims to serve as the central place for everything related to the company's efforts around privacy and data protection. The new site, the Twitter Privacy Center, will host information about Twitter's initiatives, announcements and new privacy products, as well as other communication about security incidents.
The company says it wanted to create a centralised resource so it would be easier to find all the information about Twitter's work in this area. However, the impacts of Europe's data protection regulation, GDPR, likely also spurred Twitter's efforts on this front, along with other data laws.
For its own purposes, Twitter now needs to have a more organized approach to consumer data privacy. As a result, it makes sense to put Twitter's work and announcements onto a consumer-facing site that's easy to navigate and use.
Products now go through reviews by Twitter's Information Security, Product and Privacy Counsel teams and its independent Office of Data Protection ahead of launch. In addition, Twitter's Data Protection Officer, Damien Kieran, will provide to Twitter's board of directors every quarter an independent assessment of all privacy and data protection-related work to ensure Twitter remains on track.
"It's so common to hear tech companies say: 'Privacy is not a privilege; it is a fundamental right' that those words have become a cliche. People have become desensitized to hearing companies say, 'we value your privacy,' and are worn out from being asked to accept privacy policies that they rarely, if ever, even read," read Twitter's announcement about the launch of the new Twitter Privacy Center, jointly authored by both Kieran and Twitter Product Lead, Kayvon Beykpour.
---
Check out how our social media marketing team can enhance your online visibility, and keep abreast of the latest social media, SEO, PPC and content marketing stories by signing up to our newsletter at the top left hand side of this page.