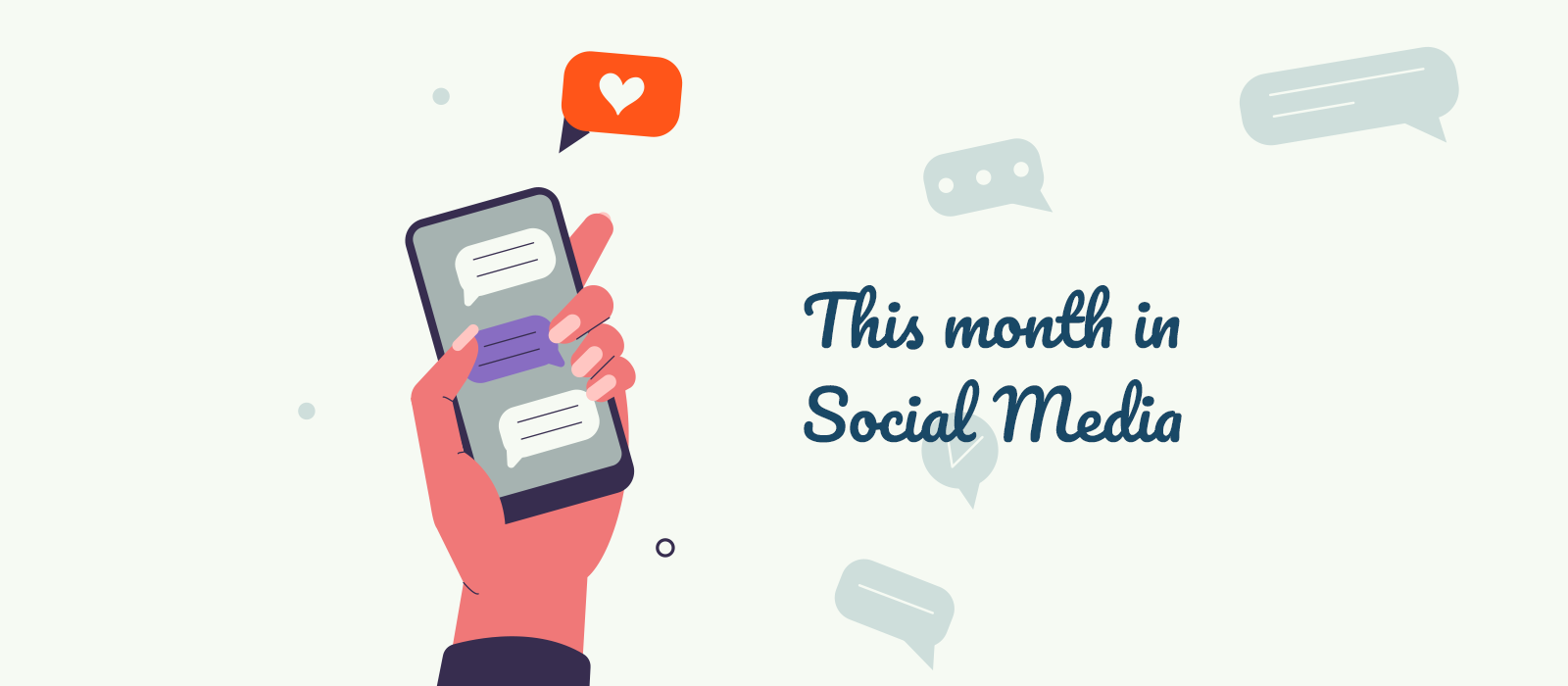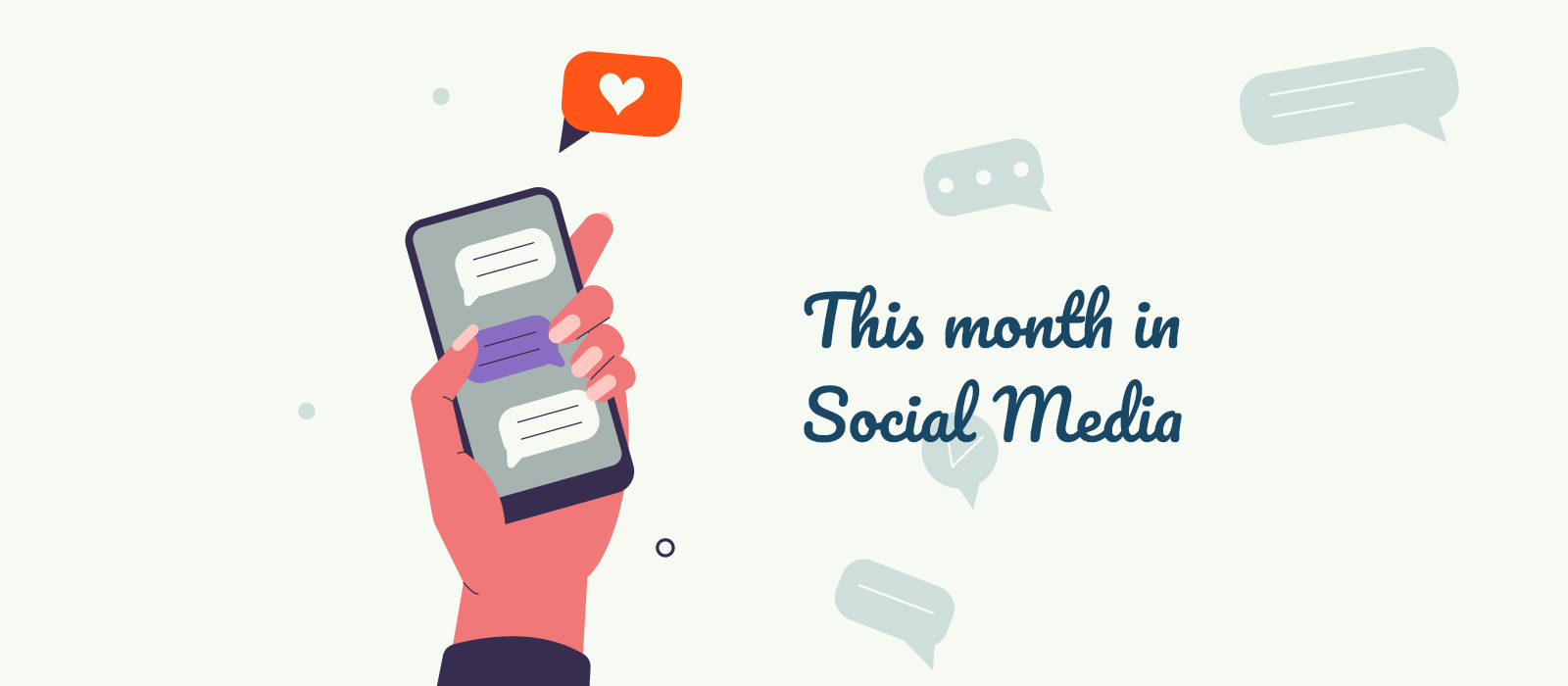 This month in social media (November 2020)
Nov 26th, 2020
November was a busy month in social media, with Instagram and Twitter launching two big new features – 'Guides' and the familiar 'Fleets, creating another new way for businesses, influencers, creators and users to share and consume content through social.
---
Below, we take a look at these new updates, along with changes to the way people can search on social media and updates in entertainment. Take a look…
Twitter launches 'Fleets' worldwide
Probably the biggest news to come out of social media in November, yet it feels very familiar, Twitter has launched its 'Fleets' feature. This is something that has been circulating for quite some time now, and after launching in Japan earlier and a few early problems fixed, it has now been launched worldwide.
If you are using Twitter through your mobile device, you'll see a bunch of the profiles you follow lined up at the top of the screen, in a similar way to Instagram on their app. From here, you can view accounts' 'Fleets', which Twitter has described the reason for as "Fleets helped people feel more comfortable joining the conversation," leading people to "talk more" on its platform, "sharing personal and casual thoughts, opinions, and feelings.".
In 'Fleets', you can upload text, embed tweets, share an image or video and edit the backgrounds to give it a personalised feel. Users can also reply to your Fleets through direct messaging to create conversations. For businesses, it's a great place to highlight any deals or competitions you have running, and it allows you to get an idea for how switched on your audience is to the brand, as you can see who has viewed it.
Search by keywords through Instagram
Of course you can already search on Instagram, which brings up a whole loads of accounts, location tags and hashtags, but now they are rolling out the ability to search by keyword on the app ("vegan recipes" for example) which will bring up a load of timeline posts from users based on whatever keywords you have searched for.
It has currently started out in six countries across the globe, with the UK being one of them. The system uses machine learning to work out the best posts to show you based on your search, including the content itself, the caption used and the time it has been uploaded, however as this gets rolled out further we should expect to see more information on how we can specifically upload our posts especially for search. At the current time of writing, not all keywords and subjects are available to search yet, so keep an eye out for ones relatable to you, and keep testing it out.
Snapchat announces 'Spotlight' for more entertainment through the app
Snapchat seems to be busy recently with updates, such as local lenses last month, giving us the feeling it is trying to keep up with similar apps and platforms that are continuing to grow in popularity. Its latest update is the introduction of 'Spotlight', an in-app entertainment hub for users to view other people's most entertaining Snaps and uploads, in a similar way to the Instagram discovery page.
Snapchat has revealed that it won't allow for public comments in the hub, it will be monitored and further down the line it is expected to be tailored specifically to the user's interests, allowing for a more personalised feel to the social platform. The tailored approach will be based on the time users take viewing certain types of content, if it is favourited or shared to friends. This could potentially open up a whole new way brands work with Snapchat influencers, ensuring posts look as natural and entertaining as possible to get featured in this new hub.
What are Instagram Guides?
Instagram Guides have recently launched, which is a new way for accounts to upload longer-form content onto the app, along with a new way for users to consume content. It was first rolled out to a select number of health and wellness advocates during the tough year we have had, but due to the popularity it has been rolled out worldwide to all users.
Guides allows users to follow or upload a curated flow of posts and commentary, which has made it perfect for how-to guides, top tips and curated lists. Guides is only currently available through mobile, and can be found when you click on the '+' sign in the top right corner. It gives you 3 upload formats –  places, products and posts. Expect to see this used a lot more when it is available to more people, particularly around the end-of-year lists publications love to create.
---
Check out how our social media marketing team can enhance your online visibility, and keep abreast of the latest social media, SEO, PPC and content marketing stories by signing up to our newsletter at the top left hand side of this page.