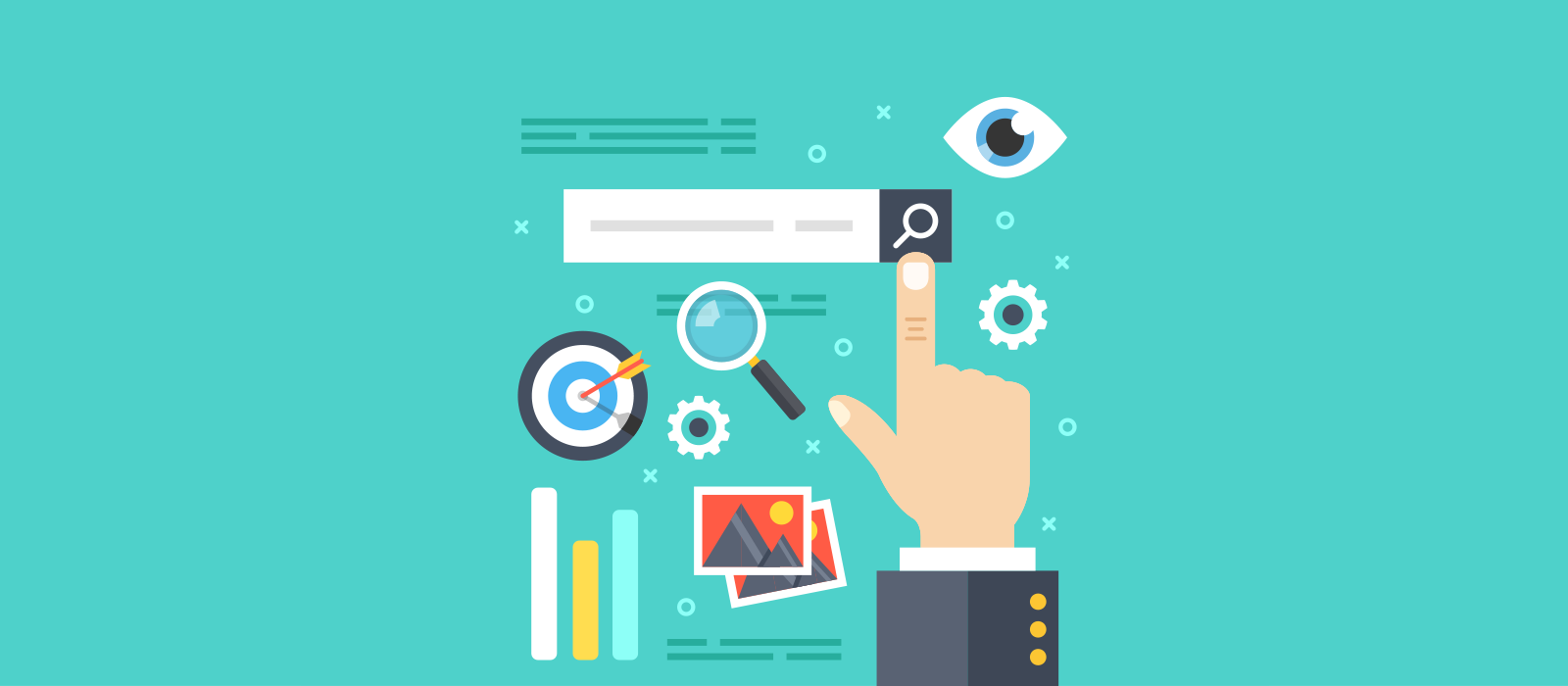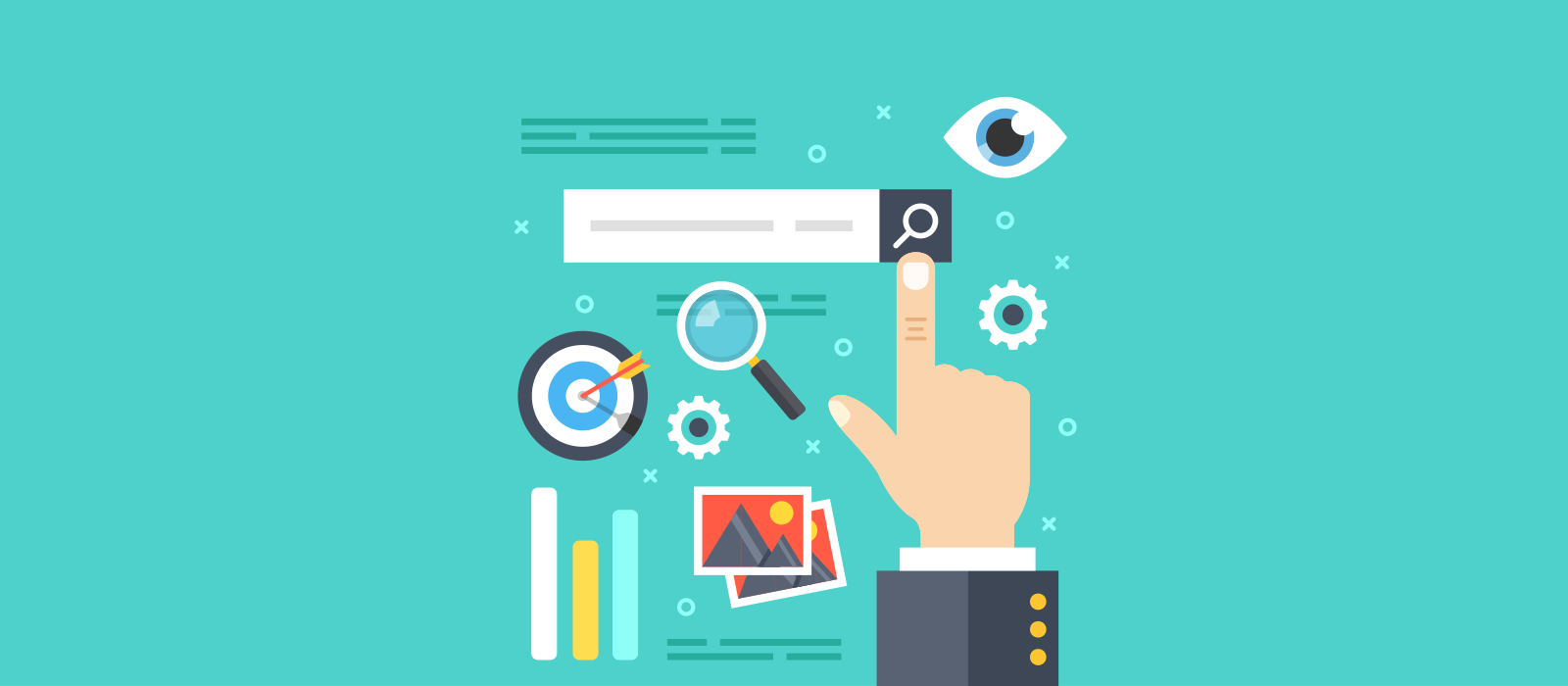 This week in search marketing [10/06/19]
Jun 11th, 2019
Your weekly news round-up from the world of organic and paid search (SEO and PPC), social media and content marketing…
---
Friday
Google launches new search menu with icons
After a few months of testing it now appears Google has started rolling out the new search bar with icons. Instead of just using text to show the various search categories or verticals for news, video, images, maps, shopping and so on – Google is showing icons that represent those categories as well.
Google has confirmed with Search Engine Land that this is now rolling out to searchers today. Throughout the day we have seen numerous reports from readers that they are seeing the new Google search bar. Now we are able to see this consistently on all browsers we are testing it on.
Wednesday
Marketers spending 43% of budgets on Google, Facebook, Amazon, want 'alternatives'
As part of a report on the use of location data by brands and agencies, Lawless Research and Factual investigated marketers' attitudes toward "The advertising oligopoly of Google, Facebook and Amazon." The survey found that these respondents (700) were spending on average 43% of their ad budgets on the three platforms; 65% of them say they want "alternatives."
Amazon is now the third largest digital ad platform in the U.S. and many agencies plan to increase their Amazon spending. Despite this growth, most of their ad budgets are still going to Google and Facebook.
It turns out, the larger the ad budget the larger the chunk being spent on the major platforms. For companies with an annual budget of $50 million or more, 46% are spending at least 60% of their budgets with "The Oligopoly."
The survey then asked, "Is your ROI on Facebook, Amazon and Google, lower, about the same, or higher than on other platforms?" Just under half (49%) said higher, 44% said about the same and 7% said lower. It's not clear how reliable these estimates are, however.
In a piece on Search Engine Land it was reported – Roughly 65% of respondents said they were seeking advertising alternatives to Google, Facebook and Amazon. Presumably they are aware of programmatic or direct alternatives, though they reportedly said, YouTube (Google), Instagram (Facebook), and Twitch (Amazon), when asked to identify the alternatives they were considering.
The report goes on to state that "nearly two-thirds (66%) of brand marketers and agencies are extremely, very or moderately concerned about the oligopoly limiting their advertising options." For those in the more-concerned category, there's greater emphasis on alternatives, which makes sense. Among the 34% either "very or extremely concerned," 78% are seeking alternatives.
Bing now supports batch mode for submitting URLs
Bing announced it has added support to submit URLs to the search engine in batch mode. That means instead of making an API request for each URL you submit to Bing, you can batch multiple URLs into a single API request. Bing said it supports up to 500 URLs per batch submission.
Bing said, this is "very similar to the individual URL Submission API (Blogpost) and hence integrating the Batch API is very easy and follows the same steps."
The new batch mode does not increase the number of URLs you can submit per day, but it does let you maintain a lower API request limit. Bing wrote, "Do note that the maximum supported batch size in this API is 500 URLs per request. Total limit on numbers of URLs submitted per day still applies."
Tuesday
Yoast SEO 11.4 adds FAQ structured data, UX improvements
Yoast SEO's latest update enhances its FAQ blocks by automatically generating structured data to accompany questions and answers. The update also introduces some UX improvements and addresses issues with AMP pages when viewed in Reader mode.
Yoast's FAQ structured data implementation is only compatible with the WordPress block editor (also known as Gutenberg; available on versions 5.0 and newer). Webmasters can get started by selecting the FAQ block, adding a question, inputting the answer and an image (if applicable) and repeating the process for all frequently asked questions.
Monday
Changes to Facebook Graph Search puzzles digital investigators
Since Facebook Graph Search launched six years ago, it has helped users discover content across public posts on the platform. Techcrunch reported that the feature has stayed relatively low-profile for many users, but quickly became a valuable tool for many online investigators who used it to collect evidence of human rights abuses, war crimes and human trafficking. Last week, however, many of them discovered that Graph Search features had suddenly been turned off.
Graph Search let users search in plain language, but more importantly, it also let them filter search results by very specific criteria. For example, users could find who had liked a page or photo, when someone had visited a city or if they had been in the same place at the same time with another person. This was particularly important for investigative journalists but came with data and privacy issues and in truth, Facebook may be trying to take a more cautious stance because it is still dealing with the fall out from several major security lapses, including the Cambridge Analytica data scandal, as well as the revelation earlier this year that it had stored hundreds of millions of passwords in plain text.
Whether or not the function returns remains to be seen but we'll keep you posted.
Google brings the Assistant to Waze
Part of Google's Assistant everywhere strategy, Waze users will be able to 'avoid tolls' and 'report police' without touching the screen.
Voice commands were already available in Waze for navigation. But Google Assistant will now enable users to do a number of other things while driving, such as make calls, play music and initiate Waze commands hands free. 'Wazers' as they are known, will also be able to do reporting and requests without touching the screen: report traffic, avoid tolls, report police, access alternative routing and so on.
Google acquired Waze in 2013 and has slowly been integrating Waze and Google Maps, bringing some of Waze's most popular features into Google Maps. Maps is one of several Google products that claim over a billion users.
Instagram advertisers can now convert organic influencer posts into ads
Instagram is rolling out branded content ads to all advertisers, making it possible for brands to create ads using organic posts from the influencers they have relationships with. The company said the branded content ads will be available to all advertisers over the coming weeks, and branded content ads for Stories will roll out over the coming months.
Before brands can use influencer posts as ads, the content creator must grant their business partners (the brands they have relationships with) access to promote their posts. Once the creator — or influencer — has done this via their Advanced Settings page, brands will see the influencer's posts in the Ads Manager under "Existing Posts" and can run the content as an ad within the Instagram newsfeed or Stories format.
The company confirmed in March it was testing the new ad format with a select group of brands according to Marketing Land.
---
Keep up to date with all things digital and search marketing by signing up to our blog, or check out our resources to take your search strategy to the next level with our industry leading insights.