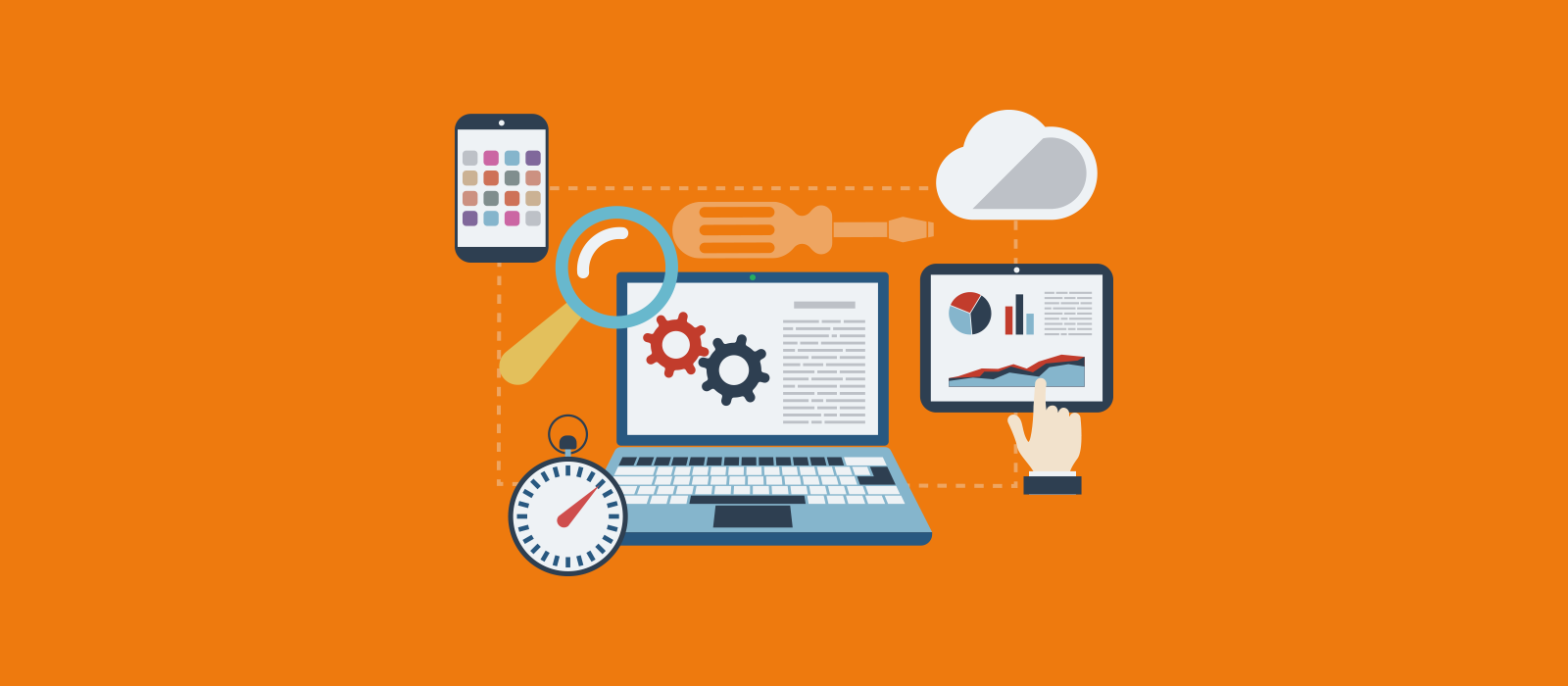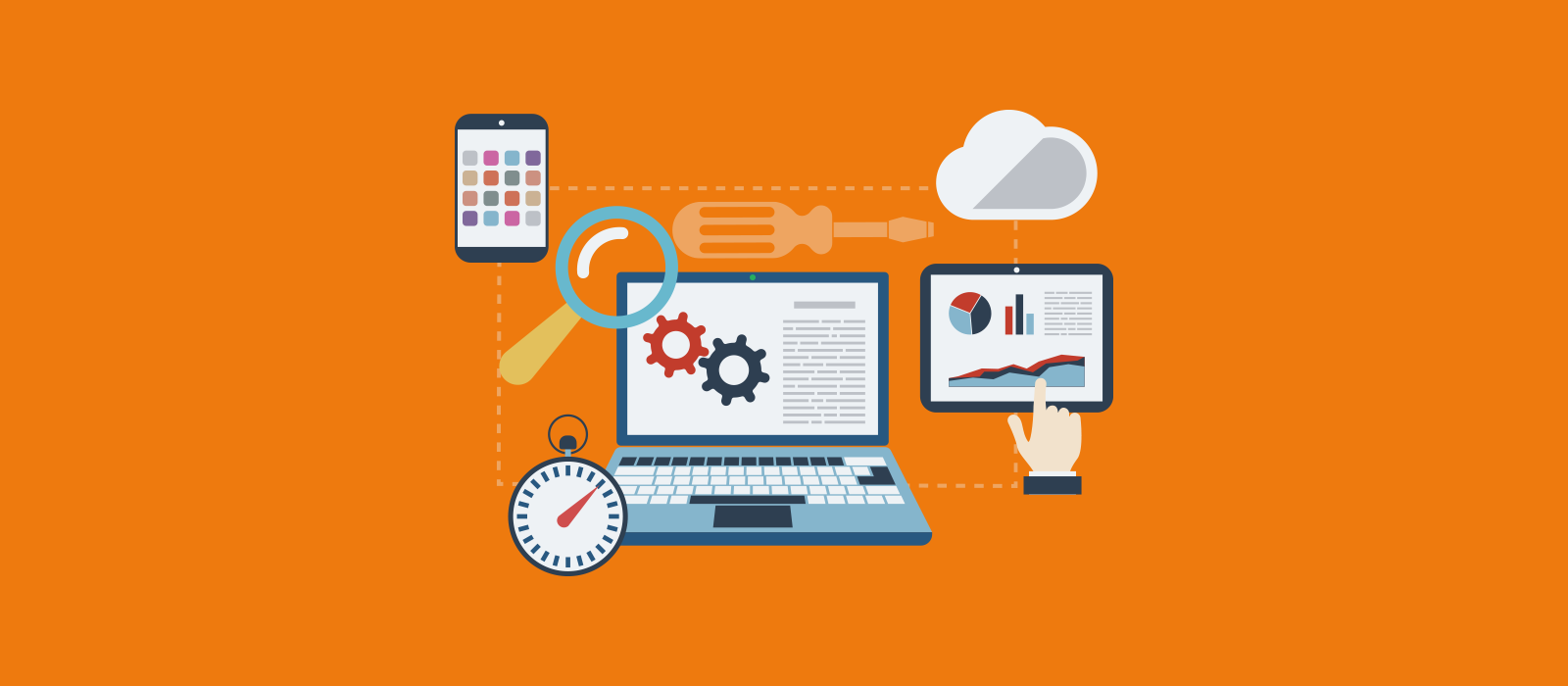 This week in search marketing [10/12/18]
Dec 10th, 2018
Your weekly news round-up from the world of organic and paid search (SEO and PPC), social media and content marketing…
---
Friday
Google updates related searches
Google has rolled out a couple of changes to the related searches section in mobile search results. Google has begun including image thumbnails next to some of the related searches in mobile search results. In addition, a featured snippet with an option to see additional details may show when you click on a related search result, rather than just taking you directly to the search results page for that query.
According to Search Engine land's Barry Schwartz: "Featured snippets are becoming more important, not just because of Google Assistant and Google Home and not just because it is the "position zero" in Google's search results but also because they now are used in related searches."
Thursday
Facebook could soon know where you're going
Facebook has filled a series of patent applications for technology that uses your historic location data to predict where you will be going next. Buzzfeed News has discovered that the social network has filed a patent application entitled "Offline Trajectories" for a technology can predict where you're going "based at least in part on previously logged location data". Based on the application's wording, it'll be able to use your previously logged location, as well as other people's, to make predictions.
Instagram testing new "creator accounts" for influencers
These profiles, aimed specifically at influencers, offer a set of tools allowing to better use the platform for their own needs. The new profile type will echo what Instagram already offers businesses since 2016, and according to Hollywood Reporter, "is meant for the traditional talent, digital influencers and artists who proliferate on the platform".
Wednesday
Google questioned over political bias
Google chief Sundar Pichai has faced accusations of political bias from US politicians and of having "programmed" bias against conservative views into its algorithms. Questioned by members of the House Judiciary Committee about the way his tech firm runs it business, Mr Pichai denied the accusation saying he had "issues" with studies that claimed to show the firm's search results excluded right-wing views.
He was asked by Republican committee member Zoe Lofgren why, when she googled the word "idiot" under images, a picture of President Donald Trump came up. In response, Mr Pichai explained that keywords were matched against billions of page results and ranked for relevance, popularity and how other people are using the word.
Facebook offering to compete with Google Search ads
Facebook is starting to test search ads in its search results and Marketplace, directly competing with Google's AdWords. The social network has revealed that it is running a small test of ads in search results on its flagship mobile applications—both in its primary search function and its Marketplace eCommerce section. Select advertisers in the automotive and retail/eCommerce industries are participating in the test, and it is currently limited to the US and Canada.
They'll be repurposed Newsfeed ads featuring a headline, image, copy text, and a link in the static image or carousel format that can point users to external websites. Facebook declined to share screenshots as it says the exact design is still evolving. Facebook  first tried Sponsored Results in 2012 but eventually shut down the product in 2013. 
Microsoft tackles offensive search results
Microsoft has "taken action" to change its Bing search engine after it was found to give "horrifying" results for some terms. Journalist Chris Hoffman discovered Bing suggested racist topics when he looked up words such as "Jews", "Muslims" and "black people". Bing also ranked widely debunked conspiracy theories among the top suggestions for other words.
Jeff Jones, a senior director at Microsoft, said: "We take matters of offensive content very seriously and continue to enhance our systems to identify and prevent such content from appearing as a suggested search. As soon as we become aware of an issue, we take action to address it."
Google+ to shut down early
Google has decided to shut down the consumer version of the social network four months earlier than it originally planned after the discovery of a new bug that affected around 52.5 million users – although no third party was involved. Google+ will now close to consumers in April, rather than August. Additionally, API access to the network will shut down within the next 90 days.
According to Google, the new vulnerability impacted 52.5 million users, who could have had profile information like their name, email address, occupation, and age exposed to developers, even if their account was set to private. Apps could also access profile data that had been shared with a specific user, but was not shared publicly.
Tuesday
New Search Console AMP enhancement report
The AMP enhancement report will now combine some over-specific issue types into fewer generalized issue types. When the migration is complete, you will see an increase in generic issue types with a corresponding decrease in the specific issue types that were combined into the general type. As an example, the following two issues would be combined as shown:

Source: Google Support
More competition in Google Shopping
A new report from Searchmetrics has examined Product Listing Ad results in the UK, France and Germany and finds more competition since January, after the EU issued its record 2.4 billion Euro antitrust fine. The report says, "the number and diversity of comparison shopping services appearing in Google Shopping units has dramatically increased".
The report also found that comparison sites are now acting as agencies. The report notes, however, that many of the CSS providers appearing in the ad units are not "established online price comparison sites". These companies are effectively acting as agencies on behalf of merchants, many of whom are new market entrants. Searchmetrics observes that for these CSS "agencies," their own product comparison pages are irrelevant because CTRs go directly to merchant sites.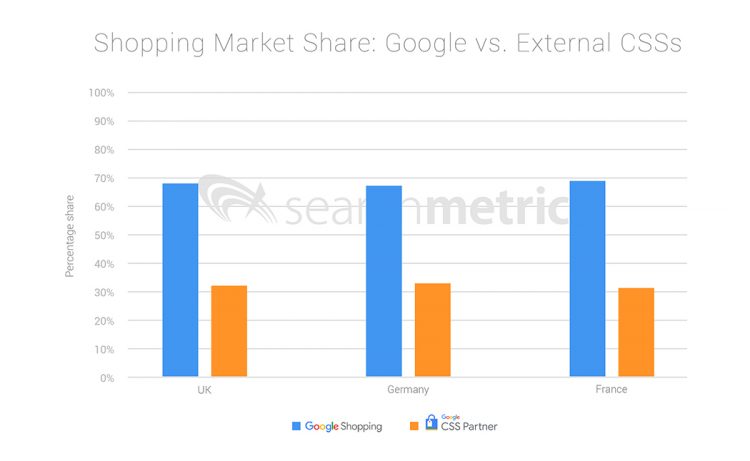 Source: Searchmetrics
Monday
Global cart abandonment rate 76.9%
SaleCycle has revealed that the average global cart abandonment rate for Q3 2018 was 76.9%. In terms of sectors, cart abandonment was highest for travel sites during this period, with a rate of 81.1%; fashion sites saw the lowest with an abandonment rate of 73.5%.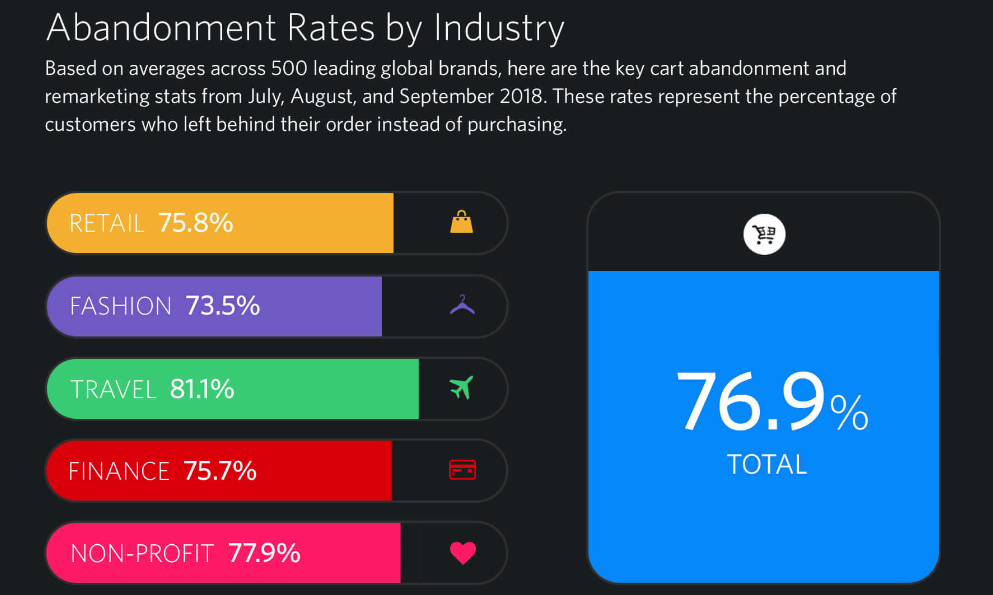 Image: SalesCycle
Physical retail still relevant for big brands
While 7% of UK shoppers browse exclusively in-store before making high-value purchases, over a quarter (28%) of consumers like to look at an item at a physical store before making a purchase – even if they have browsed and researched it online. This paves the way for 'concept stores'. Regarding the payment stage of the transaction, 32% of shoppers still prefer having the option to pay in person, underlining the importance of an omnichannel offering in this climate.
Google redirecting old Search Console reports
Google has announced that it's sunsetting some reports within the old Google Search Console; many of these will redirect from the old to the new Google Search Console on 13th December. The Search Analytics, Links to Your Site, Internal Links, Manual Actions, Mobile Usability and Index Status reports are all going to redirect to the new Google Search Console equivalents.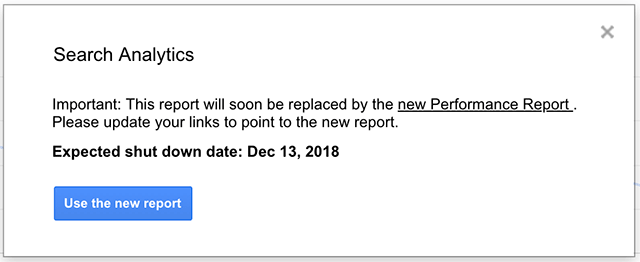 Image: Google
Mobile device-like targeting comes to ads on car rooftops
A San Francisco start-up the contextual targeting of mobile to digital-out-of-home (DOOH) signs, offering  taxis and rideshare drivers (such as Uber's) what it calls a "digital smart screen", allowing advertisers to run targeted, geofenced campaigns. Firefly  has apparently run more than 50 ad campaigns already, during a beta testing period in San Francisco and Los Angeles, with hundreds of cars on the road.
"Being the first at building out the IP is going to be the main differentiator," said co-founder and CEO Kaan Gunay. "Over half our team are engineers, and we have been extremely focused on developing core IP to make sure it's scalable."
---
Keep up to date with all things search by signing up to our blog, or check out our resources to take your efforts to the next level with our industry leading insights.