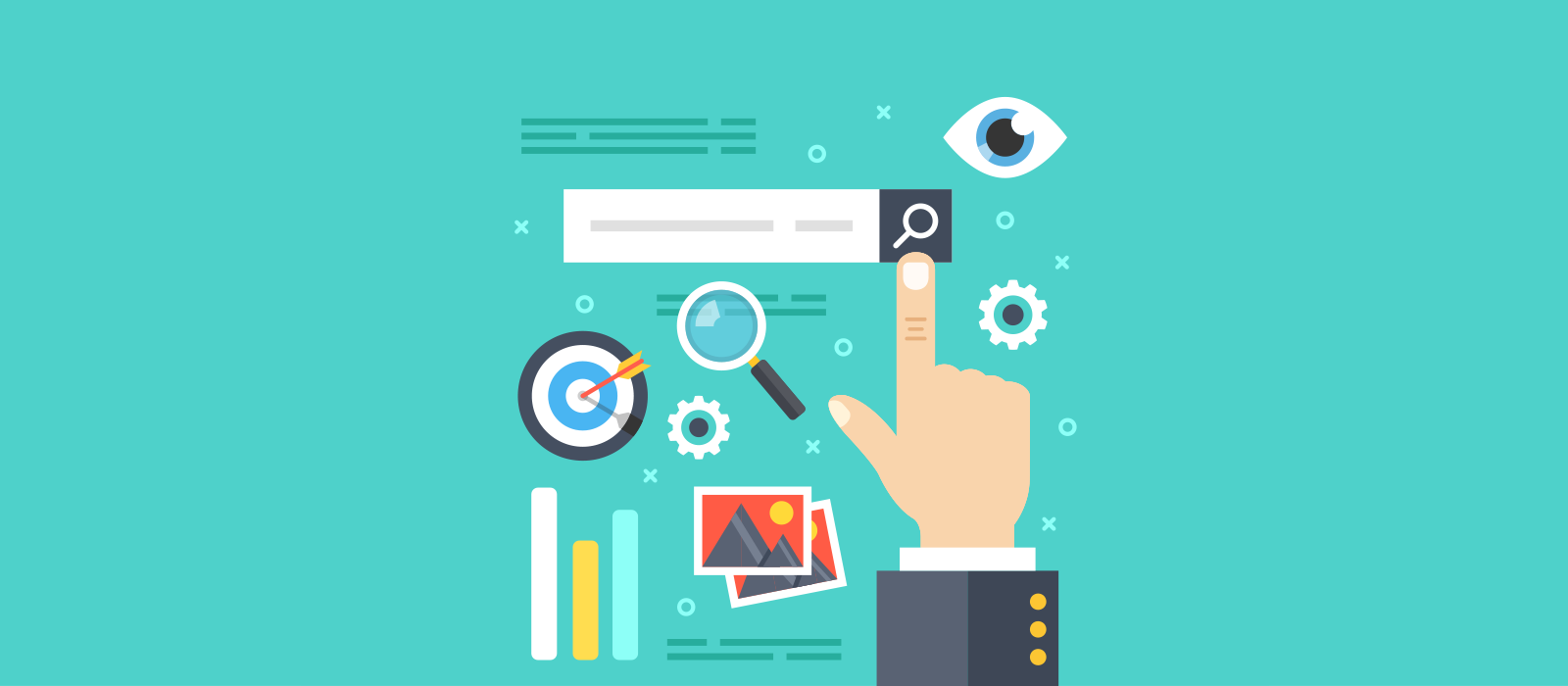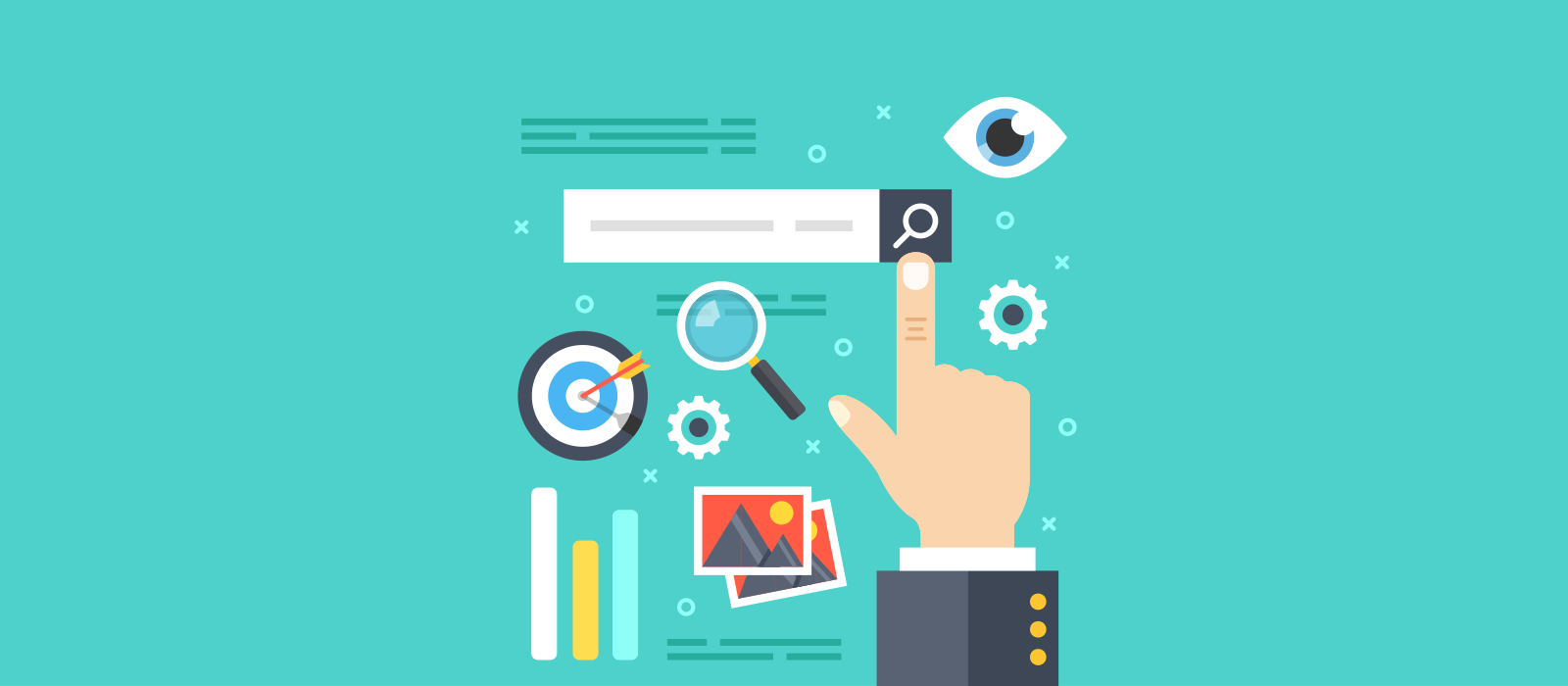 This week in search marketing [11/02/2019]
Feb 12th, 2019
Your weekly news round-up from the world of organic and paid search (SEO and PPC), social media and content marketing…
---
Friday
EU Copyright Directive finalised
The European Parliament and European Council have finalised the proposed European Union Copyright Directive with the controversial Articles 11 and 13 intact.
Collaborative coding platform GitHub warned last year that a proposed change to copyright rules in the European Union could lead to problems for developers who upload their source to remote servers and onerous conditions on those who host such platforms. Articles 11 and 13 which introduce so-called 'link tax' and 'upload filters' requirements with the potential to have a serious effect on everything from search engines to Wikipedia.
According to YouTube's CEO, Susan Wojcicki, who warns that the Directive will effectively act as a censorship machine: "Article 13 as written threatens to shut down the ability of millions of people – from creators like you to everyday users – to upload content to platforms like YouTube. And it threatens to block users in the EU from viewing content that is already live on the channels of creators everywhere."
Marketers not adopting AMP
According to Unbounce's 2019 Page Speed Report, 57% of marketers say they have no plans to implement AMP in the near future, while 23% are still considering it.
Those who haven't adopted the framework  fall into three broad categories:
AMP requires a significant investment of developer resources.
AMP is poorly understood (or perhaps poorly messaged).
Google's past behaviour has made some people wary of AMP.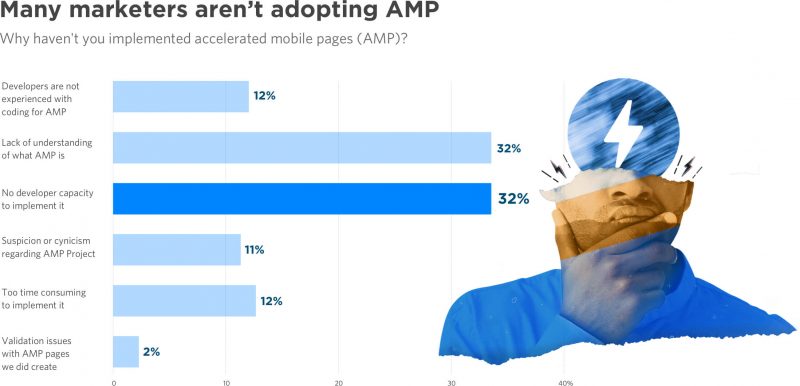 Source: Unbounce
These results are concerning, particularly as marketers also found:
When it comes to waiting for pages to load, most consumers think they're more patient than they actually are.
Nearly 70% of consumers admit that page speed impacts their willingness to buy from an online retailer.
Thursday
LinkedIn has announced a number of new updates to its Sales Navigator lead prospecting tool. After completely overhauling the platform last year, LinkedIn is making it possible for users to share the Custom Lists they create between team members. The company has also added a new search exclusion filter option and more Sales Navigator Application Platform (SNAP) partners.
Along with the updates, LinkedIn reports Salesforce's CRM will now come with LinkedIn Sales Navigator pre-installed, making it possible configure the Sales Navigator directly within Salesforce's Sales Cloud Setup Console.
Sharing Custom Lists. At the end of last year, LinkedIn Sales Navigator made it possible for the sales reps using the platform to create lead and account list to help track prospective and existing customers. Now, users will be able to share those lists among team members, making the platform more collaborative.
Search exclusions. Users will now be able to perform searches using an exclusion filters: seven attributes that can be excluded from Advanced Lead Searches: company, geography, seniority level, title, function, industry or school. For Advanced Account searches, users can exclude geography or industry. LinkedIn has also expanded the "technologies used" filter available with advanced "account" searches on the platform, a feature sales reps can employ to find companies that using platforms like marketing automation technology, cloud services or a CRM.
LinkedIn has also introduced a range of 30-to-40-second how-to videos, designed to help users make the most of Sales Navigator features.
Google Assistant news
Google appears to be testing the delivery of ads in Google Assistant results. The screen below, from Gennaro Cuofano, who performed a search on an Android phone, shows an ad for an Executive MBA program in Italy. He added, on Twitter, that organic results were below the fold and "the answer on the voice assistant pretty much mirrored the search result page on that one".
Have you noticed that Google is pushing ads results in the voice assistant? @rustybrick @bill_slawski pic.twitter.com/VymSVGn4fx

— Gennaro Cuofano (@fourweekmba) February 13, 2019
Google Assistant, which is now on a billion devices, also now has an 'interpreter mode', a new feature called interpreter mode that translates your conversations in real time.
Predictions for voice search in 2023
Juniper Research has published the following stats:
The number of voice assistants in use will jump threefold to 8 billion by 2023 from 2.5 billion at the end of last year.
Voice commerce will grow to more than $80billion a year by 2023, but mostly will consist of money transfers and digital media like on-demand movies, music and TV shows, rather than physical goods.
Even though Amazon is the market leader in smart speakers, the eCommerce giant sees a fraction of sales from its Alexa virtual assistant, only about 2% of Alexa users have ever used an Echo smart speaker for shopping.
Reply to reviews on Google Maps – desktop
Business owners with verified Google My Business (GMB) listings can now reply to reviews left about their business directly in Google Maps on desktop. Kara Jancourtz, a community manager from the GMB team, said in a Google support forum:
---

We're making improvements on how you can reply to reviews, and providing you with more information and tools to get feedback from customers. You can now reply to reviews directly with your business profile on Google Maps from your computer. Replying directly from Google Maps lets you manage your reviews without having to download the Google My Business app or open its homepage. Positive or negative, reviews are an opportunity to identify areas to improve the consumer experience

---
Tuesday
No internal linking penalty
Also on Reddit, Illyes also confirmed that Google does not have an internal linking over-optimisation penalty:

Google regulation could "increase spam risk"
Google has warned that the Australian competition watchdog's proposal for a regulator to oversee its algorithm could open the door to spammers.
The Australian Competition and Consumer Commission is calling for tough new regulation of tech giants such as Google and Facebook was needed to protect the future of independent journalism.
He said the search giant was committed to transparency to ensure publishers and the public could understand how rankings worked but warned too much detail about how the algorithms worked could result in spammers gaming the system and bad outcomes.
However, Google's Vice President of search, Pandu Nayak, said: "The more open you are about how the algorithm works the more tools you give spammers to mess with it and the very people you're trying to support with your transparency are the ones who get hurt."
Syndicated content could outrank original
Google's John Mueller has advised site owners that when content is syndicated elsewhere, it may outrank the original source – despite the presence of a canonical tag.
This information was provided during a Google Webmaster Central hangout on February 8th after a site owner submitted the question: "What factors might cause a piece of content that's been syndicated on a partner site to rank well?"
Mueller says there are a number of factors that go into determining which version of the content is most relevant for searchers.
While a canonical tag is a good way to indicate which is the original piece of content, it might not always be "correct," in the sense that the pages are completely different in the eyes of Google. For example, a block of text might be the same across both pages, but other content surrounding the text could be providing additional value.
---

It might happen that the content that you syndicated to some other website ends up ranking above your content. That's not always completely avoidable. So those are kind of trade offs that you have to look at there.

I think the canonical [tag] is a good way to let us know that these two pages belong together. But it's also the case that a canonical isn't really correct in a case like this because the pages themselves might be completely different

John Mueller

---
Monday
Click share coming to Search campaigns
Click share – the estimated share of all achievable clicks that you have received- has been available for Shopping campaigns since 2015. Now Google has begun rolling it out for Search campaigns and plans to have it available for all Search campaigns in the coming weeks.
The lower your click share, the more opportunity you have to capture additional clicks. For example, if your ad is clicked 20 times, but we estimate that it could have been clicked 100 times if you had more extensions, higher bids, or higher budgets, your click share is 20%.
Click share will be available at the campaign, ad group, and keyword levels for Search campaigns in the coming weeks.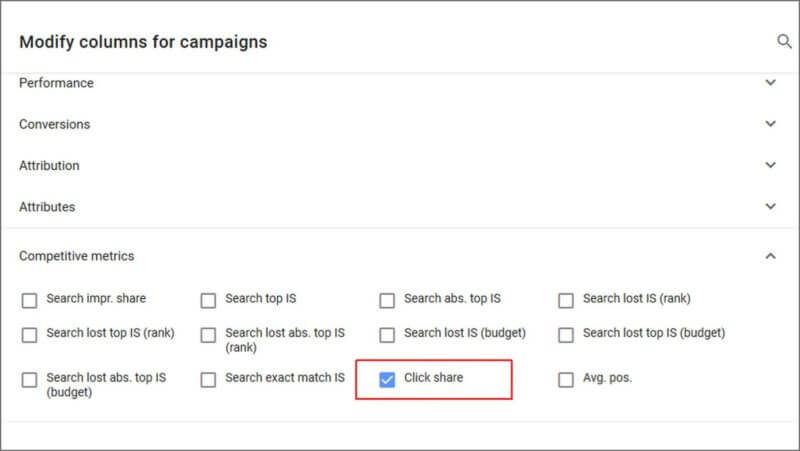 Source: Search Engine Land
Gary Illyes cites "pornyness" as ranking factor
On a recent Reddit discussion, Google's Gary Illyes said that "Country the site is local to, RankBrain, PageRank/links, language, pornyness, etc". This was in response to a question asking for elaboration on the three ranking factors (relevance, freshness and popularity).
The exchange continued:

---
Keep up to date with all things search by signing up to our blog, or check out our resources to take your efforts to the next level with our industry leading insights.