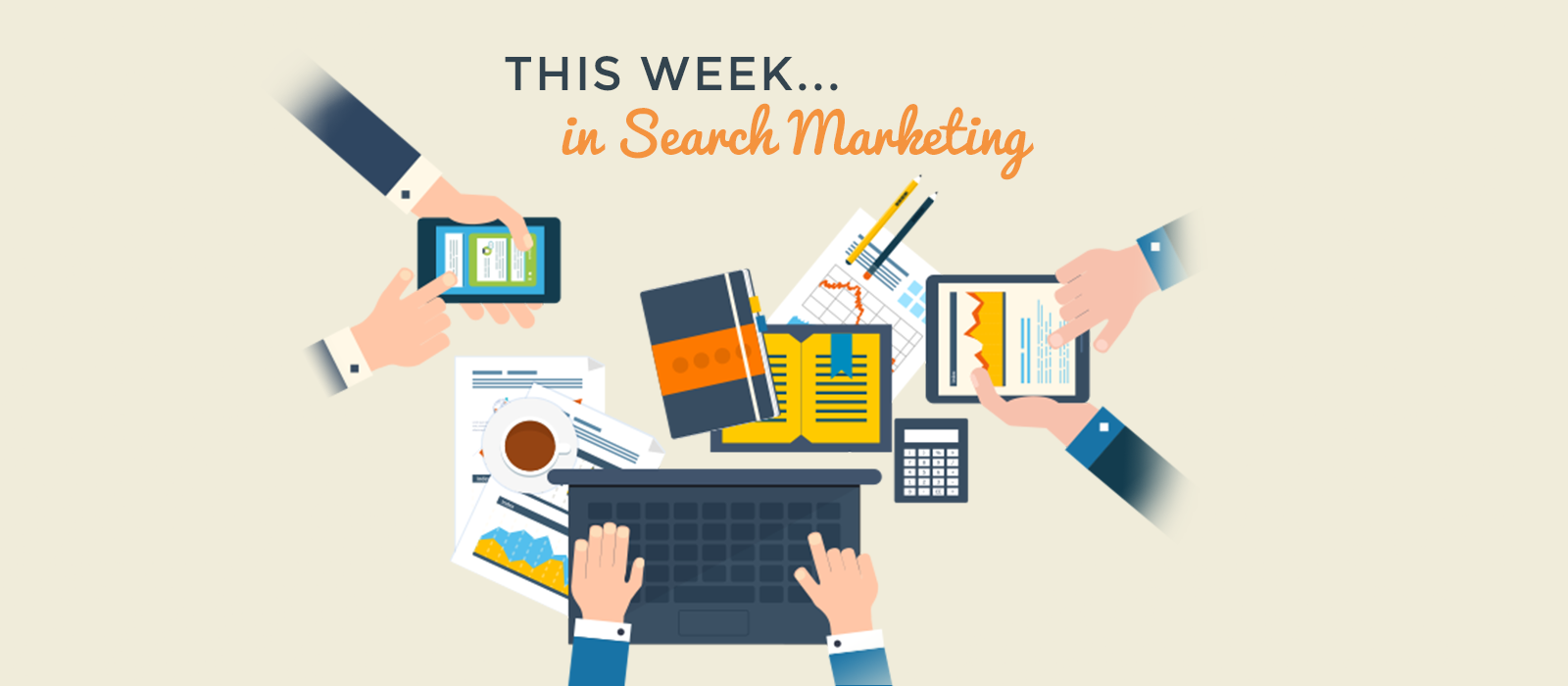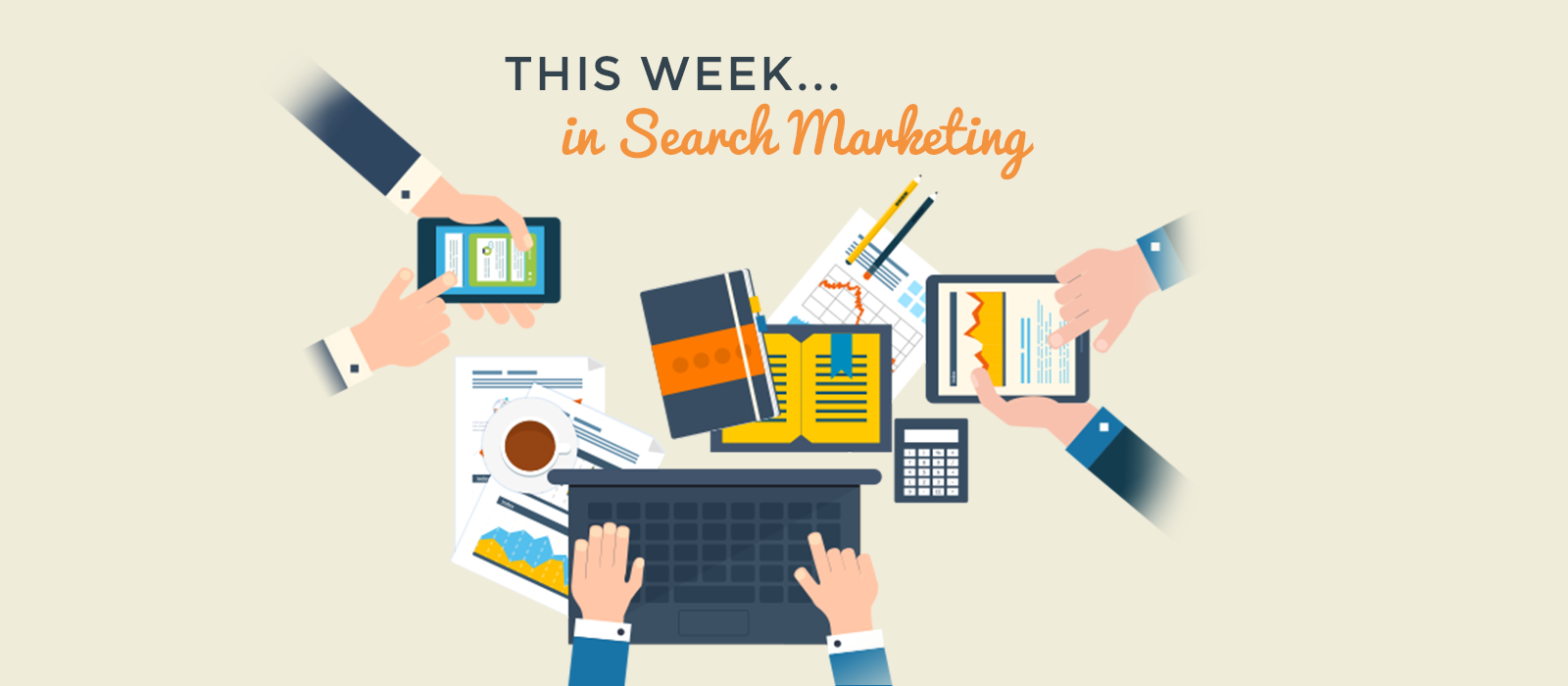 This week in search marketing [18/11/19]
Nov 18th, 2019
 A round-up of this week's search marketing news…
---
Thursday
Google updates political ads policy
Google will no longer allow political campaigns to target advertising at people based on their supposed political affiliation. Campaigns will also be unable to match their own database of prospective voters against Google's user base, to target individuals across platforms such as YouTube and Google search. The policy will begin in the UK "within a week", with other regions later. Campaigns will still be able to target based on age, gender and location.
Google's blog post said: "No one can sensibly adjudicate every political claim, counterclaim, and insinuation," Spencer wrote. "So we expect that the number of political ads on which we take action will be very limited – but we will continue to do so for clear violations."
TripAdvisor launches self-serve ad platform
The world's largest travel site a self-serve platform that empowers small and medium sized businesses and agencies to control their own cross-platform advertising campaigns on its site. TripAdvisor Media Manager is available to global advertisers, supporting more than 15 currencies, and offers a wide variety of targeting options to reach their core customers.
"We're excited to enable local and small businesses to easily and quickly create and upload their own campaigns that they can push live on TripAdvisor in a streamlined way. The real benefit is the ability to quickly grow a business by reaching nearly 460 million loyal, engaged and connected travelers who want to hear from brands that are relevant to them," said Christine Maguire, vice president, advertising revenue for TripAdvisor.
TripAdvisor Media Manager is available now via www.tripadvisormediamanager.com.
Facebook introduces safety new controls for advertisers
Saying it is "focused on giving advertisers more transparency and sophisticated tools to suit their brand", it is rolling out the following:
A one-stop place in Business Manager or Ads Manager to create block lists, get delivery reports and set an account-level inventory filter, rather than applying it one campaign at a time.
Improved delivery reports that allows the advertiser to search by account ID or publisher without having to download it. Soon we'll add content level information to the delivery report.
A new brand safety partner, Zefr, joins DoubleVerify, Integral Ad Science and OpenSlate, to help ensure the brand safety controls and tools we create continue to serve advertisers' needs.
Dynamic Content Sets that provide a content-level white listing tool for advertisers working with Integral Ad Science, OpenSlate, and Zefr. This initial test for in-stream placements allows these partners to routinely update and adjust the videos available to advertisers based on what best suits their brand.
We're also beginning to test Publisher White Lists for Audience Network and in-stream ads on Facebook with select advertisers and will look to expand more broadly next year.
Rich answers in Google mobile search more than doubled since 2018, according to of 1.4 millionqueries conducted by Perficient Digital.
Image carousels also occurred 151% more often than the previous year. "There was dramatic growth in carousels, which was the primary driver in the overall increase in Rich Answers," wrote Eric Enge, general manager for Perficient Digital and author of the study.
Wednesday
Facebook tests meme app
The network has launched a new meme-making app called Whale. So far, it is just being tested in Canada, where's its descption in the Apple App Store says: "Its description reads, "No distractions, no hidden subscription pricing. Use your own images or choose from our stock photo library and get creative with text, tools, effects, and more right inside the app.""
Users simply pick a photo (snap one, choose from their camera roll, or use one from the app's stock image library) and use it to make a meme with text, images, emojis, filters, and more. The resulting meme-creation can then be saved and shared on social media or directly in conversations from the app.
Tuesday
Google pushes Local Maps Guides
More than a billion people use Google Maps each month, not just to look for directions, but also things to do, where to eat, etc, and Google recognises those who share reviews, photos, and knowledge about the places around them, under its Local Guides Programme.
Now the Guides are about to become more visible. Maps users in a number of cities will soon be able to follow Local Guides and see local recommendations of places and things to do.
The test cities are London, Mexico City, New York, Bangkok, Delhi, Osaka, Tokyo, San Francisco and São Paulo. Top Local Guides – determined by points and levels based on contribution activity (ie, incentivised reviews) — will be presented under the "For You" discovery tab at the bottom of the Google Maps app. Is this Google's first attempt atlayering social features into successful, established products?
Monday
Search community slams WSJ's 'Google exposé'
The search community  has condemned the Wall Street Journal's (WSJ) article from the last week, How Google Interferes With Its Search Algorithms and Changes Your Results. The WSJ's article accuses Google of manipulating search results to appease advertisers and favour big business in results over smaller ones, while suppressing controversial auto-complete suggestions and engaging in capricious blacklisting of sites. Writing in Search Engine Land, Greg Sterling said he believes "many of the claims are inaccurate or fundamentally misunderstand what's going on behind the scenes", while Barry Schwartz today wrote, scathingly: "In the end, the WSJ's report is an embarrassing piece of "journalism," and a missed opportunity that unfairly paints a black eye on Google Search and the SEO community."
In response to the WSJ's article, a Google spokesperson told Search Engine Land: "We have been very public and transparent around the topics covered in this article, such as our Search rater guidelines, our policies for special features in Search like Autocomplete and valid legal removals, our work to combat misinformation through Project Owl, and the fact that the changes we make to Search are aimed at benefiting users, not commercial relationships," a Google spokesperson told Search Engine Land in response to the Journal's article."
New look for Microsoft Ads
The latest version of Microsoft Advertising Editor has an updated look and some new features designed to make it easier to use. The redesign coincides with a new look for the web interface that's rolling out. The company said: "We conscientiously designed elements of the menu, highlights, notifications, and grids to form a light and open interface that's welcoming and easy to read right away."
The updates also include:
Recommendations – using AI to automatically provide recommendations that will improve your bids, keywords, and ads, boosting the overall effectiveness of your campaigns.
Advanced search and filtering – the updated Editor will display a single search box.
Undo/redo
Ad products and extensions – including responsive search ads.
The updates are currently in beta.
A million orders through smart speakers on Singles Day
Chinese shoppers placed more than one million orders through smart speakers this Singles Day. According to reports, shoppers purchased  810,000 eggs, 1.4 million tons of rice, and 76 tons of liquid detergent via the Tmall Genie smart speaker. Overall, the day generated a record $38 billion in gross merchandise volume, which is also a 26% increase year-over-year. In 2018, the event generated $31 billion in sales.
Brexit worries over data
72% of marketers are concerned about difficulties in data exchange following Brexit, according to research from the DMA. 78% of marketers wish the UK to retain access to the 'digital single market' after Brexit, down from 89% in September 2018's study. Moreover, 72% of marketers seem to be concerned about the financial impact of any difficulties in exchanging data between the UK and the EU Post-Brexit. This is up from 51% last year.
---
Keep up to date with the latest news as well as our other blogs and resources by signing up to our mailing list – or contact us today to see what we can do for your brand.