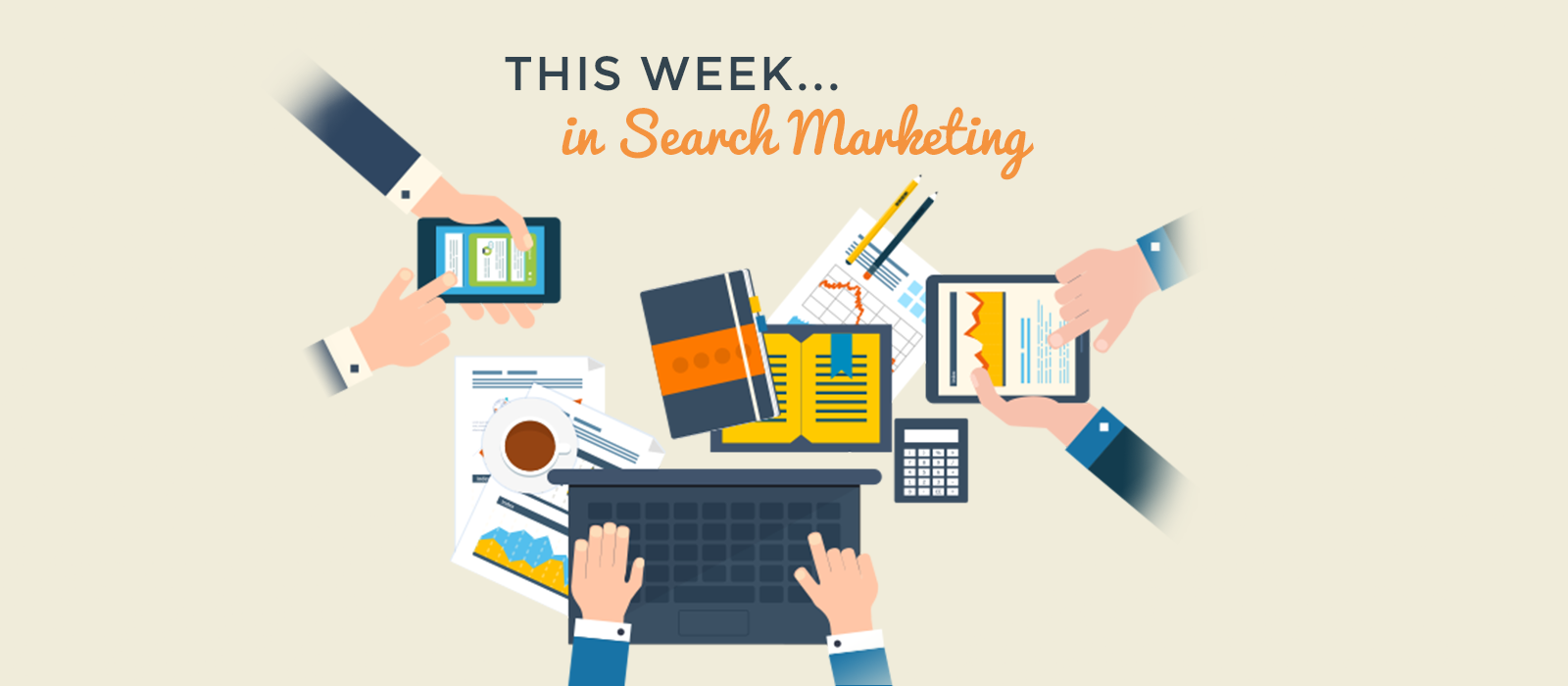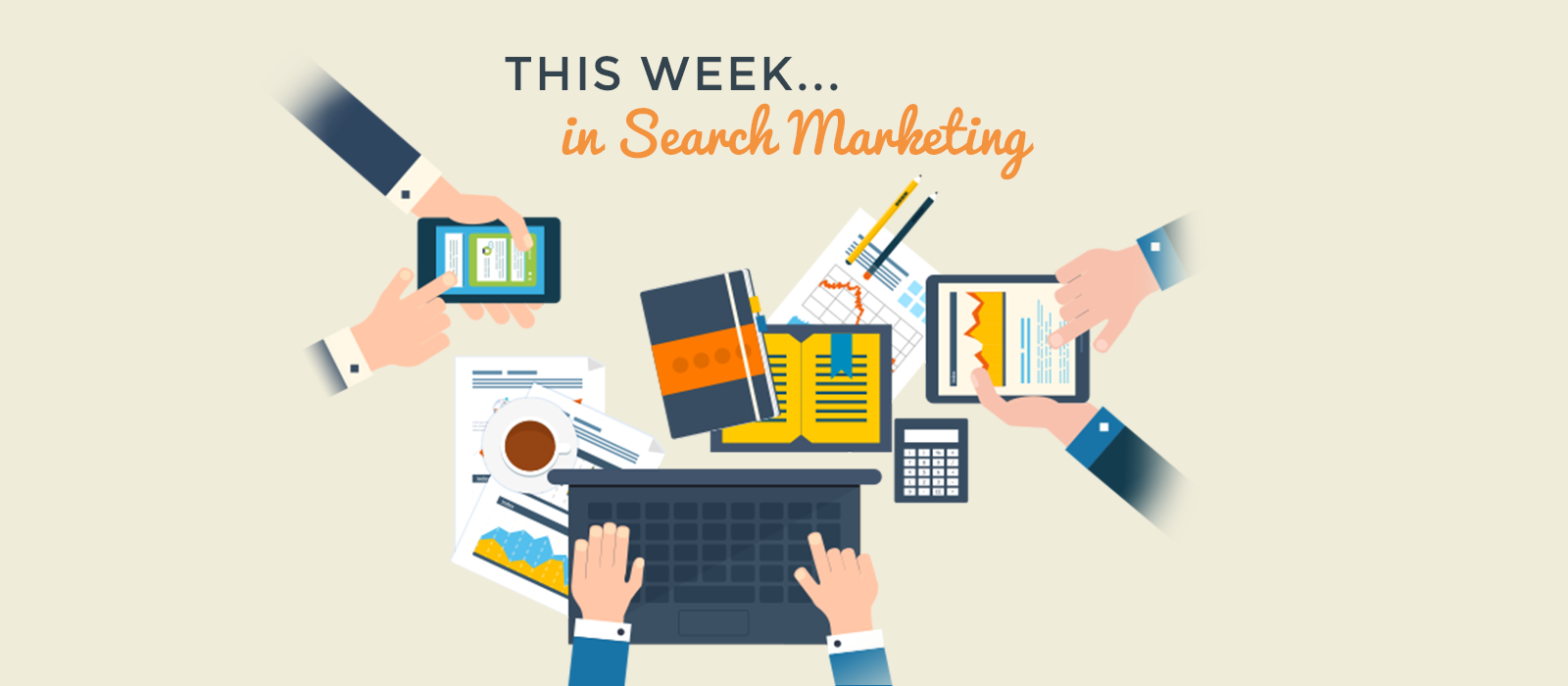 This week in search marketing [25/02/2019]
Feb 25th, 2019
Your weekly news round-up from the world of organic and paid search (SEO and PPC), social media and content marketing…
---
Wednesday
Is Google about to update the way anchor text is treated in line with site context?
We have noticed come chatter today relating to the way that Google treats anchor text and the possibility it will be tied even closer to the content that businesses publish  when building links.
The post suggested that Google are updating their treatment of anchor text with a new patent and will be looking to contextualise links using the anchor text within a specified distance of the link.
This has been done to determine the association and nature of the link to the target domain and is quite probably a result. Some of the patents legal copy can be seen below:
---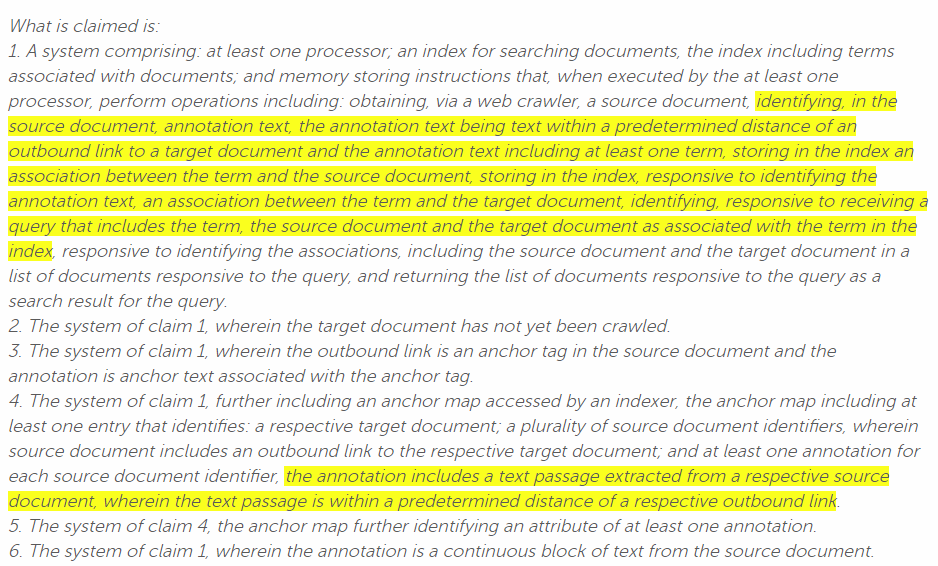 ---
Businesses may be wise to think of anchor text in terms of the surrounding paragraph as well as just the keywords that will be used in the anchor text.
Facebook testing new Ads Manager interface
Advertisers have been getting sneak peeks at the changes Facebook is looking to bring to Ads Manager.
Last week, word started to get out that Facebook has a new version of Ads Manager in the works. Akvile DeFazio, who heads the agency AKvertise, said she got a look at the new interface Thursday. She compared the look to Reddit with the current navigation tabs at the top going away in favour of drop downs.
In a post on Marketing Land, Ginny Marvin said: "User interface updates always take getting used to — just ask any search marketer who's worked through the transition from the AdWords to Google Ads interface over the past couple of years. From this initial preview, though, it looks like Facebook Ads Manager will feel much more intuitive to advertisers using other platforms. That should mean higher productivity for those setting up, managing and analysing campaigns. (Facebook does not have an offline desktop editor like that of Google Ads and Bing Ads. That would be a nice addition.)"
There is no set launch date but Joe Osborne, a Facebook spokesperson said: "We're always testing out ways to improve our interface but have nothing new to announce at this time."
National Geographic becomes first brand to top 100m Instagram followers
National Geographic ventured into uncharted territory last week, this time on Instagram, where it became the first brand to top 100 million followers. But the publisher's success is more than organic. AdWeek reported that its revenue from social advertising was up 80 percent in 2018 compared with the previous year.
Tuesday
Google is Letting All Online Retailers Upload Product Data to Search Results
Google announced it is expanding Merchant Center capabilities to all online retailers allowing them to directly provide up-to-date product information.
Product data feeds uploaded to Google Merchant Center are eligible to display in search results, which will be updated in real-time. This will give all retailers access to this capability and means there is no payment required and it's not necessary to have a Google Ads campaign.
Search engine journal reported the news and as long as you have a Merchant Center account and sell products in the US (initially), you can upload a product data feed directly to Google.
Along with this update, Google is adding new ways to assist retailers who markup their products for search results with structured data.
Monday
Digital ad spend to overtake traditional marketing spend in 2019
Digital ad spending in the US will exceed traditional ad spending in 2019, according to a forecast out last week by eMarketer.
In the report it was found that Amazon are making headway on the two market leaders, Google and Facebook, with an 8.8% rise in spend over the last 12 months.
From traditional ad spending. Spending share on non-digital advertising is down this year from 51.4 percent to 45.8 percent, led by directories like the Yellow Pages, which are down 19 percent. Spending on traditional print will drop nearly 18 percent and TV ad spending will decline 2.2 percent to $70.83 billion this year, a dip eMarketer attributed to lack of any big elections or sporting events.
Discussing the findings Monica Peart, eMarketer Forecasting Director, said, "the steady shift of consumer attention to digital platforms has hit an inflection point with advertisers, forcing them to now turn to digital to seek the incremental gains in reach and revenues which are disappearing in traditional media advertising."
The report predicts that digital will make up more than two-thirds of total US media spending by 2023.
Google Search Console sending alerts for big ranking, traffic drops
Google is now sending alerts and notifications from Google Search Console when it detects a "substantial drop" in clicks to your website from the Google search results compared to previous weeks data. Google is basically looking at week-over-week data in the Performance report and if the data is substantially off, Google can send a notification to verified property owners in Search Console of the change.
According to Barry Schwartz there seemed to be some movement this weekend. He said: "Over the weekend I have been tracking a lot of chatter within the SEO community on WebmasterWorld and other channels of a Google update. Many of the automated tracking tools also show significant changes in the Google rankings starting on Friday, February 22nd through the weekend.
"There seems to have been an update over the weekend although Google has not chimed in about any of the chatter and I am sure they will just tell us that this is same old same old."
We'll keep an eye out on this and will follow up later in the week.
---
The week in search marketing is Click Consult's news blog – updated daily with the latest (and recently spotted, important) news stories. Keep up to date by signing up for our blog – or check out our resource section for actionable insights from the UKs agency of the year.