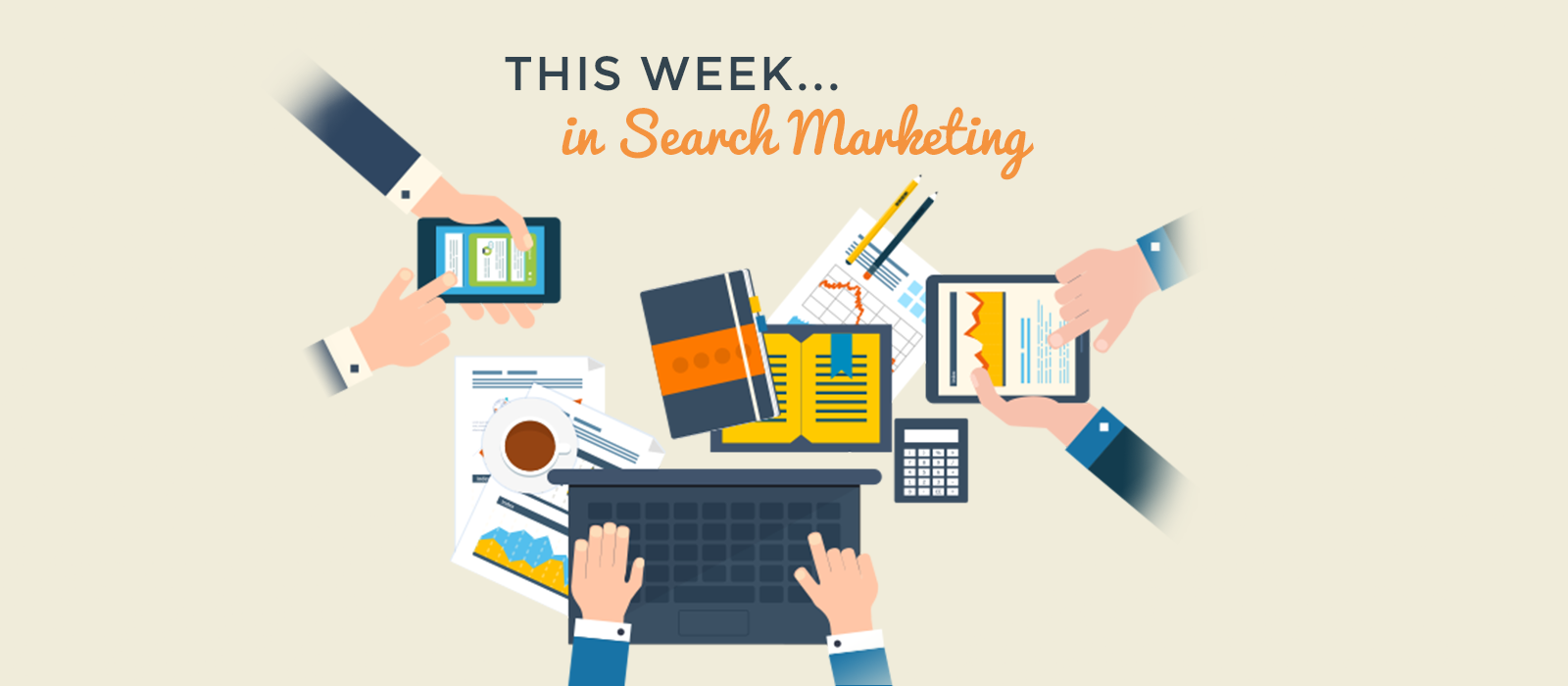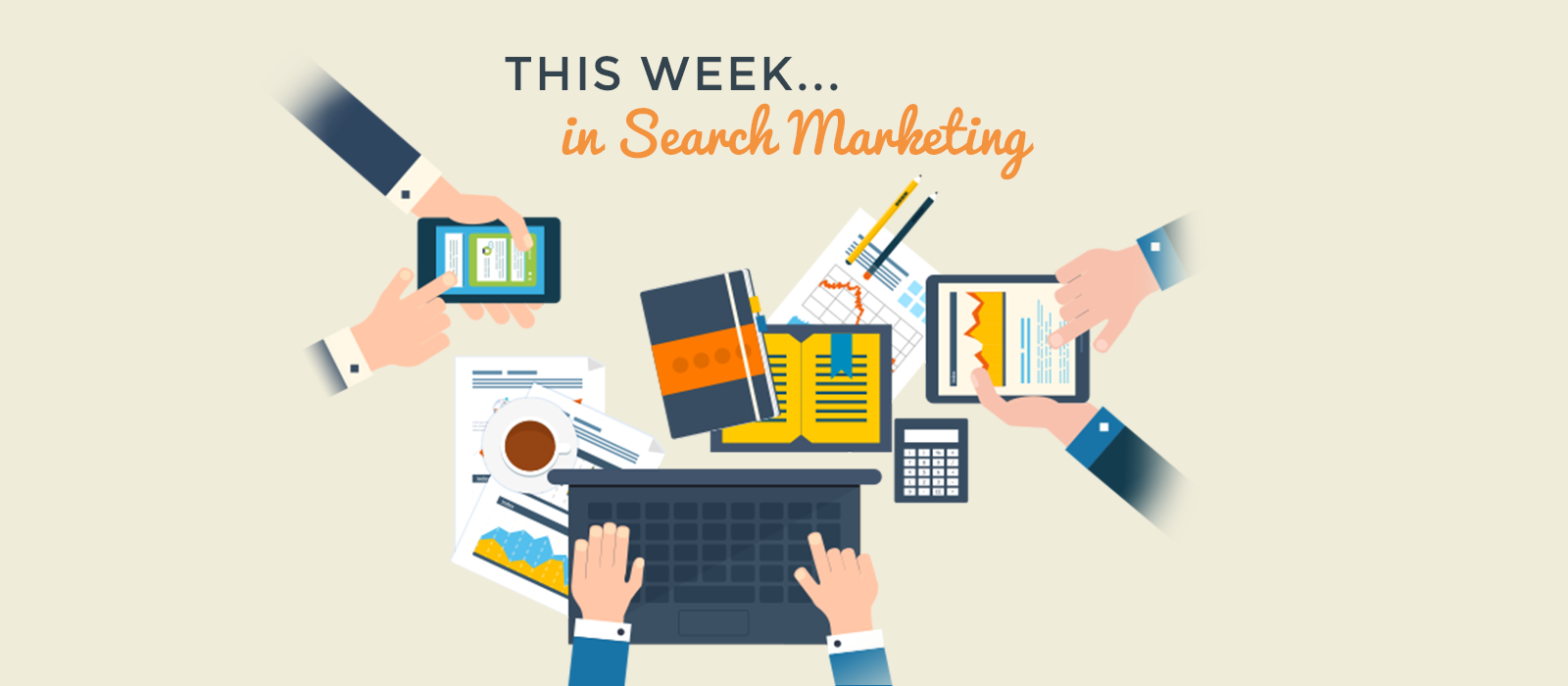 This week in search marketing [27/05/2019]
May 29th, 2019
Another bank holiday and more Google indexing errors are going to offer some leeway for marketers facing questions about a drop in organic traffic, but what else has been going on?
---
Thursday
Slowly, slowly, catchy up-y?
Local data
An article on using local data went up on SEMrush today – featuring advice on creating local data segments for the purposes of PR. The article raises some interesting ideas – but, more importantly for me, also got me thinking beyond the core message of the article.
Instagram
A speculative article on the Search Engine Journal follows the observation of an 'order' sticker for Instagram stories. The blog author's initial response is that it may represent a move to selling tickets – which seems reasonable, but could also apply to a host of other deliverables (such as flowers, for example).
More favicons
The outrage tap is still open, and the outpouring was covered late yesterday on the Search Engine Land site – which has collected some of the representative arguments around the subject in one place.
LinkedIn ad targeting
Marketing Land is covering LinkedIn's purchase of Drawbridge. The advantages to advertisers of their purchase of the machine learning and AI 'identity resolution platform', LinkedIn revealed, were the following:
Improved reach via LinkedIn's Matched Audiences and Audience Network campaigns.
Better attribution, allowing advertisers to measure the results they're generating from LinkedIn campaigns across channels and devices.
Monday – Wednesday
I'm catching up – slowly but surely – and the news will hopefully be new(ish) as of tomorrow, for now, though, here's a recap of the week so far.
Search Engine Journal
Have they always shown a search count? Either way, it's the first time I've seen it – which is why I can tell you that their coverage of a recent John Mueller interview seems particularly well read. The thrust of the conversation seems to have been around the issues raised by a series of excellent SEO Mythbusting videos put out over the last month or so by Google Webmasters.
While there was nothing especially groundbreaking, there were some nice moments of confirmation from John on the issues and points raised in the videos.
Favicons, favicons everywhere
Search Engine Roundtable features an article which tracks Barry Schwartz going full Paxman on Mueller over whether favicons would be removed automatically (there have already been reports of favicon related penalties):
Barry Schwartz: All right so currently right now it's not automated? It seems like whoever's complaining on Twitter and gets Google's attention might see the icons removed.
John Mueller: I don't know, I don't know, we do have a lot of experience with automated image recognition.
Barry Schwartz: But I'm asking right now. Is it automated or is it not?
Whether or not that's happening – the favicons, which now appear in the top left of the new mobile SERP result cards, are causing a fair amount of tumult in the search community, with Google protesting that the changes have been made to improve user experience while everyone outside of Google tells them that it was clearly an attempt to camouflage ads. Who knows which one it really is (it's the camouflage one).
Update warning
SER also features an article on a possible algorithm update – while I've made my feelings clear on this to nauseating levels, I'll say again that I think these near constant fluctuations are ML driven, but nevertheless, there's some coverage of these fluctuations here.
Bing
Search Engine Land celebrated the 10th anniversary of the launch of Bing yesterday – making some great points about the platform. While – as the article states – 'optimising for Bing isn't a thing' – I do think that the team at Bing has made some impressive advances over the last few years and, as things shift further and further away from the ten blue links we grew up with, Bing's approach may well see it gain some ground on Google over the next few years.
Mobile-First
A new Webmaster Blog announced that Mobile-First will be the default indexing method for new sites in the ongoing roll out of the long promised Mobile First index.
Neural Matching
There's a great article from the Groupon SEO manager on neural matching and how that's impacting search (again, This week in search is Click Consult's (mostly) daily news blog – delivering the must read articles and news stories every day. Stay up to date by subscribing to the blog – or check out our resources for helpful, actionable insights.