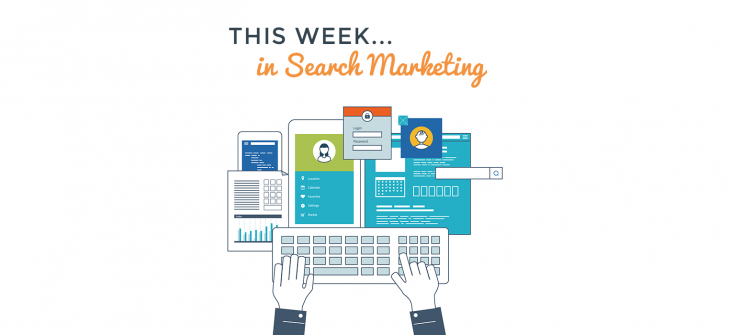 This week in search marketing [28/10/2019]
Oct 30th, 2019
It cannot have passed you by, if you work in search, that on Friday last week, Google announced that it would be employing a new addition to their ranking algorithms. While I'll try to cover some other news – a lot of the industry has been focused on BERT
---
I'm going to leave BERT news at the top, but the standard news is a couple of scrolls down.
BERT
Pandu Nayak, in a Google blog on Friday last week (25/10/2019) announced that they would be 'understanding searches better than ever'.
The reason they could do this – as the blog explains – was because they would be taking 'one of the biggest leaps forward in the history of Search'. What was that leap forward? It was the introduction of BERT (Biderectional Encoder Representations from Transformers) – a 'neural network-based technique for natural language processing'.
This has been covered in several places, including:
I will, at some point, write up an article on BERT, but I'm behind on my reading at the minute and racing to catch up – but for anyone interested, one of the sources I'll be using will be this paper from Google AI Language followed by a series of rabbit holes that will no doubt follow the sources listed therein.
Friday
Thursday didn't happen and anyone who tells you otherwise is a liar. Shhhh.
Fitbit
Google, trustworthy company with no history of illicitly tracking users and harvesting vast swathes of data, have bought potential data harvesting tool Fitbit for $2.1 Bn. The company, which I'll say again have no record for extensive data harvesting, can now reasonably be expected to play a big part in the wearables market in future – competing with the Apple watch. While the totally personal data friendly search giant has had wearable products in the past, this will serve as a major leg up.
Wednesday
Another piece from the SERoundtable worth checking out is a brief message on the dangers of creating your sitemap from crawls. It also links out to a discussion on Reddit for a bit more context.
Tuesday
Elon Musk
'It's hard to Google Tesla Solar Panels' was the latest in a long line of bizarre tweets from Elon 'Giant Unusable Submarine' Musk before he was offered an education in SEO by pretty much every SEO with a twitter account. Some of the response was featured on SERoundtable. Worth a look – if only for a chuckle.
Monday
Black Friday
Econsultancy published a blog titled 'How will UK retailers approach Black Friday 2019'. Featuring a few interesting stats on what has become a well-established high point in a faltering retail market, it's a good read (I'm personally waiting to see what Cards Against Humanity will do this year).
---
To keep up to date with the latest search news, you can sign up for our newsletter, or check out our resource section for more actionable advice. Alternatively, contact us to see what we can do for your brand.