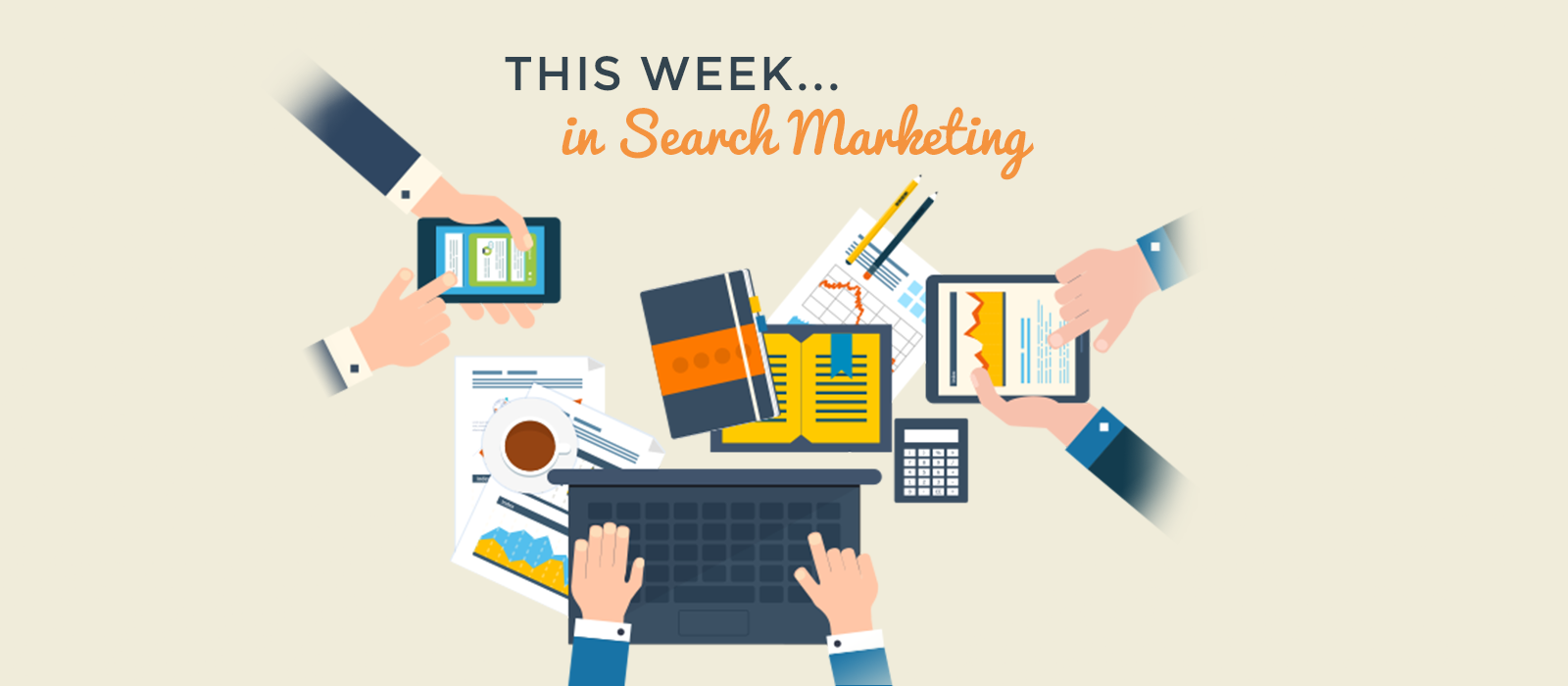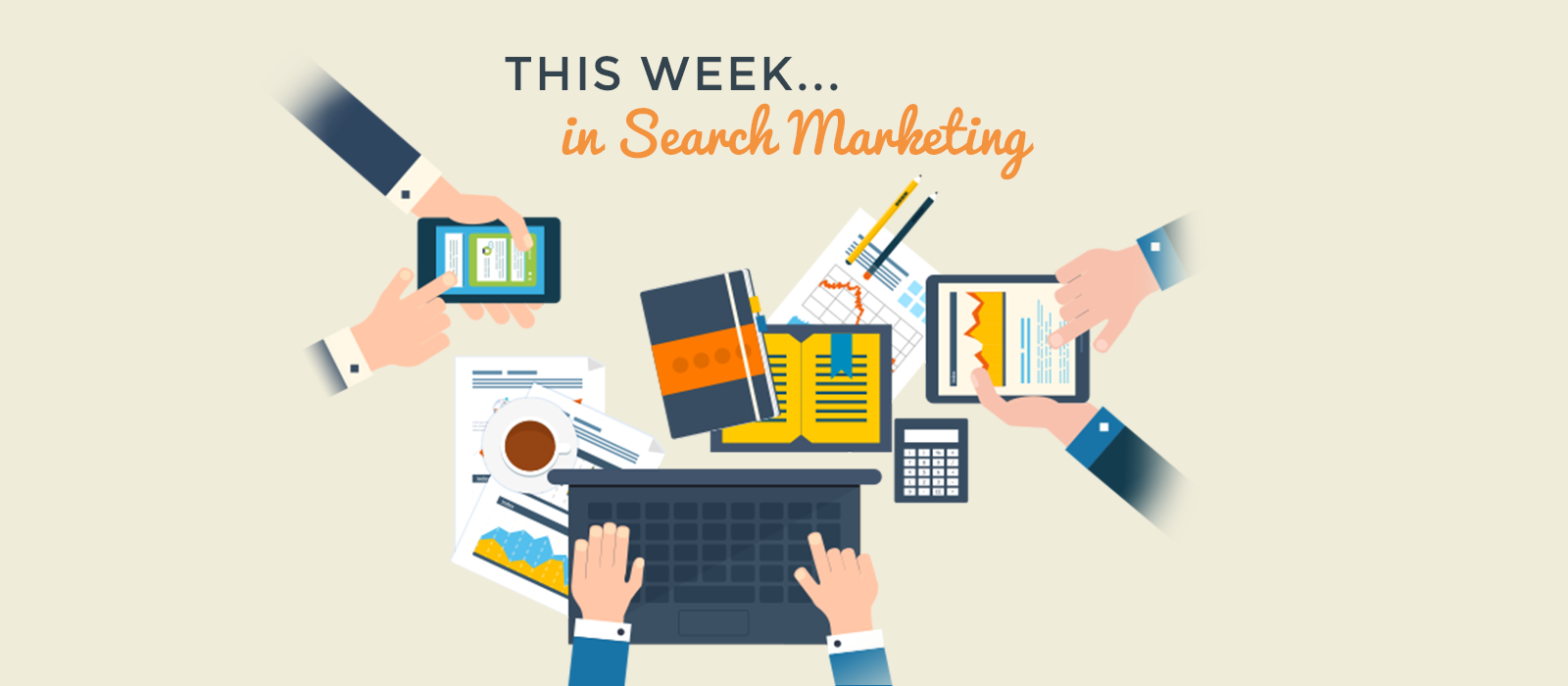 This week in search marketing [30/03/2020]
Mar 30th, 2020
We explore what's new in the world of SEO, paid media, content marketing and social media…
---
Friday
Google uses AI to enhance video call audio
Google is hoping to end low quality video calls by deploying artificial intelligence to "fill in" audio gaps caused by bad connections. It comes as the use of video calls has become increasingly important during the corornavirus crisis.
Google says 99% of calls made using its Duo app experience some form of audio-related issue. Of these calls, 20% lose more than 3% of their total audio, while 10% lose almost a tenth. The new WaveNetHQ  software works by specifically creating speech data to fill the gaps made by drops in audio. It uses a library of speech data to realistically continue short segments of conversations. The AI is trained to produce mostly syllable sounds, and can fill gaps of up to 120 milliseconds.
Google ends support for data-vocabulary.org structured data in rich results
A last reminder to switch to schema.org markup before April 6 to maintain rich result eligibility.
Beginning April 6, data-vocabulary.org structured data markup will be ineligible for Google rich results. Site owners must switch to schema.org markup if they want to maintain Google rich result eligibility.
Google is focusing on schema markup due to its increasing usage and popularity, the company said.
Site owners can use Google's Rich Results Test tool to test live code snippets.
This change only pertains to rich results. Pages using data-vocabulary.org markup for other purposes will still remain valid.
Thursday
Small and mid-sized Google Ads agency partners to lose dedicated ad rep support
Some Google Ads agency partners learned this week that they will be losing their dedicated agency reps as of Wednesday. Google has confirmed to Search Engine Land that it has made changes.
The agency rep program undergoes a review every quarter. The company says the latest change is not related to support limitations during the coronavirus crisis. Google Ads has been notifying advertisers that "some support options may be delayed or unavailable" due to changing work schedules and routines of support specialists since earlier this month in the Google Ads interface.
It also does not appear to be related to the recent overhaul of the Google Partners program eligibility requirements. Google also said the change is not related to whether an agency has premier partner status.
"We recently made changes to Google representative support for our small and mid-sized agency partners," a Google spokesperson said in a statement to Search Engine Land. "These changes are not related to the ongoing COVID-19 crisis. They are part of a routine review where we evaluate our support level for all agency partners. Status as a premier partner does not impact their agency representative status."
Wednesday
Desktop search is rising amid the work-from-home surge
If you've noticed desktop impression and/or click share has been increasing over the past month — and a bump in your Microsoft Advertising campaigns — you're not alone. Microsoft has seen a big shift in PC search share since more employees began working from home. "We're seeing that that's the device of choice when people have the choice," said Rik van der Kooi, Microsoft Advertising's corporate vice president . That's also where Bing, built into the more than 1 billion Windows 10 devices, is strongest.
"Search is more important than ever," said van der Kooi. He noted that in the last downturn of 2008, "search outperformed all other formats. Given stay-at-home and online media consumption, consumers are doing more online research, search and shopping."
The key for marketers, said van der Kooi during the company's live-streamed Microsoft Elevate event Tuesday, is knowing how to adapt as consumer behavior continues to shift rapidly.
Google updates its ads policy for inappropriate content to include 'public health emergency'
Amid the COVID-19 pandemic, Google Ads has updated its Inappropriate Content Policy. The updates take aim at keywords around sensitive events, price gouging and more.
The update, released Tuesday and effective immediately, does not specifically mention coronavirus, but the change is clearly aimed at preventing advertisers from trying to capitalise on the outbreak. Google banned ads for face masks earlier this month.
Zoom CEO freezes feature development to fix security and privacy issues
Zoom has been widely criticised over the past couple of weeks for terrible security, a poorly designed screensharing feature, fake end-to-end-encryption claims and an incomplete privacy policy. Despite that, the video conferencing service has attracted a ton of new users thanks to the coronavirus lockdowns around the world — the company reached 200 million daily active users last month.
TechCrunch reported that Zoom, an enterprise product designed for boring corporate meetings, has become a mainstream product with all the risks that it involves.
That's why the company's CEO Eric S. Yuan has written a lengthy blog post to address some of the concerns around Zoom. He starts by sharing some metrics. Zoom has been used by 90,000 schools around 20 countries. Daily meetings participants jumped from 10 million in December to 200 million in March.
But some companies are starting to reconsider using Zoom for video conferences. For instance, SpaceX, Elon Musk's rocket company, has banned its employees from using the service.
For the next 90 days, Zoom is enacting a feature freeze, which means that the company isn't going to ship any new feature until it is done fixing the current feature set. Zoom will also work with third-party experts and prepare a transparency report.
"For the past several weeks, supporting this influx of users has been a tremendous undertaking and our sole focus," Yuan writes. "However, we recognize that we have fallen short of the community's – and our own – privacy and security expectations. For that, I am deeply sorry, and I want to share what we are doing about it."
Tuesday
Google My Business: When should you use 'special hours' vs. 'temporarily closed'?
Greg Sterling recently hosted the second Live with Search Engine Land, with four leading local SEOs discussing how local and multi-location businesses are coping with the coronavirus crisis. Google My Business was a central topic and there were numerous questions about how to handle business hours updates and specifically when and how to use "temporarily closed."
In a follow-up, Greg asked  Krystal Taing, a GMB Gold Product Expert, to summarise and clarify some of the discussion around business hours. Here's what was said: "If your business has adjusted hours or is temporarily closed for a short period of time (less than two weeks), you should use special hours. For longer extended closures, two weeks or more, you should use the temporarily closed status if you're able to.
"Marking a business as temporarily closed can only be done manually in the GMB UI, so my suggestion is to only use this option if you're managing a small set of locations or your franchisees are managing each location themselves. This is not ideal management for a multi-location business or agency that supports chains."
Asked if marking my business temporarily closed create a competitive disadvantage, if competitors aren't doing the same? Krystal answered: "Now that we can confirm there is no impact to ranking, I would advise to do what you need to keep consumers informed. If you're temporarily closed and you need to ensure people stop showing up to your location, you should update your GMB listing to reflect this. Thankfully, you no longer have to consider how this could impact long term rank or visibility."
Monday
New Google My Business guidance for healthcare providers
Google has published a new help document designed to help healthcare providers get started with Google My Business.
The new document is written specifically for healthcare providers like doctors, therapists, and other medical practitioners with the aim of helping them to claim and manage their practice's info.
Healthcare providers can add details about remote services like telemedicine, which is ideal with people being under lockdown and practicing social distancing. With a verified Google My Business profile, owners and administrators of practices can engage with and update current patients, and attract potential new patients.
Google highlights the following Google My Business features that are useful to healthcare providers:
Manage information such as hours of operation and contact info
Add health services offered, like telemedicine, house calls, diagnostics, and procedures
Engage with patients
Upload photos to show patients what they'll see before they arrive
Control who has access to your business profiles with location groups
Google gives Ad credits for Google Ads Small and Medium-sized Businesses customers
Google has announced that they want to help alleviate some of the cost for small and medium-sized businesses (SMBs) to stay in touch with their customers during this challenging time. That's why they're giving our SMBs worldwide $340 million in ad credits, which can be used at any point until the end of 2020 across all Google Ads platforms.
The news was announced on the Google Help Center and it was said that SMBs who have been active advertisers since the beginning of 2019 will see a credit notification appear in their Google Ads account in the coming months.
This is part of a larger commitment from Google to support SMBs, health organisations and governments, and health workers on the frontline of this global pandemic.
Pinterest rolls out new commerce features for retailers
Retailers on Pinterest will now have more ways to be discovered as the platform introduces new shopping features aimed at bringing products to where users are most likely to shop.
Amongst the updates were:
Verified Merchant Program
Pinterest will now allow retailers on the platform to be verified, making their products eligible for distribution across Pinterest shopping experiences, including 'Shop the Look' Pins and related product carousels. Verified Merchants will have a blue checkmark badge on their profiles, and will be eligible for "high-intent shopping experiences and metrics like conversion reporting," Pinterest said.
Conversion insights
Retailers on Pinterest will have early access to organic and paid conversion insights to more accurately measure Pinterest's impact on website visits, checkouts, and sales across multiple attribution windows.
Catalogs updates
Pinterest Catalogs, which allow brands to upload a product catalog for ads and Shoppable Pins, have been optimized to "lessen the time from feed ingestion to Product Pin creation," Pinterest said. The Catalog update also includes new metrics, near real-time feed ingestion, user experience enhancements, and the ability to schedule feed uploads.
Dynamic retargeting
Pinterest has extended its dynamic ad retargeting to global markets for advertisers who want to reach users who have previously engaged with their brand online or have abandoned their shopping carts.
Now, brands can globally retarget exact or similar products that users search and save on Pinterest. The company said it will be working to build out even more "optimisation levers" to give retailers more control around dynamic targeting.
---
To keep up to date with the latest search news, you can sign up for our newsletter, or check out our resource section for more actionable advice. Alternatively, contact us to see what we can do for your brand.