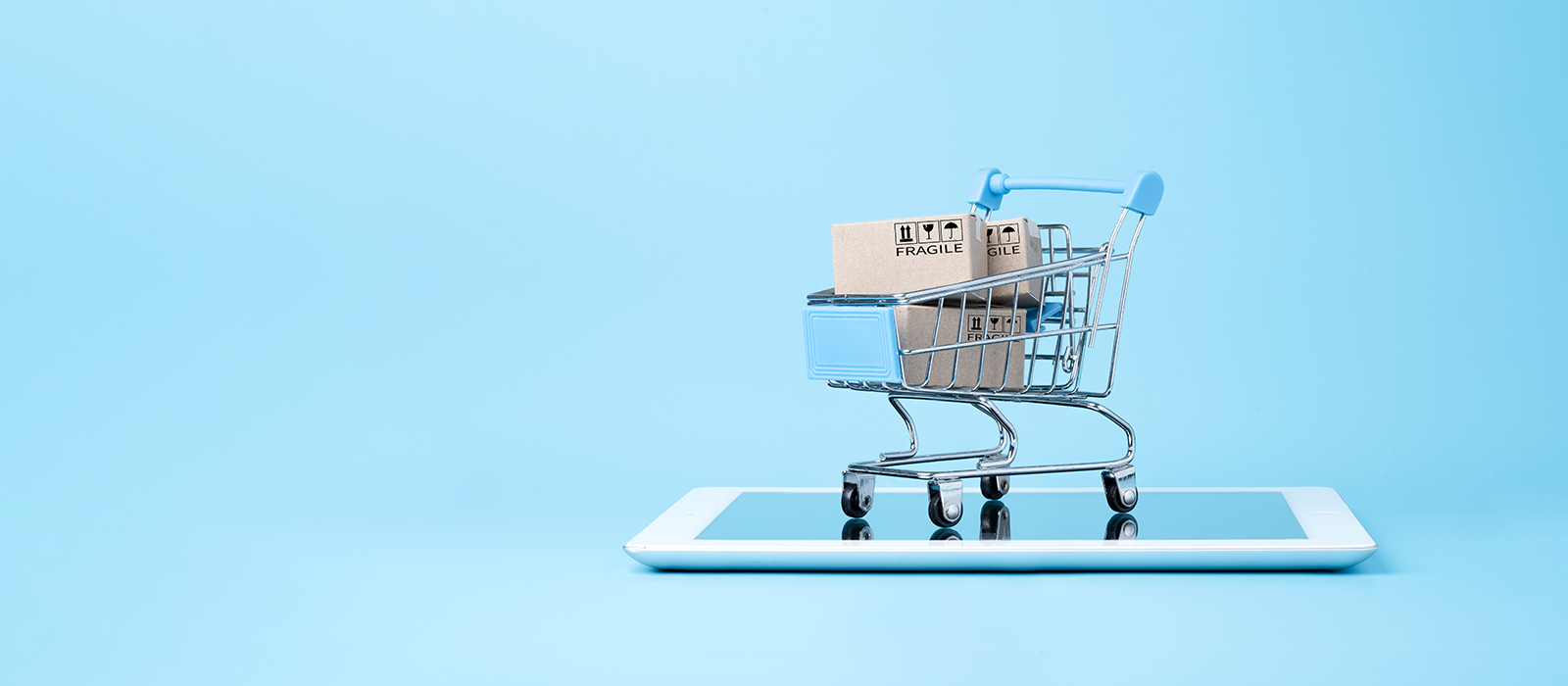 Three SERP developments eCommerce brands shouldn't miss
Apr 14th, 2022
With eCommerce solutions featuring more and more often in search results, there is every reason to believe that a larger part of the purchase journey will happen in the SERPs. For that reason, these three recent roll-outs should be a priority for eCommerce brands.
---
A search for a product – even a generic search like [men's shoes] – looks a lot different than it used to even a few years ago. As I've stated in previous articles, Google is slowly shifting from a simple list of results to a custom web-page for the search term. Beneath a carousel shopping add, beneath three further text ads, the SERP proper begins with two search results that are about as far removed from the archetypal '10 blue links' standard as you can get while still being recognisable:
---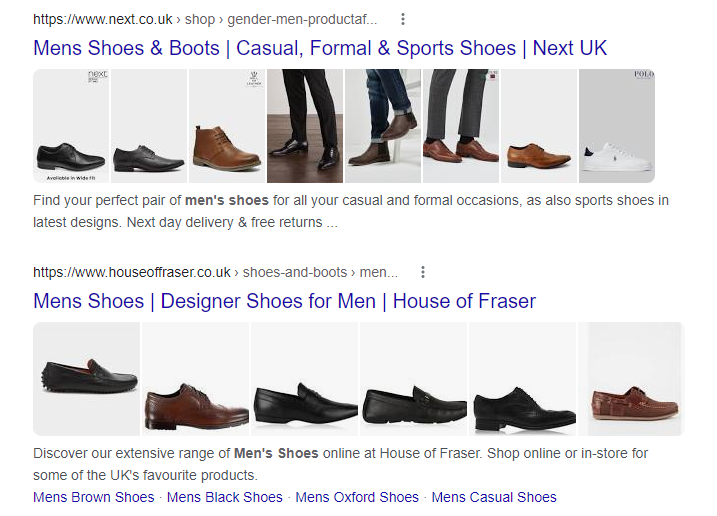 ---
There's then a local pack, another pair of results that match the above, then five more results with thumbnails. Already the SERP is far more visual – the 'Shopping' page, however, could – at first glance – easily be mistaken for an ecommerce page, eminently refinable, just missing (for now, at least) an 'add to basket' option.
Update one: Browse by Product/Store
The oldest of the updates, the ability to browse by product or store has been running in the US for a little while (we've seen it in the UK, but it's not something I've been able to replicate) aims to provide local options to users and improve the visibility of local retailers.
Why this is important
For retail businesses operating both online but with physical premises, this update can encourage footfall for stores, but also boosts visibility at an important stage of the buyer's journey, allowing more retailers to compete for limited space in the SERP with larger competitors.
Although this should be something all online retailers consider, it should carry increased priority for retailers dealing with larger purchases (boilers, as in the SERP example above, or cars as they increasingly enter the SERP) as, when shopping for such products, consumers are more likely to visit physical stores.
How to prepare
The first thing for retailers to ensure is that they have an active Google Merchant Center account with up-to-date stock. You can also add products to your Business Profile by uploading them to the 'Add in-store products' section.
Update two: Search by image and text
What may seem like just an interesting technology development is potentially a hugely important development for eCommerce brands. Again, this is a beta in the US only, but this, or a refined version of it, will likely hit the UK this year (if other such betas can be used as a guide).
Refinement in this manner is something that combines a whole host of different machine learning capabilities and, honestly, is even more impressive than it looks. It needs to 'understand' the image (commonly referred to as 'computer vision'), and it needs to 'understand' the language and context of the refinement (likely some kind of NLP).
---

---
This will eventually allow users to search for variations in style, in colour – perhaps even in price – of products people see in the wild, but also eventually products they see online.
Why this is important
This represents a pretty big step in the ability of Google to act as a personal shopper. While many of us have gotten pretty proficient at using Google with its many quirks to look for bargains online, this gives people access to products immediately at the moment of awareness. Although the obvious use-cases are going to be fashion and furniture and the ability to optimise for impulse purchases (something more difficult for eCommerce retailers than their bricks-and-mortar cousins), this will have utility in every retail space and at all levels of the purchase funnel.
Whether a consumer is looking for information and products to help get a scratch out of their paintwork, find a matching roll of wallpaper, looking for animal or plant care information, there's a huge range of situations when a quick photograph and a couple of words will rapidly speed up the discovery process for the user.
How to prepare
Much of the required action for this is standard SEO best practice – rich, useful descriptions, accurate information etc. – but one area that many online retailers will need to improve is imagery. With advancements in computer vision (and there's some evidence that this is already in play for video in YouTube) allowing Google to perform such complex tasks as recognition and refinement it is more important than ever to provide as much visual data as possible.
For example – note in the image above that all of the initial and refined images returned feature both feet and legs; the algorithm isn't specifically looking for a pair of yellow shoes with straps, it is identifying a host of possible entities within an image and looking to match those as closely as possible. While it may not always be the case, the traditional image of shoes on eCommerce sites (one or both shoes in a single image, without the feet or legs) would likely rank far lower for such a query as it matches fewer points with the initial image.
So, show as many sides, colours and angles of the product as is reasonable – not only will it help the algorithm, it's also useful for the consumer.
Update three: Google Trusted Store Badge
Designed to reward brands providing an excellent Google Shopping experience, Google has launched a "Trusted Store" badge in the US. The article including the launch, from Vice President, GM, Merchant Shopping, Matt Madrigal, states the following on the new feature:
---
Merchants who provide excellent shipping and returns services, for example, may receive a badge indicating they're a Trusted Store, which will appear alongside their free product listings on the Shopping tab. Merchants receive a Trusted Store badge based on their performance across metrics relative to other merchants, including but not limited to shipping speeds, shipping and return costs, and return windows.

Based on our early testing, merchants displaying a Trusted Store badge are more likely to receive clicks. We're also seeing stronger traffic to lesser-known merchants. Keep an eye out for the Shopping Experience Scorecard program, which will roll out across the U.S. in the coming months.
---
Why this is important
As the quote above states, Google's testing indicates that this could be a boost to overall clicks for recipients of the badge and also a huge boost for lesser-known brands that shoppers may otherwise avoid. With Google hugely important to a majority of buyer's journeys, having this performance-based boost to legitimacy could be huge for qualifying retailers.
---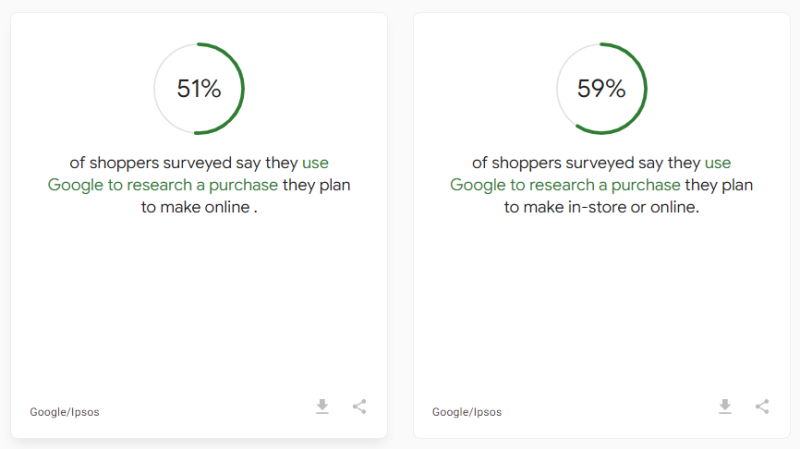 ---
How to prepare
Google is introducing a shopping experience scorecard by which retailers will be judged and determined to be suitable for the program. Again, this is a US only initiative at the moment, but is likely to rollout to the rest of the English web in fairly short order.
For that reason, you can start to look at the below areas and assess where your brand fits in relation to your competition and, with some tweaks, your Merchant account should be eligible by the time the program comes to the UK.
---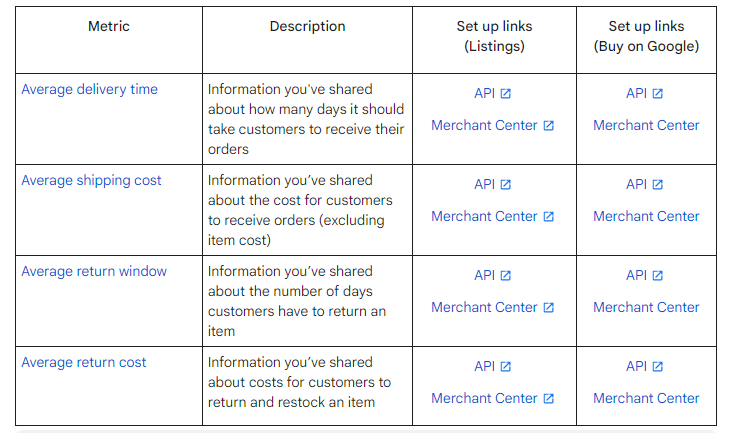 ---
Want help keeping up-to-date with the ever-changing world of search? Contact us and see what our experts can do to keep your brand ahead of the curve.