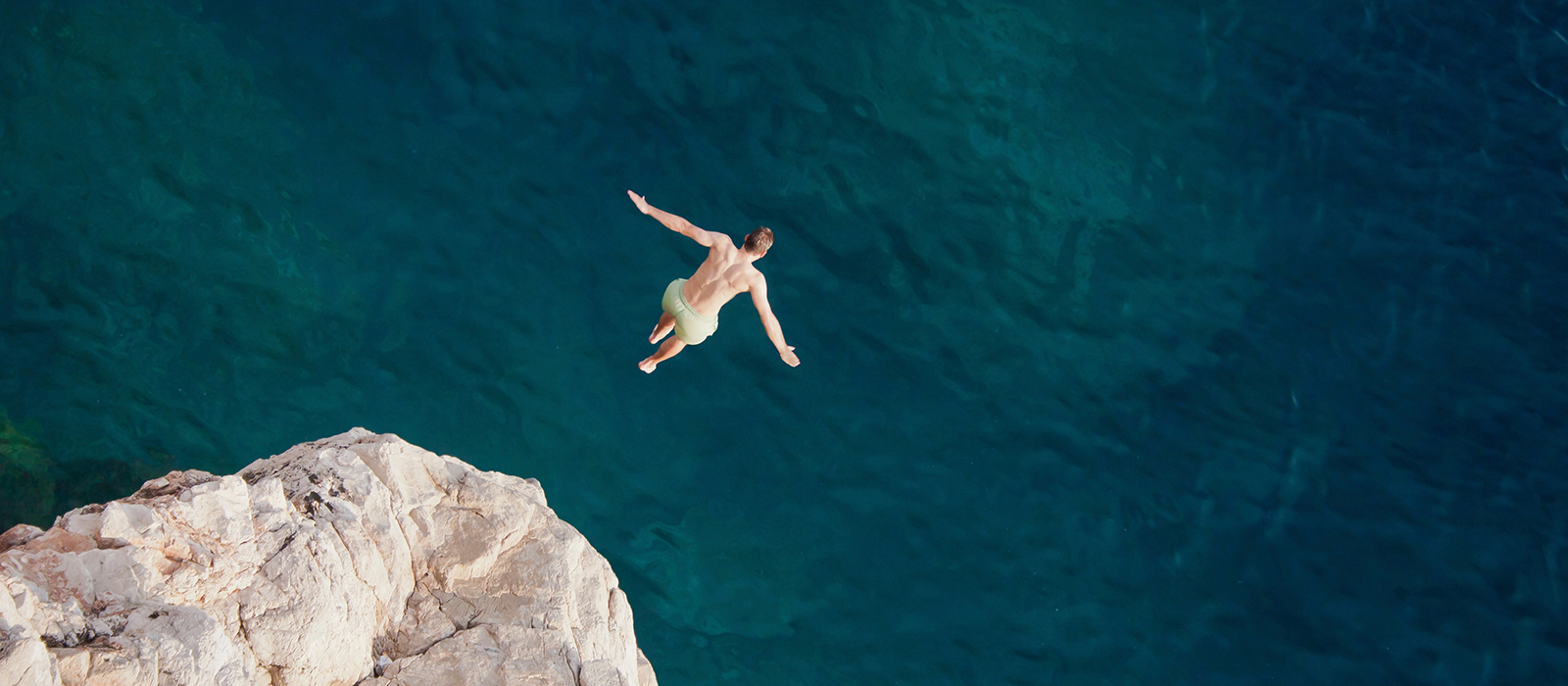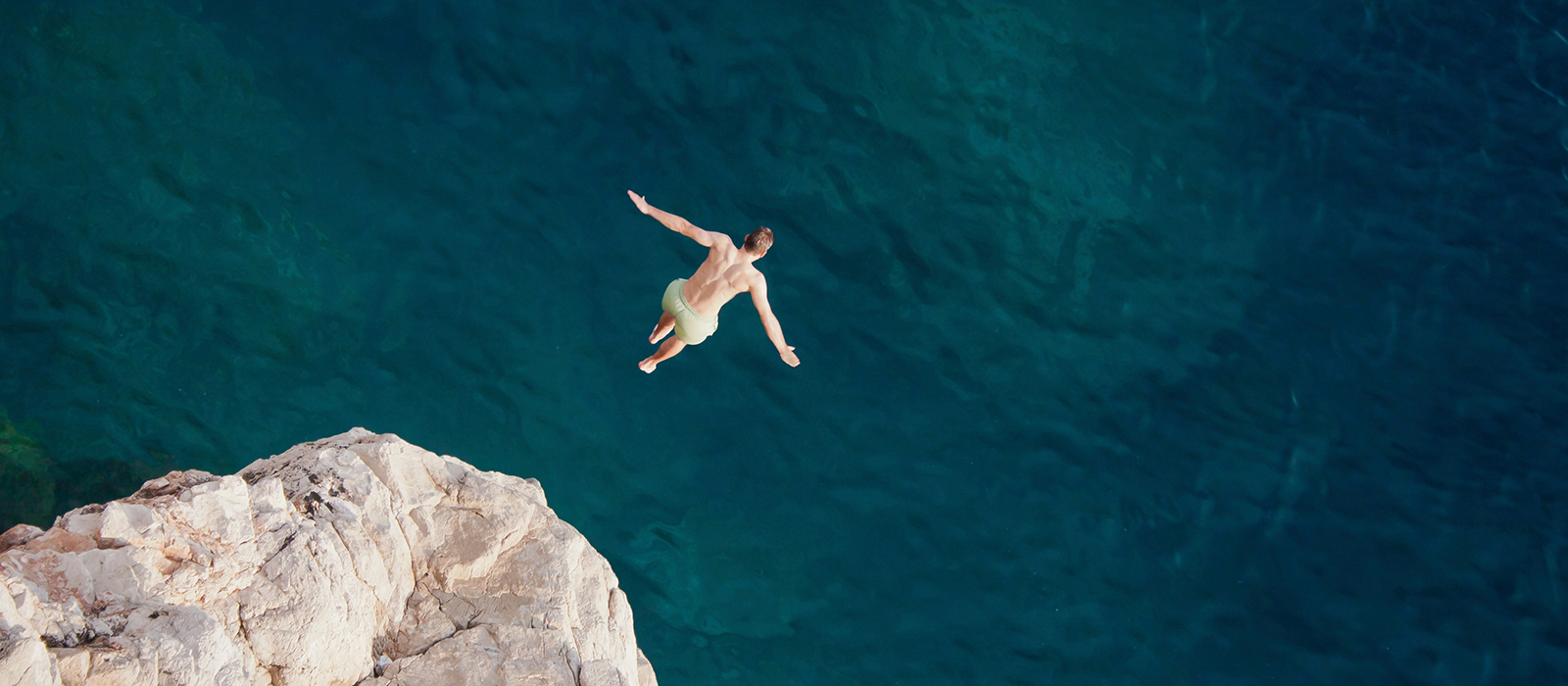 Wish you were here – how social proof & UGC are driving the travel industry
Sep 9th, 2015
It seems that no holiday is complete nowadays until you've posted photos, videos and reviews online to share your experience with the world
---
Hotels and travel companies can take advantage of this trend by embracing social proof and user generated content (UGC) to increase engagement with their brand and drive sales. The popularity of social media coupled with an increasing tendency for hotel and travel consumers to conduct online research before purchasing, present an enormous opportunity for marketers in the industry.
TripAdvisor's 2015 TripBarometer report found that accommodation ratings on a review site are the second most important factor impacting booking decisions behind price. In addition, 85% of consumers are influenced by photos and videos posted online.
What is social proof?
Social proof is when people trust and copy the actions or behaviour of others, a psychological phenomenon that has been employed by marketers long before the internet or social media.
Consumer reviews are the most obvious type of social proof and TripAdvisor perhaps the most well-known of the travel review sites: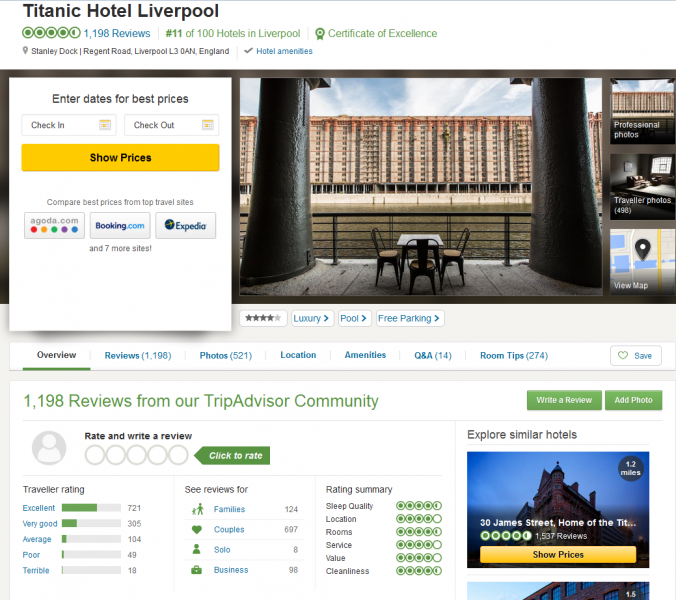 While some businesses are sceptical of the impact review sites may have on their reputation if they include negative reviews, research by Reevoo has found that 68% of consumers trust reviews more when they see both good and bad scores, while 30% "suspect censorship or faked reviews when they don't see bad scores".
Booking.com pulls all the social signal levers in its search results, even indicating how popular the hotel is by the number of people looking at it and creating a sense of urgency by showing when rooms are running out.
As well as influencing consumer choices with user ratings, here social proof is persuading them to act more quickly.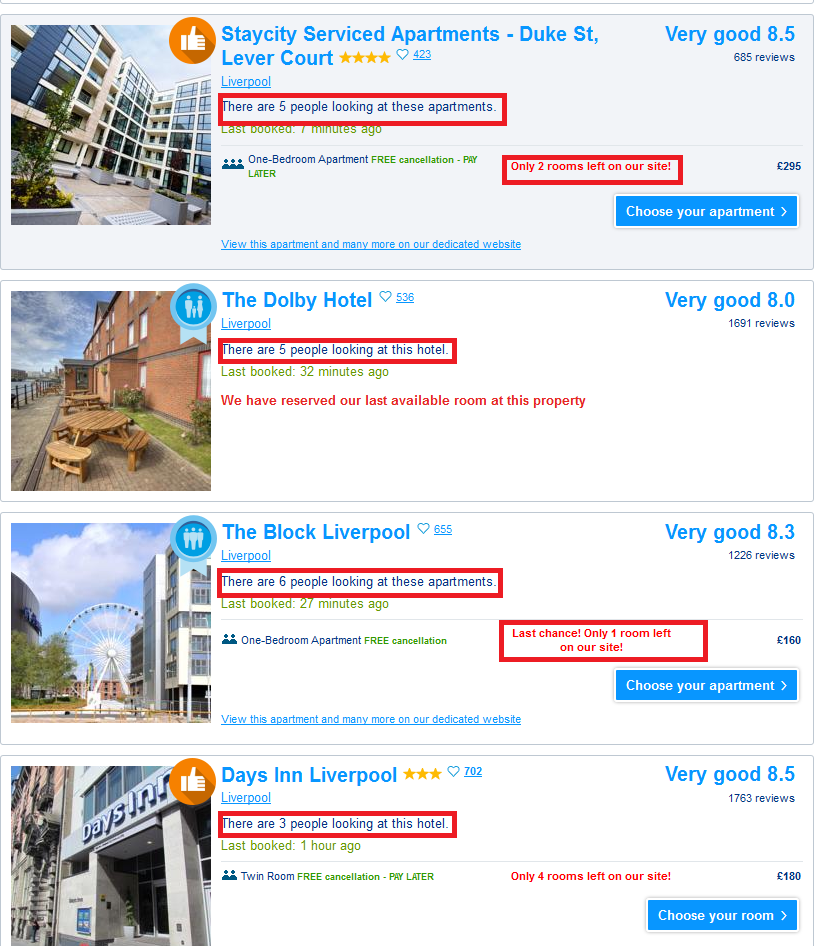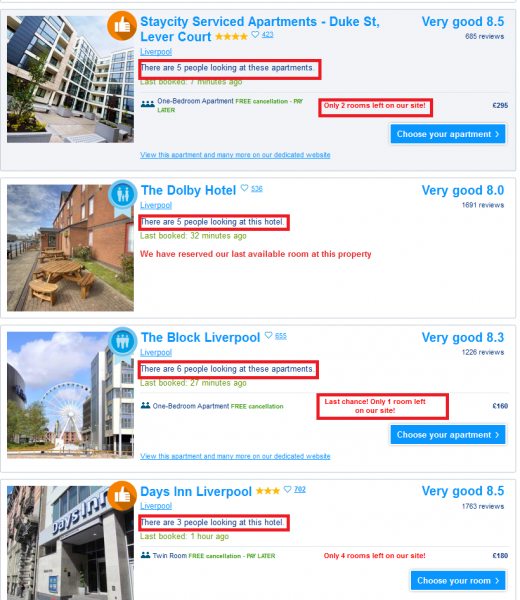 Encouraging guests to leave reviews and optimising your profile across review sites can help you tap into the potential influence of the social proof.
UGC and social proof can boost conversions
Research carried out by digital marketing expert Kris Littlewood found that including user generated content and ratings on a hotel's own website in a familiar, 'review site' type format improved site engagement and also boosted conversion rate by 17.8%.
Could taking ownership of customer feedback and ratings by incorporating user generated content into your website amplify the effect of social proof?
Social signals as a ranking factor
As well as amplifying your brand's online influence and boosting conversions, the buzz created by social signalling is an important ranking factor for search engines.
According to Searchmetrics' Search Ranking Factors 2015, social signals correlate strongly to better rankings, perhaps in part because a high number of social signals implies that the site regularly adds new content and this plays a role in driving direct traffic and brand awareness.
Although Google continually emphasises that it is not using social signals as a direct ranking factor, the evidence suggests that it pays to have a strong social media marketing policy.
---
Want more actionable insights?
In our eBook, Click Consult reviews the hotel and leisure industries and combines the best of of our industry insights with our award-winning search marketing expertise. It's a comprehensive, plain English guide to optimising your search marketing strategy, highlighting specific opportunities and best practice for your sector.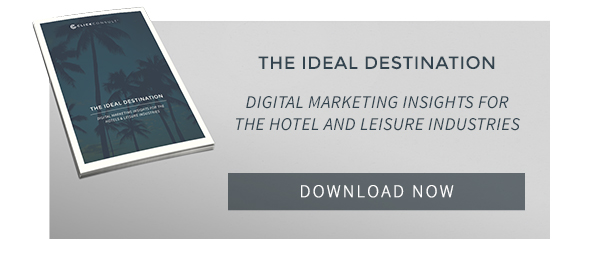 ---