The Core Web Vitals update has the potential to be one of the most important Google updates of the last decade. It won't be felt immediately but, as with the shift to mobile, over a few years. Although that gives us a little time, it doesn't give us an excuse
The Core Web Vitals update is, collectively, one of the first major inclusions of UX into the way that Google ranks websites in search results.
Likely to have fairly small immediate impact, the advanced warning that Google has offered has really only come for the mobile and page speed updates over the last few years. While the algorithm is seemingly in a near constant state of low level flux, these major additions tend to be signposted as they represent nudges from the search engine toward where they need webmasters to go.
As a result, the impact of this in the mid-to long term of this and inevitable other UX related updates, will be cumulative. So, while your site may not suffer from poor scores immediately, it is well worth taking it seriously.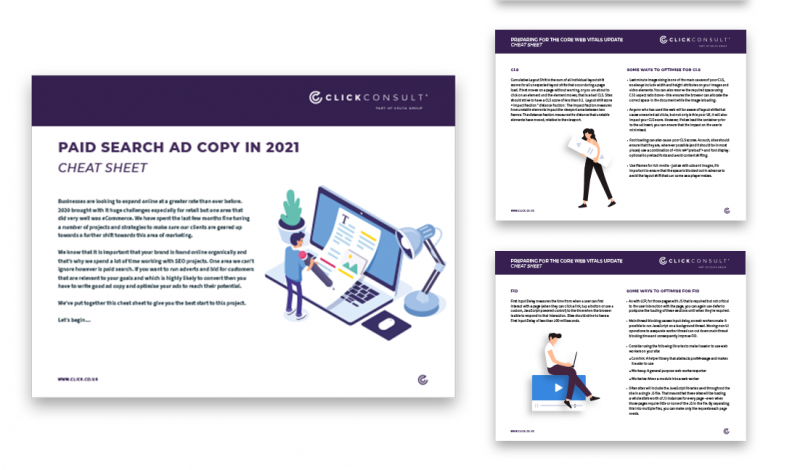 The 'Preparing for the Core Web Vitals Update' Cheat Sheet includes:
What each element of CWV is
What impacts your scores
Some ways to optimise your site
Know someone looking to prepare for the CWV update? Why not share this cheat sheet with them via social media!
As ever, Google's motives and methods can be questioned – just as we mentioned with the schema cheat sheet, their profits are linked to quality search above all else. While with structured data, the nudge is in the direction of well structured and connected information, the CWV update will shift a greater burden of responsibility for the positive experience of Google users firmly on to the shoulders of webmasters.
In this instance, what's good for Google is good for the user and – if you can ensure you're keeping up with the requirements of the modern web – will be good for your brand. So why not take a look at how you can prepare for the CWV update?