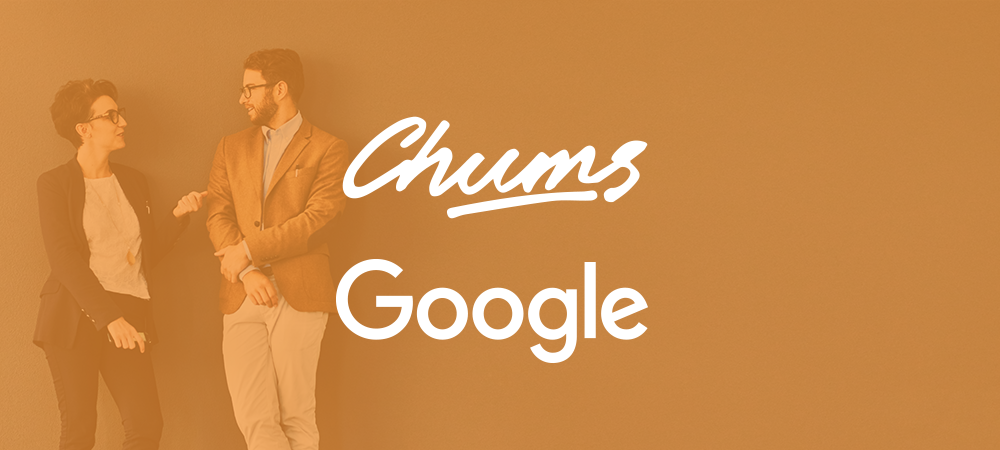 Our objectives for this client were to drive revenue growth whilst managing ROAS, as well as making sure that with a consumer shift from the high street to eCommerce, that Chums could grow as a business and remain market leaders
---
About Chums
Chums is a mail order company with 30 years of experience, they provide quality clothing and furnishings at fantastic prices. With their customer base firmly at the heart of their business strategy, they are proud of the fact that some of their first customers are still buying 30 years later.
With wide ranges of men's and women's clothing on offer, and the recent addition of furnishings for the home and garden, Chums are a company that diversify according to the needs and desires of its customer base, often bringing in ranges at the request of their customers.
The challenge
The challenge for Chums was to build on its success in 2020 by capturing new customers as they continued to move online in the wake of the COVID pandemic. Chums understood that there was still significant opportunity through paid search, and so the challenge was how to reach these new customers in a profitable way in an increasingly competitive marketplace.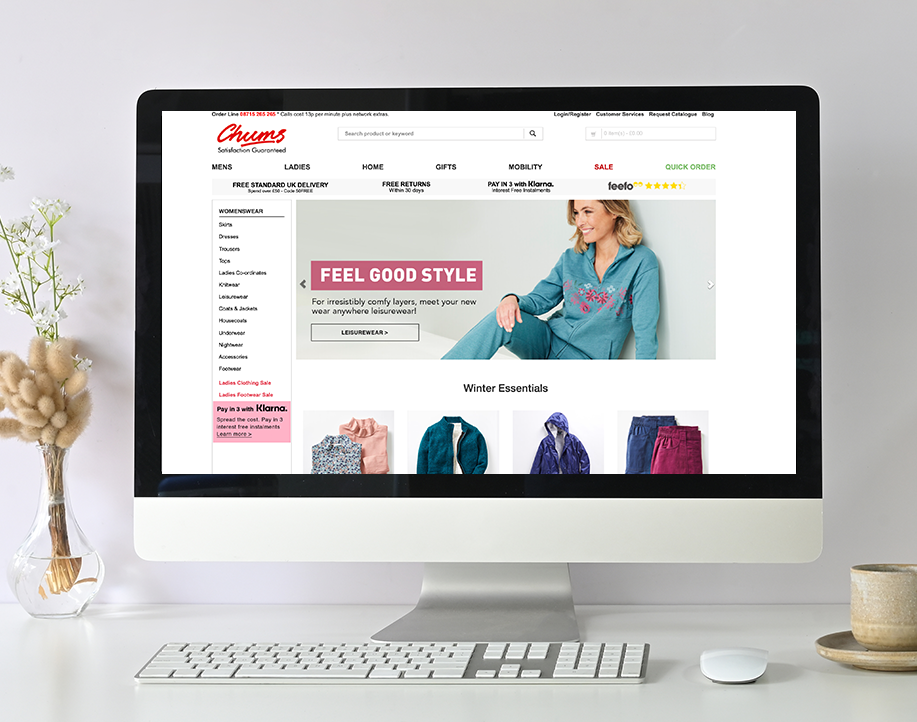 The approach
We decided to implement broad match keywords in Chums' account to tap into more queries and attract incremental traffic to their website. To begin with, smaller campaigns were placed live, and monitored over a 2 week period. The results were an immediate success, with an increase in conversions at strong ROAS. Following the initial success, Chums implemented broad match campaigns on their core campaigns and again, the results generated immediate results.
The results
Since implementing broad match keywords, Chums has seen a a 47% increase in transactions YoY and 9% increase in average order value as they capture new customers on their generic campaigns. Most importantly these stats are supported by a 62% increase in new customer revenue, meaning a consistent ROAS was maintained against this growth.
At the start of 2021, we were facing a challenge with growing our generic campaigns profitably. However through adopting a test and learn approach with Google and Click Consult we are extremely pleased with the uplift in clicks, demand and ROI that has enabled us to scale up sustainably. – Paul Gray, Marketing Director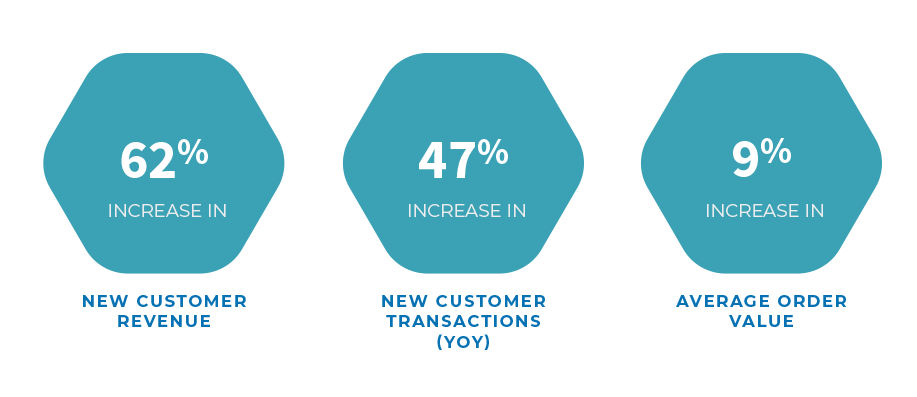 Download this case study