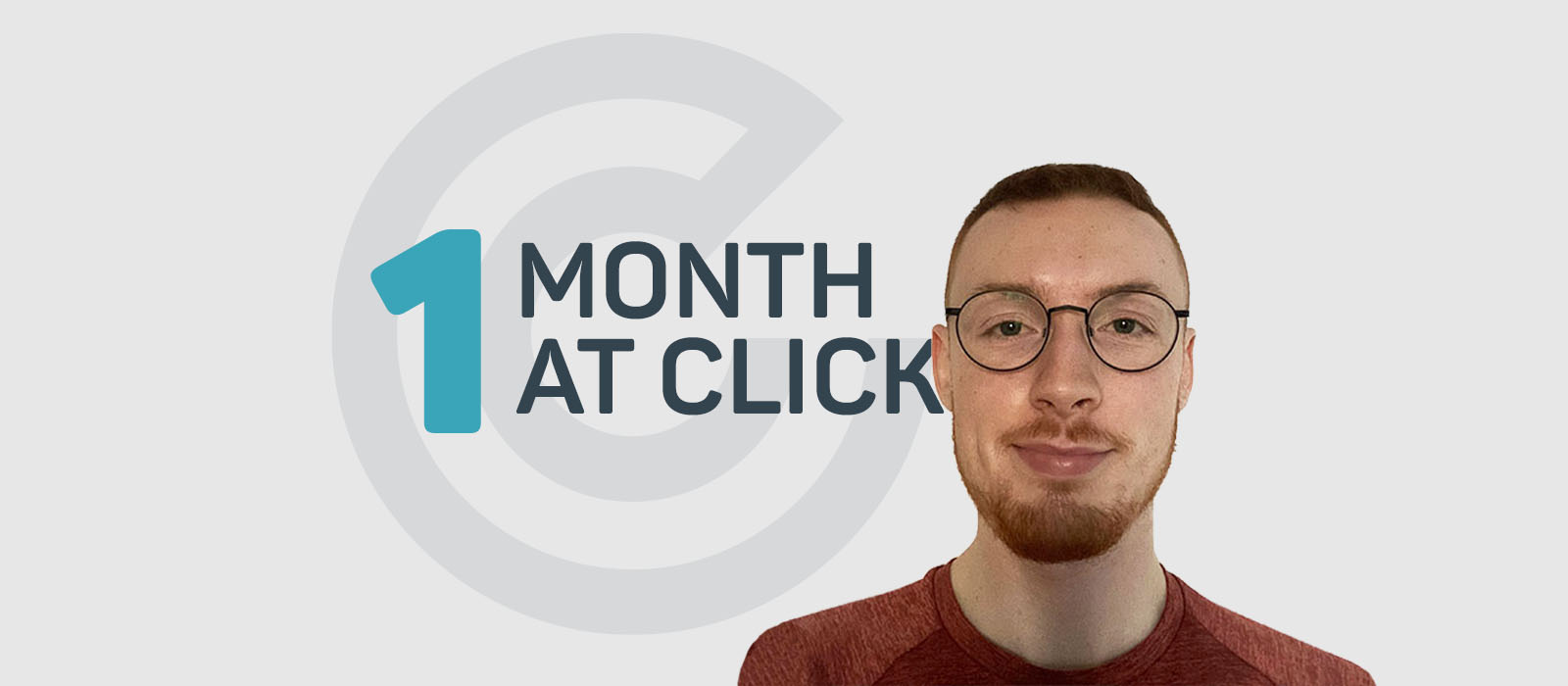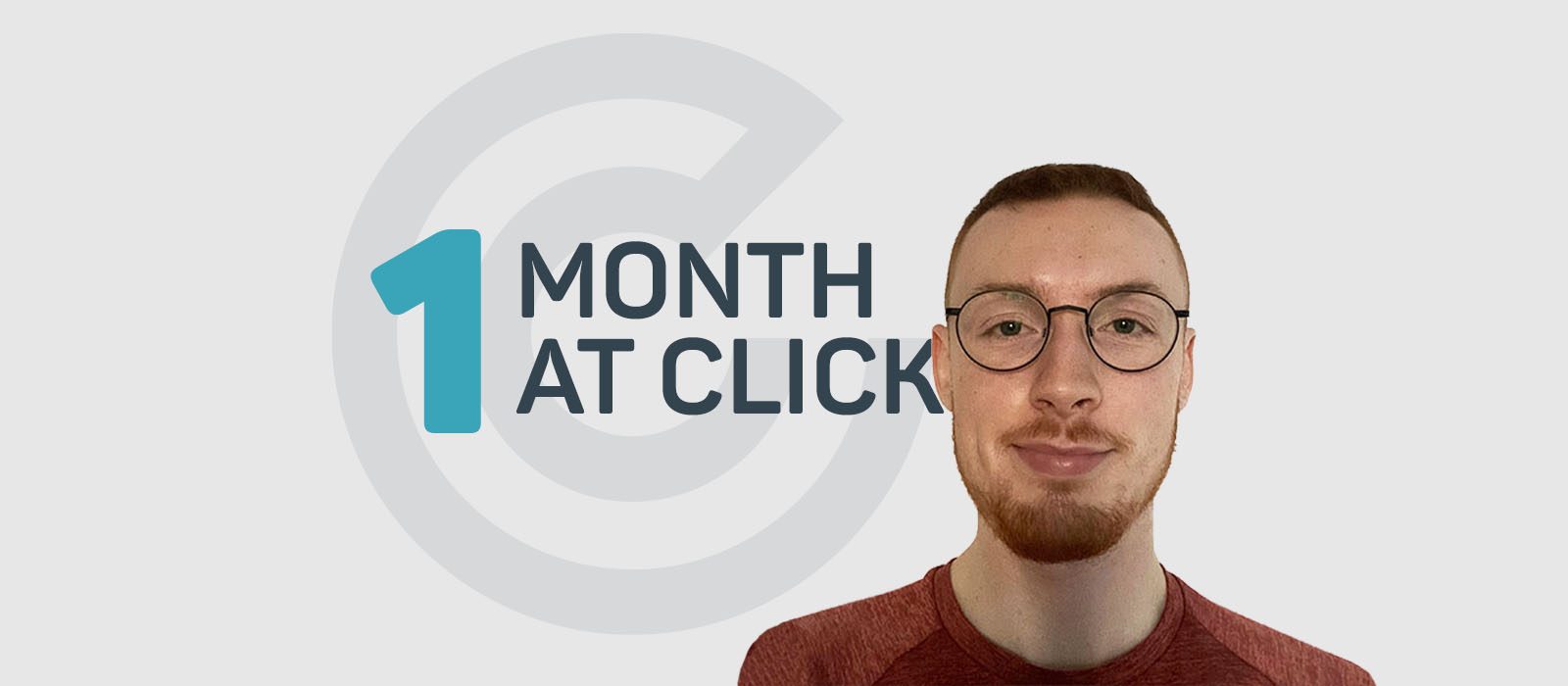 1 Month at Click – Matty Robinson
Jan 25th, 2022
Starting a new role can be nerve-racking, exciting, and downright scary all at the same time. Here at Click, we try our best to be welcoming, fun and friendly to combat any new-role jitters. It's easy enough for us to say that we're a great bunch of people, but what do our new starters think 1 month in?
---
The 'victim' in our second post of the series is Matty Robinson, a straight talker who joined us in November 2021. Let's see what he has to say…
Could you introduce yourself, and what your role is?
Hello! My name is Matty Robinson and I am a Content Marketing Executive at Click Consult. Similarly to Nicola (who is also fairly new!) I work with the content marketing team to help increase visibility and engagement for our clients.
What about the role interested you?
The role interested me as I am comfortable with technology, but I'm quite new to the content marketing side of things – I'm fond of new challenges, so I knew that Click would be the perfect place to challenge me.
How do you feel about working with Click one month in?
I am really happy about my time at Click so far. Everyone is really friendly and supportive, which is great considering the role is a brand new challenge for me. Nothing is too much hassle for people, and we all pull together to get things done.
What's your favourite part of the role?
My favourite part of the role is probably the outreaching stage. I enjoy searching for new influencers to collaborate with – and I don't mind writing a few blog posts along the way either.
What advice would you give to any new starters?
The advice I would give new starters is take in as much as you can from the introductory meetings. Also, don't be afraid to ask questions at the start if you are unsure about how certain processes work.
Our last question for you today Matty; do you have a favourite film? If so, what is it?
I have a huge list of favourite films, but one that stands out for me is The Social Network.
---
If you think you'd be a great fit for Click Consult, we'd love to hear from you. Check out our latest vacancies on our careers page!