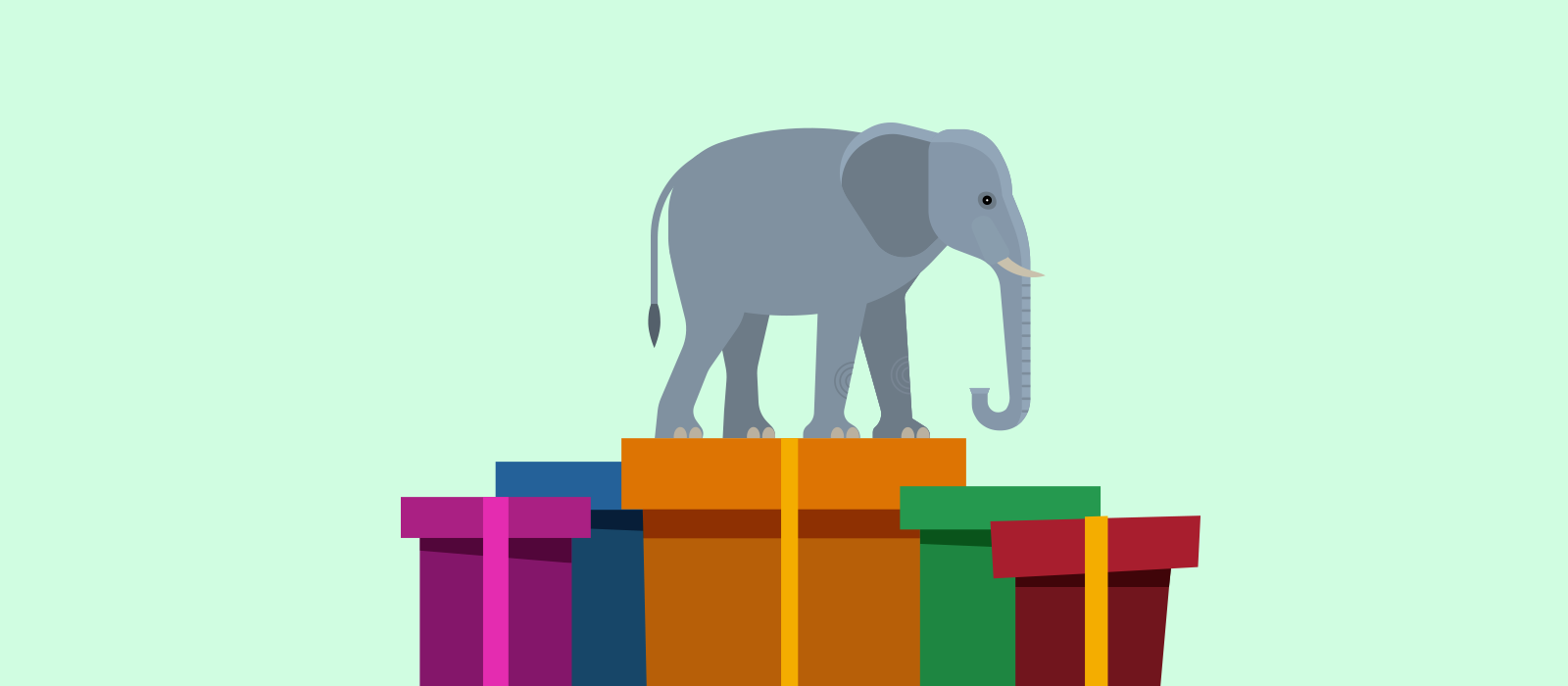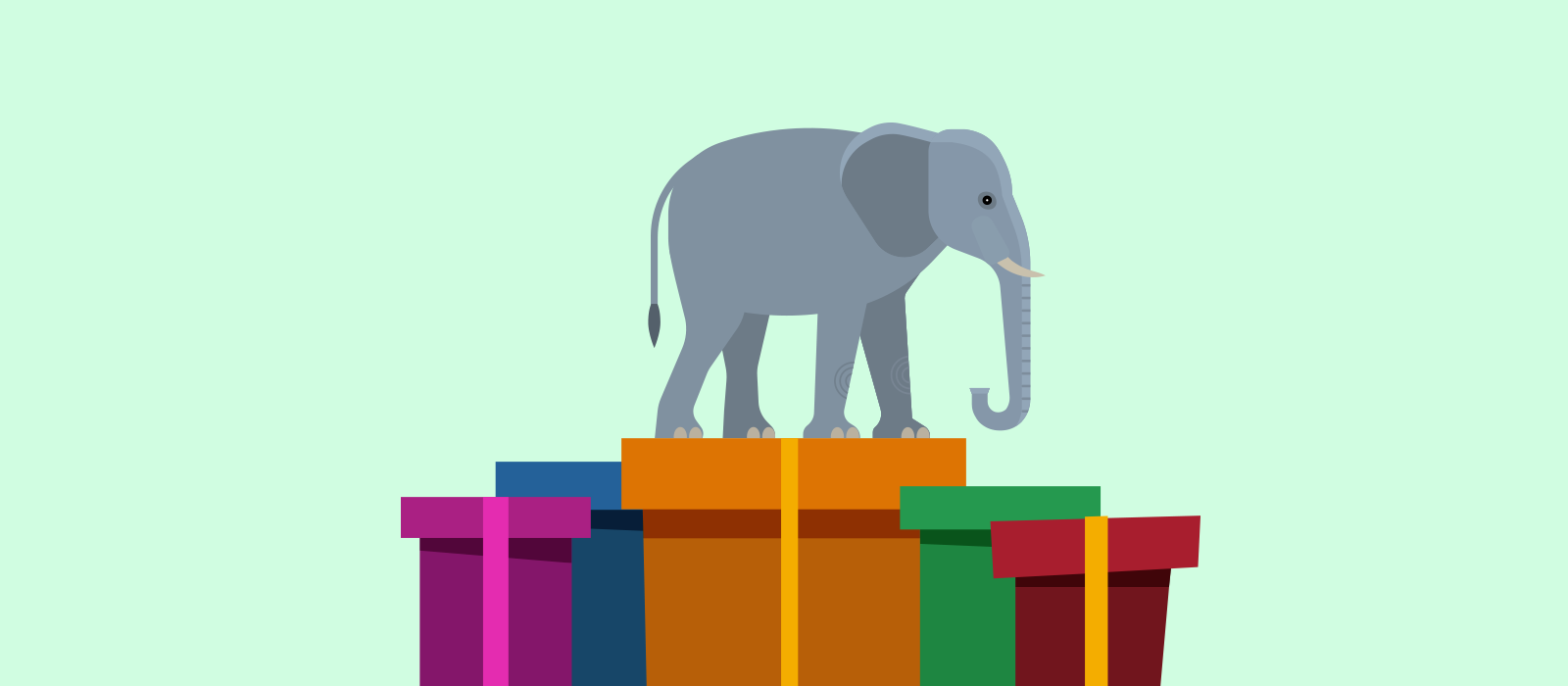 101 – big content – the time is now
Jan 18th, 2018
2018 is a time for change. As we're sure you've heard, many businesses are scrambling for market share and by adopting trends early and preparing yourself you could gain a vital advantage over your competitors
---
As well as the obvious trends of getting your website optimised for mobile and voice search one of the things that 2018's successes can be attributed are the adaptation and implementation of big content.
So what is big content?
Originally the term big content was coined to cover the amount of content that was being produced by businesses in order to gain traction on search engine results pages (SERPs). It was a term that marketers felt could encapsulate the need to cover as many keywords as possible and was often considered to be a partner in crime for 'big data' as a proven method for success.
Now however, and thanks largely to Moz, it is a term which is used to emphasise the quality of the content that is produced. They decided to take the term away from the volume definition (lots of content) and more in the direction of the value of the content or the depth. They defined big content as content that takes a lot of effort and also breaks the mould of some traditional content types.
They also suggested that the effort was worth it, in the form of having a longer shelf-life and longevity, also known as evergreen content, because it creates a barrier to entry for your competitors and because it typically 'rides the wave' of a big idea.
Here at Click Consult we've taken this on board with well over 60 eBooks published, most notably the SEO Uncovered series. It is this long-form content or big content that breaks the mould and identifies best with the audience with whom we are in communication with.
Big content to us is also the idea that your content must not only be of a high quality but that it uses a wide range of features. By adding in images, videos or infographics you are sure to boost engagement. Quotes add trust and authority and internal links add the opportunity for further reading. By adding in social share buttons it is possible for the user to share and expand your audience, whilst comment boxes invite interaction and debate.
Proof of concept
Scouring the web for proof of concept that long-form content, that is image heavy, has quotes and statistics and which is shareable does better than standard post is pretty easy. Everywhere you look it is plain to see that information is key, the more of it and the more relevant it is, the better it tends to perform.
Last year BuzzFeed discovered that its long posts, those that were 3,000 words or more, on average received 123% more shares, a similar pattern to The Guardian as seen below.
---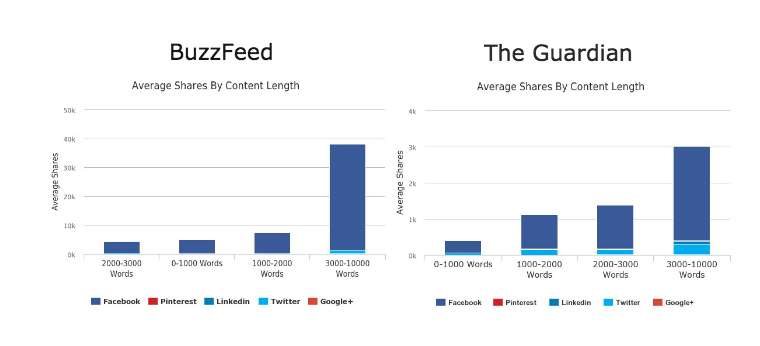 ---
This is interesting given that the two sites are vastly different in the way that produce and distribute their news. Readership at both is high but BuzzFeed seem to share more 'viral worthy' post and have a stronger connection with a younger, more digitally savvy audience.
From a business perspective the goal may not solely be on audience however and if you want to generate new business and leads then you need to not only entertain but inform. You need to be able to discuss points that will generate interest and surely the more you have to say, the more authority and trust you can gain. The below chart shows a selection of 217 generated leads and it is interesting that 140 or 64.5% of them come from a long form blog.
---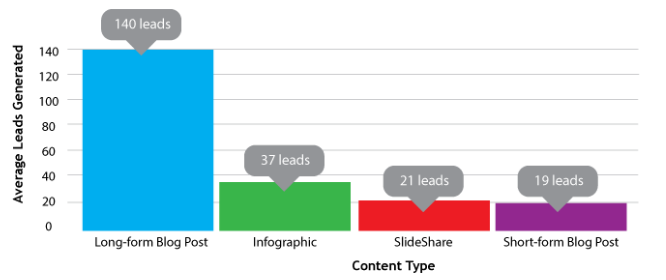 ---
Further proof that word count is key is this chart that shows the average word count per page based on search ranking:
---
---
Why is big content so important?
Statistics from the MarketingMag at the tail end of 2017 relating to spend and performance of content were something of an eye opener and follow up on the points in the proof of concept section above. Their findings showed that:
Content marketing will be a £300 billion industry by 2019 – more than doubling in the last four years
Google's number of indexed pages has grown from 1 trillion to more than 30 trillion in the last seven years
We have seen eight consecutive years of double digit growth in the content marketing industry
B2B content marketing accounts for 52% of all revenue in the content marketing industry
The most successful businesses have marketing departments that dedicate 39% of the budget to content
70% of markers plan to add more content to their yearly strategy than the previous year
---
Click Consult is proud of its strategic approach to search and believes that pushing the boundaries of best practice forward is an important part of what makes it an award-winning search marketing agency. To find out what Click Consult can do for your brand, contact us today; or for actionable industry insights, check our blog or resource pages.