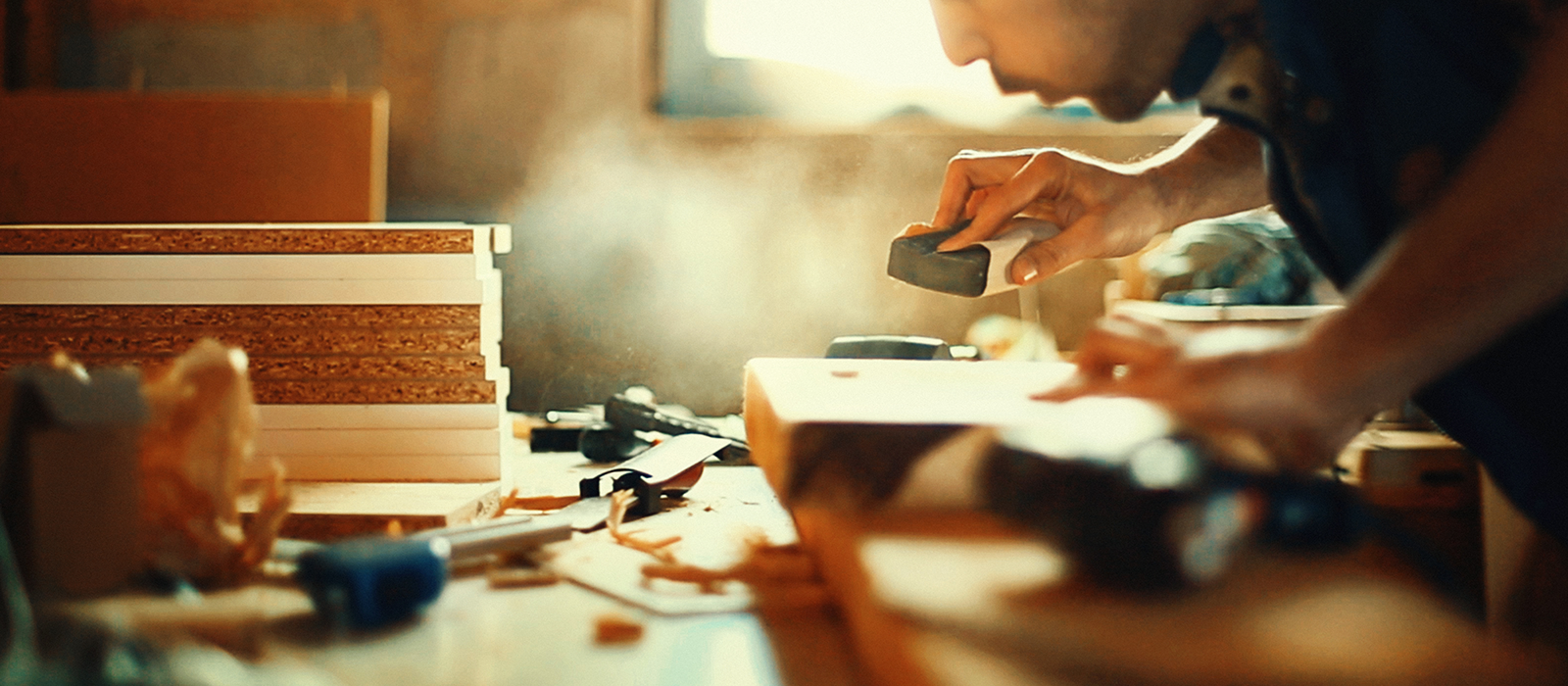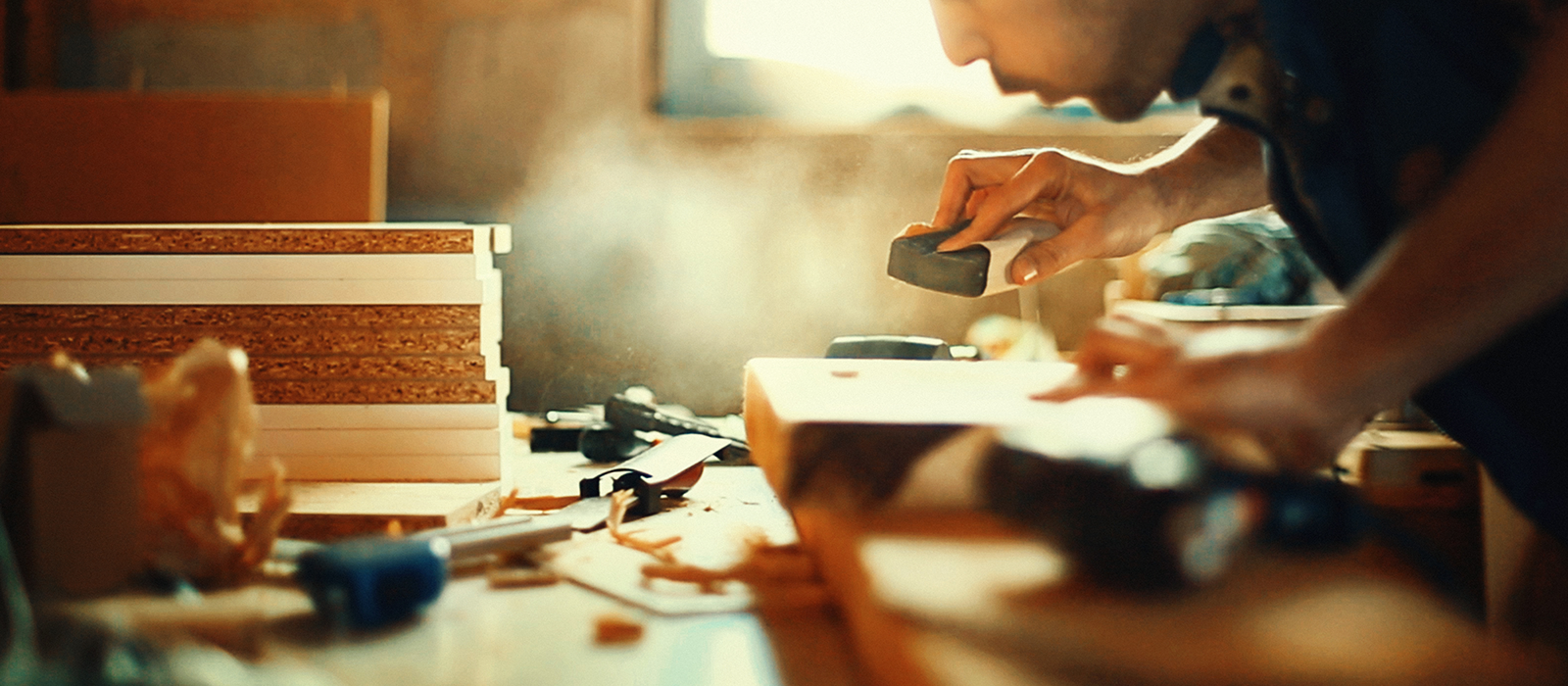 101 – How to craft the perfect blog post [including tips and templates]
Jan 6th, 2017
There's no doubt I've set myself a tall order with the title and aim of this post…
---
But here I've pulled together what I consider the cream of best practice advice from authority sources and thrown in some tips of my own on the style, structure and content behind a successful blog post.
Headline
Your headline shouldn't be a throwaway afterthought – it's the main hook for your post. If it doesn't stand out capture the reader's interest straight away, you won't get a click.
Your headline needs to:
accurately and specifically convey the subject matter – How to stay calm under pressure
sum up the relevance and benefit offered – Amazing charts that will turn you into a baking whiz
---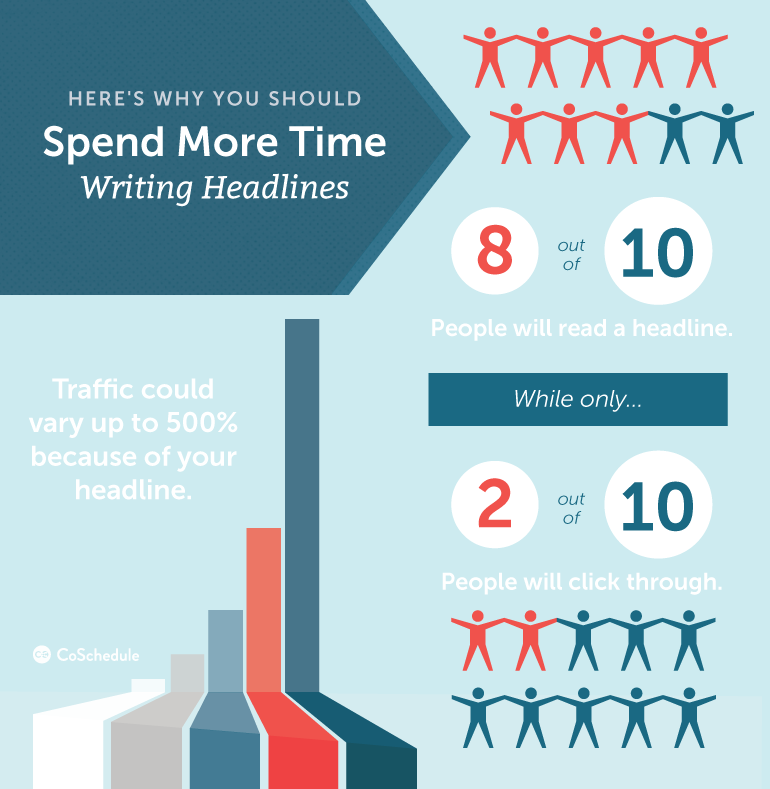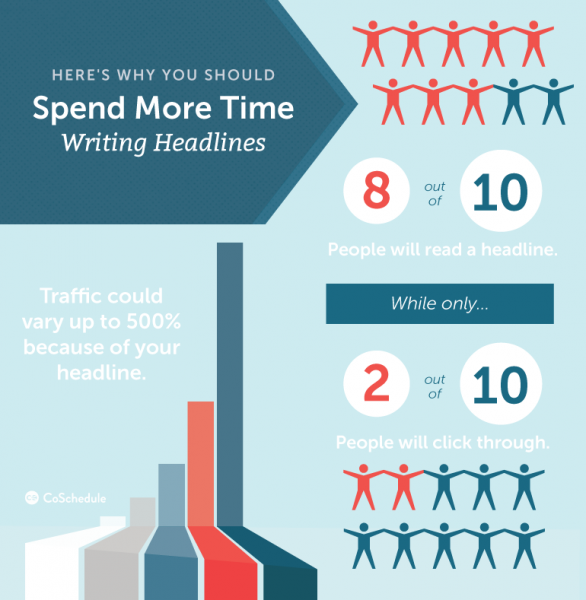 Source: CoSchedule
---
Upworthy makes their writers create 25 different headlines for each piece of content before testing the response on Facebook and choosing the one which performs the best. I'm not suggesting you need to go this far, but it does give you an indication of the importance that a headline plays in attracting readers and encouraging shares.
Power words
HubSpot analysed over 6,000 blog posts and found that the following specific words in headlines gained the the most Twitter shares:
a number (eg, "5 ways you can…")
a question
infographic
template
eBook
how to…
How long should your headline be?
HubSpot's study found that headlines between 14-15 words in length gained the most Twitter and Facebook shares.
Motivate readers to take action
It's estimated that customer buying decisions are based on 80% emotion and 20% logical, and you can use that when formulating your headlines. Create an emotional response to motivate people to take action, eg, What your competitors are asking this chatbot about you.  A study by CoSchedule found that posts with a higher 'emotional value' got more shares
The Emotional Marketing Value (EMV) Headline Analyzer is a free tool offered by the Advanced Marketing Institute. Copy and paste your headline into the box and it will give you a calculated score of your headline's EMV Score.
---
Cut through the content clutter – The psychology of influence and persuasion
---
Introduction
While the headline needs to motivate people to read a post, the job of the intro is to hook them in, build on this engagment and make them feel compelled to read on. So begin your blog posts with short words, sentences, and paragraphs to ease your readers in. Readers shouldn't feel overwhelmed by information.
Don't be pushy about promoting yourself or your brand; keep your focus on encouraging your audience to keep reading (this is true of all aspects of content marketing). A blog is not a sales pitch or even an advertisement. CoSchedule uses the analogy:
---
Your blog is about converting visitors into readers, not trying to marry someone on the first date
CoSchedule
---
Establish a friendly, genuine and approachable brand voice. Try to find common ground.  Show how you relate to your audience to encourage people to identify with you and develop trust.
Layout and structure
Your focus should be on readability – keep your layout clean and uncluttered and don't be afraid of white space. And keep it concise: I'd recommend that sentences should be around 20 words long and paragraphs about two sentences long.
Bullet points are easier to read and follow than swathes of text and makes your points appear more actionable.
Visual content such as pictures, videos, infographics, screenshots, slideshows and pull-out quotes brings information to life: our brains process images more effectively than text alone. This makes your post more appealing and engaging – as well as highly shareable on social media.
---
Articles with images get 94% total views

Jeff Bullas
---
Body content
The first draft
Here's my formula for actually getting down to the nitty gritty of writing the blog:
Write an outline of the main points you want to make and on which you'll base your subheadings (H2s) – get the basics down first and build your copy around them.
Don't edit as you write. You may think this saves time, but procrastinating over every sentence at this stage will only hinder your progress, cause your frustration and drain creativity . You don't even have to start writing at the beginning. Splurge out all your thoughts and ideas, then go back to edit and add structure later.
If you're struggling with how to phrase something, try explaining your point out loud, as this can help to find the right words.
Develop trust and credibility
Establish a friendly, genuine and approachable voice – think of your post as a conversation with your reader and reflect this in your tone. Think about shared characteristics and common ground – focus on how you relate to your audience to encourage people to identify with you and develop trust. Try not to get unnecessarily academic or technical; ask yourself what questions you would have if you were completely new to the topic.
And remember the old marketing adage: "Sell benefits, not features" – to keep readers engaged, keep reminding them why what you're saying is relevent to them.
What about length?
With audiences increasingly consuming content on mobile devices, you might might assume that smaller screens mean shorter, bite-sized blog posts work best – but the evidence suggests otherwise. BuzzSumo analysed the social share counts of more than 100 million articles over eight months and found that the longer the content, the more shares it got.
---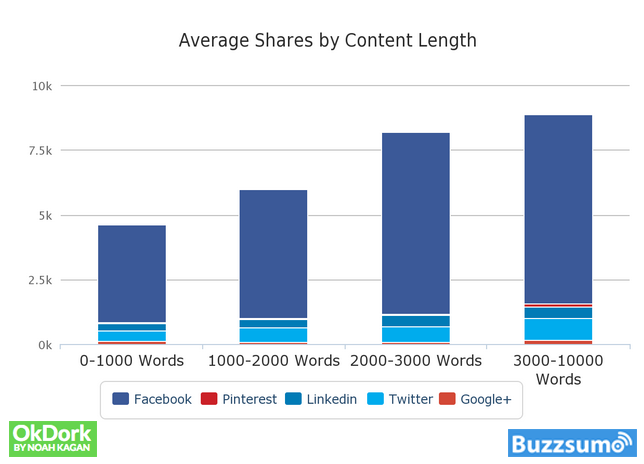 ---
The same BuzzSumo study also found that the most shared content had these features in common:
Invoked awe, laughter or amusement – Create an emotional response to motivate people to take action. This reinforces the earlier point that emotions are a powerful motivator for engaging people with your content and encouraging them to share your posts.
Appealed to people's narcissistic side – makes them feel satisfied for sharing something they think will impress their freinds or colleagues.
Were lists or infographics – Easily digestible chunks.
Were from trusted sources – show credibility by backing up facts and figures with the sources of research and by using examples and quotes.
---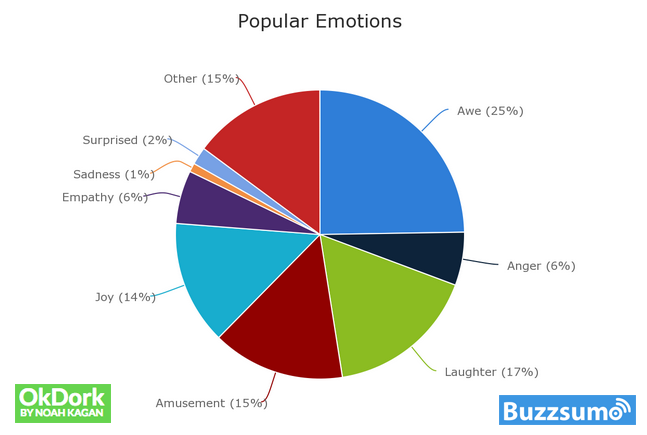 ---
In a blog I wrote last year, I discovered similar principles apply to many types of successful marketing content.
CTAs (calls to action)
Don't be afraid to be explicit about asking people the next step you want them to take, whether this is signing up for your newsletter, whether this is following you on social media, commenting, sharing. Keep it clear, simple and easy to take action.
Concluding your blog
Summarise your main points – remind the why they started to read in the first place and what they have learnt. Think of the well-known rules of giving presentations and apply them here:
Tell your audience what you're going to tell them.
Tell them.
Then tell them what you've told them.
Proof and edit
Before you publish and promote, there are several things to watch out for in your final edit:
Have you included the keyword for which you want to rank in your page title, meta description, and headline – and does it also appear naturally in your body content?
Is all the spelling and grammar correct? You can use free tools like Grammarly and Hemingway Editor to help you with this.
Are all your links working?
Is the style consistent throughout (heading sizes, use of bold text etc)?
Have you defined terms some readers may not understand?
Have you focused on relevancy, readability and reshareability?
---
Create content people want to read – The characteristics of great content marketing
---
Blogging and SEO
I'm not going to get technical about SEO (you can read about that here), except to stress that Google rewards those who provide a great customer experience and who regularly publish high quality, customer-focused content, as this returns the most relevant and useful results to answer users' queries.
The brands that rank highly in search engines results are those that provide potential customers with advice on topics relevant to the reader, or actionable tips that address the challenges they're likely to face, ie, that offer readers real value.
---
Find out more about how to optimise your content for SEO  – Read How to make sure Google knows about your content
---
Develop your own best practice
While there are some basic best practice rule that and stats that provide guidance, as with anything in business – or indeed, in life – these factors will vary depending on your audience and your objectives, whether this is gaining followers on social, improving your linking profile or boost your pipeline of leads. There are many factors that come into play here.
Use Google Analytics to keep an eye on on blog performance, checking which blogs are driving the most traffic to your website. Find out what works for you.
---
The key take-aways
Spend time putting thought into your headline
Engage readers with your introduction
Keep your layout uncluttered and easy to follow
Focus on relevency, readability and reshareability throughout blog content
Motivate readers to take action
Monitor performance and keep doing what works for you
Here are some examples of template blog posts from Social Triggers and CoSchedule: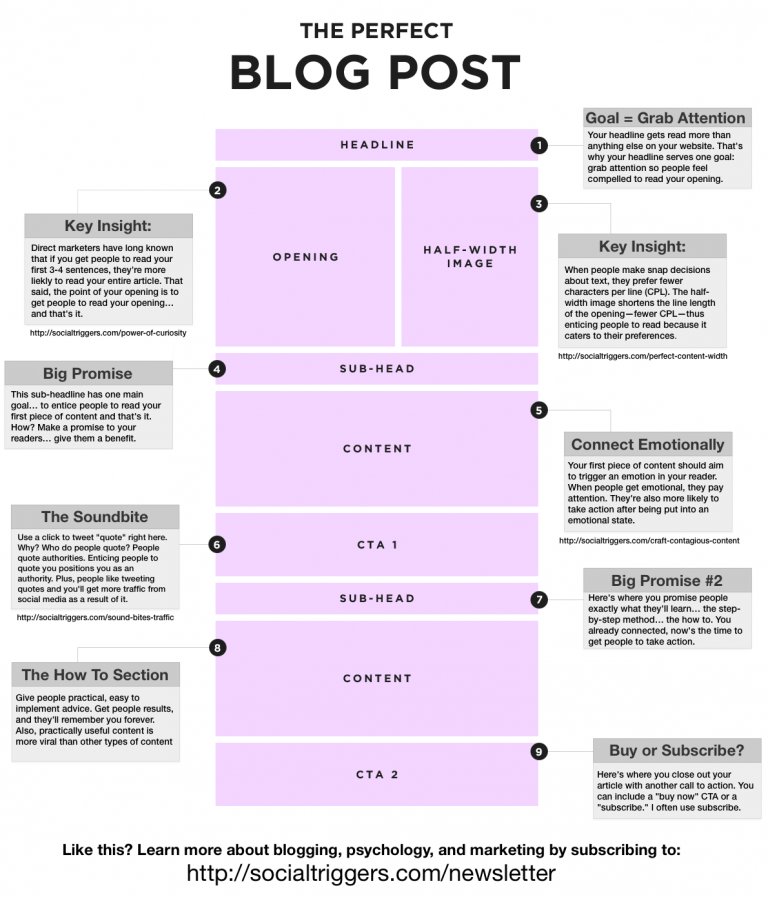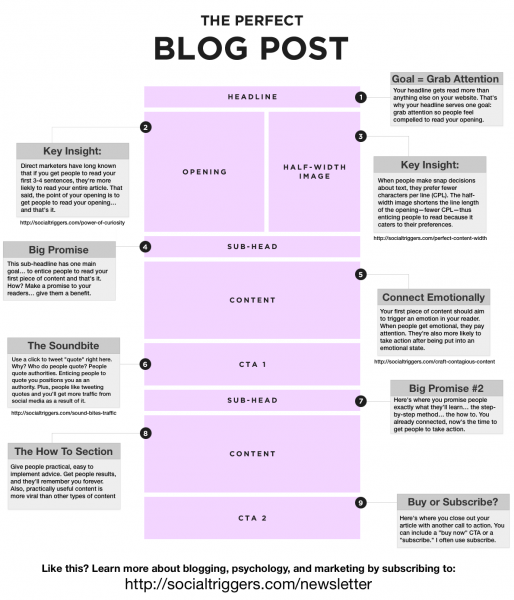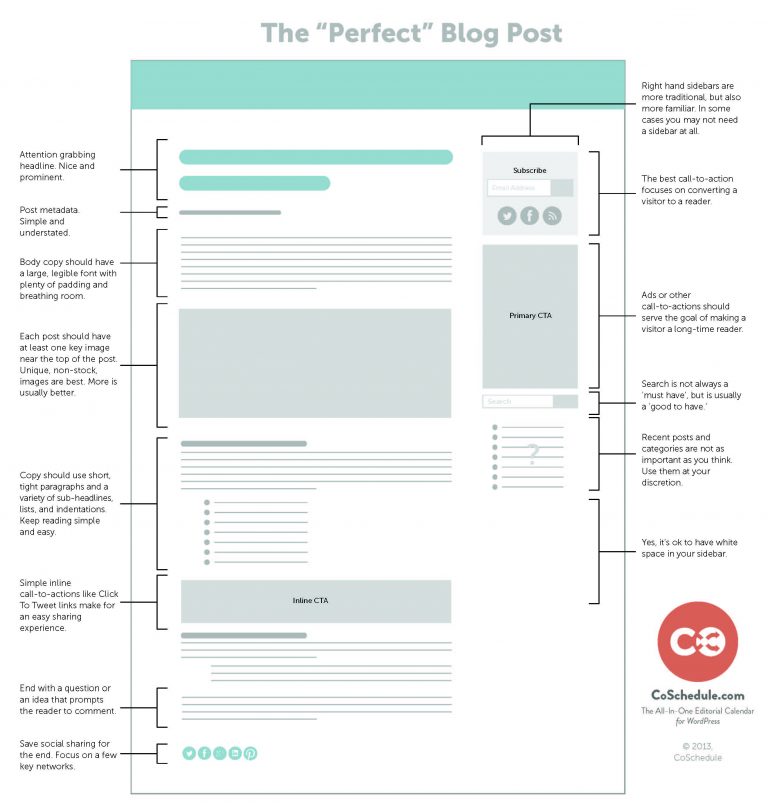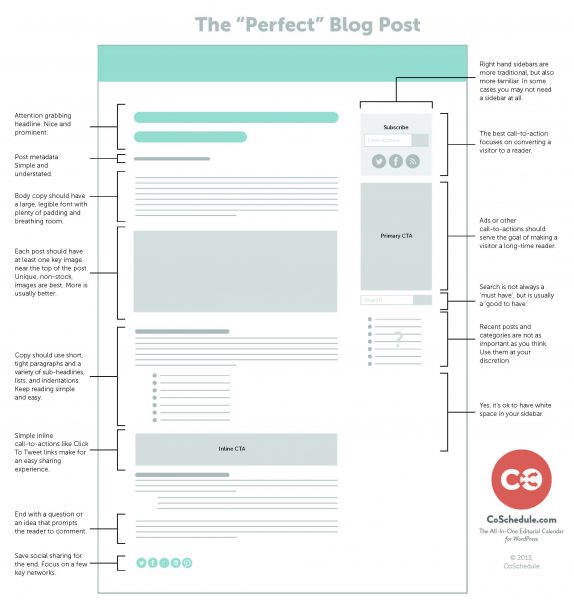 ---
Learn more about optimising your content strategy with this downloadable guide