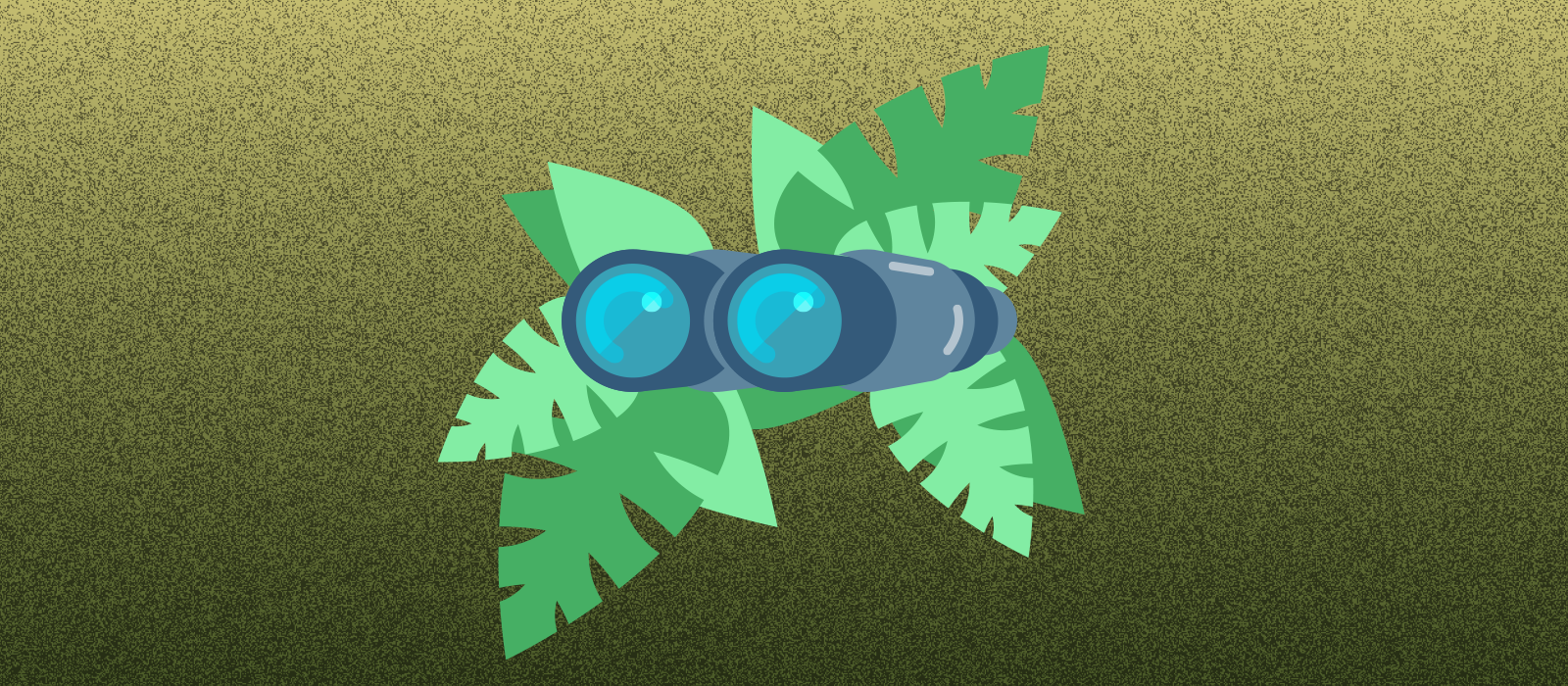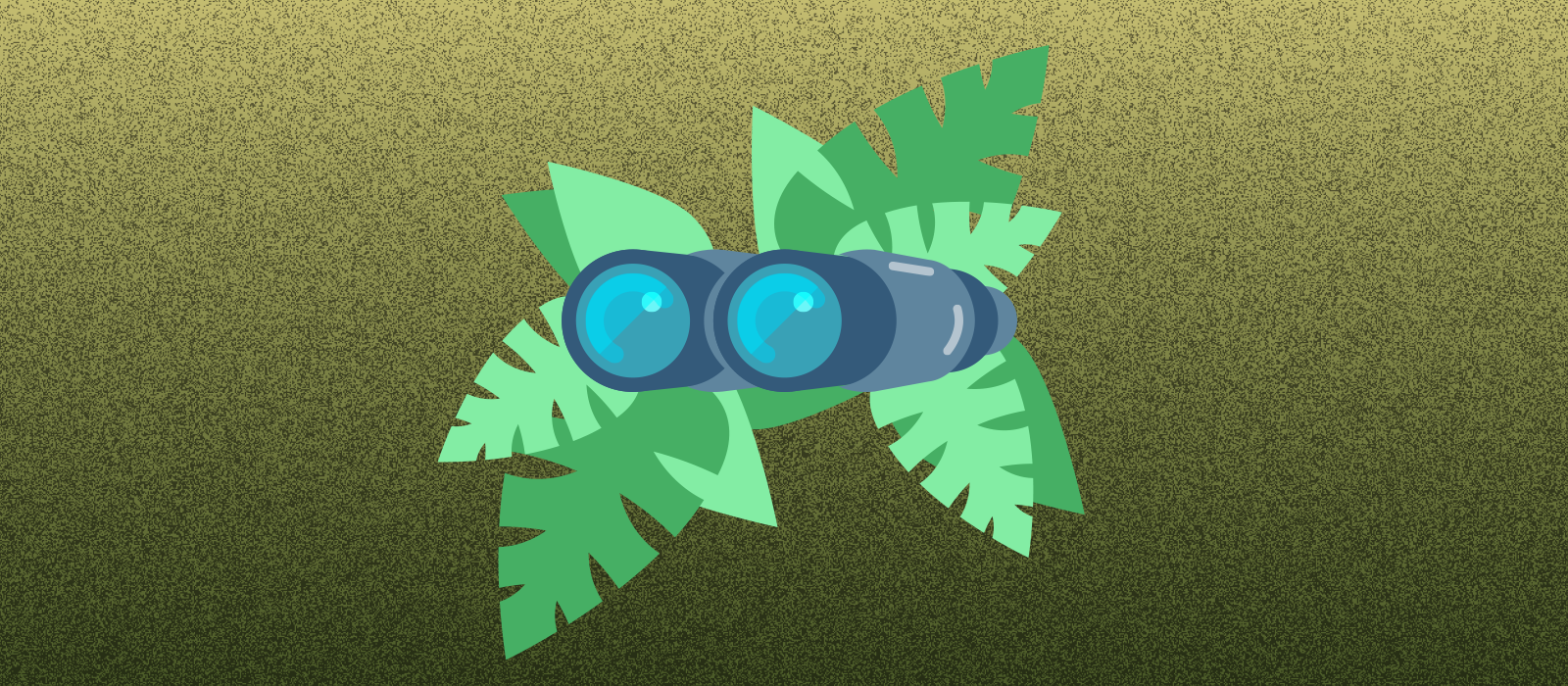 How to make sure Google knows about your content
Nov 30th, 2016
Spending lots of time creating online content, but not getting the visibility you want? Make sure you're doing the following to improve your chances of being indexed by Google
---
Content plays a huge part in your search engine optimisation (SEO) strategy. As well as raising brand awareness, building trust and credibility for your brand, and creating connections with customers, the quality and relevance of your content is a major influencing factor for SEO. Here's how to make sure Google – and therefore the people who you want to read it – discovers your fresh content faster.
Have an XML sitemap
Your structure is vitally important to the optimisation of your brand's site, not just because easy navigability makes for a smoother UX and customer journey (and, therefore, increases the chance of conversion), but also because it helps Google's web crawler (Googlebot) to find your site and navigate through your content more quickly.
A dynamic XML sitemap facilitates the crawling and indexing of all pages of your website, as it allows you to direct the Googlebot through a roadmap of the preferred routes through the site, rather than having it crawl the website in the same way that a human user would, such as through category to subcategory, and finally to product or information pages.
It's essential that your sitemap is logical and hierarchical, to ensure that all internal links and redirects work. Regular maintenance as and when new content is added to ensure that nothing is masked by redirects or in any other way hidden from site crawling and indexing. Best practice is to reference the sitemap in the robots.txt file – this will ensure the job of the Googlebot is as easy as possible, since the robots.txt file is the first place the crawler will look.
Your sitemap should be uploaded to Google Search Console and you should make sure that it automatically updates regularly using an XML sitemap generator such as Google XML Sitemaps (a plugin for WordPress).
Does a sitemap help to boost your rankings?
Not according to Google's Webmaster Tools Team:
---
A sitemap does not affect the actual ranking of your pages. However, if it helps get more of your site crawled (by notifying us of URLs we didn't previously didn't know about, and/or by helping us prioritize the URLs on your site), that can lead to increased presence and visibility of your site in our index.
---
The conclusion: there's no guarantee that an XML sitemap will mean your rankings will improve. But, it will help Google discover your fresh content faster.
An experiment by Moz blogger Casey Henry seems to confirm this. He found it took 1,375 minutes for Google to index new pages on a site with no XML sitemap. However, it only took an average of 14 minutes after he's installed the Google XML sitemaps generator plugin:
---

Source: Moz
---
You should also provide an HTML sitemap (ie, one that can be read by human users) as well as an XML sitemap
Google's Webmaster Guidelines (which are designed to give greater clarity to site owners about what Google is looking for when it crawls a website) emphasise the significance of HTML sitemaps, which speaks volumes about the importance of user experience for SEO performance.
More guidance on site structure is covered in this blog.
Create content people want to read
Because it aims to return the most relevant and useful results to answer users' queries, Google rewards those who provide a great customer experience and who regularly publish high quality, customer-focused content.
That means that, as well as raising brand awareness, building trust and credibility for your brand and creating connections with customers, the quality and relevance of your content is a major influencing factor for SEO.
The brands that rank highly in search engines results are those that provide potential customers with advice on topics relevant to the reader, or actionable tips that address the challenges they're likely to face. Examples are blog posts providing useful advice, downloadable eBooks, how-to videos or infographics.
While your content should always be aimed at humans (your end users) not search engine robots, there are steps you can take to help Google find and rank it:
Thorough keyword research. This is a vital exercise to inform your content strategy (see the next section), but avoid overuse ('keyword cramming'/'keyword stuffing'); this can actually hurt your rankings. Content should read naturally. Including your keyword in the title and headline of your page and a couple of times in the copy is enough. Repeating yourself can look spammy.
Write headlines and titles that capture attention. If it isn't enticing the content won't be read. Create headlines that solve a problem, create a debate or offer guidance. Bear in mind that the headline will be used when shared on social networks.
Your content needs to deliver on the headline. Most people skim articles first and if they don't think the copy delivers on the headline, they won't stick around, giving you a high bounce rate.
Make sure it's substantial, unique, relevant and engaging (the 'SURE' principle). If people will want to read it, so will Google. Your content should be relevant to the site as a whole as well as your topic.
Grab your audience's attention. Write a killer intro: pose a question, use a quote, tell an anecdote, use an analogy, paint a picture in your reader's mind or quote an interesting fact to engage your readers' from the start.
Break up your text. Use sub headings, short paragraphs, pull quotes and bullet points. (If you want to read more about on-page optimisation, see this blog that goes into more depth.)
Use images. Image assets can improve the content quality as far as Google is concerned. A picture (or a screenshot, infographic or chart) speaks a thousand words. Use them to convey more information and to grab your readers' attention (and use alt attributes to help Google too).
Make sure it's high quality. This means well written in terms of punctuation and spelling etc. Have someone proof it before it goes live.
Set goals for every single piece of content that you produce. Whether it is to generate leads, to be shared on social media, or another goal, make sure you have an aim in mind for your content and shape it to meet that need.
Understand your audience. This cannot be emphasised enough. Don't rely on assumptions about your customer, their needs and their online behaviour.
---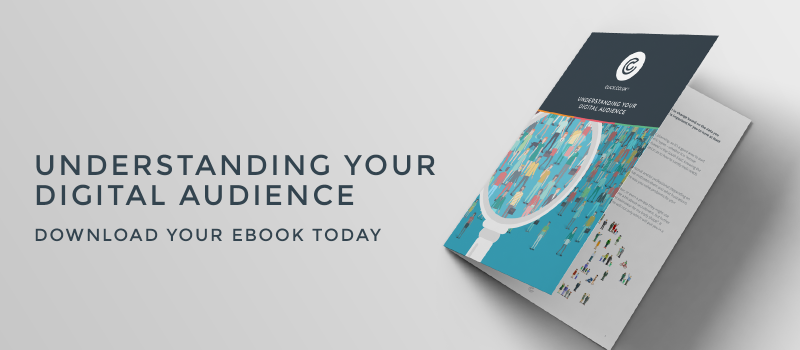 ---
 Share your content on social media
As well as amplifying your brand's online visibility and influence, the buzz created by social signalling can benefit your organic search performance (though how much weight it is given by Google as a ranking factor is a contentious subject). When your assets are shared, this helps to spread your message and increase brand awareness. The higher the relevance and quality of those shares, the greater the chance your content gets seen by the right audience, and attracts the right kind of traffic.
According to Searchmetrics' Search Ranking Factors 2015, social signals correlate strongly to better rankings, perhaps in part because a high number of social signals imply that the site regularly adds new content and this plays a role in driving direct traffic and brand awareness.
QuickSprout's Neil Patel says:
---
Personally, I believe there is a correlation between social and search. Both Google and Bing use data from social sites to determine how useful your site is and where to rank it… I recommend that you use SEO, blogging and social media marketing to increase your web traffic, while you build your brand along the way.
---
Like a good quality, natural backlink profile, social engagement represents a public endorsement of your website and, as it's user-generated, it's authentic and trustworthy. In addition to increasing traffic to your site, it's also highly valuable for link building.
Identify which social platforms are most relevant to your business, industry and target audience.
Share a link when you create fresh content, such as publishing a new blog post.
Create shareable content. People share content that engages them emotionally, reinforces how they want to be perceived (helpful, insightful, edgy or funny, for example), reflects their values and beliefs, and, ultimately, helps to strengthen their own relationships. As with everything in marketing: understand what's important to your audience and tailor your approach to tap into it.
Make it easy to share your content. Ensure your social channels are prominent on your website; research and use relevant hashtags. Similarly, include a link to your website in your social profiles.
Engage with your audience. Social media isn't designed for one-way communication. Participate in discussions, start conversations and comment on others' posts.
Optimise with keywords
You can only create relevant content for your audience if you have an insight into what they're searching for? Volume is important, but the focus should be on quality as well as quantity: effective keyword research requires an understanding of searchers' intent. According to Search Engine Land:
---
The user intent of a keyword is the goal of the user typing the search query, and it typically falls into three categories: Do something, know something, or go somewhere. In fact, there's often more than one intent per query
---
Think about what people search for at different stages of the buying cycle. At the start of their searches, users are more likely to search for keywords that solve a problem, eg: 'gifts for mothers day'. Search terms tend to become more specific further into the buying cycle, eg 'luxury chocolates', while branded keywords tend to be used at the decision stage: 'Hotel Chocolat delivery'.
Get into the mindset of a customer, who is more likely to use natural, casual language than industry jargon or the terms you use to refer to your business. Once you have assembled lists of key terms and questions, use the Google AdWords Keyword Planner Tool and Google Trends to quantify search volume and which of these should be the focus of your efforts. Ideally you're looking for the golden ratio of low competition and high volume.
Consider the value of long tail keywords (phrases of 3 or more words) that have less volume, but may bring more targeted visitors to your site.
Having identified the most relevant keywords for your content, you need to use them strategically to help you rank when target audience are searching, so that your audience can find you.
As well as ensuring that your keywords (or variants of them) appear naturally in your copy, use them in:
page titles;
H1 headers;
image alt attributes;
meta descriptions.
This Knowledge Base post provides an in-depth guide to developing a keyword strategy.
Conclusion
The recurring theme here, as you've probably picked up, is that user experience and SEO go hand-in-hand: if your content makes people happy, it's likely to make Google happy too.
---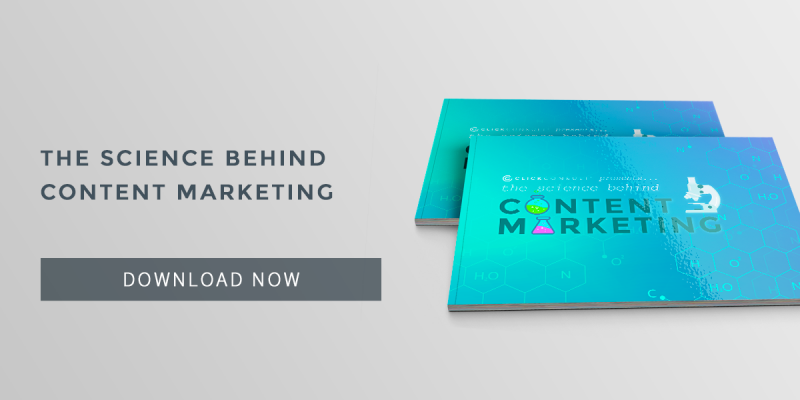 ---
Call us today on 0845 205 0292, or use our contact form, for an informal chat on how we can help with your brand's content strategy.