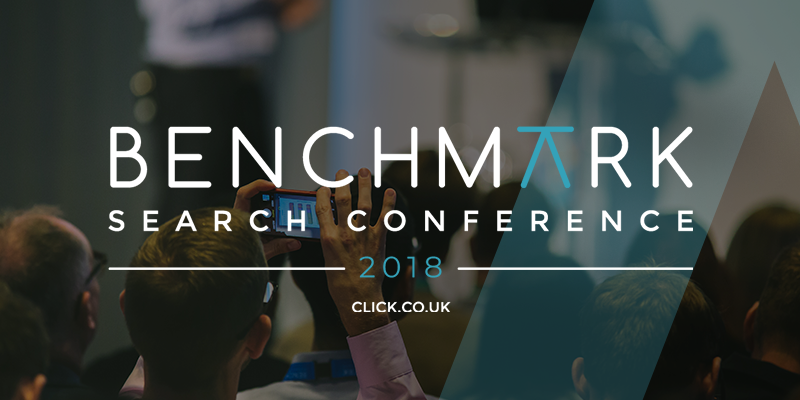 Benchmark 2018 – what's new on the agenda?
May 11th, 2018
Ready to elevate the search marketing performance of your brand? Come and pick the brains of brands like Google, Deloitte UK, DeepCrawl and Barclays at Benchmark Search Conference in September at Hilton Manchester Deansgate Hotel
---
If you attended Benchmark in previous years, you'll know it's a day full of inspirational and thought-provoking insights, practical advice from those at the top of their game, and friendly networking with others in the industry. But you don't just get to look into the future of search from other brands' perspectives…
A powerful learning opportunity
To offer delegates a powerful and engaging learning experience, we open up the floor for discussion during our interactive panel sessions. This gives you the opportunity to ask the questions that matter to your company, and find out how to apply what you've learnt to your own marketing strategy. This year we're focusing on two of the most important topics in search marketing today:
Succeeding in Google's Mobile-First World (panel session 1)
James Rowland, Search Manager, Financial & Risk, Thomson Reuters
Jo Turnbull, Strategic Account Manager, Searchmetrics
Omi Sido, Senior Technical SEO, Canon Europe
Colin Woon, Global Head of SEO, William Hill
Perfecting Your PPC in 2019 (panel session 2)
David Karellen, Head of Paid Search, Click Consult
Sabrina Garufi, Agency Development Manager, Google
Rumyana Miteva, Head of Search, Secret Escapes
You'll be offered the option to sign up for either or both of the panel sessions when you apply for a place at Benchmark 2018. Nearer the time, you'll also get the chance to submit your burning questions prior to the event.
New venue, new faces
To accommodate our growing audience, we've moved Benchmark's venue to Hilton Manchester Deansgate Hotel…
---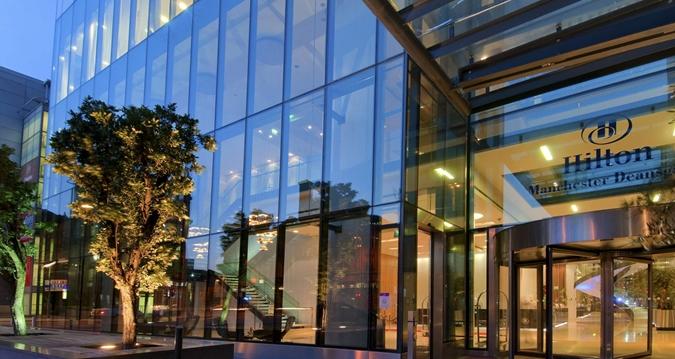 Source: Hilton Hotels & Resorts
---
… we're also pleased to announce that experts from Searchmetrics, William Hill and Secret Escapes have joined the line-up for Benchmark 2018. These include:
Colin Woon, Global head of SEO, William Hill
Rumyana Miteva, Head of Search, Secret Escapes
Shyam Dattani, Director of Strategic Partnerships, Searchmetrics
Fili Wiese, SEO expert, SearchBrothers (and former Google engineer)
---
Fancy spending the day in the heart of one of the North's most vibrant cities picking up practical, profitable ideas from those who are driving the success of big-name brands? We have a limited number of free places available – apply today!