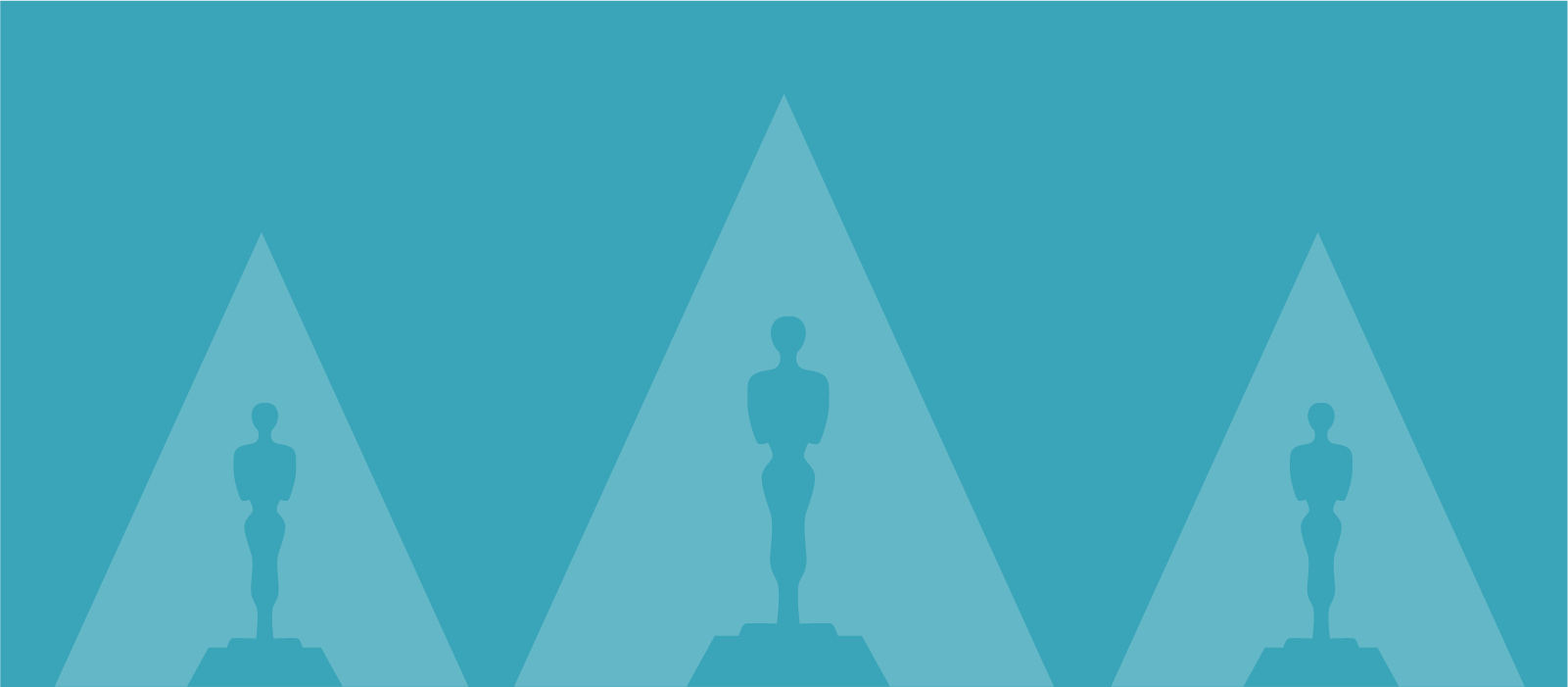 Digital Film Awards from Click Consult
Mar 4th, 2022
Within this article we have used several research methods to determine the winners of each of our Digital Film Award categories, which have taken inspiration from a range of award ceremonies.
---
As the 2022 award season begins and we all prepare to watch on as celebrities take to the red carpet for the Oscars, Grammys and BAFTAs we thought instead of asking "who are you wearing?" we would use this time to undertake some research of our own. We are looking to not only reveal the best picture, actor or soundtrack but also to showcase some ways in which digital research can be used to discover something new.
Using research that is readily available or analysing popular topics across multiple platforms are simple yet effective tactics to create content marketing campaigns that have been thoroughly researched, informed, and look to share a different take on a story.
Best Picture
Gathering the top 2021 films from 50 listings across the internet, from review sites to influencer roundups we have crowned the winner of the Best Picture 2021 and broken the scoring down to reveal the 5 popular film genres from 2021.
And The Winner for Best Picture is… The Power of the Dog
Drama

– The Power of the Dog

Comedy

– Licorice Pizza

Documentary

– Summer of Soul

Thriller

– The Tragedy of Macbeth & Titane

Romance

– CODA
Across the 50 lists used to undertake this research 127 films were featured. The majority of 56 films only had 1 feature.
When undertaking the research we found that films that fall into the genre of drama were most frequently featured on top 10 lists, and films that fall into the genre of war or adventure were featured less in 2021 listings. Initially, when starting the research it was thought that big cinematic films such as those belonging to the Marvel universe may outperform but our findings showed a much more interesting result.
With a number of streaming platforms now available it is no longer only films that feature in cinema that have access to a wide audience, with the likes of Don't Look Up and Raya The Last Dragon featuring.
Below is a list of the top 10 ranked films from 2021 based on our research: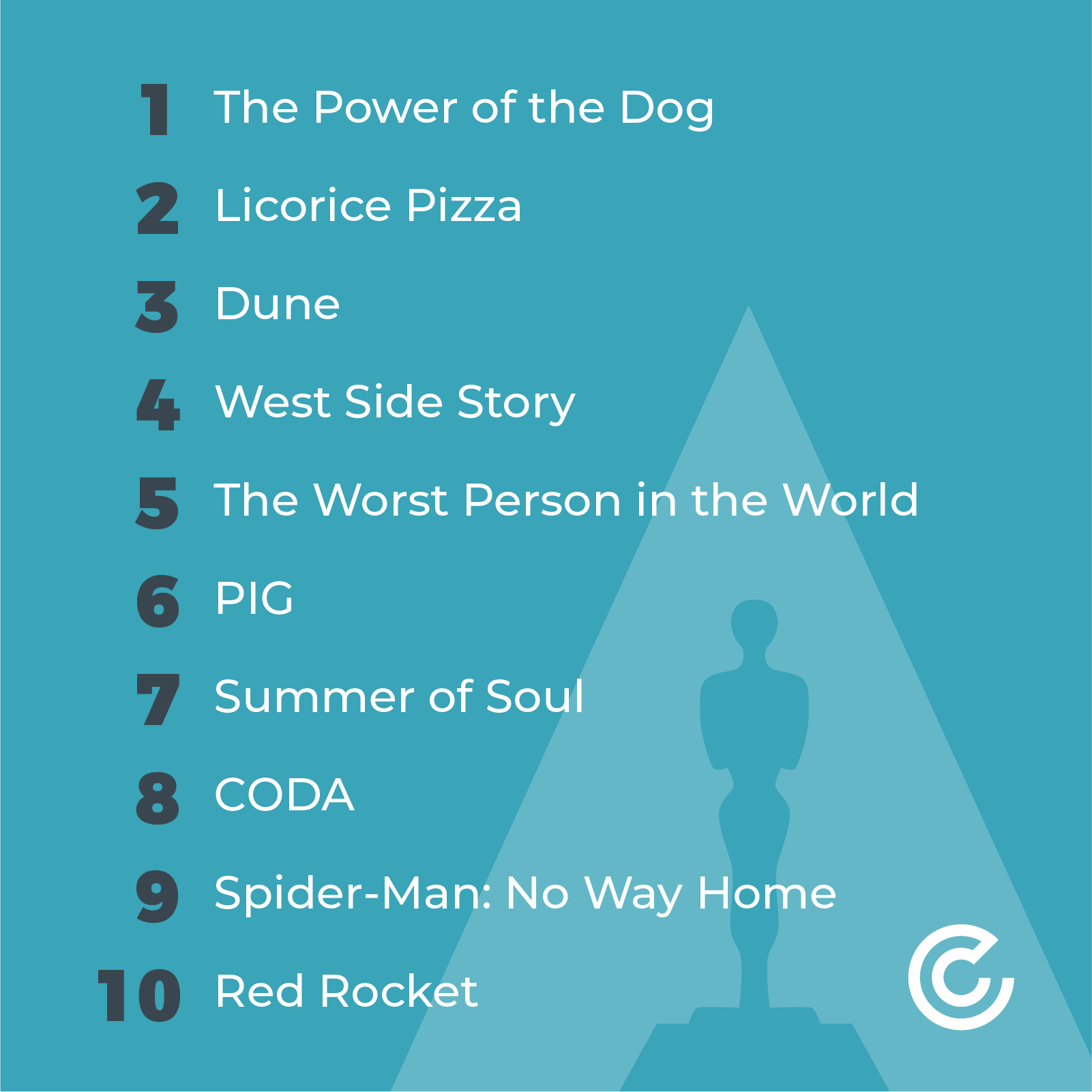 Interestingly, when viewing the search volume for each film listed above the obvious 'Spider-Man: No Way Home' came out on top, followed by 'Dune'. This shows that there are several ways to look at data. The key is to report on your findings in reference to what you have actually discovered, for example we have discovered that 'Spider-Man: No Way Home' has the highest search volume when compared to the films mentioned above, within the last 12 months according to Google Keyword Planner.
Most Searched For Actor 2021
Using search volumes for the leading actors in the top 10 films, mentioned above, we have determined the most searched for actor of 2021 and awarded them with Most Searched for Actor 2021.
And The Winner for Most Searched For Actor… Timothee Chalamet, Dune
This is a simple research method that gives us an indication of popularity and trending topics with the public. Using search data can inform strategies, but it is also a great way to gather insights to inform content and research, as can be seen in this piece we worked on in summer 2021 that reveals popular UK walking routes.
---
Now all that is left to do is sit, back, relax and enjoy award season. Hopefully our research reflects the winners Don't forget to join the conversation on our socials – see you there.