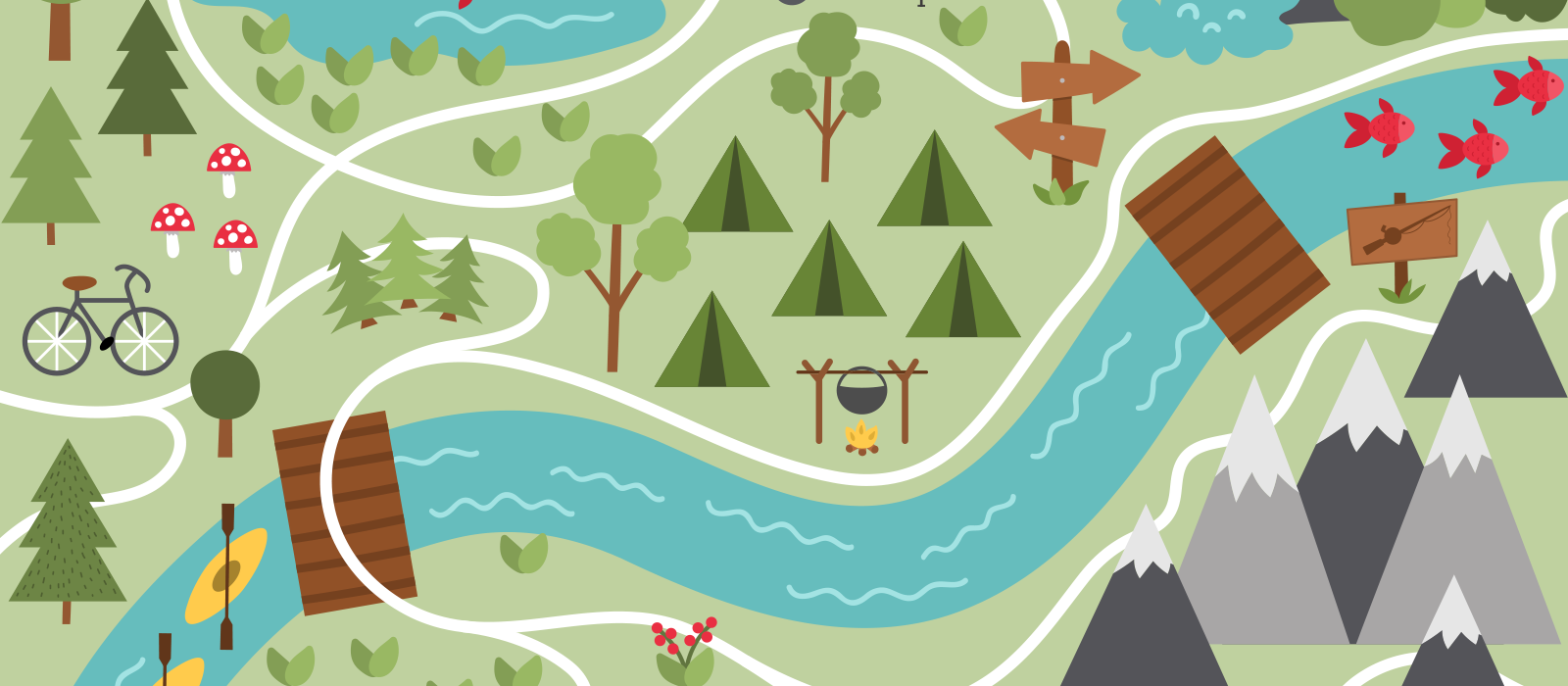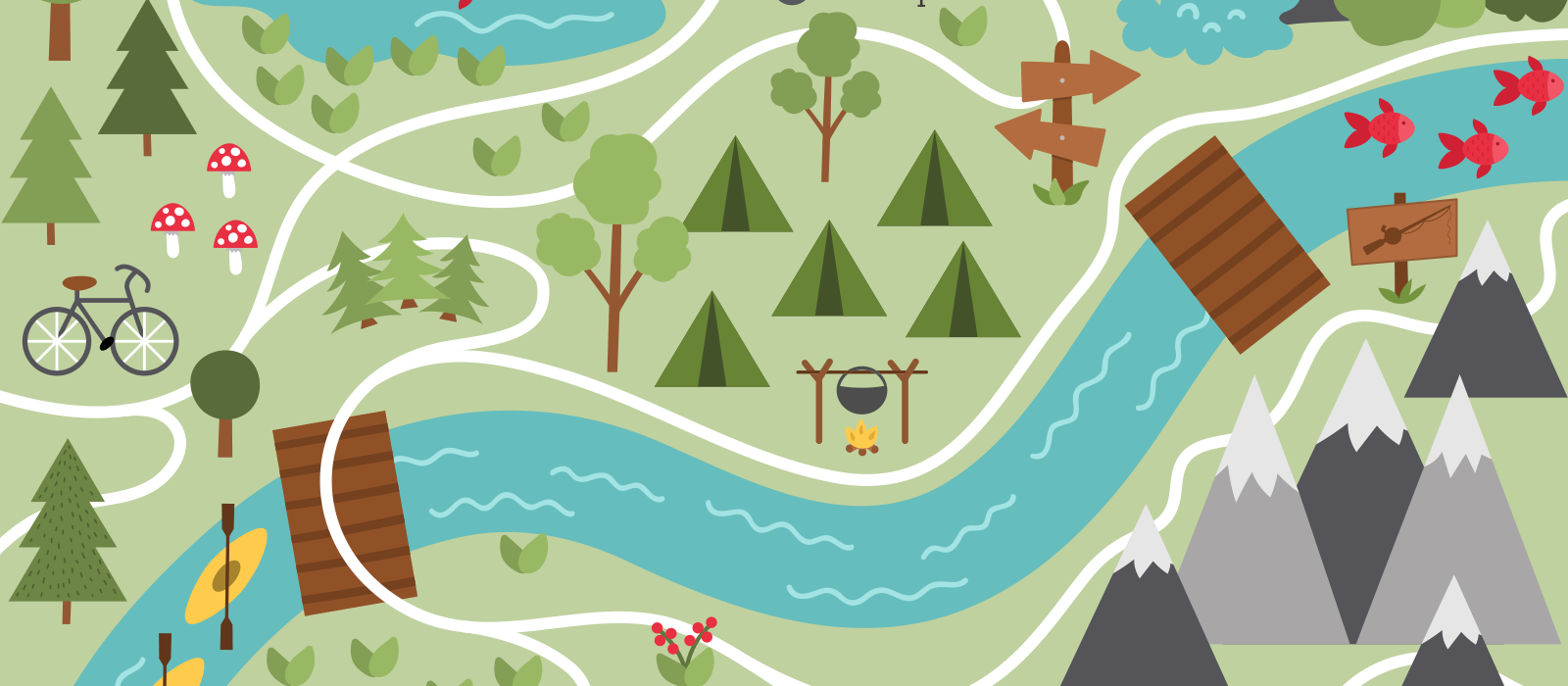 Great British Walking Routes – According to Search Trends
Jul 6th, 2021
According to search trends, the peak for people searching for 'walking routes in the UK' is in August and September. At this time of year, the rain is usually taking a break and people want to make the most of the weather before the winter season begins and frost appears on the ground.
We anticipate that in 2021 walking routes in Britain will continue to be extremely popular as many people are still hesitant to take holidays overseas or are limited by travel restrictions meaning that staycations continue to rise. Within this article, we will take a closer look at popular walking routes across Great Britain and rank the top ten according to Google search results.
When looking at British walking routes at a top-level we found that 'walks Wales' and 'walks Scotland' received more searches within the last 12 months than 'walks England', but when we dug a little deeper we found that it was actually the North of England and Wales that came out on top, with all ten walking routes ranked being in these regions.
Interestingly, although the walking routes that often come out on top in these searches are mainly mountainous or countryside walks, the most popular walking routes this year are actually coastal walks.
When looking at walking routes in England, Wales, and Scotland, we found that although searches for specific walking routes in Yorkshire and Wales come out on top, searches for walks in Scotland were slightly different as users search for walks in larger regions such as 'walks in Glencoe' and 'walks in Glasgow'.
We will now look at some of the mentioned walking routes and places in more detail to inspire your next walking adventure.
Walks in Wales
With almost half of the walking routes included being in Wales, we wanted to take a closer look at some of those mentioned.
The Black Mountain, Brecon Beacons
Forming the western high ground of the Brecon Beacons National Park, The Black Mountain is one of Wales' most idyllic walks. This spectacular mountain range sits on the county boundary between Carmarthenshire and Brecknockshire and takes around 6 hours and 20 minutes to walk the 8 miles (13 km).
The Black Mountain is not to be confused with the Black Mountains situated in the east of the National Park. This route can be challenging for the inexperienced walker, as it is in remote exposed mountain areas. But on a clear, sunny day, preferably with no wind or rain, it is an achievable walk for all levels of experience.
Along this route, you will get amazing views of the Bannau Sir Gaer cliffs and lake Lyn Y Fan Fach. As you near the top of the cliffs, stop for a moment to take in these wonderful sights. Fan Brycheiniog is the summit of The Black Mountain, which is one of the highest peaks in South Wales standing at 802 metres (2,631 ft). Here you will be met with spectacular views of another small lake, Llyn Y Fan Fawr, as well as the Brecon Beacons to the east.
If you're looking for a great spot to stop there is the Tafarn y Garreg, a mountain chalet-style pub with a roaring fire, providing camping and free customer car parking.
Welsh Coastal Path, Monmouthshire to Flintshire
One of the quieter, more tranquil walks in Wales is the Welsh Coastal Path (Llwybr Arfordir Cymru in Welsh). You can choose to complete the full 870 miles (1,400 km) long-distance trail in sections, giving you time to fully take in the unbroken and unspoilt coastal areas. Or you could make the most of it and explore the path on a walking holiday.
Offering truly breathtaking views along the way, the Welsh Coastal Path could possibly be the best walk in Wales. The official starting point of this route is Queensferry, Flintshire which follows the Welsh coastline and encounters many already established paths along the way, including the North Wales Path, the Anglesey Coastal Path and the Llyn Coastal Path, before reaching Chepstow, Monmouthshire.
Upon this route you will find yourself entwined in Welsh culture and history, passing by the magnificent ancient Flint and Conwy castles, as well as passing through the classic seaside town of Llandudno where you will see the Great Orme in all its glory.
Along the Wales Coast Path are beautiful nature spots, vasts of stunning scenery, charming villages, and beaches aplenty to keep you occupied.
There are many amazing restaurants for you to encounter on this walk, but we suggest Bryn Williams' Porth Eirias in Colwyn Bay which serves up some incredible dishes using Welsh produce and seafood while offering stunning sea views.
Walks in England
ver half of the most searched for walking routes according to Google search are in England, the north of England to be more precise and so we want to investigate these a little more to discover what makes them so popular.
Ingleton Waterfalls, Carnforth
One of the most popular walks in Britain is the Ingleton Waterfalls Trail. This walk is suitable for the whole family with a shorter trail for those who look to avoid steep paths and steps. At 8 km the circular route can take between 2 to 4 hours to complete, depending on walking speed and stopping times.
Following the footpath walkers can enjoy the many views along the riverside, including spectacular waterfalls and the ancient rocks of the Peak District. There's also a variety of rare birds, trees, and plants for all to enjoy and spot, so be sure to bring your camera.
The Ingleton Glens unique scenery and plant life have been identified as a Site of Special Scientific Interest (SSSI) by Natural England.
Along the trail, walkers can enjoy several waterfalls, each unique in their own way, but the most popular is Thornton Force. The viewing area at Thornton Force is the perfect resting point to take in the beauty of the waterfall's 14 metre plunge over a limestone cliff. This is also a great picnic spot with an amazing backdrop.
To experience this trail prices start from £6 per adult and £3 per child and can be purchased at the entrance kiosk.
Yorkshire Three Peaks
The Yorkshire Three Peaks Challenge sees walkers take on Pen-y-Ghent, Whernside, and Ingleborough. This 38.6 km route can be completed in under 12 hours and is a strenuous walk climbing 1,672 metres. There are many ways to take part in this challenge, as part of an organised event, self-organised or by joining in with one of the organised dates throughout the year.
The route can be started at Pen-y-Ghent or Ingleborough and is signposted along the way, but this should not be the only source of direction; be sure to take alternative methods of navigation.
Along the way, there are plenty of picture opportunities, at the summit of Pen-y-Ghent, Hull Pot, Ling Gill, and Ribblehead Viaduct. On a clear day, the views are spectacular across the peaks and on less clear days the walk can be very atmospheric.
Walks in Scotland
As mentioned previously Scotland saw more searches for walks in regions of Scotland than it did actual walking routes. This got us thinking about the routes themselves, therefore we are looking at the popular walking regions according to search and highlighting some of the routes that can be enjoyed there.
An Torr and Signal Rock, Glencoe
This short 2.5 km walk includes flat paths, inclines, and declines but is a relatively simple and tranquil walk. If you are searching for a shorter walk try the 1.9 km An Torr Circuit which offers beautiful views along a clearly marked footpath.
Start this walk at the car park just off the A82 where the walk to Signal Rock is clearly signposted. Taking the tarmac path will lead to a little wooden bridge allowing access across the River Coe – here there are lovely views of the surrounding hills and rivers.
When arriving at Signal Rock be sure to learn about its history on the signboard provided. The rock was a place of comfort for the MacDonald's family who used to gather here at times of trouble and according to legend, this is the place the signal was given for the Glencoe Massacre.
On the return journey, you will experience a lovely walk once you have passed The Red Lion the walk is alongside the river with heath beyond.
Loch Lomond and the Trossachs
Unlike the other routes mentioned within this post, Loch Lomond and the Trossachs is a National Park that offers a number of walking and hiking routes of at least 40 km. The views from the National Park of surrounding mountains, glens, and lochs are breathtaking.
Although there are several routes to take when exploring the National Park, why not try An Ceann Mor, Inveruglas located on the banks of Loch Lomond? From here walkers can climb the viewpoint before sitting back and relaxing whilst taking in views of the loch and beyond.
This is a location you can visit time and time again, split into four key areas and encompassing 1,865 sq km there will always be something new and exciting to explore.
To help you identify where all of the walking routes mentioned and some added extras are located we have created the below map. Just click on the pinpoints to discover more information about each walk.
We were facing a challenge with growing our generic campaigns profitably. However through adopting a test and learn approach with Google and Click Consult we are extremely pleased with the uplift in clicks, demand and ROI that has enabled us to scale up sustainably.
Paul Gray
Marketing Director

We currently use Click as our SEO provider and find them very proactive in working with us to drive performance.
They use KPIs to demonstrate an increase in performance and support us in what actions to take to improve our natural search.
Lucy O'Shaughnessy
Commercial Director

Ever ready to listen to our input, Click exceeded our expectations to deliver an impressive SEO campaign. They came up with innovative suggestions we would never have thought of and their experience and enthusiasm shone through.