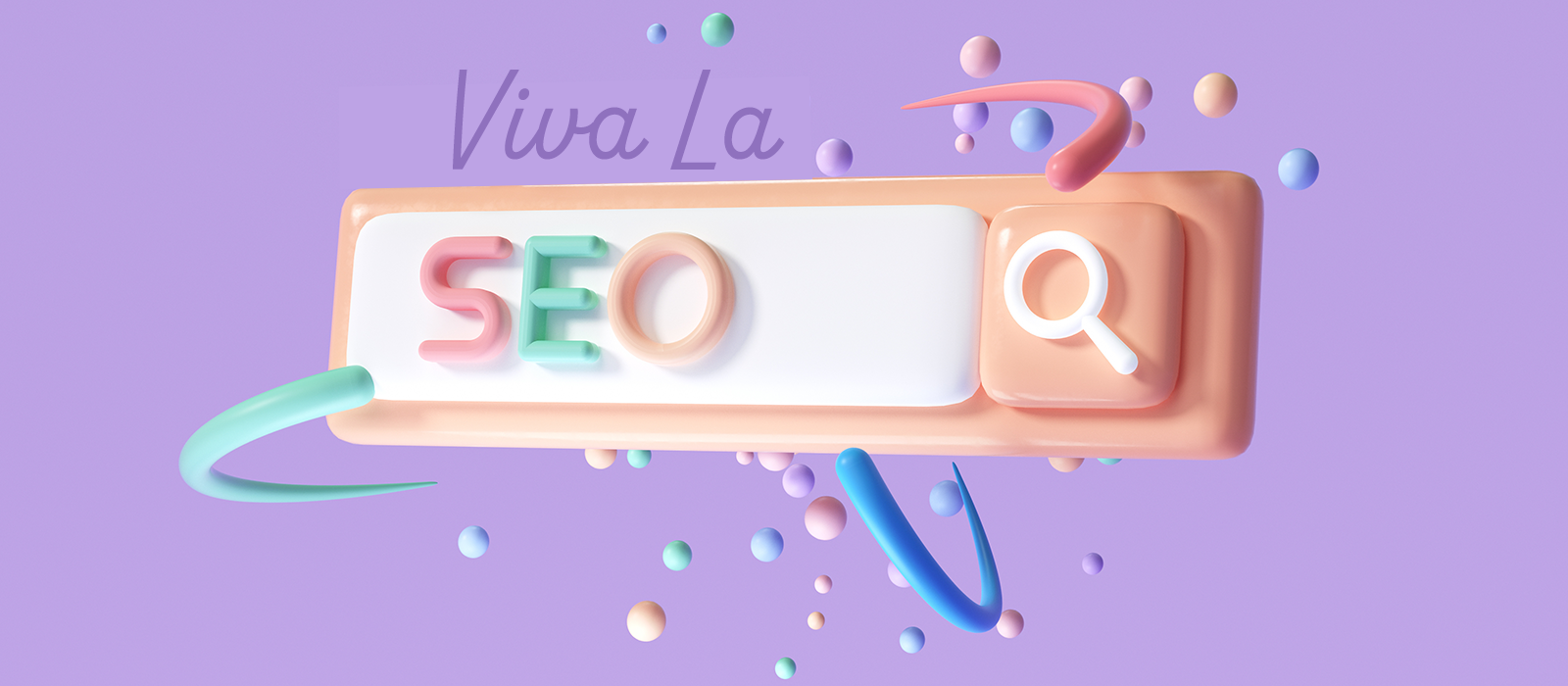 Viva la SEO
Aug 31st, 2022
Every year or so, maybe even twice a year I'm confronted with the statement 'SEO is DEAD', it's a bit dramatic isn't it? It's come up enough times for me to now face it head on and ask… is it though?
On our latest ClickTok we heard from Organic Search Executive, Jake McCreith who touched upon the reasons why SEO is still very much alive. The 90 second limit of 'Reels' didn't really allow Jake to go into much detail, so that's where I come in.
A brief history of SEO
The art of SEO has been practised and refined for well over two decades. Although the first website was created in 1991, SEO didn't appear until a few years later.
Bob Heyman and partner Leland Harden, coined the term Search Engine Optimization back in 1995. 27 years later, and SEO is still an incredibly relevant practice to have in your marketing arsenal.
SEO – in a few words – came about from a "temper tantrum" (for lack of a better phrase). The manager of the rock band Jefferson Starship discovered the band's website was on page four of the search engine results page, and was understandably a "bit upset".
The creation of search engine 'Backrub' in 1996 saw the use of inbound link relevancy and popularity to rank websites. This would eventually become Google, which was registered a year later.
Danny Sullivan (who now works with Google), started 'Search Engine Watch' the same year as Google registered its domain, it became (and still is) one of the primary sources of information about SEO, tips on Internet search, and ranking better in search engines.
2003/4 saw the first major Google algorithm update, a link analysis algorithm dubbed 'Florida' which was a major disruption to many sites.
Fast forward to 2010/11 and search engines focused their ranking efforts on quality over quantity. In a nutshell, the development has aimed at delivering searchers and users results of higher quality and relevance.
Supply and demand
Today, 53% of all website traffic comes from organic search.
2019 data from LinkedIn's 'Sales Navigator' revealed that 47.5 thousand job openings were listed on the platform in the US alone and 909K professionals in the US with "SEO" in their profile. Which meant that there was a ratio of 20:1 for every job.
61% of B2B marketers stated that SEO and organic traffic generate more leads than any other marketing initiative, with more than 200 ranking factors influencing your search efforts – this isn't really much of a surprise.
Currently, the number of searches on Google worldwide stands at over 9 billion per day.
It's foolish to say that SEO is dead when considering these statistics, but it would also be foolish of us to say SEO is a static part of marketing – it's ever-changing and has been rapidly evolving over the years.
The evolution of SEO
The reluctance to bring up the Coronavirus pandemic is strong, but is too much of an important factor to the evolution of SEO not to discuss.
Over the last 5 years Google has invested significantly in enhancing the user experience by providing increasingly accurate and relevant search results. In more recent years (from March 2020), in the UK there has been a dramatic increase and consistent upward trend for the search term 'SEO', see below:
Although the data may not directly correlate with the COVID-19 health and economic crisis, it's fair to assume that the increased demand for SEO is based on anecdotal evidence and market trends.
SEO is in a state of transition, and COVID isn't wholly to blame.
Machine learning
Announced in 2015, Google RankBrain was applied to queries that Google had not previously encountered and has revolutionised how search results are determined.
Before RankBrain, Google relied on signals to surface the 'most relevant' link, without understanding what the link was about. Thanks to the 2013 Hummingbird update (which was more akin to an algorithm rewrite), links on Google aren't just simple collections of characters, but understandable entities.
Your query, when entered into Google, runs through the search algorithm which does its best to match the query against your intent in order to present you with the best content.
One of the most important factors machine learning uses when determining how to rank websites is our other trend – natural language. Although close to being a decade old, RankBrain is still a very relevant tool for the SEO toolbox. Due to the foresight from Google who anticipated that mobile devices were going to be the future of search, Hummingbird was the first step to understanding conversational speech… which brings us to our next point.
Long-tail keywords
You would have a hard time denying the internet's influence on the global economy. 2016 witnessed sponsored ads moving to the top of SERPs (the audacity) from the sidebar, which meant that organic results were pushed further down the page. This 'below the fold' movement from Google makes sense from a business point of view, however those working with organic SEO have to compete with paid ads, as well as appearing on the coveted first page. Developing new and innovative strategies, that are fair on budgets, to appear 'relevant' with their competitors is at the top of any SEO professional's list
Enter long-tail keywords.
Long-tail keywords are highly targeted search phrases that specifically serve searcher intent. These keywords typically have low search volume, but in spite of this they tend to be easier to rank for and result in higher conversions than seed keywords.
This is due to search intent.
The caveat? Your content heavily influences the success of your long-tail keywords. If the quality of your content is the cornerstone of your industry, and you are considered to be a forerunner in thought leadership, the keywords will work their magic and get you noticed.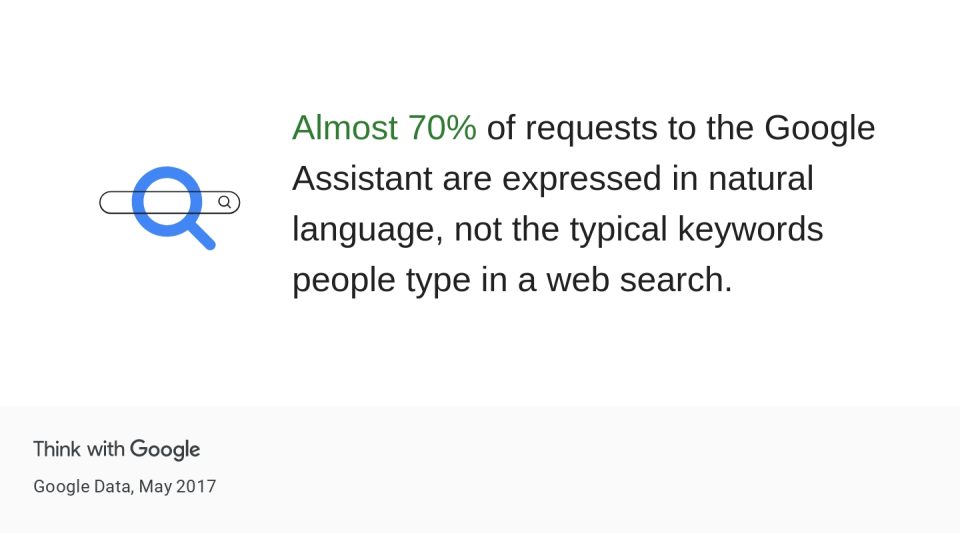 In 2020, 4.2 million digital personal assistant devices were being used worldwide. From "Alexa" to "OK Google" we've been using our voices to find what we need on the internet.
Maybe we thought we weren't being spoiled enough with access to free information worldwide at the tip of our fingers.
When using voice search in your SEO strategy, you need to consider the fact that voice-controlled devices don't operate like a manual search.
The daunting part of voice search is the fact that there's nothing to click – so how can you measure website clicks?
By generating useful, reliable and honest content that will be at the top of the list. Intent is one thing, but we're beginning to see a rise in specificity affecting SEO that we believe is down to the sheer amount of competitors on Google today.
Google never seems finished with its changes to algorithms and ranking factors, which is a great thing! Keeping up with SEO evolution will put you in good stead for the future, and remember; there ain't no rest for the wicked!