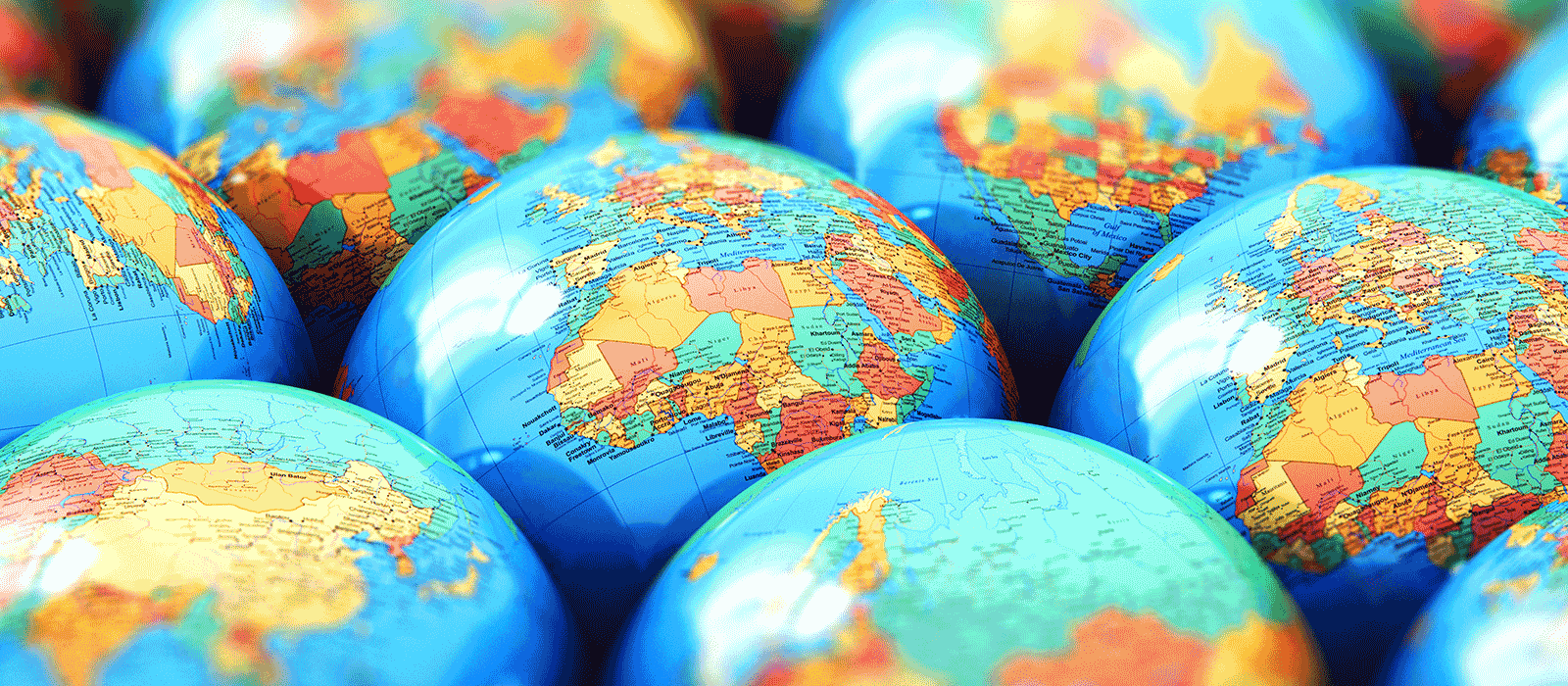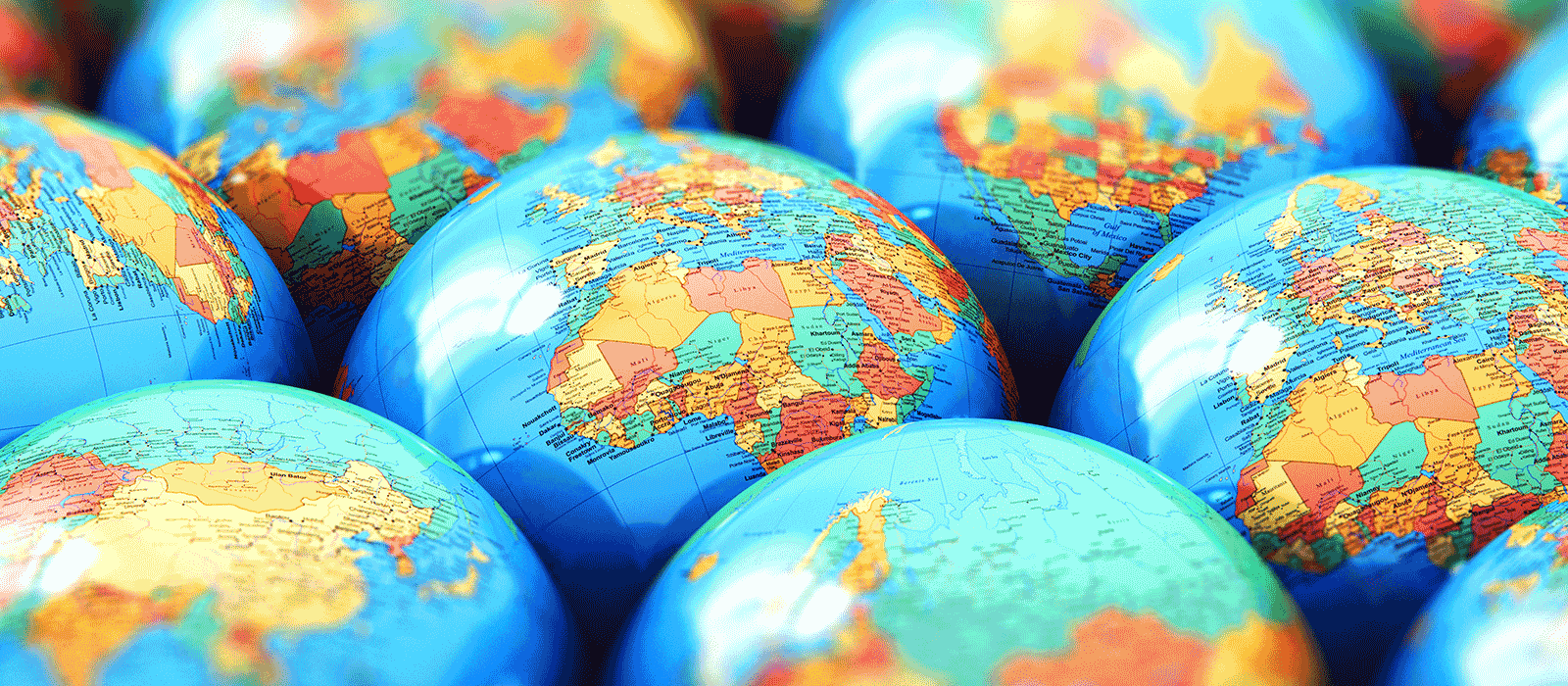 The evolution of influencer marketing  
Dec 21st, 2016
As we're sure you have heard, two of the most significant developments in the last 18 months have been the rise of mobile search – which has overtaken desktop for the first time – and a surge in social media influencing. We decided it was therefore worth looking at the role they play in the marketing landscape and the evolution of the influencer
---
Sponsorships and endorsements are nothing new and the idea that you can pay someone to promote your products and influence new or existing audiences is a tried and trusted marketing strategy.
There are some people who think that the sole purpose of marketing is to get the customer to buy a product. This couldn't be further from the truth. The goal of getting consumers to buy is obviously how a business makes their money and how they review their marketing performance, but in truth every stage of the buyer's journey is an opportunity to build the relationship and this is why marketing budgets are now distributed more evenly.
So what is influencer marketing?
Influencer targeting shares a lot in common with keyword research. In fact it should really stem directly from it. Across your site, you will be targeting specific industry keywords with product and service descriptions, blogs or other forms of content, headers, meta descriptions and so on. If all is well, you should therefore have some kind of keyword strategy document – a list of what keywords you're targeting and for what part of the site, product or service.
This list – while unwieldy – with editing and prioritisation can serve as a fantastic resource for influencer targeting. The reason for this is that the appropriate influencer is likely to be targeting the same set of important keywords as your brand, and happily, there are plenty of tools that allow you to search specifically for those keywords prior to approaching your ideal candidates.
Though, obviously, as an expert in your industry, there may be key industry influencers that you would add to your dream team for brand promotion – and we would certainly encourage you to approach them. However, the better known the influencer, the more likely they will be to have been inundated with requests similar to your own.
The best way to approach this is to think of your list of industry superstars, the top of the pile desirable influencers as a kind of 'work-in-progress'. There will come a time when you will work with them, it may (in exceptional circumstances) come from the first contact, but in most cases they will remain an aspiration.
Instead target influencers with a similar status to that of your own brand. While agencies may have relationships with high-profile influencers that they can begin to employ immediately, if a brand is starting out in social outreach, it is best to start at an appropriate level.
Early examples of influencer marketing
During the 1950's the US was going through something of a boom. They country had weathered the great depression, and World War Two and industry was thriving. America was truly the land of hope and anything was possible. Men wanted to be seen as 'real' and there was something of a transition from the well-heeled gentry of the pre-war years and the rugged, macho, cowboys that were on virtually every TV screen in the country. One of the most iconic early uses of influencer marketing was that of Marlboro cigarettes. The Marlboro Man ads, which started in the mid 1950's, depicted a cowboy smoking the, pre-rolled, filtered cigarettes whilst tending to his ranch. The nature of the way the cigarettes were formed would previously have previously been seen as feminine, but Marlboro managed to make them 'manlier'.
---

---
Women swooned over the handsome actor and men wanted to be like him. The character made smoking 'cool' and perfectly captured the ideal lifestyle many dreamed of. Sales of the brand rocketed and the cigarettes became the highest selling in the country, and pre-rolled and filtered cigarettes continue to outsell loose tobacco products across the globe.
Whilst the Marlboro Man was a real person playing a fictional character to drive a brand forward, another early example of influencer marketing also came in the form of a fiction character, this time it was Tony the Tiger. The character became iconic and led to a huge increase in the sales of Kellogg's Frosted Flakes as did similar spin-offs such as Coco the monkey for Coco Pops and the Gnomes, Snap Crackle and Pop for Rice Krispies.
---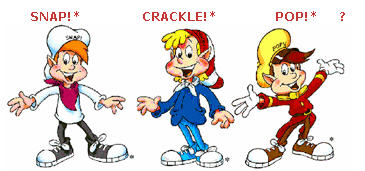 ---
Iconic examples of influencer marketing
Over the years there have been many high profile influencers, pointing the consumer towards a particular brand, from David Ginola and Cheryl (Cole) advertising L'Oréal to One Direction promoting Pepsi and even James Bond endorsing his Aston Martin.
Former boxer George Foreman took on the responsibility of promoting his own product, the George Foreman Grill, saying that it was so good 'I've put my name on it'. Money Supermarket even has a mob of Russian inspired meerkats, all fictional of course to promote their brand. The meerkats have become cult figures and even have their own range of toys to accompany the adverts.
When it comes to some the most iconic examples of influencer marketing campaigns of all time however, there are a few that really stand out.
Back in 1987, the world was watching as the New York Giants defeated the Denver Broncos in the NFL's (American Football) showcase Super Bowl XXI.  Official estimates had the audience for the event at around 87 million people and a thirty-second advertising slot cost around $600,000 (today equating to $1,250,000). Then it happened – perhaps one of the most ingenious examples of influencer marketing ever- Phil Simms, the starting Quarterback and Most Valuable Player (MVP) was asked by an on-field journalist: "Phil Simms, you've just won the Super Bowl, what are you doin' next?" Simms smiled, looked straight down the camera and told the audience: "I'm gonna go to Disney World".
---
---
Following this comment it looked as though Disney had been reactive and they subsequently commissioned an advert with highlights from the game and the famous quote, all dubbed to their trademark song 'When you wish upon a star' from Pinocchio and finishing with fireworks over Cinderella's castle. Audiences were captivated and the company were praised for their response to the seemingly, instinctive quote, yet in the days that followed it was revealed that both starting Quarterbacks had been approached and as it was Simms that was the victor, he got to say the line. Simms was compensated with a trip to Disney World for his family and the small matter of $75,000.  The campaign cost a fraction of a regular advertising slot and the endorsement came when everyone was listening. The 'I'm going to Disney' trick has been used at nearly every Super Bowl since.
In the 1980's, sportswear manufacturer Nike catered largely for the running community and after a huge fitness craze emerged, the marketing division knew they had to act in order to keep up with some of their biggest competitors. The brand decided to target all sports and did so under the 'Just Do It' campaign.
'Just Do It' was a huge success and propelled the company forward. In the ten years from 1988, sales went from $800m to over $9.2bn. One of the other key influencers in the success of Nike was NBA (Basketball) player, Michael Jordan, who partnership led to the inception of the Air Jordan brand of shoes and clothing.  Products endorsed by one of the greatest players of all-time meant that thousands of fans and aspiring players bought into the brand. At the latest count Air Jordan products bring in over $1bn per year for Nike.
---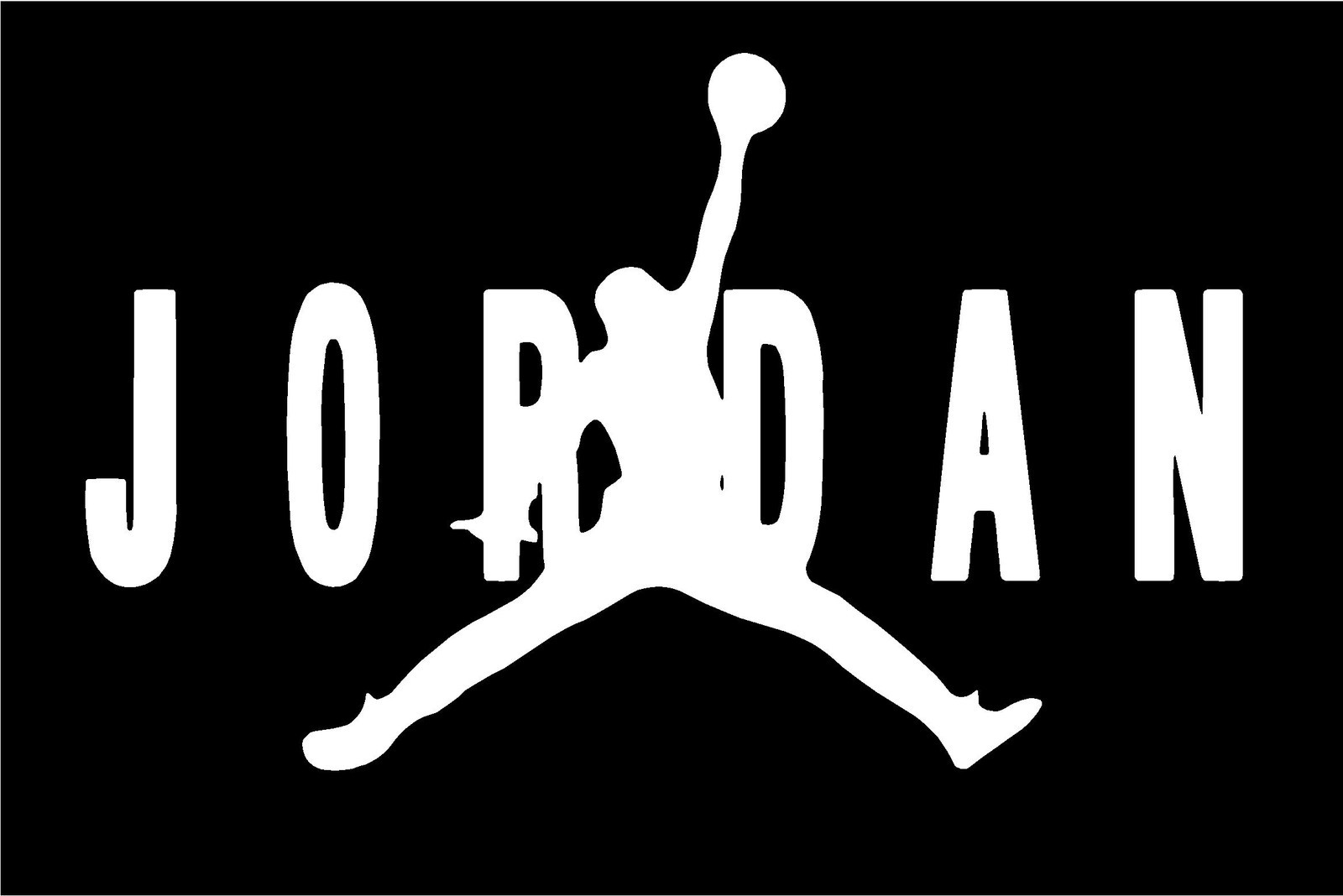 ---
The social media boom
In the past, as some of the previous examples have depicted, celebrities have been long been the target for brand who are looking for someone to endorse their products. Over the years that has changed somewhat as the definition of celebrity has changed also. No longer are the biggest names in the celebrity world simply from sports, TV, film and music. The rise of influential bloggers, YouTubers and stars of Instagram, means that those who find fame on social media sites and the wider internet are often 'followed', 'liked' and 'retweeted' more than celebrities.
When it comes to influencer marketing you could be forgiven for thinking that the influencer has to be famous from the onset. Two examples of where this is not the case, are as follows:
Starbucks, arguably the world largest and most famous coffee brands is an enormous company. They have a loyal customer base and a huge social media presence already but this wasn't enough. They wanted to use the influence of their followers to further expand the brand and to essentially remarket for free. The concept was simple. All they would do was instruct the staff working at their store to write the name of the person ordering a coffee on the side of the cup. This was thought to be for many reasons. First this served as a prompt as to which coffee was which in a busy store and secondly it added personalisation to the product. Staff began implementing this system, and quickly a trend of misspelt names became apparent. What happened next however was beyond expectations. Customers began sharing the images on social media, oblivious to the fact that they were in fact sharing images of the brand name and logo. They tagged Starbucks at every opportunity and the brand flourished online. This is a prime example of both influence and user generated content.
---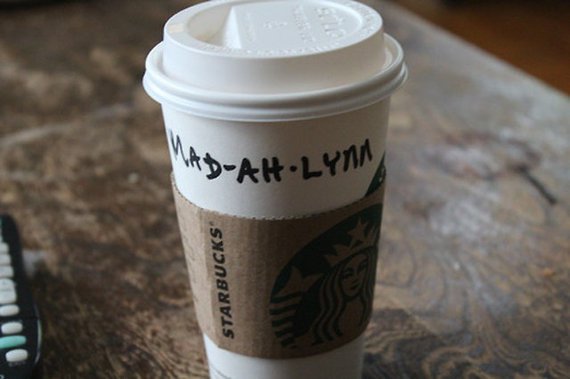 ---
The second example is that of Swedish video-gamer and YouTuber, Felix Kjellberg – better known by his online moniker of PewDiePie. As PewDiePie, Kjellberg started playing games online and giving his followers a running commentary and walkthrough. The vlogs became increasingly popular and the 21 year old decided to give up on his education to become a full time YouTuber.
His risk was instantly rewarded.
Felix and his Let's Play posts expanded beyond every prediction. He branched out on the type of content he was producing and quickly gained 60,000 subscribers. In July 2012, the channel reached 1 million subscribers, and it reached 2 million subscribers in September 2012. In October 2012, OpenSlate ranked the PewDiePie channel as the #1 YouTube channel. PewDiePie earned coverage in The New York Times after surpassing 6 million subscribers mark before hitting the 15 million mark eight months later and becoming the most subscribed channel.
Followers brought more followers and as of December 2016, Kjellberg, now 27, had hit the 50 million mark.  Over the years Kjellberg has been named in the most influential list, compiled by Time Magazine and his commentaries have led to a huge increase in sales for the games that he plays.
The future
According to Twitter with social and mobile media changing the way we interact with each other — and celebrities and brands — the modern endorsement has evolved.
Twitter's position at the centre of a real-time conversation gives companies a place where the power of celebrity endorsements can be combined with word-of-mouth marketing to have an enormous impact on consumer attitudes.
Nearly 40% of Twitter users say they've made a purchase as a direct result of a Tweet from an influencer.
To help advertisers decide how to leverage endorsements in today's media landscape, Twitter partnered with Annalect, a leader in data analytics for marketers, to study people's receptivity to influencers on Twitter and published their finding in the infographic below:
---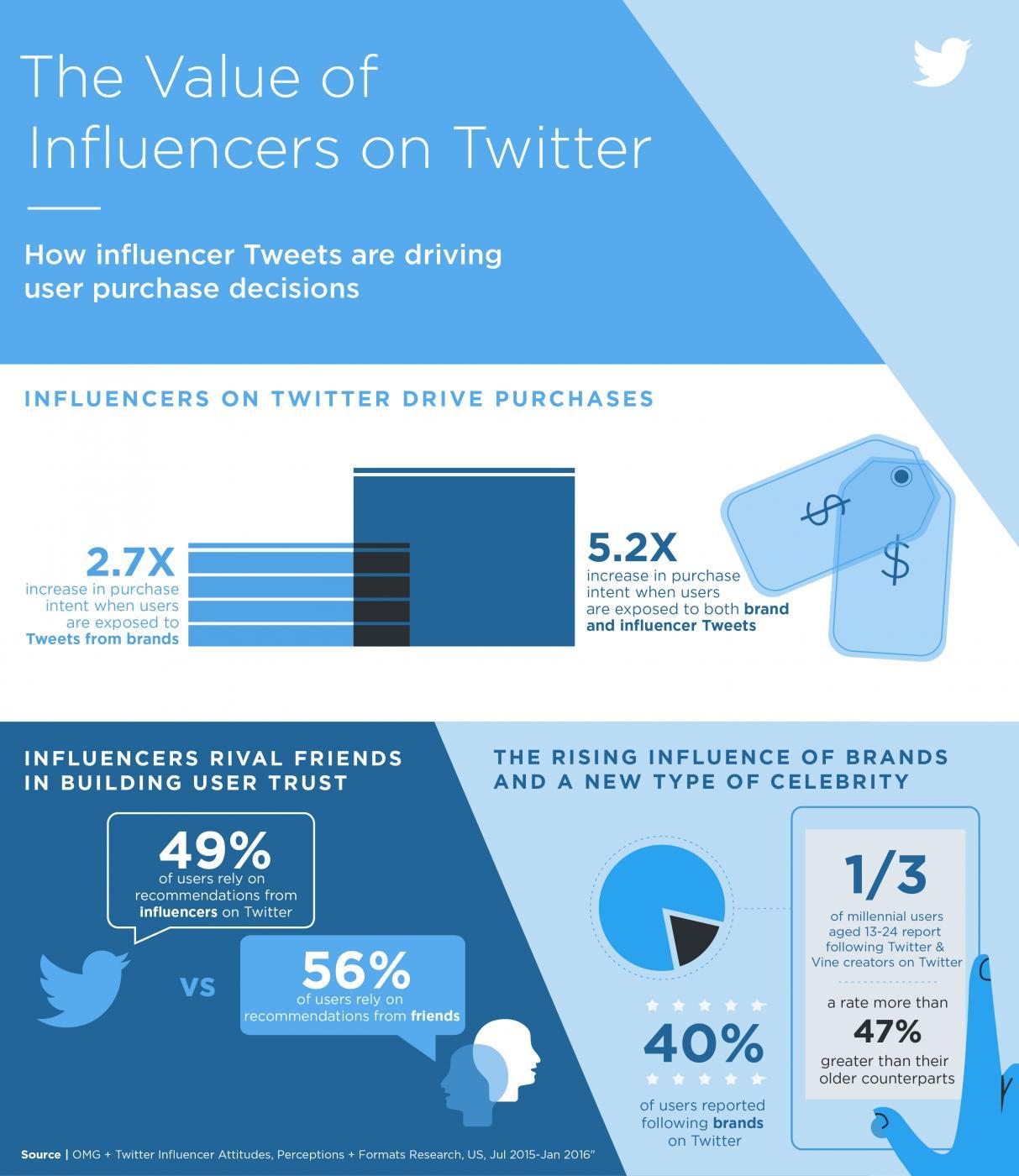 ---
All of this leads to the idea that we are being influenced even more than ever and as such the trend of celebrity and character endorsements, will continue to grow. Social media stars such as PewDiePie will grow his audience and consumers will become the stars of tomorrow, contributing their information, shopping habits, reviews and pictures to the marketing landscape.
---
Find out how to target influencers on social media – download your social outreach guide.