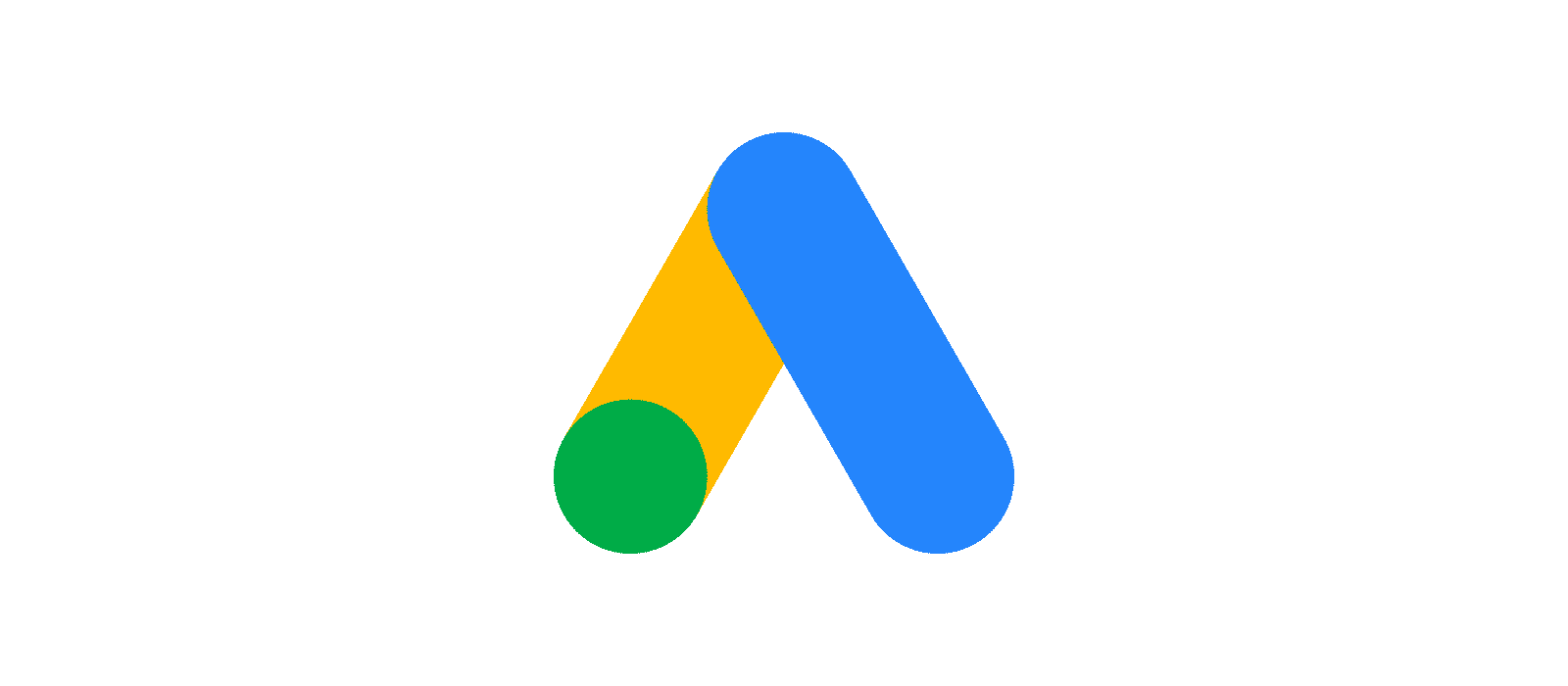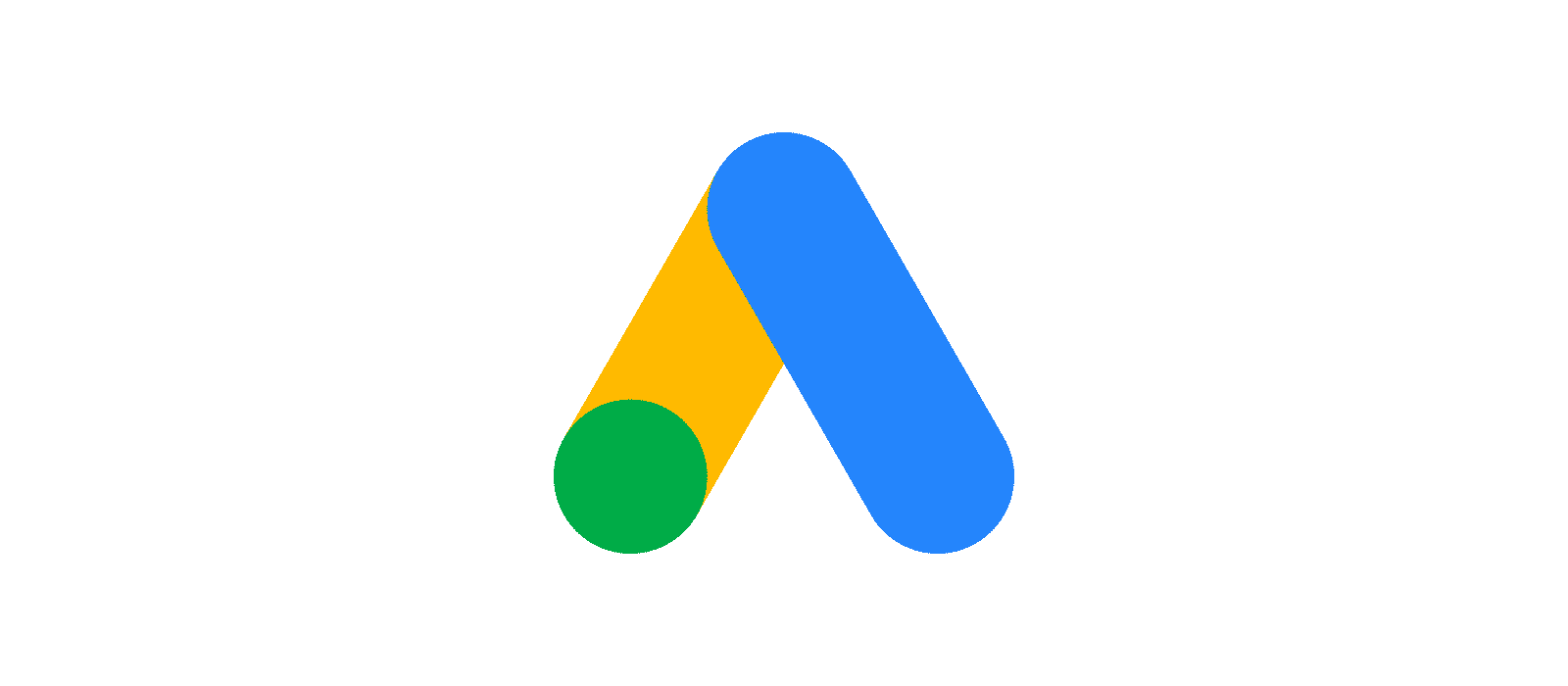 Highlights from Google Marketing Live
May 20th, 2019
Consumers' expectations for swipeable and visual experiences have risen dramatically and Google's new ad offerings, announced at last week's Google Marketing Live, are highly creative, appear across multiple Google properties and are tailored for mobile browsers. Here's a selection of the highlights among the announcements and our take on them…
---
Two new image-based ad formats
Having dabbled with gallery-style ads and feed-based advertising in the past, Google confirmed that two new paid search campaign types will be launching on mobile later this year…
Discovery ads – the 'you didn't even know you wanted it' ads
These native ads promise to allow you to "inspire and engage consumers with rich and relevant creative across the YouTube home feed, the Gmail Promotions and Social tabs,  the Google discover feed (the personalised cards at the top of your phone related to previous searches), in Google's app and Androids and will possibly be built into the google.com mobile homepage.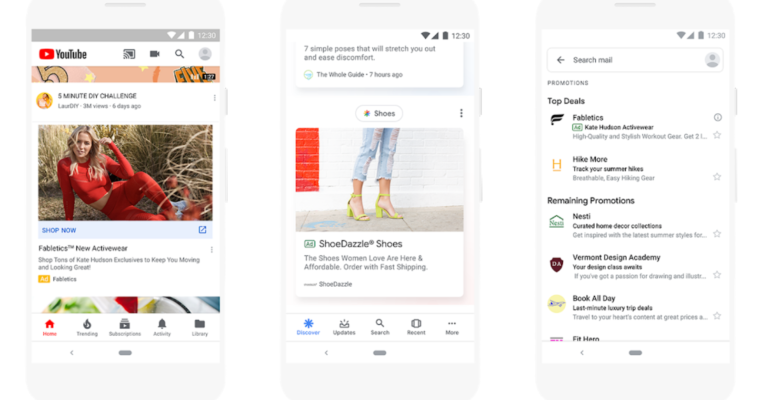 Google has stated that Discovery ads will utilise the 'power of intent' – in other words, consumers who are actively researching or comparing products and services (similar to in-marketing audience targeting.
Google explained: "Discovery ads are a new way to reach people across Google properties in the moments when they're open to discovering your products and services." And, according to a recent
Google/Ipsos study, 76% of consumers enjoy making unexpected discoveries when shopping.
Here are the key features:
Rich and relevant creative: Inspire consumers with an open canvas showcasing your brand or products in a swipeable image carousel, rendered natively across each Google property.
Results: By combining this incredible reach and creative canvas with Google's understanding of intent, you can be confident you're anticipating what your customers want and delivering the results you care about.
Unmatched reach: Reach hundreds of millions of people across the YouTube home feed, the Gmail Promotions and Social tabs, and the feed in Discover using a single campaign.
Gallery ads – the 'ads for the swipe right if you like the look of it' generation
Google searches on mobile will soon include "gallery" ads that allow advertisers to display multiple images for users to swipe through. Gallery ads allow advertisers to combine compelling images and copy to serve prospects their offering on the search network
Like Discovery ads, Gallery ads will appear in a carousel format – a key difference is that they will sit at the top of search results pages. But what Google wants to emphasise is the visual and creative potential for advertisers.
According to Google: "… high-quality creative can be a great way to showcase your brand and set your products and services apart by highlighting what it's like to use them. That's why later this year we're launching Gallery ads: a new search ads format that brings more of your content to the search results page. By combining search intent with a more interactive visual format, gallery ads make it easier for you to communicate what your brand has to offer.
"We've found that, on average, ad groups including one or more gallery ads have up to 25%  more interactions—paid clicks or swipes—at the absolute top of the mobile search results page."
Gallery ads let advertisers feature:
Between 4 and 8 images
A 70-character tagline with each image
And up to 3 headlines
These ads are ideal for grabbing people in the initial awareness part of the funnel and moving them more towards engagement. However, it also appeals more towards people who are likely to convert quickly and so can be used for retargeting with high bids and short cookie windows for maximum effect.
Redesigned Google Shopping experience
In a bid to steal a march on Amazon, Google unveiled its "new, immersive ways for shoppers to discover and compare millions of products from thousands of stores", effectively merging the best of Google Express with Google Shopping.
Users can choose to purchase online, in a nearby store, and now directly on Google. For retailers and brands, it brings together ads, local and transactions in one place to help them connect with consumers across their shopping journey.
Shoppers will have a personalised homepage on the Shopping tab where they can filter based on features and brands in which they've previously showed interest in, read reviews and even watch videos about the products. For example, if they're looking for headphones, they can filter for wireless and the brand they're looking for.
If you're a Shopping Actions merchant, your products will automatically be part of this new easy purchase experience on Google Shopping, Google.com and the Google Assistant. Later this year, Google will expand Shopping Actions to other Google surfaces including YouTube and Google Images.
Improvements to smart bidding models
Smart bidding refers to Google Ads' use of machine learning to optimise your bids for conversions. The changes mean you can:
Choose conversion actions at campaign level.
Create a conversion action set to share across multi campaigns.
Set rules to adjust conversion values based on audience type, and tweak bids by value.
Increase conversion opportunities for an upcoming sale or event that you – Google Ads will optimise your bids for that time period and return them to normal afterwards with new seasonality rules.
For example, you will be able to group the right conversions for each campaign optimisation for smart bidding; or you may want calls to go through one campaign and transactions through another.
Bumper Ad Machine for YouTube
This is a tool that generates six-second videos from longer video assets, sold through the AdWords auction on a CPM basis. Google says these are "ideal for driving incremental reach and frequency, especially on mobile, where 'snackable videos' perform well… little haikus of video ads".
In early tests, Bumpers drove strong lift in upper funnel metrics like recall, awareness and consideration. Advertisers can use Bumpers from this month by talking to their Google sales representative
Custom audiences
Google is merging custom affinity audiences and custom intent audience, which can be used across Google, YouTube, Gmail and Discovery campaigns.
Expansion of Showcase Shopping ads
This popular and newish format lets you group together a selection of related products and present them together to introduce your brand or business.
Now this "highly visual ad format that incorporates rich lifestyle imagery will roll out to even more 'surfaces', such Google Images, the feed on Discover, and soon YouTube, places where people are looking for inspiration and ideas.
Google says it sees an average of about 80% of traffic from Showcase Shopping ads to retailer sites are from new visitors just discovering the brands.
Performance Planner
Previously this year incarnated under the name Budget Planner, this is available in Google Ads under the Tools menu, and designed to help advertisers understand how to allocate a set monthly budget across all of their campaigns based on Google's projections for maximising incremental conversions — or other advertising goal.
It can also be used to understand how changes could potentially impact conversions, clicks and other performance metrics, calculated using your past performance. The tool doesn't tell you how much budget you should start with, but it can provide some directional insights into how changes in spend could impact performance of campaigns that already have enough historical data.
Google emphasised, however, that this is strictly a planning tool – to implement them, you need to download the changes and upload the file into Google Ads Editor.
To be eligible to use Performance Planner, your campaigns must:
Have been running for at least 72 hours
Have received at least three clicks in the last 7 days
Have received at least one conversion in the last 7 days (if the campaigns focus on conversions)
Are search campaigns that use a manual cost-per-click (CPC), enhanced CPC, target cost-per-action (CPA), maximise clicks, or maximize conversions bidding strategy.
As with all new tools such as this, it is best to treat it with a degree of initial cynicism, and the best way to do this is by running your own experiments. Once the tool has provided you with an idea of performance based on setting certain budgets, make sure that once you've set the campaigns up to use the recommended budgets, you then look at how much actual performance matches projected performance. No projection tool, no matter how good, is going to be able to accurately forecast. It's simply not how projections inherently work, but if it is consistently wide of the mark then consider making your own performance modelling tool, such as the ones we've built.
---
Need help with your search marketing? Why not get in touch? Or subscribe to our newsletter for industry leading insights.