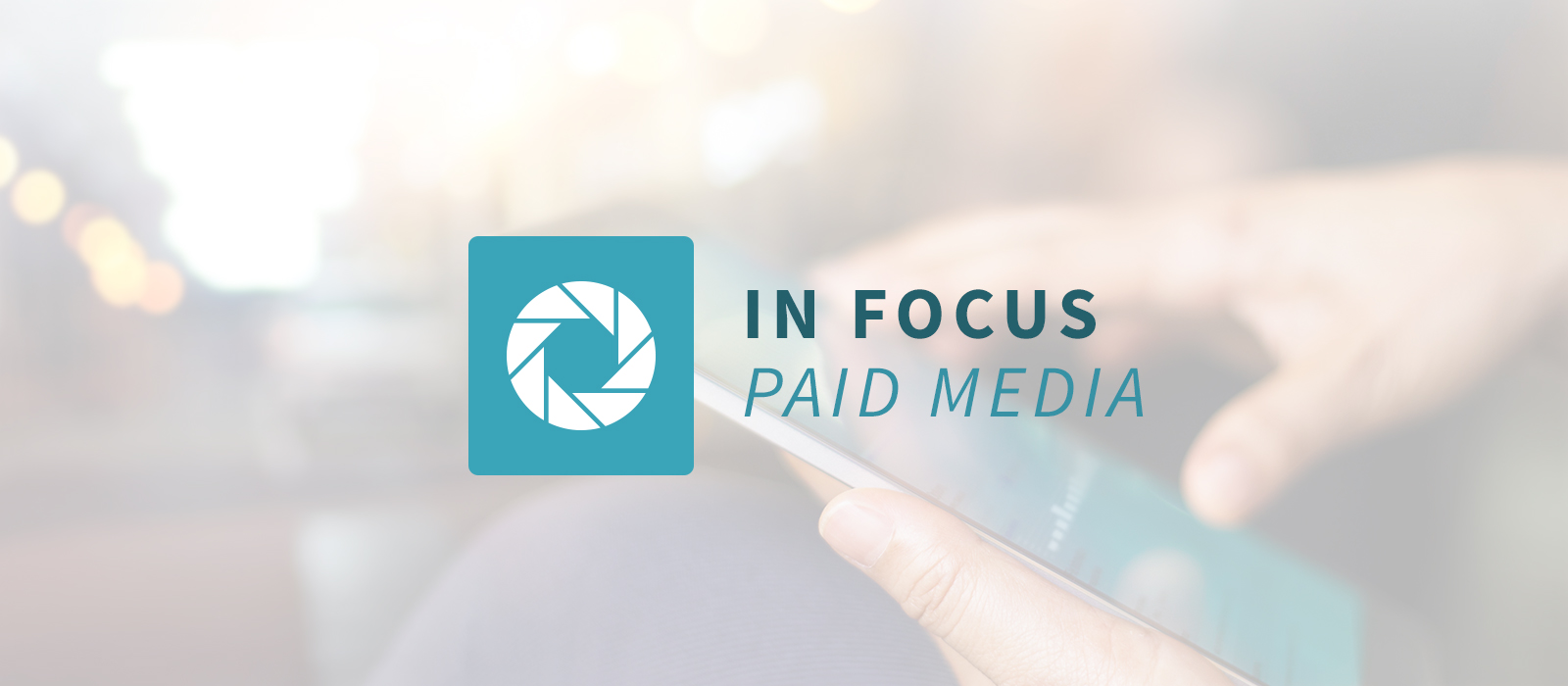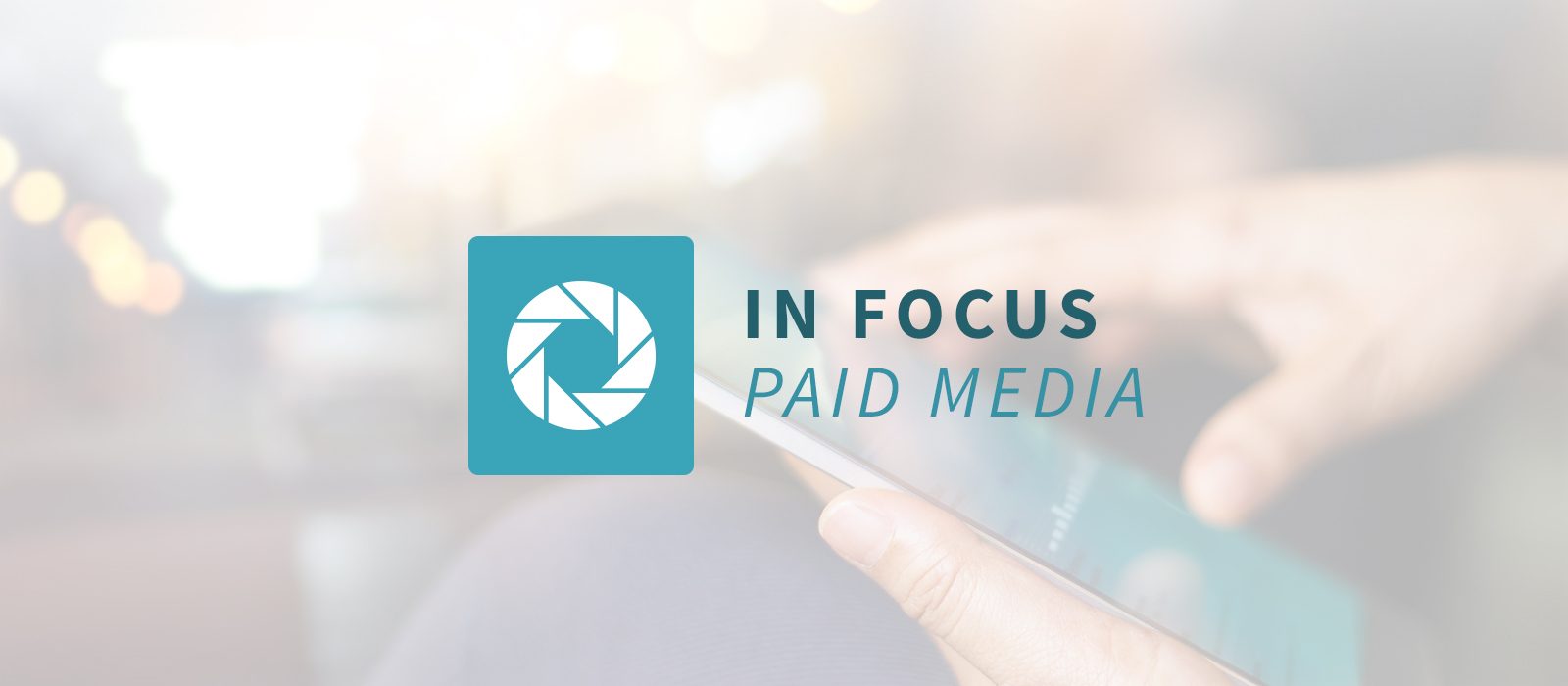 In Focus: Google Introduces Lead Forms for YouTube
Aug 11th, 2020
At the beginning of August, Google announced that its lead generation forms – an option for search campaigns for some time – would be available for YouTube. Is your brand eligible and what can you expect?
---
What is a lead form?
A lead form is specifically designed to capture leads with your ad at the moment they are searching for your products or services – thereby removing the necessity for a click through to a designated landing page form.
Eligibility
According to Google policy, to be eligible for lead form ads for video, you must meet the following criteria:
More than 50,000 USD total spend in Google Ads
A good history of policy compliance
An eligible vertical or sub-vertical (you can find out more about ineligible verticals here)
Set up
The set up is the standard Google Ads wizard style – easy to do, but much harder to do well. From your ads account, you'll need to choose to add a new campaign, then select 'Leads'.
From there, you'll select 'video' from the next set of options.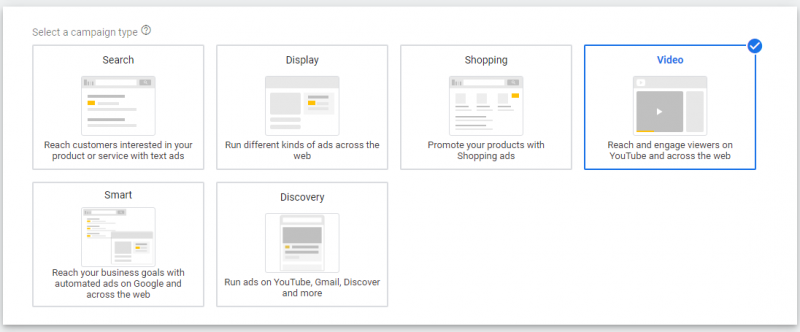 You'll then need to name the campaign, select strategy (maximise conversions, views etc.) and begin to build out the form.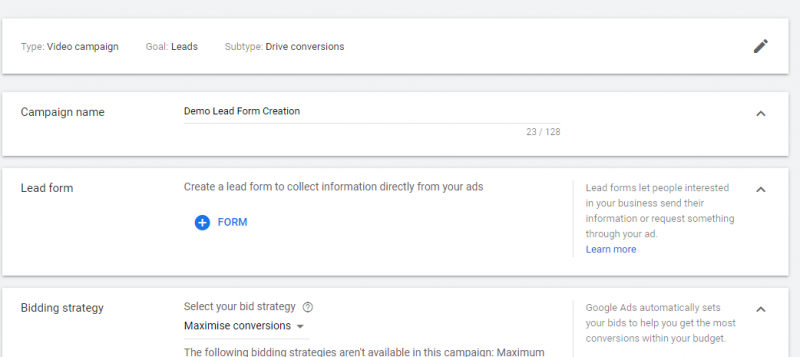 Once you click the form button, you'll be presented with a kind of sub-wizard for the form.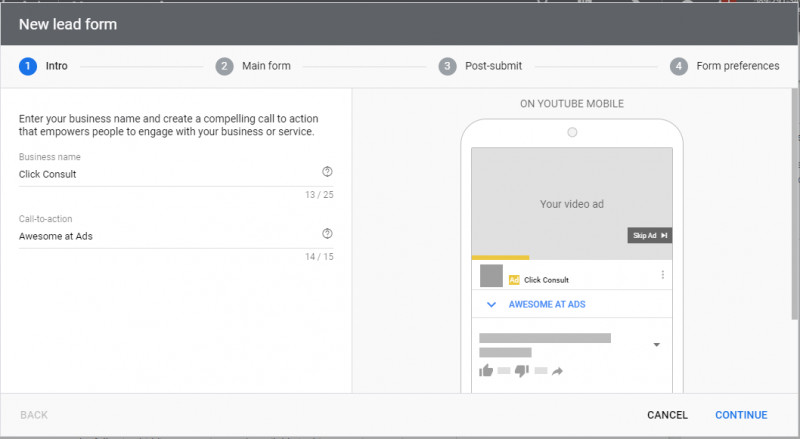 The standard best practices apply to the ad creation – try to use active language, convince and convert – but you'll also have the option to choose which fields you'd like to select as required for users to submit a lead.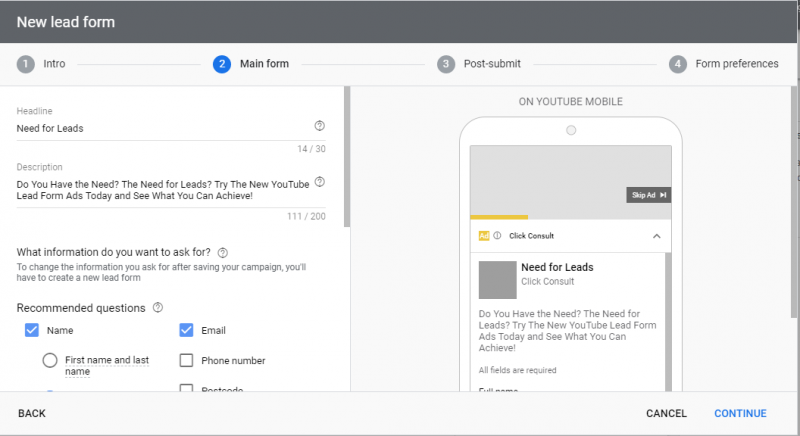 You'll also need to add a link to your privacy policy which can then be checked from the ad itself.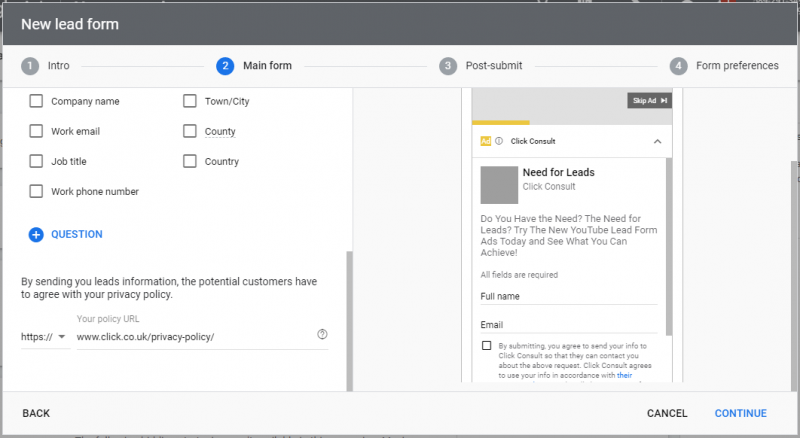 Then offer some hearty congratulations to the lucky lead.
You'll then choose whether you essentially want to try for as many leads as possible, or the most likely to convert.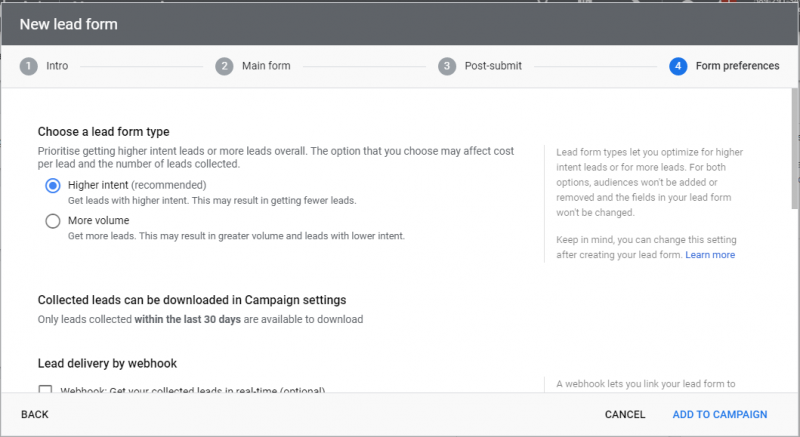 Then accept the terms for using the lead form ad type before saving your form and returning to the main wizard.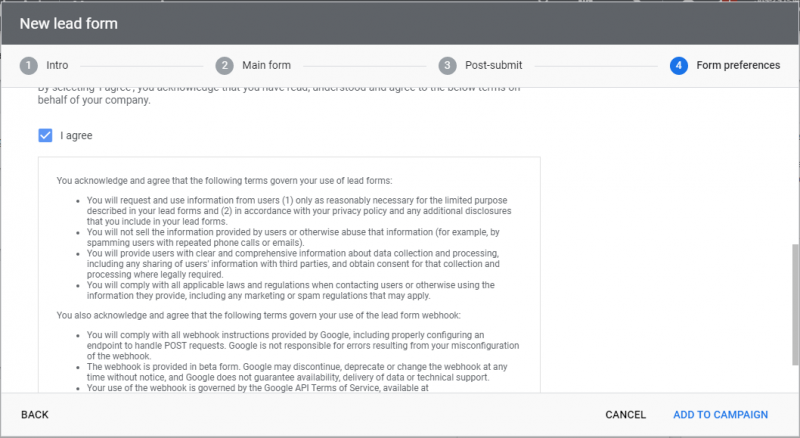 You can then select a set of keywords – by adding your own, or using a keyword suggestion tool based on your URL.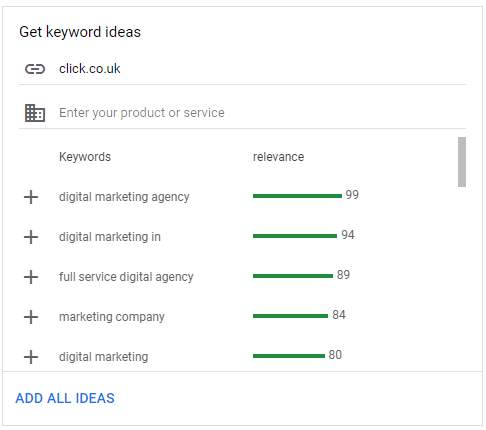 Similarly, you'll need to select potential topic targets for your ad.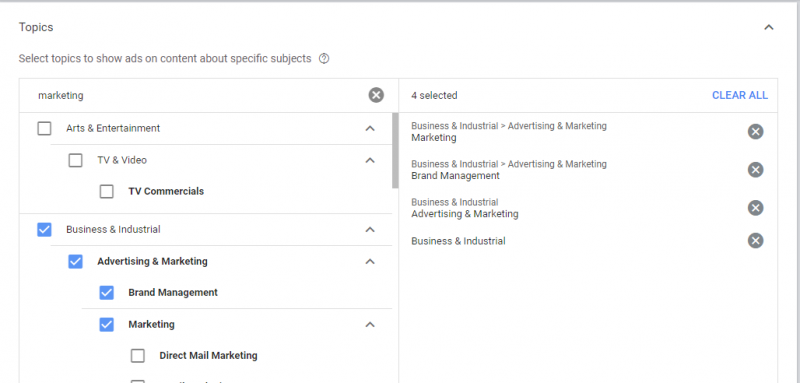 As with any campaign, you then assign a budget for the campaign and a method of spend.

You can then designate any exclusions for your ads – something of growing importance as YouTube has faced criticism for playing ads alongside questionable content – and any sitelink extensions you want to add.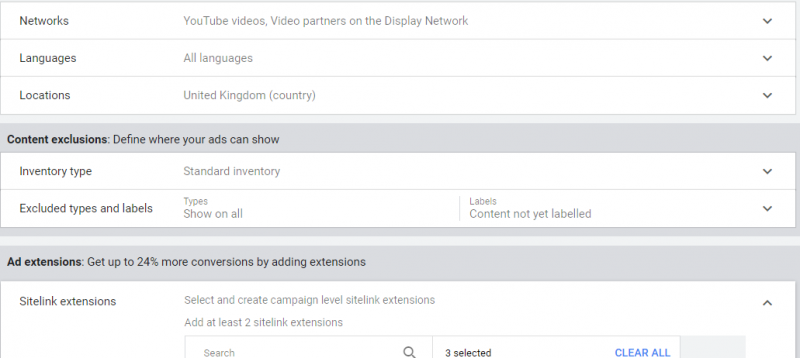 The last stage is to select the video you want to use.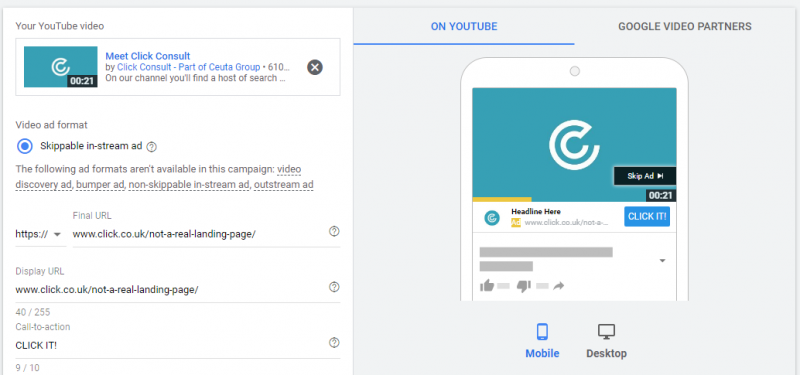 Overall, the process is a simple one – and while there are many ways to do it right, there are innumerable ways to do it wrong, so it's important to ensure you're following general ad best practice for your copy and CTAs. In addition, Google offers the following guidance:
Start with narrow audiences
Narrow your language targeting (one per ad, matching the form)
Have a clear creative
Set the right cost-per-action (CPA) bid
Set the right budget
Optimise conversions
You can read the full text of these recommendations here.
Why use them?
For lead generation businesses – services over products in the main – there's a level of friction reduction that can't be overlooked. While a well executed landing page is great, removing the need for one can sometimes be better. Added to this that these ads are the result of extensive testing from Google for around a decade and it's certainly worth looking into.
---
You can find more YouTube resources here and here, as well as plenty of other actionable advice in our resource section. For anything else, why not contact us?