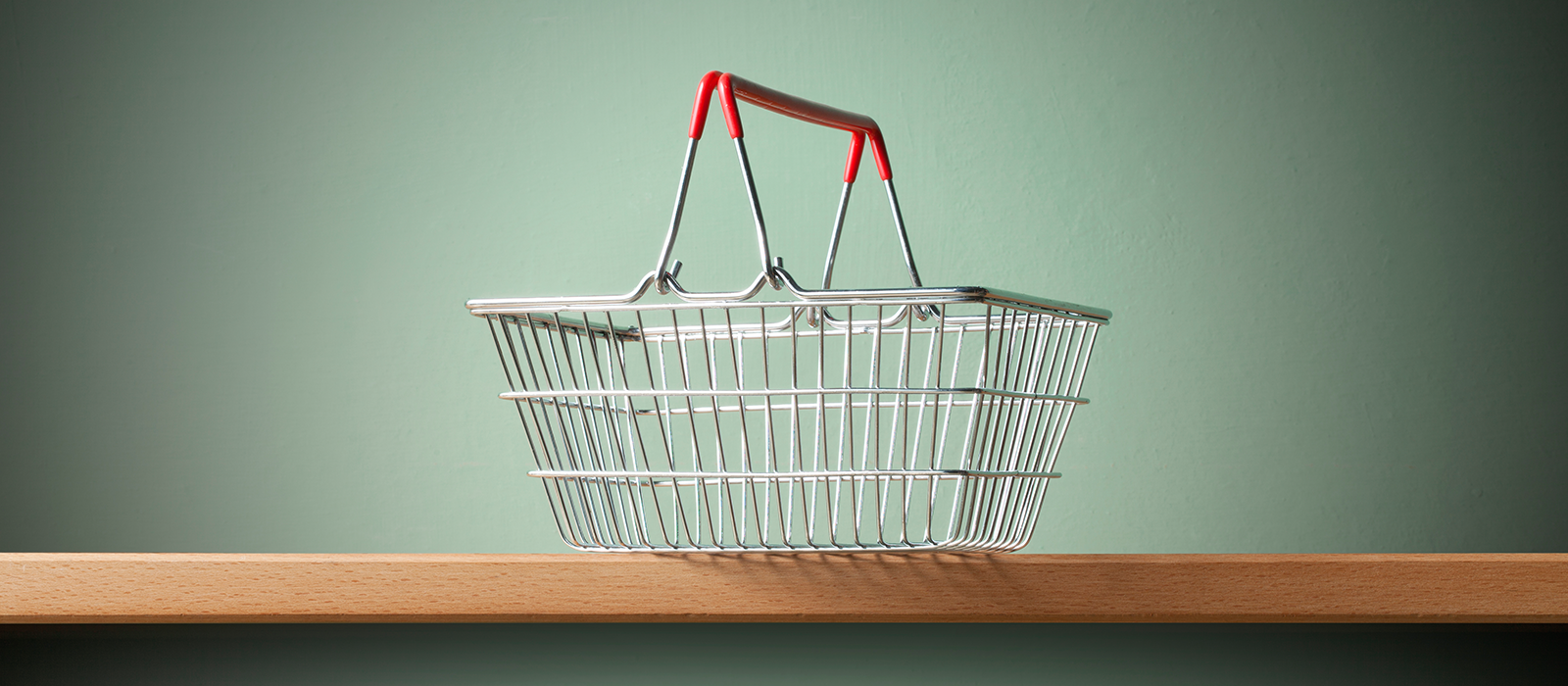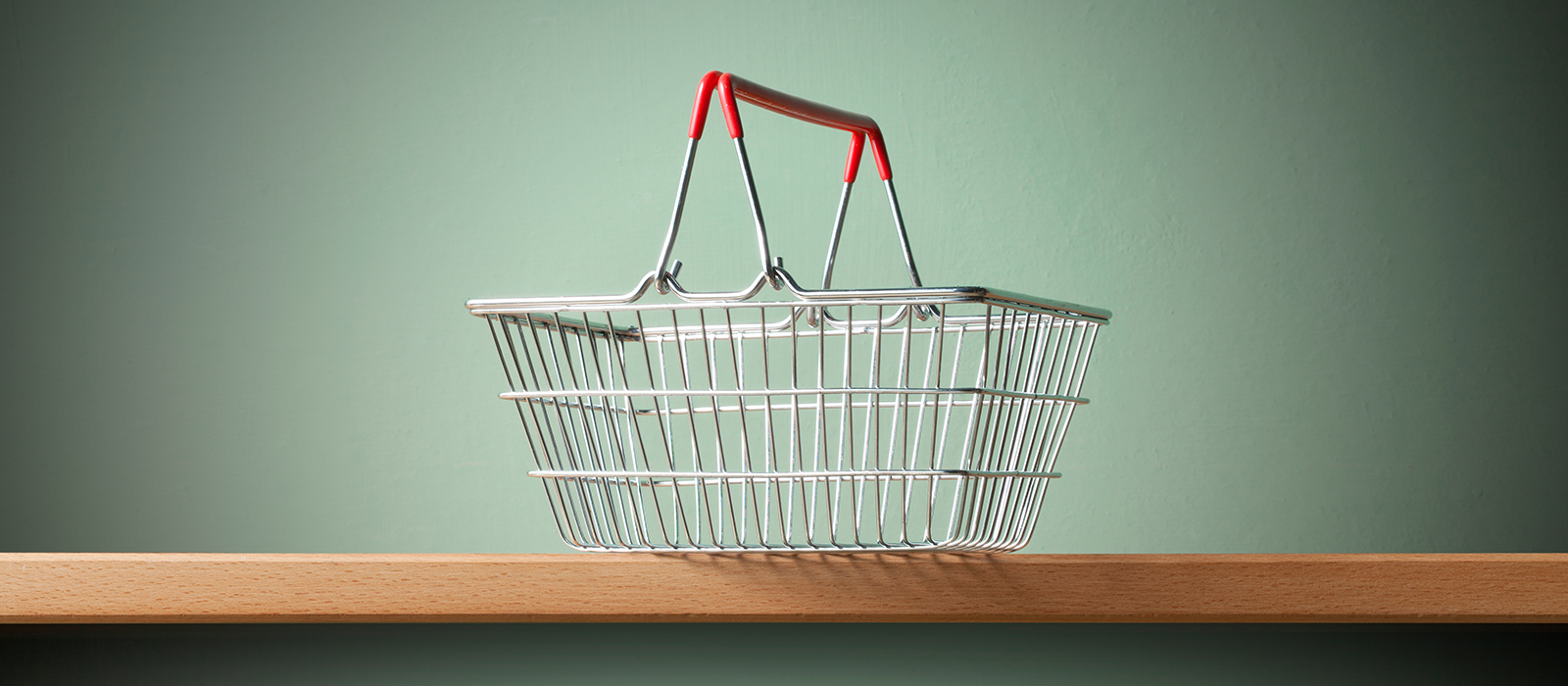 Knowledge Base – Understanding abandoned shopping baskets
Sep 3rd, 2018
Converting shoppers without losing them is the number one goal for all eCommerce sites. Yes, it's nice to have repeat custom, glowing reviews and quality feedback but these are all things that come after the initial purchase
---
We know that there are many people out there that use the internet as a research tool and who go online to browse for certain products, but who are not loyal to a particular brand of website. The trick is that when these people are ready to convert that they come back to you and that they find the whole process as smooth as possible to ensure that they return.
In a study by Baymard and in association with Statista, the top ten reasons for abandoning a shopping cart were are follows (% of people who reported this as a reason they would typically abandon the basket are in red):
Extra costs being too high (

60%

) – this includes the likes of extra purchase fees, shipping costs or added tax relevant to where you want the item sent too. There may also be a case here for added fees for making the purchase on a credit card or in a different currency.
Solution: Be clear from the outset. Show the final price to the customer from the start including extra tax such as VAT. You should also show the price with shipping, less any discounts that you might have applied and then, at the payment stage, offer a full breakdown. This will prevent the customer from being surprised when it comes time to complete the order. The survey found that another successful strategy is to bundle the extra cost of shipping into the product and offer "free" shipping to the customer.
Free shipping is deemed "critical" to 73% of customers to make a purchase and will encourage 93% of shoppers to buy more online.
'The site wants me to sign up' (

37%

) – This is another common problem that customers report. When you walk into a corner shop and pick up a chocolate bar no details have to be given, you just make the payment and walk out safe in the knowledge that your wallet is thinner and you will be somewhat fatter. Businesses who work in the digital sphere are all about data so making your potential customer sign up and give away their information for a simple purchase can be off putting.
Solution: Offer a guest checkout for those that want one. If the service and products are good then they are highly likely to sign-up next time. You can also offer this following the completion of a sale and emphasise that there are benefits from signing up. You can use this space to offer promotions or future discounts.
Complicated checkout process (

28%

) – In order to offer the best user experience (UX) you need to make sure that the process of actually making the purchase is as simple as possible. Putting your card number in several times on several pages is cumbersome and can turn a potential customer away.
Solution: This is really all about testing and competitor research. Look at what others in your market are doing and streamline the process as much as possible. If you only need a handful of details to complete the payment then make this your sole aim. You can also offer the chance for the customer to store their payment preferences. This will be a factor in whether or not they return in the future.
Customer can't calculate total order up front (

23%

) – Customers know what they want and what they want to spend. Having a running total is something that rates highly with many of them in terms of UX, so it's important that you get this right. If a customer can't track the basket as they shop then they may delete items or abandon all together.
Solution:  Offer a running total that is visible to the customer similar to the type of basket that master eCommerce sites like Amazon do. This helps the user control and monitor their spending.
Website has errors (

20%

) – This may only be fifth on the list, yet this is one of the main problems that businesses face. If the site is down, crashes before the moment of purchase or there are errors on the page then it is highly likely that you will lose the customer. Of course this is something that could be out of your hands but you must continually test and learn, making sure the site is working correctly at all times.
Solution: Focusing on the customer experience is paramount. Make sure that you are regularly going through your site, from home page to checkout, ensuring that your site is still up to date and there are no issues.
You should perform these checks across a variety of screen sizes, especially as mobile continues to grow in importance. You should also check site speed.
Trust issues with the website (

19%

) – Trust is vital for customers and if they find themselves on your website but the appearance, content and certifications make it look 'spammy' they may leave without ever making a purchase.
Solution: The easiest method is through various forms of social proof to assure customers that you are a trustworthy store.
Use customer testimonials. Use product reviews. Use endorsements. Provide full contact information, such as a phone number and even faces and bios of you and your workers. You can also make sure that your site is HTTPS and display any relevant payment certificates.
Slow delivery (

18%

) – With competition so high in the digital space it could be the shipping and delivery processes that are the main difference between your brand being chosen or going to a competitor.
Solution: As we mentioned earlier about the running cost and building the shipping cost into the price, you should aim to cost a product for standard delivery. This way the customer won't be disappointed. At the final stage you can offer a quicker turnaround at a cost which satisfies they customer need if the item is urgent. A one day turnaround or next day delivery where possible negates the fact that a customer can go to a physical store.
Offering to post items to alternate addresses to the billing address also helps. You should also highlight here whether you offer postage on weekend s or public holidays and if the mail is going to be tracked or couriered.
Poor returns policy / customer service (

11%

) – Occasionally there are some things that you just can't help. A product could arrive with the customer in poor condition or with components missing. Similarly the customer may not feel that the item was as described and will want a refund. Before they make the purchase they will want to check the returns policy. Unlike a physical stores where the user can try before they buy the internet doesn't have this luxury.
Solution: Make sure that the returns policy is clear and add it to the bottom of any invoices and emails. Also make sure that it is clear in terms of the rights of the customer. In places where you can't take responsibility, highlight that this will be dealt with by third party handlers. It is also business critical that you offer free exchanges as quickly as possible and that you make clear the refunds policy. Sorting issues quickly will see positive sentiment rise, especially on social media and in reviews. 
Not enough payment methods (

8%

) – This is something that is becoming increasingly infrequent as coverage in terms of payments is usually pretty universal. Adding options to pay through the app or via a service like PayPal can help. I think that the only issue we now see in this field is in terms of whether or not a business accepts cards such as American Express.
Solution: Research the most common forms of payment and offer as many of them as you are physically able to. Simple.
Credit card is declined (

4%

) – this is one of the few problems that you, as a business can actually deal with. It could be caused by the bank, due to incorrect details, exceeding spending limits or simply a card error. The 4 % of people who cite this as one of the reasons they abandon a cart are still available to be targeted by businesses and as such this is where you could consider offering other payment options.
Solution: Here you should offer alternate payment options, extend the time allowed to complete a purchase and allow the customer to save their basket so that they can pick up the order when they are able to make a payment.
---
Want to give your PPC strategy the edge? Our in-house team and consultancy support service allows you to benefit from our wealth of experience, knowledge and industry leading technologies to help support your current strategy or your in-house marketing operations.