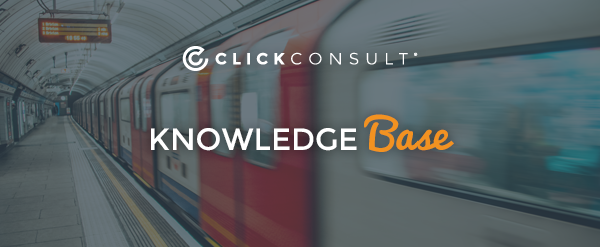 Mind the gap – The importance of a content gap analysis
Oct 22nd, 2018
One of the things that we have covered in detail over the last few months has been the importance of conducting a regular gap analysis on your content – we get asked about it so often we've even released an eBook dedicated to the subject!
---
So what is a gap analysis, why is it so important and how do you get started?
A gap analysis is the method of assessing and understanding whether or not a business' objectives are being met and, if not, the tactics that will need to be employed to ensure that they are. The 'gap' is the space between where a business currently sits and where they want to be within a certain time-frame.
In some circles, a gap analysis may also be referred to as a 'needs analysis', 'needs assessment' or 'need-gap analysis'. For the purposes of SEO, however, a gap analysis looks at several things:
Missing content
Undiscovered topics
Undiscovered keywords
Content your competitors are targeting
New industry developments
New product information
So what can you change?
With testing, and a trial and error approach, playing such a vital role in a gap analysis, you need to ensure that your planning is prepared properly and that you can adapt your strategy as and when you need to. The following Five tips will help your discovery phase and can lead you to a successful gap analysis.
---

---
1. Identify what you plan to accomplish
The reason you started your gap analysis is because you are trying to improve something. That could be a better ROI, more sessions, an expanded audience or overall business growth. Many of these things lead to another and all play a part in a business's strategy. One of the most important questions to ask yourself is whether or not you have noticed a business decline or an acceleration from one or more of your market rivals.
You can also ask the following questions:
What are the objectives you are trying to achieve?
Is your content not showing up for relevant queries?
Is it not ranking high enough or bringing you non-converting traffic?
2. Analyse existing content
For each objective, specify what the current situation is after looking at data. If you need additional information, list the resources or help you need to proceed. Visualise the result as this is always the best way to see trends.
Compare your content performance to that of your competition. If they are doing better than you, get some ideas why and how to catch up to them.
3. List your keywords
Keywords are vital, they are the terms you want to rank for in the search engine results pages (SERPs) and the terms that ultimately help your content rank well. You should have an active list of keywords that you monitor. These should be a list of those you are ranking for already and those based on either new product or services that you offer as well as those of your competitors – leading us on nicely to point four.
4. Competitor analysis
Perhaps the most important aspect of a content gap analysis is understanding and utilising the keywords for which your competitors rank. The first step is to discover which keywords your competitors rank for, but you do not. This data will give you great examples of potential keywords that could be valuable to your business and the types of content your competitors are using to rank for those keywords.
The second stage is to look at the long tail terms that they are targeting moving forward. These are the terms with less traffic but that could be useful to target as the business expands.
5. Build a content strategy
The next step is to create a tactical plan to bridge the gap and reach your goals. This should be a mix of the first four points with a special focus on the keywords.  Build an achievable plan in terms of how many pieces of content you are able to produce and look at where and when you will publish them. You can also add in things such as a social media plan and some external link building.
These five points skim over the content gap analysis and as it is such an importance tool for growth, we have produced a comprehensive eBook which can be downloaded here.
---
Need help with your search marketing? Why not get in touch? Or subscribe to our newsletter for industry leading insights.