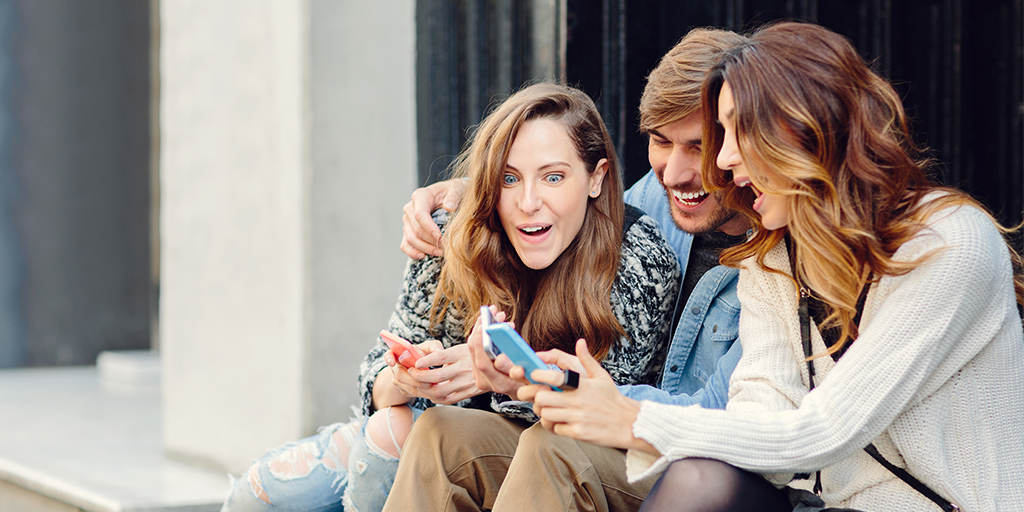 Most bizarre and awkward celebrity social media moments to date
Feb 19th, 2020
Here at Click Consult we've selected some of the most bizarre and awkward celebrity social media moments to date
---
Since being founded back in 2006, Twitter has provided its users with some memorable moments. Whether it's via Twitter or another social media platform, it's more than likely you've been in a position where you've accidentally posted onto your feed or retweeted something, which you've had to quickly delete.
Awkward Twitter moments like these can often be corrected quickly and without many of your followers seeing. Unfortunately this isn't the case for celebrities and public figures who have millions of followers and adoring fans who monitor their social media platforms on a daily basis, waiting for the next post to be shared. 
Over recent years a host of celebrities have tweeted and posted onto their social media channels, before being met with thousands of notifications pointing out awkward and at times, cringeworthy errors within the post. For many celebrities small errors like these can often develop into hilarious memes and news headlines, leaving a reminder of their awkward moment for years to come.
From Donald Trump to Wayne Rooney, fans of Twitter have been blessed with a number of toe curling celebrity Twitter mishaps that have been made over the years. To reminisce on some of the standout moments over recent years, we've picked a host of them to share with you.
Prue Leith accidentally reveals Great British Bake Off winner
The Great British Bake Off is one of the countries most loved and watched TV shows. Millions of dedicated fans tune in every week to watch the contestants battle it out in a series of baking challenges. Like most TV shows, GBBO is filmed prior to it being aired on TV, so the winner of the competition is top secret until the finale. 
Back in 2017 renowned chef, journalist and bake off judge Prue Leith, left fans in uproar after she accidentally announced the winner before the final episode of the show was released.
---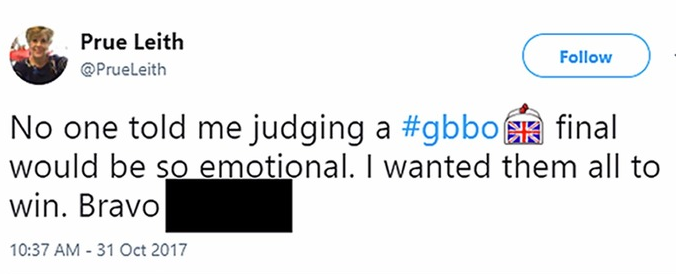 ---
Donald Trump congratulates wrong state after super Bowl win
Earlier this month Kansas City Chiefs overcame the San Francisco 49ers to be crowned Super Bowl winners. Shortly after the victory, President Trump took to Twitter to congratulate Kansas City Chiefs, soon to be met by a barrage of tweets pointing out that he had made a rather awkward error.
11 minutes after the tweet was posted, it was soon removed as Trump's followers were quick to point out that Kansas City Chiefs play in Missouri and not Kansas which Trump's tweet stated.
---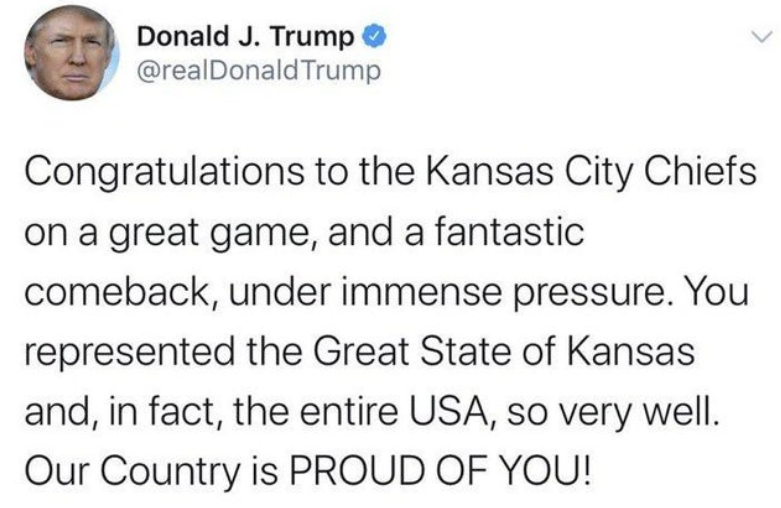 ---
Ed balls mysteriously tweets his own name
Since his mysterious tweet back in 2011, the former Shadow Chancellor has become Twitter's most loved politician. Ed Balls' Twitter followers were left somewhat bemused when he tweeted his name, with no context. After realising what he had done, the politician was then left red faced and having to explain himself. 
The tweet was made by mistake, as instead of searching his name in the search bar wanting to find a recently published article about him, he composed a tweet with his name instead and clicked "tweet" instead of search.
---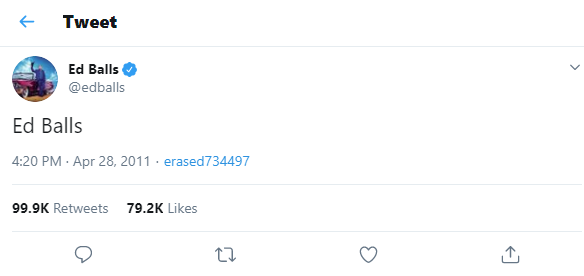 ---
Wayne Rooney sends hilarious tweet to fellow teammate
Twitter and football fans alike were left in fits of laughter back in 2011, when Manchester United footballer Wayne Rooney, seemed to be slightly confused as to what the real purpose of Twitter was about.
Rooney tweeted teammate Rio Ferdinand asking him "Hi Rio do you want picking up in the morning pal", which for many people would have been better said over a text message. The Tweet went viral and has since had over 50k likes across social media channels.
---

---
Rita Ora tries to justify a rather embarrassing situation
Back in 2014 singer Rita Ora tweeted her followers to say that she would be releasing new music if her tweet received 100,000 retweets. This Twitter move has been made by many music artists but on this occasion, it didn't prove to be successful.
The awkward situation arose when the tweet only accumulated just over 1,300 retweets, significantly less than the 100,000 the singer asked for. Not long after the tweet was made, Rita Ora posted another one stating her account had been hacked and people were threatening to release her new music without her say so.
---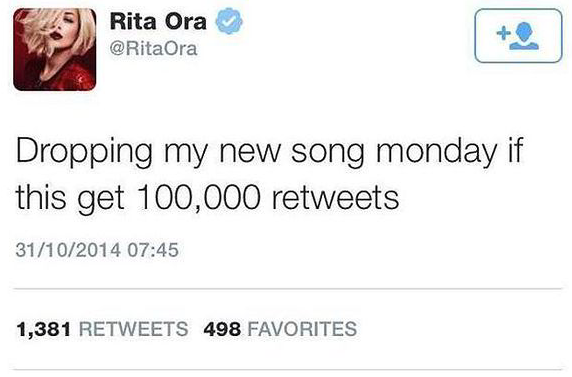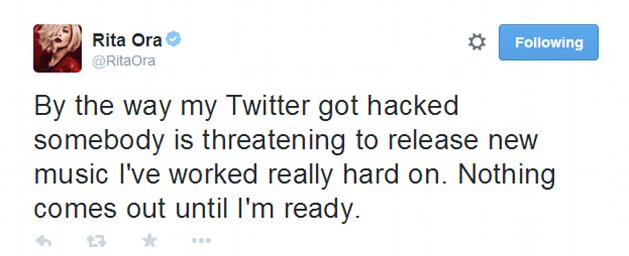 ---
Trump mistakes coverage for covfefe
It's Donald Trump again but this time, a small error in one of his tweets resulted in a whole range of merchandise being created and people across the world still talking about it to this day.
The tweet from Trump's account read,  "Despite the constant negative press covfefe", which left his followers baffled as to what he actually meant. It was then revealed that covfefe should have actually said coverage, but this simple mistake is still joked about over 2 years later. 
---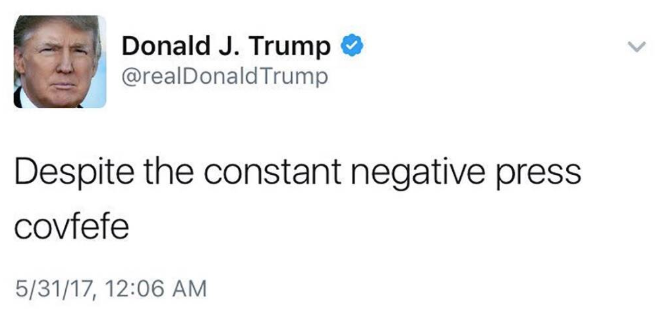 ---
Scott Disick completes the ultimate advertisement mishap
Brands often turn to celebrities to help endorse their products, with many guiding them on what to include within their social post. Scott Disick is one of the world's most famous celebrities, making him in high demand to promote products via his social channels.
Back in 2016 Scott posted a picture of him with a tub of protein powder on his Instagram feed, but he made a rather awkward mishap. It was clear that the brand has told him what to say and instead of using the description they sent him, he included the instructions as well.
These are just some of our standout celebrity social media moments to date, but there are plenty more. It's clear that these celebrities could have done with some social media training before they made their unfortunate errors in their social posts.
---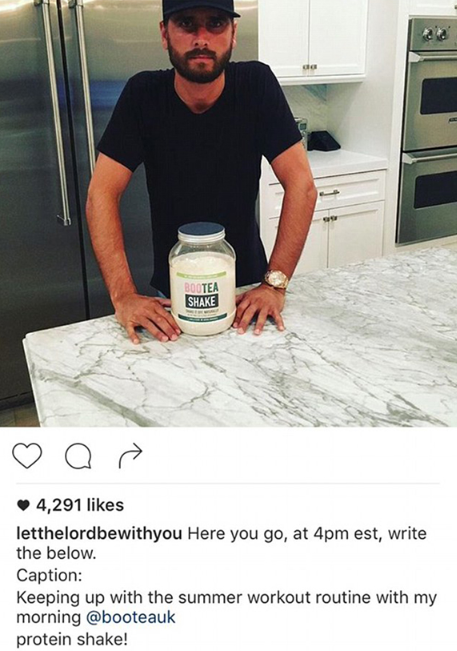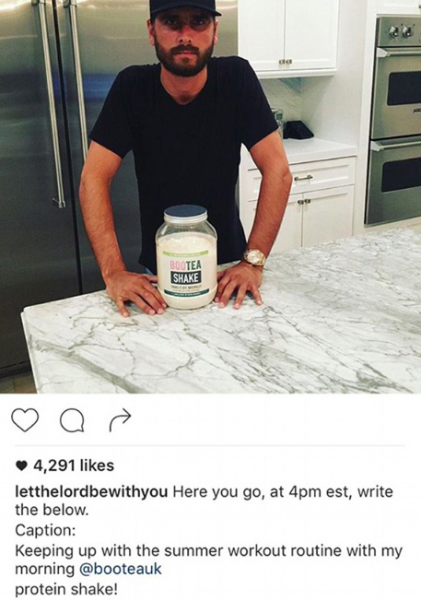 ---
Want to work with Click Consult to develop the digital strategies of your brand or industry? Contact us today. Alternatively, check out our resources to browse our growing library of actionable advice on search and digital marketing.