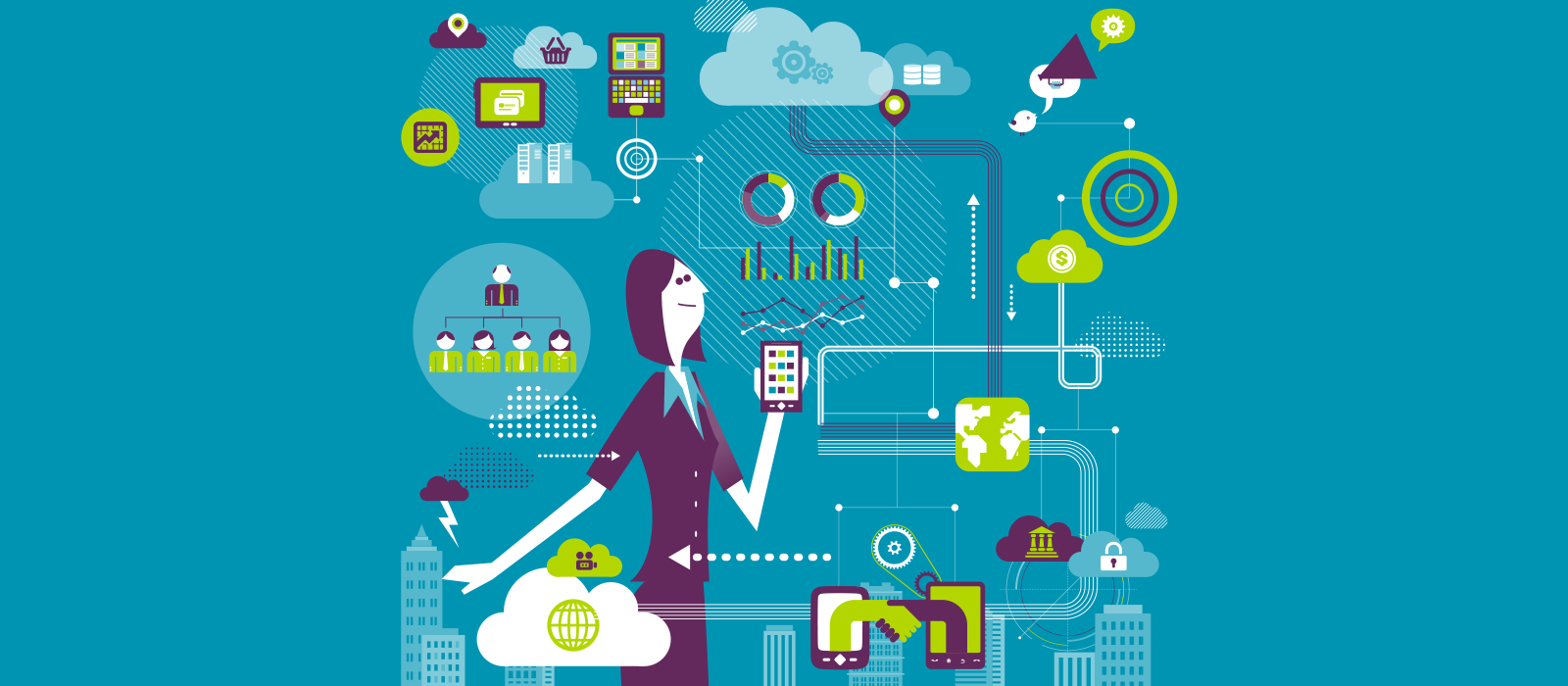 Omi Sido's 'Data Visualisation in SEO' Talk – Benchmark 2019 Reviewed
Oct 9th, 2019
Benchmark Search and Digital conference wouldn't feel complete without Omi, so it was great to welcome him back to the Hilton Deansgate Manchester 2019
---
Senior Technical SEO for Cannon, Sido has a wealth of experience as an SEO practitioner – so it was interesting to see him present specifically on data visualisation. He began his talk with the often repeated statement that data is the currency of digital marketing – before admitting that many of the brands he's worked with, while having access to it, have done very little with their share of this currency.
In fact – he did a little research of his own:
---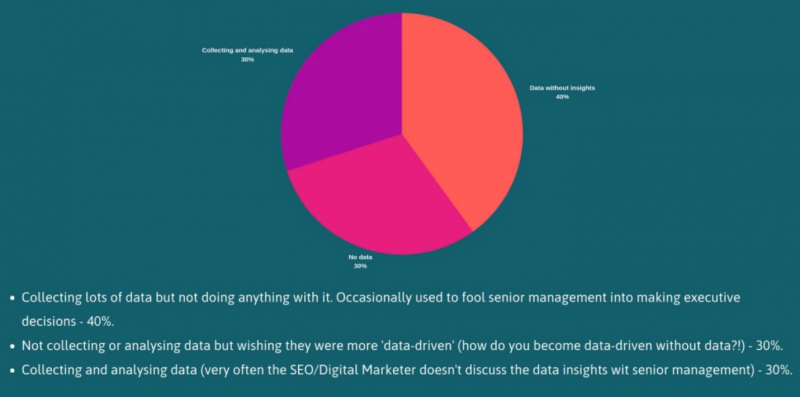 ---
But it's not just Sido's data that shows the sad state of data – the next slide in his presentation shows a similarly sorry result from a 2019 trends report. In fact – as of the State of Inbound report from 2018, he says, more than 40% of marketers were still struggling to prove the ROI of their efforts.
The thrust of the presentation, therefore, is that there is no point having access to data if that data is not informing your activity, and there should be no activity unless it is informed (at least in part) by data.
---
---
For this reason, as it is difficult to intuit meaning from numbers alone, data visualisation is incredibly important – representing a bridge between the practitioner and the C-suite, enabling the former to 'prove' the value of their activity to the uninitiated.
DataStudio, Sido advises the Benchmark attendees, is a free visualisation tool allowing you to pull data from more than 500 official sources and 64 connectors, making it possible to produce not only data visualisation, but data storytelling.
---
---
Sido then ran through a series of dashboards he has created, explaining the thought process behind them – including the benefits of not having to train each stakeholder in the use of each tool, instead being able to create stories that are accessible to stakeholders – offering deep insights even to those with a shallow knowledge of the subject.
While Click Consult has been preaching our personal love of DataStudio for some time now, the adoption of the tool was nowhere near as rapid as we would have expected. However, with this talk offering some great tips and advice on using the platform – it's likely that there will have been a few more converts by the end of the day.
---
To keep up to date with the latest search and digital marketing thought leadership – sign up to our mailing list. Or contact us to see what we can do for your brand.