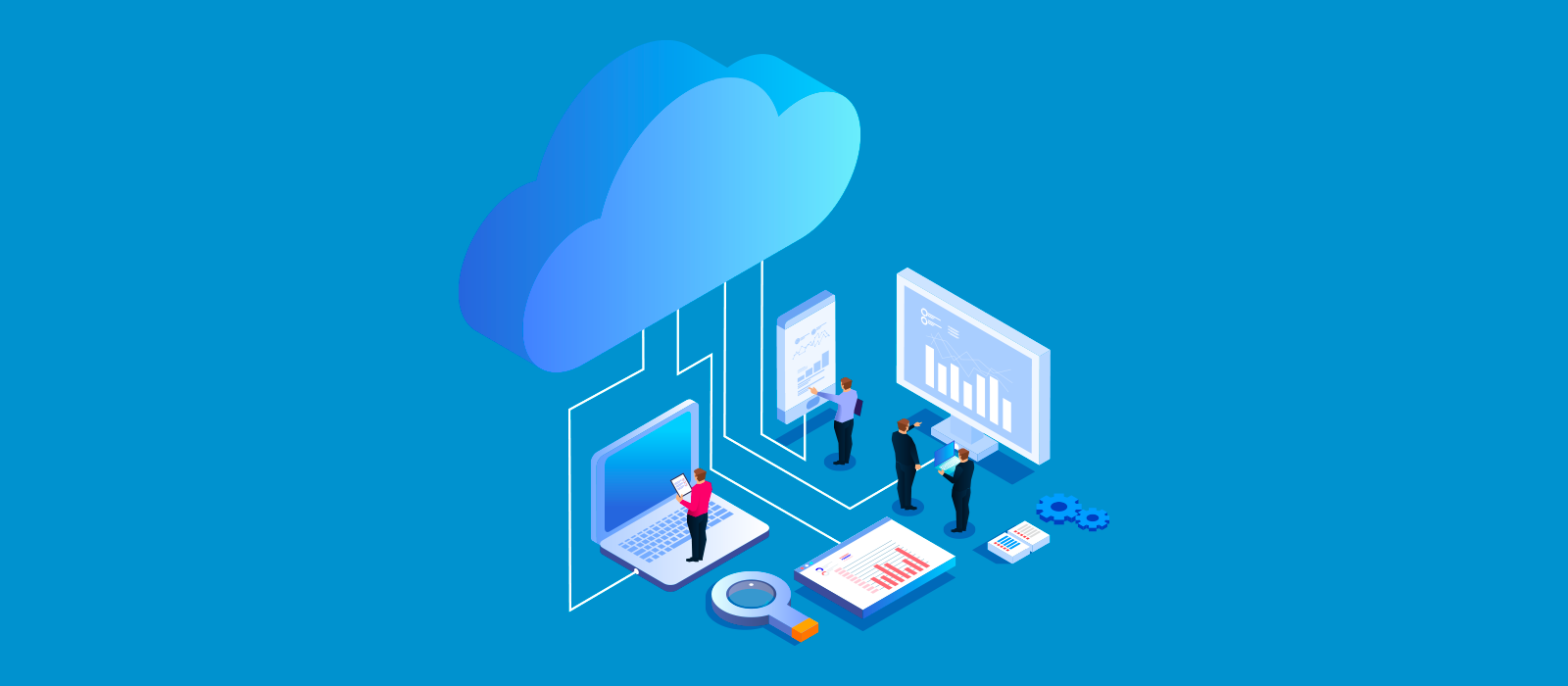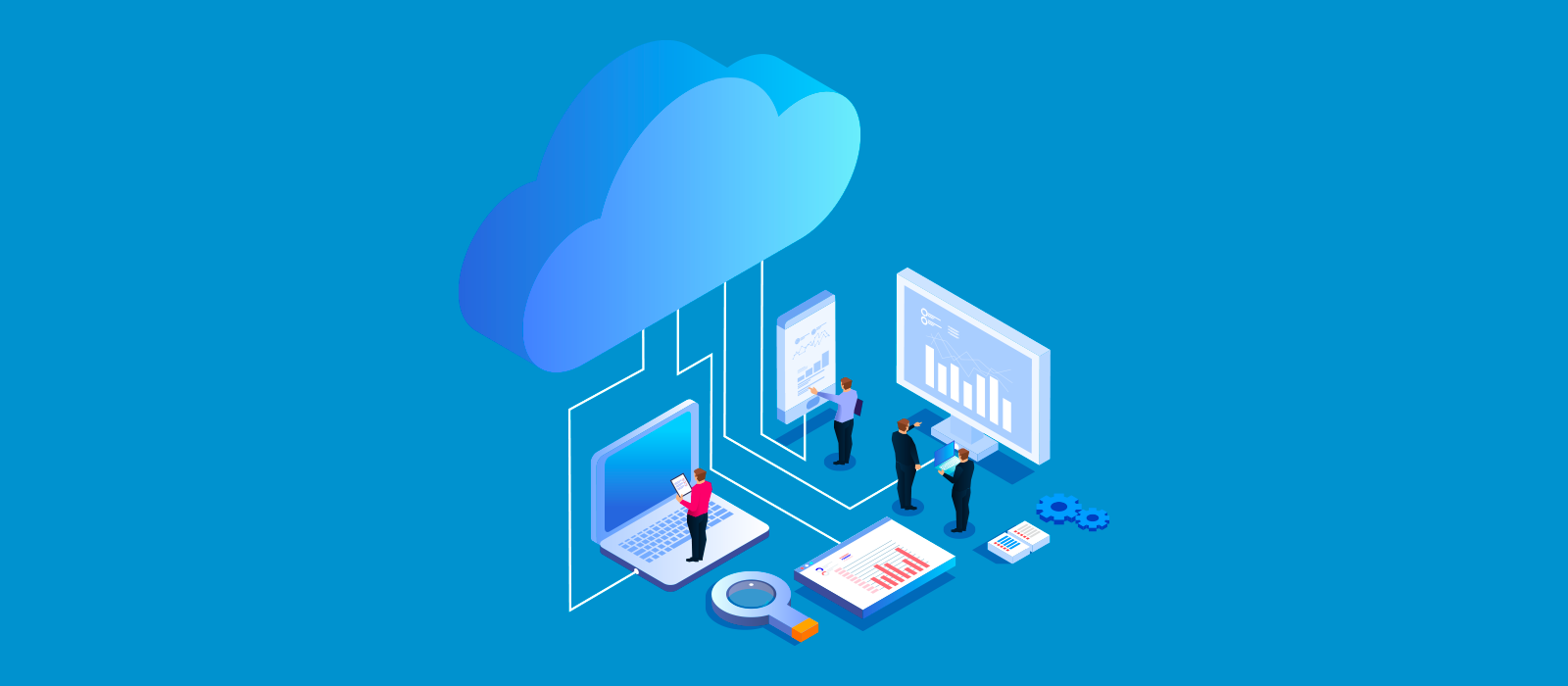 Paid media for cloud-based services
Apr 16th, 2020
Paid media is one of the best ways for businesses to drive conversions, make sales, expand their audience and stay ahead of the competition. It allows brands of all sizes the opportunity to 'bid' on users and draw them into their site in exchange for a fee
---
There are many facets to this sort of digital marketing, and with that in mind we have pulled together a checklist of considerations you need to make when coming up with a paid media campaign. Further down this blog you will see our handy infographic which will give you some pointers in the form of a checklist, based on the general theory of paid media but for this blog we wanted to look at how it could be used for those businesses working in the cloud based industry.
Over the last few weeks, the way people work has changed like never before; businesses who used to operate large offices have been forced by Covid-19 to send their staff home and remote working has become the norm in many industries. With that in mind, companies across the globe are looking for solutions to make sure that their business can work to capacity and that this transition is as seamless as possible.
Having secure methods of sharing information and storing data and documents is vital for this and that's where cloud-based businesses come in. Cloud computing largely reduces the infrastructural needs of the user so why do these businesses utilise paid search to streamline their own processes?
We've chosen nine key PPC steps, all of which can be seen in the inforgraphic in this post, and which, if implemented correctly could help your business.
Let's begin…
Choose your audience
Choosing your audience is something that we have covered in great detail over the years and remains a cornerstone of all digital marketing – brands and businesses need to know who to target and when. They have to re-engage with existing customers and attract new one, often at the same time.
Understanding your audience gives your campaigns the balance they need to ensure that your efforts are rewarded.
In order to choose the right audience for your paid media campaigns, there are a number of factors to consider and questions to ask. You could use a user targeted approach for those that have shown a particular behaviour or interest, or you could use inventory targeting whereby you focus on a type of content that is often visited by individuals within a particular demographic.
You could also choose to create ads that will occur based on the searches of an individual or on factors like gender, age, income, location, marital status etc.
Most targeting methods can be layered on top of one another to create more focused target audiences. The process of analysing which aspects of each campaign is working best, creating a bespoke target audience by layering targeting methods to focus purely on this subset of users and create specific ads for these users is an advanced optimisation practice conducted on all display campaigns.
The main targeting methods the cloud-hosting sector could benefit from using are:
Ad Scheduling – decide what times of day and days of the week you want your ads to appear on. You should focus this not only on regular trading hours but bear in mind that with more people working from home the business day is no longer 9-5.
Remarketing – this allows you to show content to users that have previously visited your site, used your mobile app or interacted with videos on your YouTube Channel. This is a great opportunity to reconnect with users and encourage them to return to the site and convert on their second visit. You can also use these types of ad to remind users of the benefits of your service such as increased storage or better security against malware attacks – this may lead to client retention.
In-Market Audiences – allows you to reach potential customers when they are actively browsing, searching or comparing the types of products you sell. This form of targeting is designed to reach users higher up in the purchase funnel.
Placements – are website ad slots in which your display ads appear. You can choose to show your ads only on certain domains; groups of domains focused around certain themes like business and computing.
Keyword (Contextual) Targeting – we use keywords describing the content you want your ads to appear next to. This can be your best performing search keywords or a unique designed mix that best describes the content of the pages you want your ads to be displayed with.
Topic Targeting –  a broader form of site content targeting is topic targeting where you can choose to display your ads on pages that relate to your industry. Cloud based business often provide the user with a range of options in terms of their package. If you are able to offer a set amount of storage or a set cost to a particular type of user then you may see a higher conversion rate. Personalisation is vital as a businesses size and set of needs are often vastly different.
---
---
Set your goal
If you are looking to use the ad to generate leads, then this can be measured in terms of the cost per acquisition (CPA). Your plan could be to generate a certain number of leads from a predetermined budget, eg, 250 leads for £2500 or £10 per lead. Of course this is where bidding comes in; you must have a well optimised bidding and keyword strategy if you want to beat the competition to the lead. 
When your aim is to encourage brand awareness and exposure, then the success of a campaign will be based on the number of views and then the click through rate (CTR) from this. If you were to receive 20,000 clicks and had a landing page CTR of 5%, you put yourself in a solid position to convert a high percentage of these to sales.
The index that most businesses want to talk about however is the ROI, in terms of PPC this is often referred to as return on ad spend (ROAS). The KPI could be to generate 100 sales with a return of £5 per £1 spent for example
With businesses operating in competitive industries, such as those selling cloud based storage, they know that there is often a time limit on how long customers spend with a particular company. In the current climate it might be that set their budget to be spread over a set period of time, collecting leads quickly.
Determine your budget
When it comes to the planning stage of a PPC ad campaign, it's important that you understand your market and have a clear set of objectives. If you're in a competitive marketplace, you may find that your budget doesn't go as far as you thought.
A restricted or smaller budget can be channeled into very specific areas which in turn should increase the chance of conversions in your identified market, no matter how niche. Big brands throw huge amounts of money at certain advertising and marketing strategies, so make sure you are realistic.
For every campaign you have the option to set a daily and total budget. If you have a fixed cap on your budget, use the daily and total budget option. When using the daily and total budget option, you're indicating that you would like to spend a certain amount on a daily basis, but for us to never exceed your total budget throughout the lifetime of your campaign.
Across both options, daily spend can be up to 20% more than your daily budget. If you notice that daily spend is more than your daily budget, it means your campaign is spending more on days with more opportunities to hit your objective and bid goals. Factors such as seasonality, traffic, ad inventory and bid type can impact your daily spend. The flexibility allows your campaigns to drive the best results on busy days. If you add a total budget in addition to daily budget, we will not exceed your total budget amount.
To make the most of your budget, you must strike a balance between which keywords are most relevant to your business and what potential customers are actually searching for. You can use Google Keyword Planner to research your keywords, and this will also estimate how keywords may perform in terms of traffic and cost.
You need to regularly update and expand upon your keyword list. This will allow you to expand your reach and make the most of your budget by, for example, building more keywords into new ad groups, using historical search query data from your campaign, and carrying out competitor keyword research.
Paid media can be viewed as the best method for converting your current audience. It offers a substantial number of opportunities to be present at each of their levels of purchase intention and, while it obviously has the capacity to reach consumers far beyond your own, the ability of conversion rate optimisation to improve efficiency, or remarketing and other cookie based personalisation make it a powerful tool for earning the most from your present consumer base.
Pick your channels
There are a lot of places, these days, to spend your PPC budget and it can be difficult to know whether to pick and choose the most relevant platforms or risk spreading yourself too thin. For businesses that are operating in the business world and who are offering cloud based services it would follow a trend that the most effective platform would be something more professional such as LinkedIn advertising.
What really sets LinkedIn apart from other social media advertising platforms is its optimised targeting options, driven by the quality and detail of the personal and professional data members share in their profiles.
Want to focus on professionals in a certain sector who are interested in technology and based in a certain location? Reach CEOs of businesses with more than 1,000 employees who might need your services?  As a marketer, you can really hone in and connect with specific professionals using this platforms.
To give you  taster of LinkedIn advertising here are our top tips:
Make sure your buyer personas are well-defined before you start. This will help you deliver the right messaging to a specific subset of LinkedIn members.
Combine the Job Function option with the Seniority option to reach decision makers with a specific expertise. For example, if you're looking to reach decision-makers in the IT function, try targeting the Information Technology, Engineering, and Operations functions and pairing that with a seniority targeting of Senior, Manager, Director, VP, CXO, and Owner.
Avoid limiting your reach by targeting only a few titles. When you begin entering a title in the tool, Campaign Manager will auto-suggest other relevant job titles that you may want to add. You can also broaden the scale of your campaign by targeting both current and past holders of a given Job Title. These members may have changed roles but still have a relevant skillset and be of interest to your business.
Company Size is one of the options where excluding options works well if your business caters to businesses in a specific stage of growth.
Before selecting Industry targeting, look at LinkedIn Pages from a few companies that fit your options to see which industry they fall under. Consider including all relevant industries in your targeting.
Before selecting the Groups option, to some research on LinkedIn homepage to find relevant groups. The larger and more active groups will typically appear at the top of the list.
Don't over-target as it could limit the scale of your campaigns and reduce performance.
As well as Google which is the obvious place to start and advertising campaign this sector may also want to piggyback on the rise of video as a targeting method. H ere is a quick round up of the main platforms' pros and cons of some of the other key platforms.
Google Ads
Pros
Easy to use – quick set up and user friendly interface.

Great and immediate reach – you can appear on the first page of largest search engine.

Numerous options – with paid search, display, retargeting and others all on one platform.

No minimum budget – available to businesses of all sizes.

Full and immediate control – want to make a change, pull an ad or run a test straight away? You can.
Cons
Payment per click – if you're receiving a lot of irrelevant clicks, it can quickly become expensive.

Hard to master – while it's easy to begin, it takes work to ensure your keywords are relevant and ads are competitive in bid and quality.
YouTube Ads
Pros 
Reach – with over a billion users, YouTube is the world's second largest search engine after its parent company Google.

Cost – with the first five seconds essentially free, YouTube offers a great way to pitch to prospective consumers without spending big.

Multiple options – with pre-roll, display and promoted videos there are a number of ways to reach your audience.
Cons
 Lack of third party tracking – makes it difficult to independently carry out tracking and measurement.

Targeting is hit and miss – with all videos tagged by creators, your ad can end up appearing on videos with little or no brand relevance.
Set up tracking
Once you are pushing ads into the marketplace you not only want the basic details surrounding how many times they are clicked on but you want to know where the ads were seen and who clicked on them and when. This all relates to conversion tracking and making sure that you have it set up is a must.
According to Google: "With AdWords conversion tracking, you can see how effectively your ad clicks lead to valuable customer activity, such as website purchases, phone calls, app downloads, newsletter sign-ups and more".
The main benefits of having conversion tracking set up and working is that it will allow you to gain a deeper understanding of your audience, where they are in the buyers cycle and where they are browsing and coming through to you site. This can lead to businesses reviewing their budgets and targeting their ads to a certain type of person in a certain location.
In terms of why Google suggests that you use conversion tracking as a key component of a business's PPC strategy, they highlight the following:
See which keywords, ads, ad groups and campaigns are best at driving valuable customer activity.

Understand your ROI and make better informed decisions about your ad spend.

Use Smart Bidding strategies (such as target CPA, enhanced cost per conversion (CPC) and target return on ad spend (ROAS) also) that automatically optimise your campaigns according to your business goals.

See how many customers may be interacting with your ads on one device or browser and converting on another. You can view cross-device, cross-browser and other conversion data in your "All conversions" reporting column.
Perform content analysis
Headlines need to catch the eye, convey the necessary information in as few words as possible and convince the reader to find out more. Most importantly, you need to ensure relevance to the keyword or search term. Use your description space as a complimentary to the headline, expand on key points and distinguish yourself from the competition.
Calls to action (CTAs) need to provide a clear next step for your audience: when the consumer has read your headline and first line of description, what do you want them to do? Another key consideration here is to think of the images that you use on your ads as some formats are banned and also think about restrictions placed on some keyword by Google. In the current climate terms around the global pandemic are a no-no. 
Direct your traffic
Making great ads is one thing, but the truth is you have to back this up. If you have a content-filled ad which engages with the visitors, you must also have a landing page of equal standards. One mistake that is often made by those new to the industry is that they see a high quality ad that promotes you as a brand to associate with and then they reach your URL, and feel disappointed. A content rich website is a must as it encourages further interactions and ultimately sales.
The content of each landing page should follow logically from the ad that triggers it, giving users a consistent message. Remember that your landing pages can influence your page rank and CPC  as it's part of the criteria Google uses to determine your Quality Score. It's worthwhile considering creating multiple landing pages that match where a customer is on the buyer's journey, as the information they're expecting to see will vary.
Bidding & billing
For every campaign, you may choose Automated or Maximum cost bid type. Automated bidding uses machine learning to help you spend all of your budget as effectively as possible by getting you the lowest costs per optimisation event (The number of times your ads achieve the outcome for which it's optimised ) for your entire budget. This bid type aims to spend your entire budget as efficiently as possible. This is the best option if you want to optimise for performance at the lowest cost.
Maximum cost bidding is best for staying at a specific cost per optimisation event. If you have strict rules about your bids, this option ensures better cost control.
Launch your campaign
You're all set, now is the time to launch your paid search campaign and attract new business…
---
Want to work with Click Consult to develop the digital strategies of your brand or industry? Contact us today. Alternatively, check out our resources to browse our growing library of actionable advice on search and digital marketing.