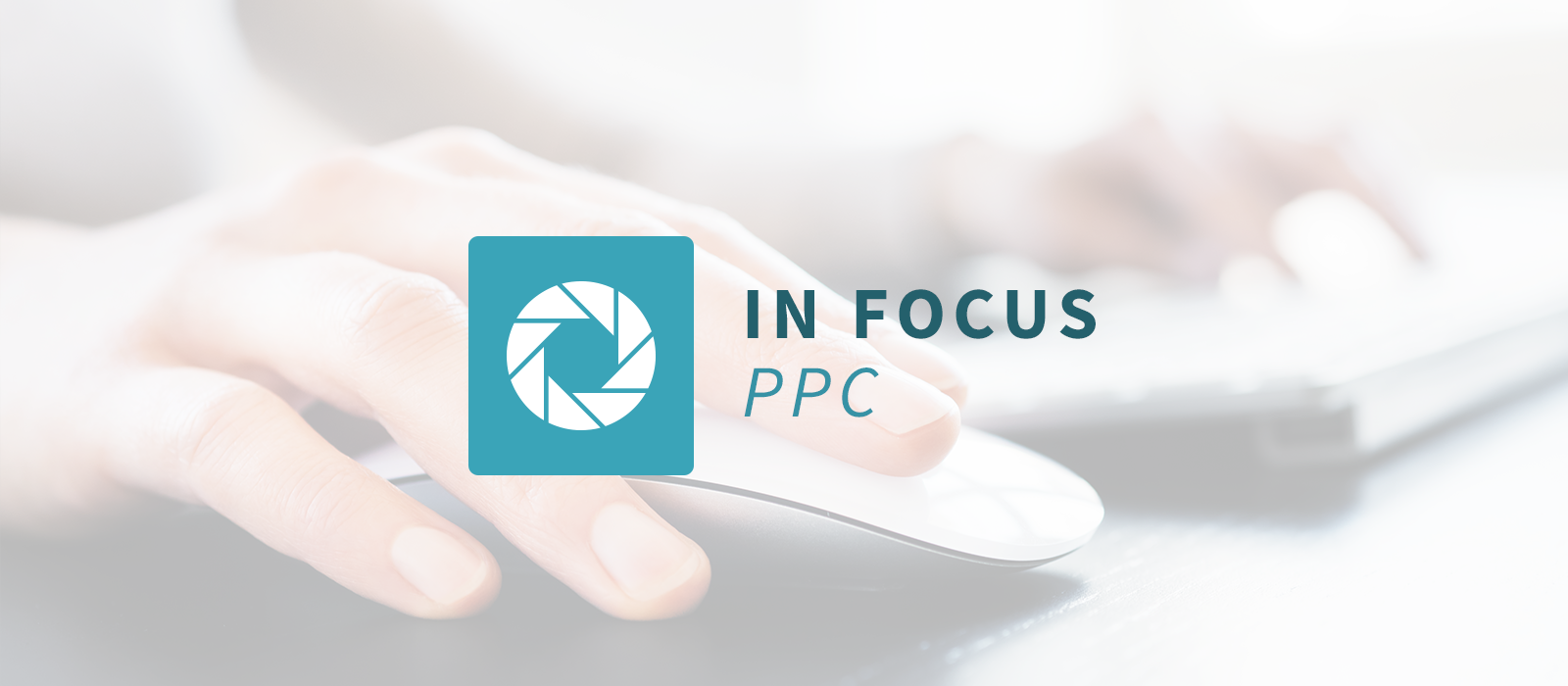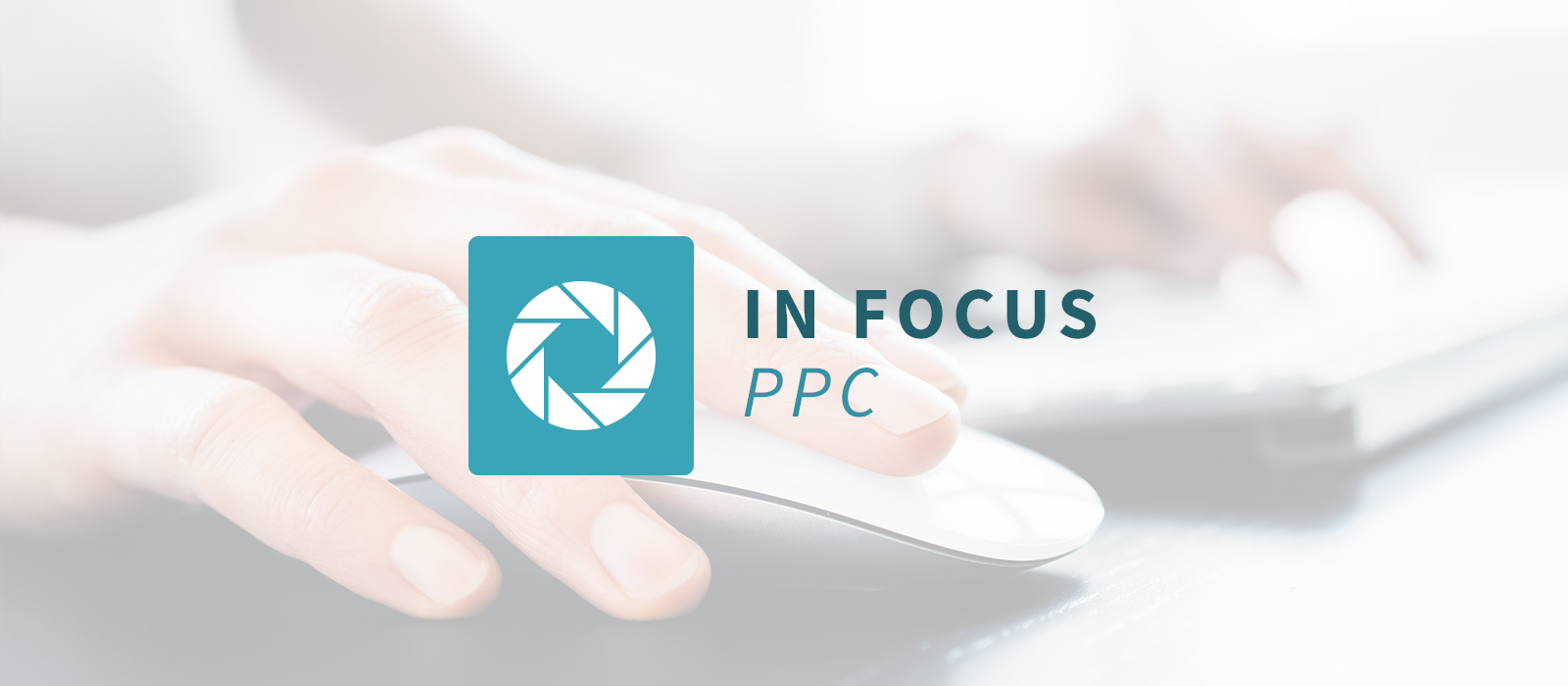 PPC In Focus: 2020 Predictions
Jan 7th, 2020
Here at Click Consult we are dedicated to staying ahead of the industry and know that if you are to succeed with a complete search marketing strategy you need to be able to anticipate market changes
---
Over the years we have made many predictions, some have come true instantly and some have taken a little longer to come to fruition. In our latest, 'In Focus' blog we will continue the  series with a look ahead to 2020 and the challenges, technologies, updates and tactics that will shape performance in the New Year.
So, without further ado, here are our predictions for PPC in 2020. Let's begin…
Automation
Automation is without question the biggest PPC trend of 2020 and seems to be on the mind of nearly every PPC marketer. Teams are scrambling to put in the hard work at the back end of campaigns to ensure that AI and machine learning can do their bit to boost the performance of certain campaigns.
There will be a bit of a balancing act to negotiate and agencies retain their value by doing the things that machines can't. PPC professionals will have to accept that things such as the mathematical element of advertising is increasingly left to computers but the language, design and much of the bidding will be left to them.
Some of the things that will be most important will be those highlighted by Search Engine Journal, who recommends looking at target ROAS, dynamic search ads (DSAs), responsive search ads, max conversion value, and any of the other PPC automation options within Google.
One other aspect of automation which has been discussed by Frederick Vallaeys, Co-Founder, Optmyzr, is 'automation layering,' a concept he believes is the future of PPC.
"The idea is simple… we need to teach, monitor and guide the automations to deliver the best possible results, but instead of devoting more of our already limited human bandwidth to it, we can build lightweight automations using ads scripts, rule engines, alerts, etc. to restore some of the control we used to have before Google, Microsoft and the other ad platforms took over with their artificial intelligence," he said.
Match type change
In 2019 there were a number of updates to match types and many of them were problematic for those creating and optimising ads, most notably the removal of true phrase match. 2020 however will offer a real change in this area. Google look as though they will make improvements in this area and there is a lot of 'chatter' about the tweaks that will be made to modified broad matches, exact matches and phrase matches – just don't hold out any hope that they will tell you about  them.
All about the data
Purna Virji, Senior Manager, Global Engagement, Microsoft Advertising, said in 2020 it will be all about leveraging all the data without exploiting the people behind the data.
"PPC advertisers have seen successful results with more contextual and demographic targeting options such as In-Marketing Audiences offered by both Google Ads and Microsoft Advertising," Virji said. "We're increasingly seeing new ways to leverage more understandings and insights – while still protecting people's privacy- to connect brands and their customers differently."
Video advertising
According to Cisco, the world's IP traffic will grow to 3.3 zettabytes (one trillion gigabytes) of traffic annually by 2021, of which 82% of all traffic will be video. PPC teams across the world will be looking for a slice of this market and teams who utilise paid social as part of their strategy will be looking at new ways to entice an audience. With more and more people spending time online and especially on platforms where adverts can be displayed there is a greater need to ensure that they hit the right notes.
Streaming services like YouTube and Facebook as well as platforms like Netflix are commonplace and it is fair to say that customers will be more open to video-based advertising strategies as they use this medium more frequently.
Paid results to outweigh organic results?
Over the years we have heard various people say that the best place to hide a body is on the second page of a Google results page because nobody looks there. If this is the case (which it is) then that means that page 1 real estate is even more valuable than ever.
As a business, it makes sense for Google to display more paid ads on their results pages, so long as they fulfil the search intent of the user. Bidding will also become more expensive as is commonplace when more businesses emerge into a particular market.
Step away from Google
For so long Google has been the best place to advertise but all of this is changing and businesses need to think about other locations such as Microsoft and Amazon.
Microsoft's goal has been to allow Google Ads advertisers an easy way to import their accounts into Microsoft Ads and start advertising there. Microsoft also has some features not available in Google. LinkedIn targeting is also now available in Microsoft Ads.
Google may be the king of search engines but, when it comes to product search, Amazon wins hands down, with 55% of customers beginning their first product search on Amazon. As for advertising ROI – Amazon PPC see a 10% conversion rate compared with 1-2% for Google Ads.
Over the past few years, Amazon has begun to realise its huge potential as an advertising platform and developed a range of flexible, self-serve solutions for sellers to promote their products. It's power is in taking the tried and tested pay-per-click (PPC) model already well-established by Google Ads and combining it with its own USPs, namely:
High purchase intent
Shoppers tend to come to Amazon with specific products in mind.
Rich customer data
Amazon has access to detailed customer purchase data that sellers can use to leverage their campaigns.
Ease of purchase
A familiar platform for users, with the ability to drop products from a range of different sellers in their basket without leaving the website.
By far the biggest growing opportunity for advertisers is with Product Display Ads, which account for the majority of ad spend on the platform.
If you sell on Amazon, Product Display Ads offer a powerful and versatile way for you to promote your listings, for example, to push your best-selling, seasonal or end-of-line stock up higher in search results, make them visible to a new audience. Visibility, whether paid or organic, is key to success as 70% of Amazon shoppers only purchase from the first page of search results.
Voice search
By the end of 2020 it is said that 50% of all searches will be voice searches. This means that the search terms that trigger ads to appear are going to change as people interact in a more conversational way. Businesses will think more and more about the way the users searches, the terms and phrases they use and the relevancy of their keywords when it comes to triggering ads.
Visual PPC
Last year, Snapchat announced a Visual Search partnership with Amazon which allows users to search products on Amazon straight from the Snapchat camera. This is an area where many brands don't operate at the moment and it could be that there is a real push to adopt platforms like Snapchat within their marketing strategy.
Smart bidding
Smart Bidding uses machine learning to optimise your bids to maximise on conversions and conversion value across your campaign or bidding portfolio. Target CPA, Target ROAS, Max Conversions and Enhanced CPC are all Smart Bidding strategies. Businesses need to be able to implement smart bidding on their campaigns to reach the right people at the right price.
In addition to machine learning capabilities, Smart Bidding has three other key benefits according to Google:
A wide range of signals to tailor bids to someone's unique context. These include device, location, time of day, remarketing lists, browser, language and more. Find out more about bidding signals.
Flexible controls that allow you to set performance targets to steer bidding performance and optimise search bids to your chosen attribution model.
Transparent reporting and status updates to help you test how well Smart Bidding works for you and understand what's going on under the bonnet of your bid strategies.
It will be interesting to see which of these PPC predictions come true and how quickly brands adopt them. You can see some more of our search and digital marketing predictions for 2020 below:
---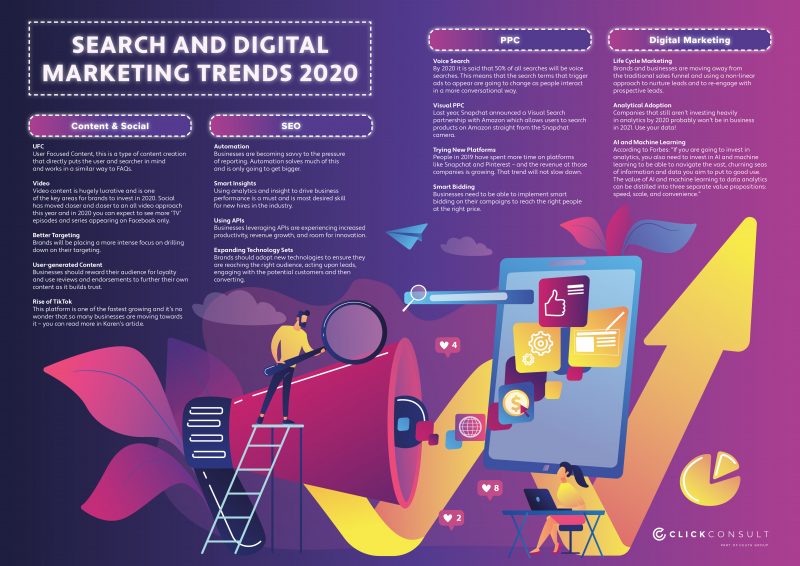 ---
Keep up to date with 2020 (and see how we fare) by subscribing to our mailing list – or check out our resource section for actionable advice. Alternatively, get in touch to see what we can do for your brand in 2020.