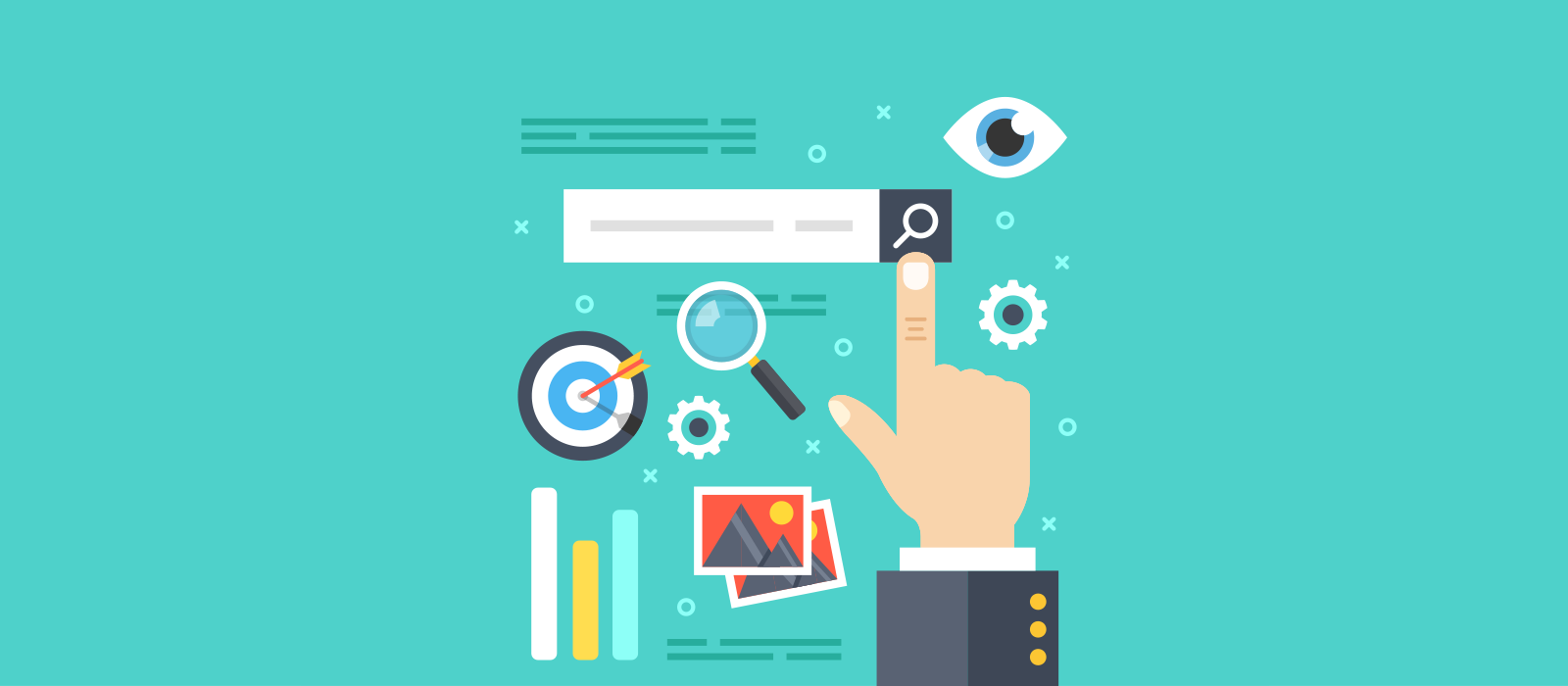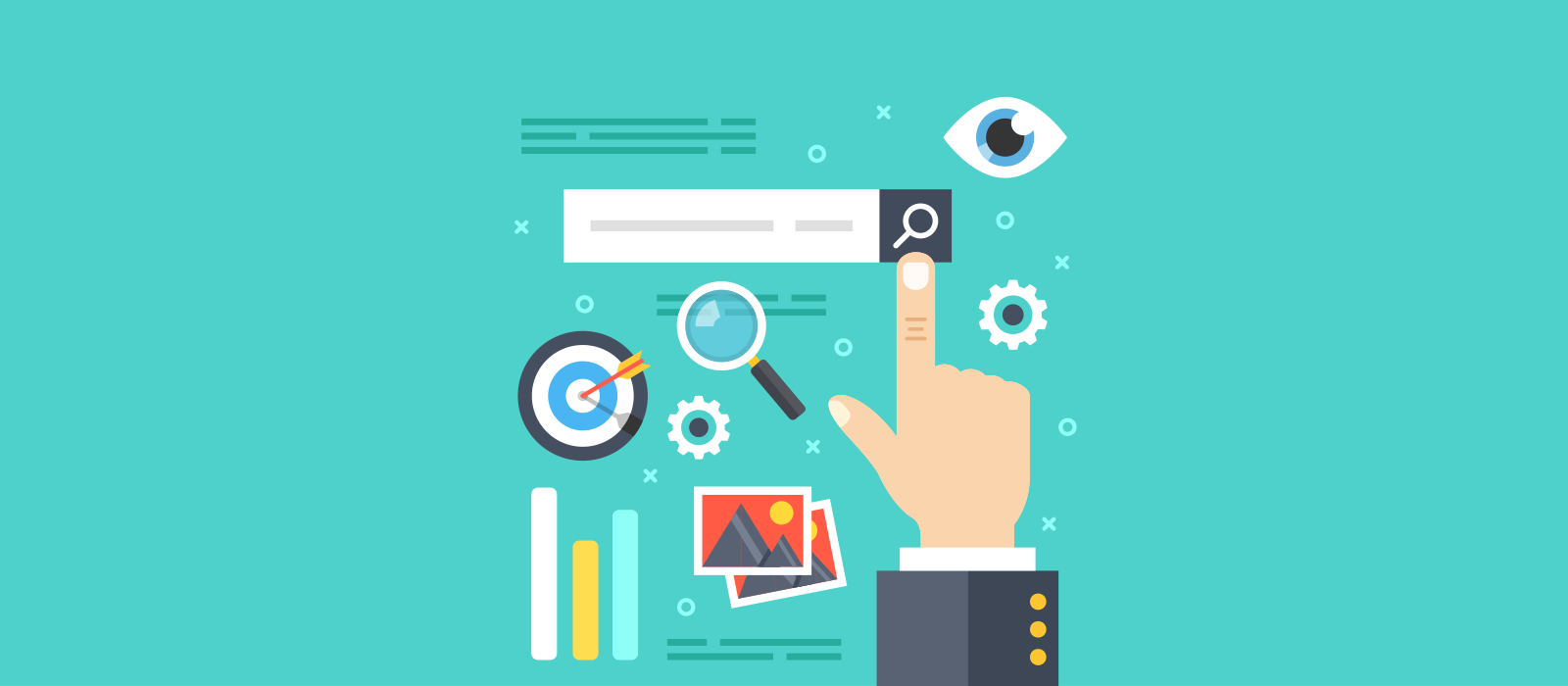 This month in search marketing: January 2021
Jan 4th, 2021
It's the first week back at work since we undertook the first collective dropkick of a year into a bin ever attempted by the human race, but while many in our industry slept of a stay-at-home New Year hangover, the news kept rolling in and we'll be keeping up to date (mostly) throughout January
---
Tuesday, 26th January
A day late and a dollar short, as ever, we begin with the week on Tuesday, with both today's and Monday's stories.
Federated Learning of Cohorts
Coming slightly earlier than expected, news of Google's answer to the end of cookies has ticked off the first of our 2021 predictions. The answer, as predicted, is the federated learning model whereby anonymised nodes are used to train a machine learning model that can then make predictions based on thousands of similar nodes. Google will make the method available for beta testing in Q2 with assurances that users can expect up to 95% of performance of similar cookie based advertising.
"Price Drop" in search results
Search Engine Land is carrying a feature on the roll out of price drop rich feature. The small note declaring the price lower than usual appears in line with the review rich feature and is calculated based on current versus historic prices (as submitted through your product feed).
AR Automobiles
Although I've not included it in this year's trends and predictions, the addition of AR to the SERP for cars is something I've been expecting for a while now and is another step that, I feel, will help considerably with online car sales. While at the moment it's restricted to some premium brands, these things tend to reduce in cost as they become more popular and if a reasonably inexpensive method of capturing 3D images is met at some point by an easy way to mark them for inclusion in the SERP, it could be the thing to further boost the steadily rising industry of online car sales.
Friday, 22nd Jan
Google threatens to withdraw search engine from Australia
Google has threatened to remove its search engine from Australia over the nation's attempt to make the tech giant share royalties with news publishers.
Australia is introducing a world-first law to make Google, Facebook and potentially other tech companies pay media outlets for their news content.
But the US firms have fought back, warning the law would make them withdraw some of their services.
Australian PM Scott Morrison said lawmakers would not yield to "threats".
Australia is far from Google's largest market, but the proposed news code is seen as a possible global test case for how governments could seek to regulate big tech firms.
Tech firms have faced increasing pressure to pay for news content in other countries, including France, where Google struck a landmark deal with media outlets on Thursday.
In Australia, the proposed news code would tie Google and Facebook to mediated negotiations with publishers over the value of news content, if no agreement could be reached first.
Google Australia managing director Mel Silva told a Senate hearing on Friday that the laws were "unworkable".
"If this version of the code were to become law, it would give us no real choice but to stop making Google Search available in Australia," she said.
Thursday, 21st Jan
Google My Business updates flag review feature
Local SEO, Joy Hawkins, posted that Google has updated the form businesses use to "flag a review" within Google My Business as being inappropriate. The new form seems to offer additional options and a slightly updated workflow.
What is looks like. The new form now overlays on the screen and asks the business owner, "Why are you reporting this review?" Then it offers these options:
Review doesn't pertain to an experience at or with this business
Spam: Review is from a bot, a fake account, or contains ads and promotions
Conflict of interest: Review is from someone affiliated with the business or a competitor's business
Profanity: Review contains swear words, has sexually explicit language, or details graphic violence or other illegal activity
Bullying or harassment: Review personally attacks a specific individual
Discrimination or hate speech: Review has harmful language about an individual or group based on identity
Personal information: Contains personal information such as address or phone number
Wednesday, 20th Jan
DuckDuckGo's focus on privacy-minded users pushes it past 100 million searches in a single day
DuckDuckGo served 102,251,307 search queries on January 11, breaking past the 100 million query milestone for the first time, according to the search engine's traffic page.
As of December 2020, Google's estimated search engine market share in the US is 87.81%, according to data from statcounter. The closest competitor, Bing, accounts for only 6.45%, followed by Yahoo! at 3.05% and DuckDuckGo with 2.3%.
Google has not made search volume data publicly available, but HubSpot and Kenshoo have published that Google serves over 5 billion searches per day. An exponential trendline based on DuckDuckGo's actual daily average of queries (calculated on a monthly basis) suggests that, if the company maintains this rate of exponential growth, it will reach 1 billion queries per day sometime between 2026 and 2027.
WhatsApp-Facebook data-sharing transparency under review by EU
A long-running investigation in the European Union focused on the transparency of data-sharing between Facebook and WhatsApp has taken the first major step towards a resolution. Ireland's Data Protection Commission (DPC) confirmed Saturday it sent a draft decision to fellow EU DPAs towards the back end of last year.
This will trigger a review process of the draft by other DPAs. Majority backing for Facebook's lead EU data supervisor's proposed settlement is required under the bloc's General Data Protection Regulation (GDPR) before a decision can be finalized.
The DPC's draft WhatsApp decision, which it told us was sent to the other supervisors for review on December 24, is only the second such draft the Irish watchdog has issued to-date in cross-border GDPR cases.
The first case to go through the process was an investigation into a Twitter security breach — which led to the company being issued with a $550,000 fine last month.
LinkedIn launches LinkedIn Marketing Labs on-demand courses for advertisers
For businesses looking to advertise on LinkedIn, the platform has historically been hard for marketers to use. That, plus the lack of results for many advertisers has made using LinkedIn ads a hard sell. Others claim that once they were able to figure it out, they've seen success for themselves and their clients.
Key points of the update are:
LinkedIn introduces on-demand video courses to teach advertisers how to use LinkedIn ad tools
Courses cover the basics including an introduction to LinkedIn Ads, how to use LinkedIn ad targeting, and reporting and analytics for LinkedIn ads.
Advertisers differ on their opinions of LinkedIn ads' effectiveness, saying success is often achievable for niche industries.
Thursday, 14th Jan
Yelp launches "health and safety measures" community feedback feature
Yelp now lets users leave feedback on local businesses' health and safety compliance around COVID pandemic precautions. Community members can vouch that businesses are enforcing social distancing and requiring staff to wear masks.
As the COVID-19 situation continues to evolve, SMBs and local businesses want to ensure they're communicating their safety precautions to customers. The new feature allows you to let Yelp users know what measures you're taking to keep them and your employees safe.
The health and safety rating feature gives users the ability to inform others of the precautions that they're seeing businesses actually implement and enforce to keep customers safe.
Google News performance report added to Google Search Console
Google launched a new dedicated performance report within Google Search Console for Google News publishers. This report will show on the left sidebar under the "Performance" section for any site that appears in Google News.
This report shows you clicks, impressions and click-through-rates for your performance on Google News from news.google.com, and from the Google News app on Android and iOS.
Google said it helps news publishers answer questions such as:
How many times have my articles appeared to users in Google News?
Which articles performed well in Google News?
How does user behavior vary by country?
You can segment the traffic by page, country, device and data, and filter the reports by date range and other metrics.
Tuesday, 12th Jan
Google updates the Search Console coverage report
Google announced it has made substantial updates to the coverage report within Google Search Console. Google wrote the company is "rolling out significant improvements to this report so you're better informed on issues that might prevent Google from crawling and indexing your pages. The change is focused on providing a more accurate state to existing issues, which should help you solve them more easily."
Google said it added more fine-grained index coverage statuses to the report. You can expect Google to relabel some categories with the new, more specific categories. Google wrote the list of changes include:
Removal of the generic "crawl anomaly" issue type – all crawls errors should now be mapped to an issue with a finer resolution.
Pages that were submitted but blocked by robots.txt and got indexed are now reported as "indexed but blocked" (warning) instead of "submitted but blocked" (error)
Addition of a new issue: "indexed without content" (warning)
Soft 404 reporting is now more accurate
Monday, 11th Jan
Google confirms it launched subtopics ranking in mid-November
Danny Sullivan of Google confirmed over the weekend that one new ranking change went live in mid-November that was from the slew of announcements at Google's Search On event last October. Google launched the subtopics ranking feature in mid-November, Sullivan said.
Google said in October that subtopics rankings are "neural nets to understand subtopics around an interest, which helps deliver a greater diversity of content when you search for something broad." Google gave this example, "if you search for "home exercise equipment," we can now understand relevant subtopics, such as budget equipment, premium picks, or small space ideas, and show a wider range of content for you on the search results page."
Google My Business launches new performance reporting
Google is now rolling out new performance reports within the Google My Business Insights section. These new reports have been a long time coming, with hints of it back in August and then again last month. But now, these reports are live for you to access and test out.
To access the reports, log in to your Google My Business profile, and click "Insights." At the top of the page, you may see a message that reads, "Your insights are moving."
The new Insights report does not include metrics such as website clicks and driving directions initiated. It also does not show you if searchers found you on Google Search versus Google Maps, as the current Google Insights report does. The reports also do not display the photo views, quality of those photos, and other metrics previously available in the older performance reporting.
Friday
Okay, so the week went well – trying to sort out home schooling routines and picking up work packs and instruments from school and trying to update a regular news blog turns out to be harder than you'd expect – so you'll be getting three days of news today. However, from a look at my feed, it seems many people must have been in the same position as there hasn't been much of a news variety published this week. Whether it's just been a quiet week or everyone else is suffering the same tightrope walk, I don't know, but here's the second half of the week…
SMITH outperforms BERT
I've mentioned before that Microsoft's exclusive access to GPT-3 puts it ahead of Google in the machine learning stakes, but Google has recently (missed by me at the end of November last year) published a paper on SMITH – which, according to this great summary on Search Engine Journal, outperforms BERT in its capacity to parse whole documents. I'd encourage anyone reading this to click through to the main article which does a good job of summarising – or you can skip to the next step and join me in trying to get through the research paper this evening.
Data Studio News Query Reporting
SE Roundtable also covers the addition of 'news' as a property parameter for addition to Data Studio reports which will, along with the recent addition of video and image, allow for better understanding of how aspects of search impact a site.
Google Question Hub
This one was everywhere in the SEO community (you can see one such article on SE Roundtable), but from some quick research, it doesn't seem especially useful unless you're managing SEO for a large brand or are addressing a prominent search 'entity' – in which case it could be useful as an idea generation tool, but for most SMEs and SEOs, there seems to be little reason to add it to your list of tools (for the moment).
Tuesday
It's still Tuesday. I'm calling it a successful second day. That being said – there wasn't much of note in the various search related publications today.
More product information slides
In addition to a reviews slide, SE Roundtable features a piece on a new size slide for some products – which offer size comparisons with other similar products. The case they feature is that of a bottle of whisky:
---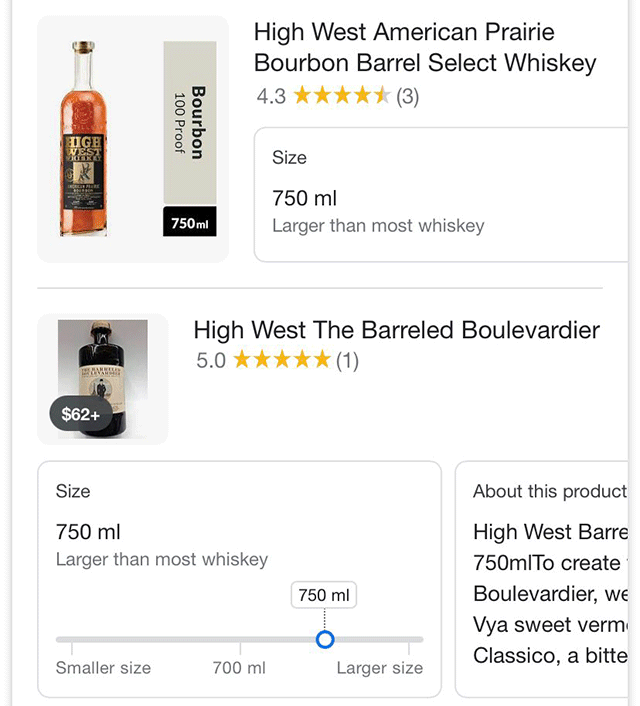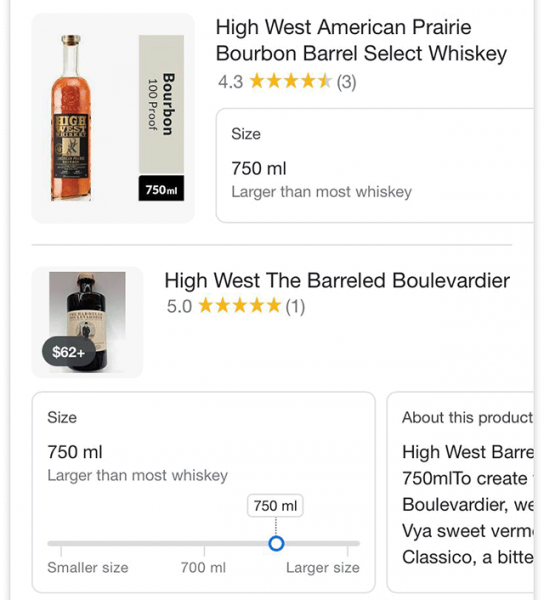 ---
Snapchat
Search Engine Journal features a number of stats from this report on the current state of Snapchat. With Facebook having tried its utmost to use its full weight and that of Instagram to combat the app's growth, it seems the platform is still growing. More impressive still considering the antitrust lawsuits Facebook is currently facing for its treatment of Snapchat among others.
Monday 04/01/2021
Here we go, day one of the New Year – and we wish you all a happy one. Let's see how long I can keep my head above the figurative water of the working week.
John Mueller's New Year Wisdom
As posted by Glenn Gabe (@GlennGabe), then blogged by Barry Schwartz and Search Engine Roundtable, then added to this collection (it's a long and winding road), the advice is from SMX 2020 and summed up thusly:
Core Web Vitals (i.e. Page Experience Update)
Sites that are technically better with technical SEO have an advantage
Technical SEO in general is harder so get help
Sites should aim to get users to "user pull," meaning people should want to search for you by your brand name
Ranking updates will continue, including core updates which are hard to explain
There will be SEO updates that help less-SEO-savvy sites such as passage indexing, RankBrain, BERT and others (I don't think John specifically named these)
Look for ways to be more visible to the user, maybe structured data or search verticals
There is power in a Union
Despite not being directly search related, one thing that is likely to have far-reaching and unpredictable results is the decision that Alphabet workers have taken to form a union.
---
---
Dynamic Customised Tabs
In what we'd hope is just a test, Search Engine Journal published a blog covering a new local GMB feature which offers up a secondary SERP for a specific service – which, according to the person that spotted it, seems to seldom feature the brand whose panel it featured in.
TikTok and Instagram
No doubt in anticipation of the outcome of a number of lawsuits, Tiktok and Instagram are set to see video content appearing in search results – there'll be more visibility for influencers on the platform and video will need to take another step up in importance at agencies and brands alike.
---
There's always a lot going on in search and digital marketing – and 2021 is already guaranteed to be one of the fastest moving yet. Keep up to date with our monthly news blogs – or stay ahead and contact us today!