It's our job to stay up to date, but it's our passion to keep ahead – we've reviewed the trends from the last year to extrapolate what may be important in 2021, with the help of in-house experts on the top of their game, we've put together a comprehensive look at the state of search and digital marketing for 2021
In this report, we've compiled our own insights, those of industry experts and data and predictions from across the web to make it easier for you to make a judgement on how you see 2021 developing, and how those trends might impact your brand.
Whether you want to dip in to scan the areas you work in, or take a look at information on the industry as a whole, there's plenty here to offer something new to most search and digital marketing professionals.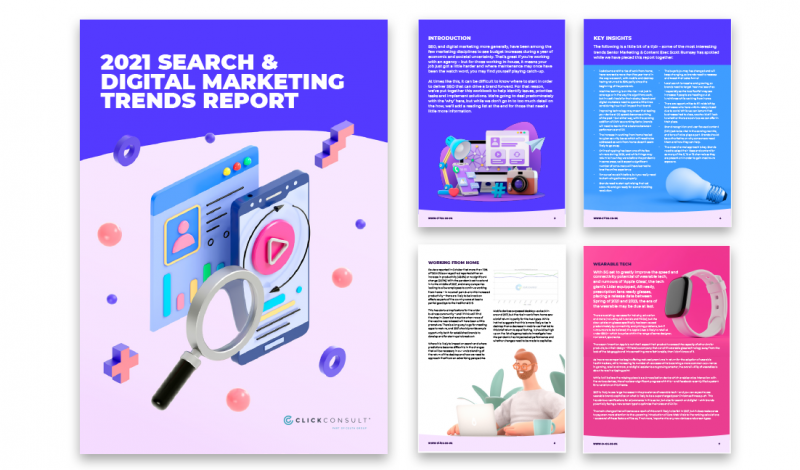 The 'Search and Digital Marketing 2021 Trends Report' includes sections on:
Key insights
Overall digital trends
SEO trends
Paid Media trends
Content Marketing trends
Digital PR trends
Know someone that's planning their strategy for the new year? Share this report with them via social media!
2021 is a year difficult to make predictions about – there are questions left from 2020 that will need to be answered in the first quarter before we can really begin to see the year take shape, but there is data from which we can draw inference – and that's what we've tried to do here.
The trends in this report represent developments over the last few years which, barring the final act of 2020 featuring cataclysmic coronal mass ejection or aliens, we're confident should play a part in the way 2021 develops for digital marketing and, therefore, for how brands can grow online.