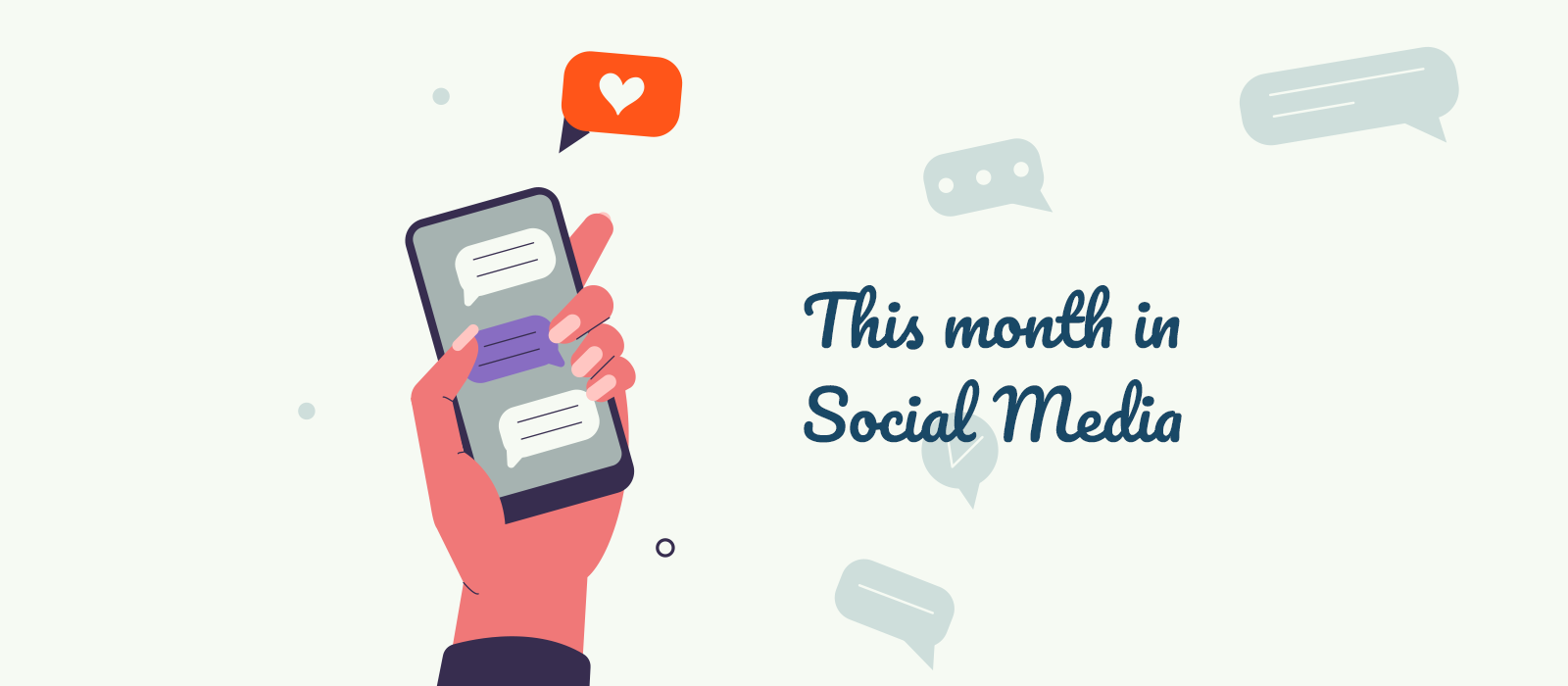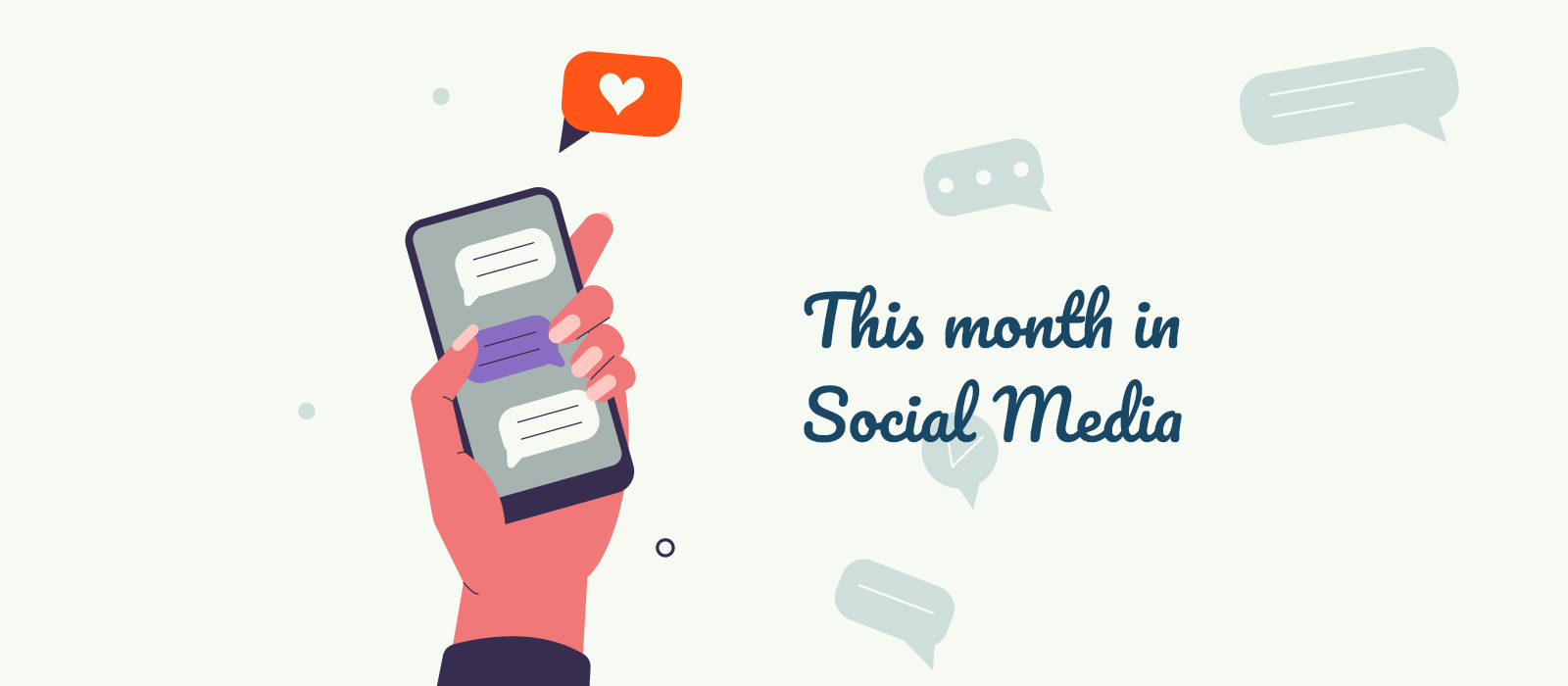 This Month in Social – February 2022
Mar 7th, 2022
Our monthly round up of what's happening in the social media spheres
---
LinkedIn
Follow us on LinkedIn.
A disappointing month for LinkedIn news, all we can say is watch this space for any further updates!
Facebook
– We had mentioned previously that Facebook announced Facebook Reels back in the summer of 2021. Facebook is now making Reels available globally to all users on both iOS and Android. Testing clickable banners and stickers in the form of Ad overlays are being tested in certain countries with the aim to roll this new feature out globally, giving users an added advertisement edge on their Reels.
– On February 7th, Facebook removed the ability to use a video as your profile picture but the reason for this isn't clear. We like having the old school static image as a profile picture anyway. Which do you prefer?
Twitter
Follow us on Twitter.
February has been a helluva month for Twitter, the online news and social networking site… here are our top picks for the month!
Super Followers activity tab
– Although only available to select iOS users in the US and Canada, creators can now stay up to date with Super Follower interactions under the notifications tab.
new feature alert for creators, rolling out on iOS!

creators will now be able to see all their Super Follower interactions under the 'notifications' tab pic.twitter.com/Ruopkq7uAa

— Super Follows (@SuperFollows) February 1, 2022
– This update has been a long time coming, who wants to spend precious time in the settings, when they could be Tweeting? The platform has introduced a search bar that appears in the top left corner of the Settings section – a welcome update we're sure!
– In September, Twitter started testing a feature called Safety Mode that allowed users to automatically block abusive or spam replies. Feedback from beta testers in English-speaking markets has made the feature available to around 50% of users in the US, UK, Canada, Australia, Ireland and New Zealand.
– The new(ish) feature is being tested from both iOS and Android devices , where more users will have the option to downvote Tweets on the web. While downvotes aren't public, upvotes will be seen as likes.
Instagram
*Disclaimer* – Please note that not all updates and new features will appear on your account as they are announced. It all depends on the type of account you have and also what country you live in, but hang tight, they will kick in eventually. Some features and updates are being tested so might not appear on your account also. It's important to check that your App is updated to the latest version.
February was packed full of updates for Instagram, we could hardly keep up! So let's start with Reels.
– With more and more creators and influencers on the rise, the announcement to add a sound effects feature to Reels was welcomed with open arms. A fun and easy feature to use to add a little more pisase to your videos. With a large bank of sound effects such as a 'clapping audience', 'tiny violin', 'punch sounds' and 'punchline' to mention a few. Get creative and have a play around but don't be tempted to use too many sound effects as it could have the opposite effect of what you intended for your Reel. Do you have the new feature yet? Let us know, DM us @clickconsult
– When Reels first started back in 2020 we could only create a 15 second Reel, then we got the 30 second Reel and then we got upgraded to 60 seconds. Now Instagram has begun to roll out 90 second Reels! Instagram, you're too kind! This option could be beneficial for people who want to educate their followers on certain topics or for those creatives out there that would like to create short films.
Sharing Reels to Facebook
– Back in summer 2021 Facebook began to roll out Reels in Facebook natively. For Instagram you can now choose to share your Reel to Facebook once you have created it; this is great for getting your content out there, increasing your chances of more exposure and engagement. Please note that some users are experiencing that certain audios that they use on their Reels can not be used on Facebook therefore the Reel cannot be shared to Facebook but give it a go anyway and feel free to let us know how you are finding this new feature, DM us @clickconsult
– Using Stories is a great way to build engagement for whatever your brand may be. It's in the name 'Social Media' so be social. It's great to ask questions and start a conversation with your audience. So with that being said, Instagram has begun to add more response options to the Poll feature on Instagram stories. It's no longer just a yes or no answering option, you now have the option to add 2 more response options, giving you a better insight into your audience and creating a bigger conversation.
– Instagram is working on the ability to pin posts to your profile. Although this new feature seems to be rolling out slowly.
– Instagram has now added the option to like any story that you view. If you haven't noticed yet, head over to stories, take a look at a story. Down the bottom right hand corner you'll see a heart. Tap it and show that profile some extra love.
---
Are you keeping up with social media trends? If you think your social media needs some TLC (tender loving click) get in touch with us today!