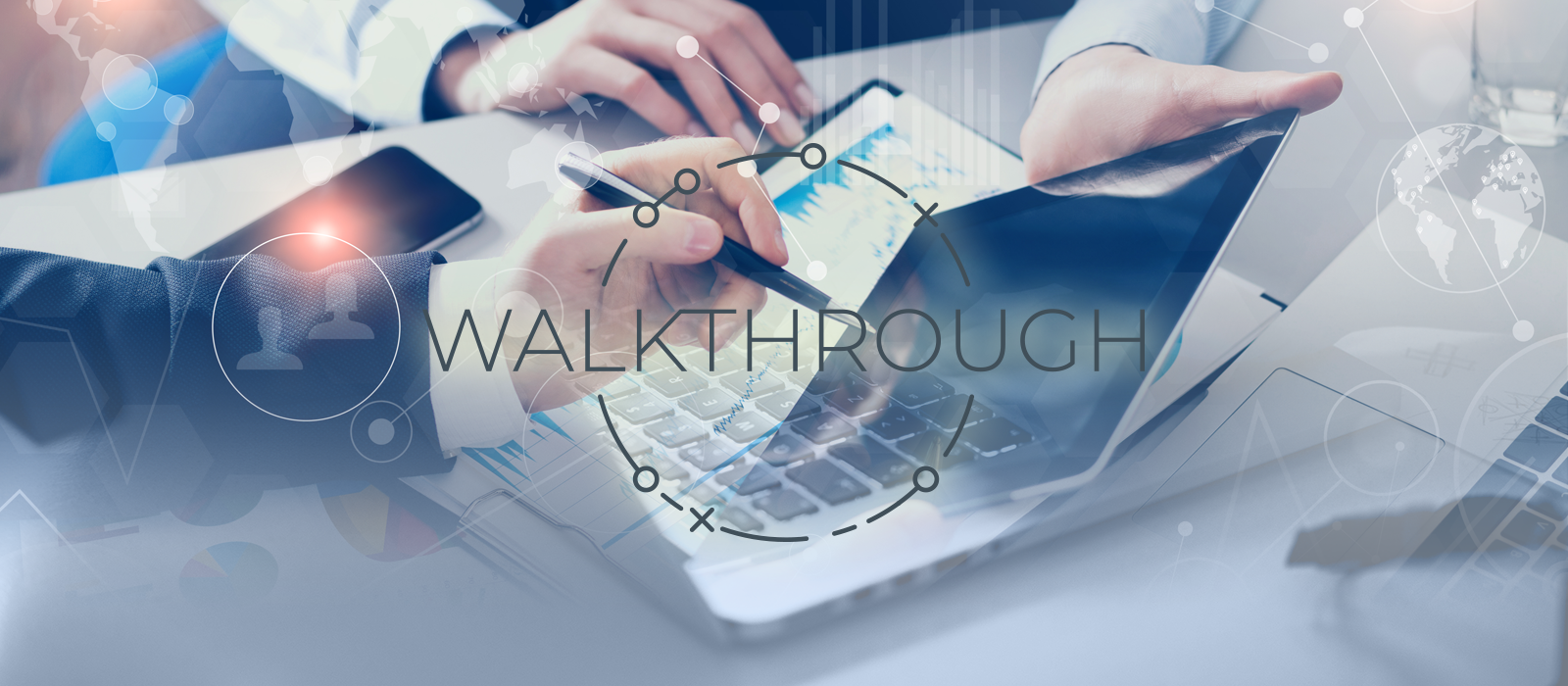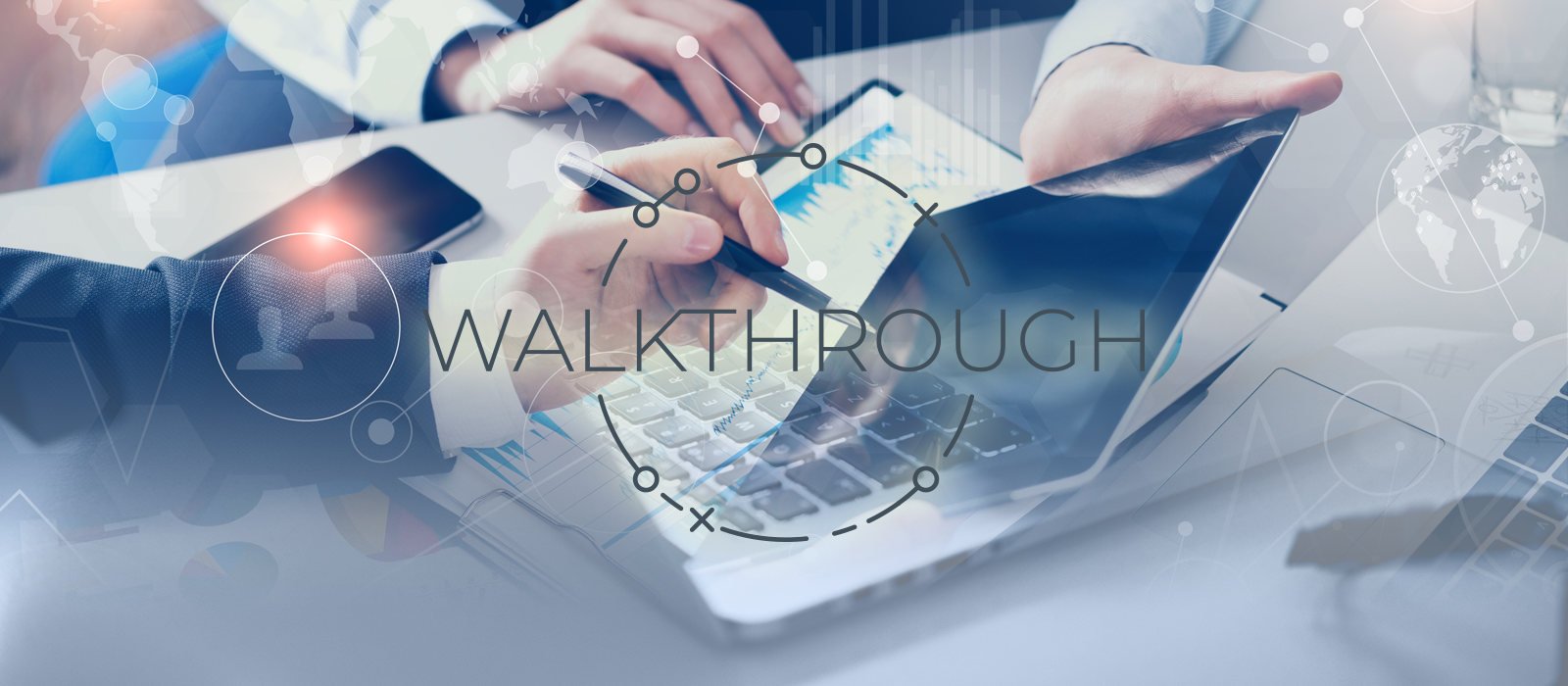 Walkthrough – Google My Business
Oct 28th, 2019
Registering and regularly updating your Google My Business (GMB) page gives your brand free SERPs exposure and an opportunity to push various content through the expanding options in 'posts'. Here's how to get started
---
By signing up to Google My Business you can tell Google directly the name of your business, the exact location, what it does, opening times, what it looks like (you can upload your own images),
and many more attributes. GMB influences your Google Maps results. For instance, Google smartly tells the searcher whether the business is open or closed right now and pulls out images to give users more of an idea of what to expect.
GMB also offers a huge amount of data in Google Analytics, so you have the stats to back up the strategy.
Not only does GMB make it easier for it to know what's what about your business, it also improves the search experience for your customer – giving more 'at a glance' information than the traditional SERPs listings do. Here's how catering company Jaspers' GMB profile appears when a user performs a search for that brand:
There are a variety of questions Google wants you to fill out to complete your GMB profile. You must begin by verifying you are the business owner: for most businesses, verification means requesting, receiving, and reading a verification postcard from Google.
Check your business' information is accurate
Make sure your business' details are complete and accurate – and ensure you frequently check your listing to ensure it stays this way. This includes:
Your physical address
Phone number
Business category
Opening hours
Many businesses don't realise that third parties can edit your GMB profile (see the 'Suggest edit' option in the Jaspers listing).
Plus, Google encourages people who are familiar with your business to answer questions, so that Google can learn more information about your company. To do this they simply click on the 'Know this place? Answer quick questions" link. You should be notified when someone does this, but it's important to log in to your GMB dashboard regularly to ensure that no one has made any unwanted changes to your listing.
Here are some other ways you can optimise your GMB profile: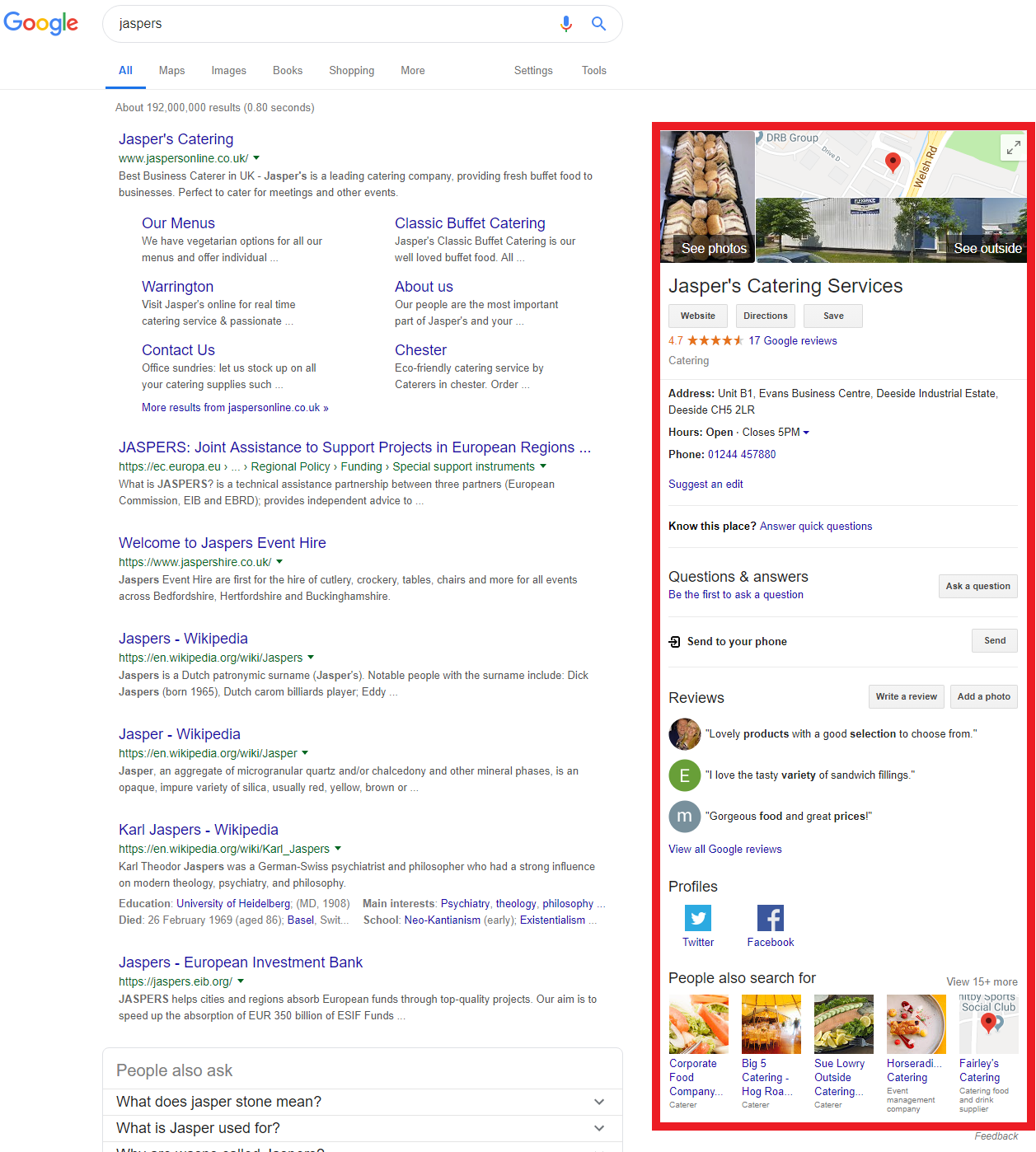 A picture paints a thousand words
You can add as many photos as you like of your business to illustrate what you do, may this be pictures of your location(s), menu shots, products, etc. These can also appear in a Google image search.
Q&As
As the name of the feature suggests, this allows people to ask questions about your business and you to answer them, developing a two-way conversation between you and your customers. It can be helpful to create a FAQs list on your GMB listing to pre-empt people's questions. Check with your sales reps and your customer service staff to identify the questions people most often ask, then put those Q&A questions on your GMB listing.
Google reviews
One of the most vital aspects of your GMB profile when managing your brand's reputation, these appear next to your listing in Google Maps and your GMB profile in search results:
GMB allows notifies you when people posts reviews and to interact with them both for the purpose of building relationships and for complaint handling. While Google reviews are still vulnerable to manipulation, interaction with consumers is a major part of a modern digital presence so the option to engage in conversation with consumers is an important one to have.
If you follow Google's guidelines for GMB reviews, you can ask your customers for reviews. When customers leave reviews for you — good or bad — make sure you respond to them. Not only does it show that customer that you appreciate their feedback, it also shows potential customers that you care.
Google Posts
This is essentially a micro-blogging feature that allows you to create content (including images, videos and links) directly on Google. They last for seven days unless they're set as event with an
expiry date. Primarily designed to make it easier for customers to find your business when carrying out a local search, Google also uses the information in it to help populate your Knowledge Panel – although this isn't guaranteed, it's one of the best ways to take control of what is displayed. The more interaction you have with users,, the better your chances of ranking higher in organic rankings in general.
---
For more in-depth guidance on optimising for local search, download out eBook, Optimising for Location-Based Search for free.