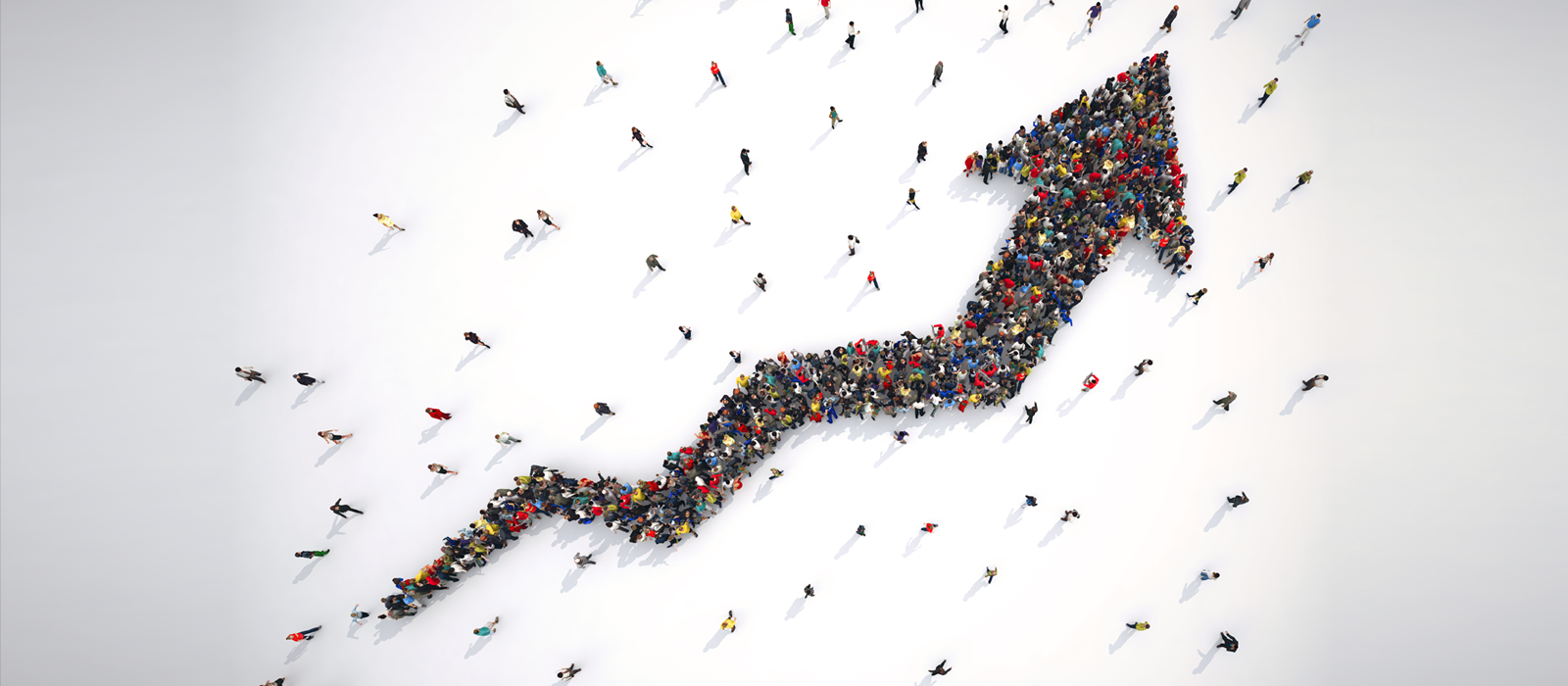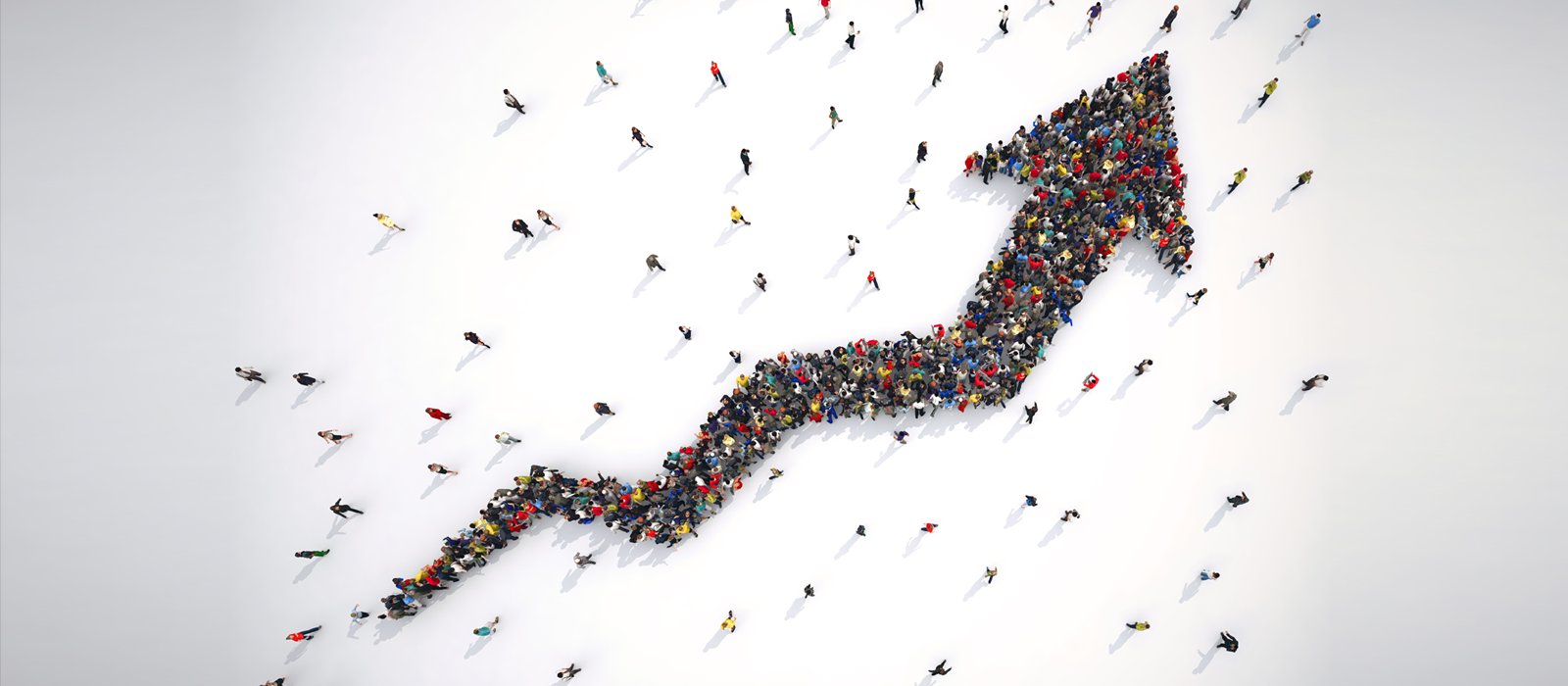 Write more, rank higher – expanding your content
Dec 12th, 2017
Over the years there has been a lot written about content length and the impact that it can have on a businesses rise in search engine results pages (SERPs). The general consensus is that it was best practice to review how much content you published, but over the last couple of months it seems like content length has shot to the top of every agenda
---
In nearly every area of the digital landscape, content length and the rules surrounding what is likely to rank highly has been tweaked and in now appears that volume is the key. Search engines like Google want to offer the best possible user experience (UX). They want the user to be able to find the most accurate result for their query and provide the answers that will trigger the highest engagement thanks to quality.
The complexities of the Google algorithm are such that SEOs across the globe are constantly reviewing their SEO strategies and those of their clients to boost performance. In truth though, the premise of the algorithm is simple.
When crawling sites, Google retains all the information on the page and when a search is undertaken, if your website contains text that solves the search and provides the answer, your website will be displayed. Where you will display is another story, and delves into the technical side of SEO, but the first step is to rank in the first place. Once you do rank, small changes and tweaks can be made to improve.
With this in mind it is therefore fair to say that the more information you have to crawl, the more you can possibly rank for. Length in terms of text is therefore important and if we look at some of the recent industry updates we can see why businesses should be writing more to rank higher.
Blogs
There used to be a lot of talk about 300 words being the perfect length for a blog post, or at least the minimum to have any bearing on SEO. Recently however there has been a real shift to longer, feature length blogs. These posts, if written to a high standard and contain a large number of your target keywords can have huge benefits. The same can be said if they are full of relevant information and link out to other sources or pages that cover the topic in question.
The time versus reward debate is still not clear in terms of the benefits of a longer blog post but if the content that you are producing is well written and informative then the traffic that this can gain if likely to be far higher. It is also more natural to include a wider variety of keywords if the post is longer. With mobile search now being so prolific and users reading and researching on the go, there has been positive correlation with those choosing longer posts to read. Accessibility is key to this and it also helps with interactions. It has been reported that articles with at least 600 words gain 47% more comments and interactions than those with 250.
According to Neil Patel the benefits of longer blogs are as follows:
The majority of blog posts published are 500 words or shorter. You can stand out in the noise by putting an extra 1500 words worth of work.
Longer articles generate business leads for a longer timeframe. This is because they attract backlinks and organic traffic from Google timelessly, organically making it evergreen content.
You're perceived as an authority in your industry. Your audience appreciates comprehensive posts that delve into intricacies of their pain points. They won't need to jump on 10 different websites to get the same information.
Long form is sustainable. You can launch a content marketing campaign solely by repurposing these epic content pieces.
Meta descriptions
As part of their commitment to quality and accuracy, Google has now permitted longer snippet text, making for more informative results. For years, Google used to limit the length of snippet texts but are now conceding that in order to make sure the user has found a suitable page before they click; they must offer the option to display a larger snippet.
According to Sistrix the snippet text is, together with the page title, one of the most important levers a business has to persuade searchers to click on your result. Up until now, Google allowed you to have two rows of text to do so but are now loosening up on this rule.
Google said: "We recently made a change to provide more descriptive and useful snippets, to help people better understand how pages are relevant to their searches. This resulted in snippets becoming slightly longer, on average.
"Many results do not have the regular two rows of text anymore. Now, Google allocates three or even four rows for the snippet texts."
---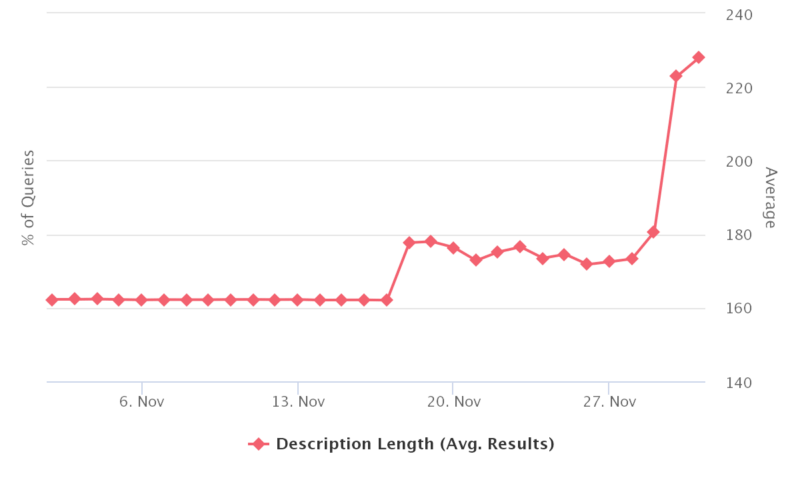 ---
Discussing the extended snippets in his 'Whiteboard Friday' Vlog, Moz Founder, Rand Fishkin commented that: "One important note that a lot of folks have been asking about — yes, it's true that Google is pulling many of the snippet texts from the web page content rather than the meta description tag. But, that doesn't invalidate meta description optimisation, it just makes the bar higher. If you want to get Google to use your meta description, you need that tag to be:
Useful to searchers, which means it might do a lot to answer the searcher's query right in the snippet, and bring down clicks, but this is a trade-off you make for a potentially higher ranking position. If you don't do it, one of your competitors likely will.
Perceived as relevant by Google, which means it uses text and content that Google's systems will associate with solving the query.
The right length, which means Google can pull it and display it in the SERPs effectively (my guess is that too short or too long may cause issues here).
Employing words and phrases that Google (and searchers) want to see in the form of phrases/sentences that tackle the core of what searchers are seeking from the result. Just jamming keywords in isn't going to work (as anyone who's tried recently knows well).
Fishkin sees three possible ways that the longer snippets and longer displayed content might affect SEO. He listed them as the following:
It changes how marketers should write and optimise the meta description.
SEOs are going to be writing a little bit differently because they have more space. They are going to be trying to entice people to click, but are also going to be very conscientious that they want to try and answer a lot of this in the search result itself, because if they can, there's a good chance that Google will rank them higher, even if their actually sort of sacrificing clicks by helping the searcher get the answer they need in the search result.
It may impact click-through rate.
The team at Moz think that there are two likely ways they could do it. Probably negatively, meaning fewer clicks on less complex queries. But conversely, it is possible a longer snippet will get more clicks on some more complex queries, because people are more enticed by the longer description. This is what you want to do as a marketer.
It may lead to lower click-through rate further down in the search results.
If you think about the fact that this is taking up the real estate that was taken up by three results with two lines, as of a month ago, well, maybe people won't scroll as far down. Maybe the ones that are higher up will in fact draw more of the clicks, and thus being further down on page one will have less value than it used to.
Twitter
Recently, in a blog post and indeed technical update, Twitter announced that users are now be able to use 280 characters instead of the original 140. According to those behind the test, tweeting has been made easier and the increased limit is part of their plan to attract new users and increase their growth. Whilst Twitter and social  media doesn't have an SEO benefit this is another example of  how platforms are embracing the longer form.
Social platforms are giving the author or the business space to expand on their points, include more information and link as well as making social post increasingly shareable. This extra performance filters down and will lead to more sessions and possibly more conversions.
Final thoughts
This extended content helps to maximise the website traffic, social sharing and website authority. Marketers and SEOs can maximise their conversions through an in-depth sharing of knowledge, information.
It can help establish brand identity, boost conversion rates and most importantly securing premium positions in SERPs.
Another benefit of long-form content according to nextweb.com is that it is evergreen. Due to social sharing the content keeps rotating every now and then thus staying popular at all times. Short form content which has restricted information cannot last long.
Google loves quality, so putting, quality, long form content will see it placed higher up the SERPs.
---
Our organic search experts are passionate about SEO. Contact us today to claim your free site review and find out how to increase relevant traffic, boost conversions and drive up revenue.